Don't be fooled by liars and scammers.
You see it on the news all the time — the seemingly increasing perils of online dating.
Catfishing, scammers, stalkers, fake profiles designed to lure you to join, and the more prevalent issue of compromised privacy due to personal information in the form of online profiles and pictures. All of these reported risks can make you wonder if online dating is worth the uncertainty.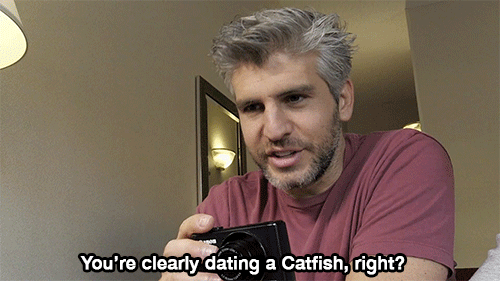 Adding to the confusion is the fact that the number of online sites that offer some form of "dating" has exploded exponentially over the years. The choices range from just hooking up to general online dating, relationship-based matches, social networking, and niche matchups based on specific common denominators like hobbies, religion, pets — you name it. Figuring out which site to use can be mind-blowing!
No matter what type of site you choose, you have to be smart!
Online dating now requires that you do your homework and research which site best suits your relationship goals and desires. You also need to cultivate some savvy when it comes to creating your profile and you need to be aware of the red flags that could alert you to the inconsistencies in someone else's profile.
How many times have you had that first date expecting him to look and act one way only to find he's much older, heavier or not at all like the personality he portrayed? Or perhaps you have fallen victim to the suave scam artist who preys on vulnerability as a means to coerce you out of money?
On the other hand, there are so many success stories.
Just about everyone knows a friend or family member who met "the one" on a dating site. Their happiness urges you cling to the hope that the same will happen for you. And the possibility is really good that it might. The sheer numbers of people on these sites puts the odds in your favor.
What are the things you can do that protect you from the pitfalls and risks that exist in today's online dating arena? How can you improve your chances of meeting someone who is right for you? What are the best methods to take advantage of all that online dating has to offer?
YourTango Experts Senior VP Melanie Gorman talks about all of these questions and more with our panel of experts (Psychologist Stan Tatkin, Dating Coach Sue Mandel, and Counselor/Dating Coach Samantha Burns). They have some great advice and positive reinforcements that are sure to help you with these issues.
Want to hear more dating advice? Visit the websites of Stan, Sue or Samantha.