We can all learn a lot from Leslie about finding (and keeping) love.
I'm both disappointed and relieved that Leslie Knope isn't my real life best friend. I just wouldn't have the energy to keep up. I'd love to attend one of her Galentine's Day breakfasts, but only if it were later in the day. I don't understand how people can see their friends first thing in the morning and remain friends.
Leslie makes things happen through relentless optimism and determination. She turned an abandoned pit into a park, won a city council seat, and made her dream job relocate so she didn't have to leave her beloved hometown. She rarely stops working, or even sleeps, yet she still manages to have an active, successful love life.
It seems fitting that Parks & Recreation's final episodes are airing in a month that's all about romance. We can all learn a lot from Leslie about finding (and keeping) love.
Pay attention.

Leslie has such a full schedule that it takes four people to fill in for her when she's out sick. Yet, she's fully present for whomever she's talking to at the moment. This keeps her from missing her chances for love. If she'd been rushed and distracted, Dave (the cop played by Louis C.K.) never would've gotten a chance to ask her out. And she could've easily been too busy working to notice that future husband Ben (Adam Scott) was kinda cute and totally into her. And her falling out with ex-boss and friend Ron Swanson (Nick Offerman) started when she was so distracted that she stood him up on a lunch date.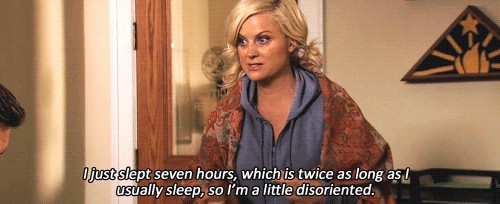 No regrets.
Leslie knows that spending 5 years pining for co-worker Mark Brendanawicz (Paul Schneider) was not her smartest move. But she doesn't waste time and energy beating herself up over it. When she & Dave broke up, she knew she needed to move on more quickly this time, and did it. She didn't even dither over whether she should've moved to San Diego with Dave after all. When Leslie Knope makes a decision, she sticks with it, and when she screws up, she decides not to do it again.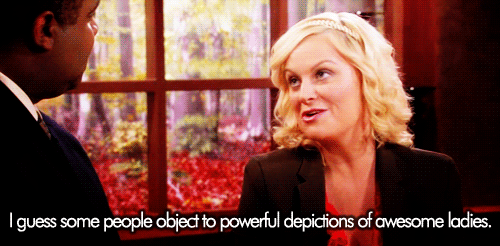 I love you, and I like you.

If you set aside the romance, Ben and Leslie are still two people who really enjoy hanging out together. They're a great team at work and at home. They're so supportive of each other that he ran her city counsel campaign, and she let him decide to run for congress on his own instead of telling him that he should so totally do it.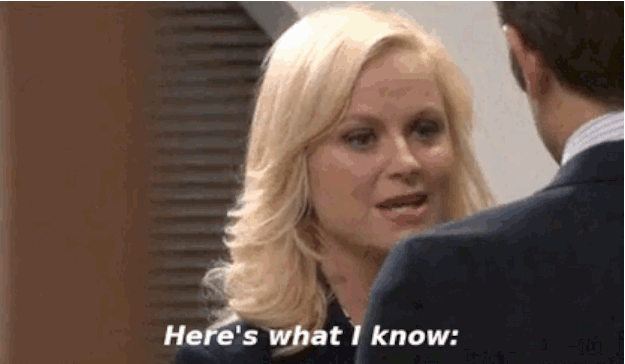 Date someone you shouldn't, but only if it's worth the consequences.

Ben and Leslie never should've dated – not only were they co-workers, but he was technically her boss. But their romantic attraction won out. Ben was forced to resign and Leslie was suspended. Those consequences are way too severe for a fling. But they were in love, so they decided that it was worth it.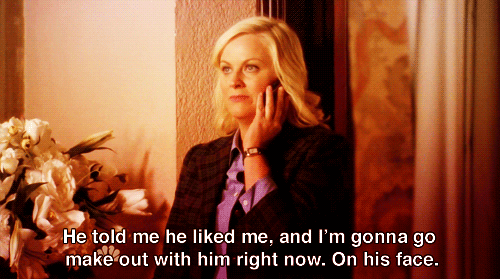 You don't have to like the same things your partner does.

Dave didn't follow politics ("He didn't even know who Madeline Albright was…I don't know if I can date someone who doesn't share my interests."), but he learned because he knew it was important to Leslie. Ben doesn't understand Leslie's love of local celebrity mini-horse Lil' Sebastian. She thinks his beloved calzones are stupid ("They're just pizza that's harder to eat."), and believes there are spaceships on Game of Thrones. They like each other, and that's enough.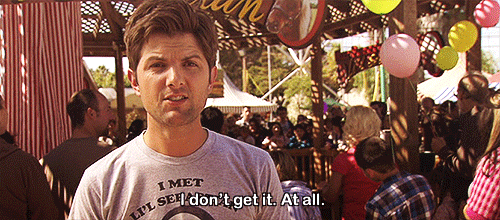 Ovaries before brovaries.

Leslie doesn't neglect her friends when she has a boyfriend. Having a man in her life doesn't keep her too busy to see her buddies, turn to them for advice, or to make them scrapbooks commemorating every minor event she can think of. She loves her friends as much as she loves her husband. Leslie's life is so full of love that she doesn't need a man—though she does enjoy them.

Show people how you feel.

Most of us just like our friends' Facebook posts and decide that's enough to let them know we're thinking of them. Leslie makes her friends mosaic and needlepoint portraits of themselves, hand-crocheted flower pens, and too many scrapbooks to count. She commissioned a replica of the Iron Throne for Ben for their first anniversary. We can't hope to be as thoughtful as Leslie, but we can try.