Joe Manganiello proposed to Sofia Vergara — and she said yes! Here's why.
Congratulations to Sofia Vergara and Joe Manganiello! The Modern Family vixen and Magic Mike hunk are engaged!
After flashing a sparkler around Hawaii, a source confirmed to Page Six that the pair, who first hooked up publicly in July, are engaged, adding, "They are very happy and very much in love."
In addition to being one another's best stocking stuffers ever this Christmas, Manganiello also celebrated his 38th birthday on Saturday. Vergara posted sweet Instagrams of his big day, captioning the above photo, "Happy happy bday to my love and best friend to the one who makes me laugh like crazy!" So cute! Sources told E! that Manganiello popped the question to the curvaceous Colombiana on Christmas day, which a pal close to the couple gushing, "I've never seen two people so truly in love. The way they talk to each other, touch each other. It's incredible."
Of course, when you look like Sofia Vergara or Joe Manganiello, it's really, really easy to be in love and lust. In fact, they probably can't help it. Here's how we bet Joe Manganiello won over Sofia Vergara once and for all. (Hint: It involves removing his shirt and existing.)
Joe Manganiello has said more than once that Sofia Vergara is his dream girl. We bet when he daydreams about her, he looks sort of like this.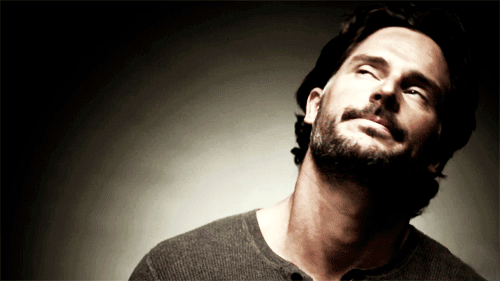 When Joe Manganiello's pals asked him how popping the question to Sofia Vergara went: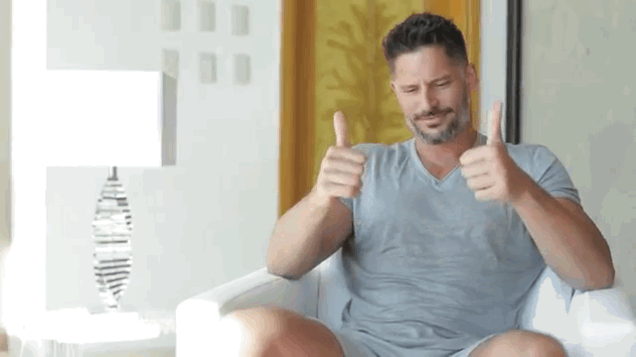 Joe Manganiello probably didn't have to do much beyond this to win Sofia Vergara (or any other hotblooded heterosexual woman) over.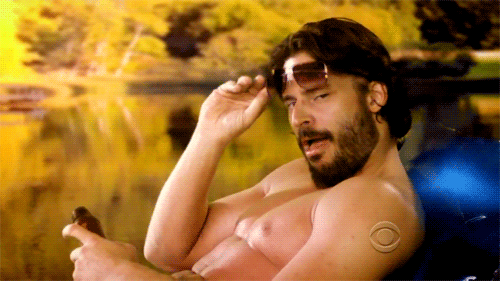 Joe Manganiello on How I Met Your Mother - Tumblr
Seriously, Sofia Vergara and Joe Manganiello are so hot, he actually does need to dress like this just for his own safety.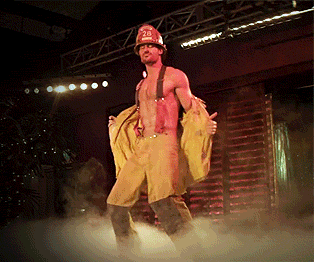 Joe Manganiello in Magic Mike - Tumblr
Any eyes Joe Manganiello gives you are automatically bedroom eyes.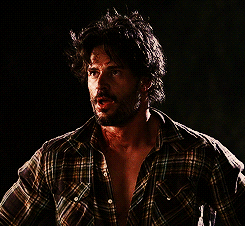 Joe Manganiello used to be scrawny and lonely. Sofia Vergara used to be engaged to creep Nick Loeb. Joe Manganiello and Sofia Vergara's love is proof of this message: