Experts — dating coaches, scientists, mental health counselors, and more — give us all kinds of advice when it comes to dating and relationships. But don't you ever wonder, when you're sitting in that chair talking to them about your frustrations and your dreams and ALL about your a**hole ex, if they have some things that they WANT to say, but totally CAN'T (because at the time it's probably WAY too sensitive of an issue)?
Ever think about what they would REALLY tell you to help along your path to an amazing, happy, healthy relationship? Well look no further! We've gathered some of our best experts to dish the dirt and let us in on some of their wisest (although sometimes a bit gritty) relationship and dating advice.
Here are 6 things experts WISH they could tell you (without hurting your feelings):
If you're trying to be something you're not, you're DOOMING yourself to failure.
Photo: BuzzFeed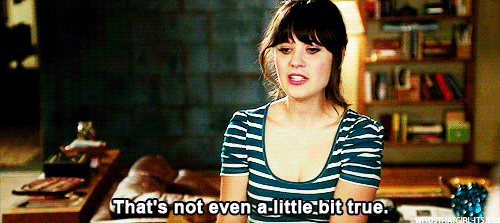 If you're trying to mold yourself to fit the guy you're dating at the time, you're doing yourself a disservice. Psychotherapist Brent Berman explains that, "When we're inauthentic, it can be felt by our date." Talk about a TOTAL turnoff. Plus, "if they don't like you for who you are, it won't last anyway."
Brent Berman is a psychotherapist in Jupiter, Fl. He believes balance is key for peace. To schedule a session with Brent, click here.
Exercising and focusing on your fitness will get you more dates.
Photo: Giphy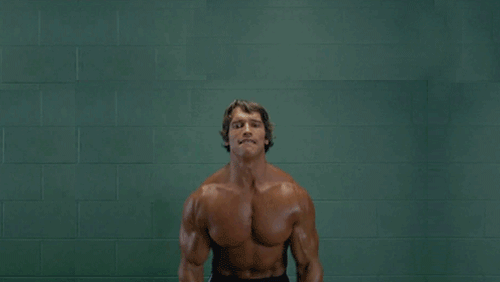 Whether or not we like to hear it, according to psychologist Rachel Maclynn, "Men not only desire a beautiful face, but also a slim physique. Over 95% of male members state 'slim' as a NON-NEGOTIABLE prerequisite for going on a date."
Disappointed? Understandable — but she goes on to explain that "Research by social psychologists has found that the top three attributes men seek in a woman are beauty, brains and kindness."
We get it — not everyone can (or WANTS) to be thin, and plenty of men do love themselves a good, CURVY woman. But make sure you're taking care of yourself and that you're comfortable in your OWN skin. Remember: CONFIDENCE is key, so be at the top of your game so you can knock him to his knees the first time he sees you walk in.
Rachel MacLynn is a chartered psychologist and founder of matchmaking agency, Vida Consultancy. Contact her if you're looking to find that exceptional someone to share your life with.
Making a list of what you want is actually a really SMART move.
Photo: Tumblr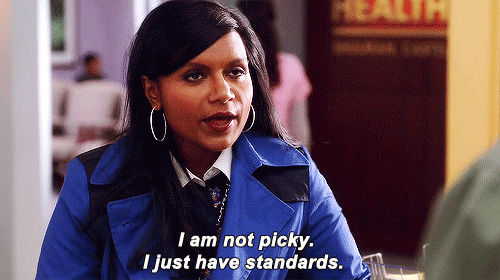 You'll hear pros and cons to this depending on who you talk to, but according to therapist and dating coach Tess Brigham, making a list is probably the best thing you can do for yourself if you're having trouble finding someone you're REALLY interested in.
"Before you go on another date," explains Brigham, "make a list of everything you're looking for in your ideal partner. Use this to decide whether you want to 'swipe right' on that funny woman or approach that kinda quirky guy at your friend's wedding." Keeping to your standards ensures you're going for what YOU want in a relationship.
Tess Brigham is a therapist and coach who's made it her mission to empower women to be their best selves. You can follow her YourTango blog or visit her website to learn more about how you can make your 20's more meaningful.
Sitting around and complaining about your lack of a relationship is KILLING your chances at love.
Photo: Giphy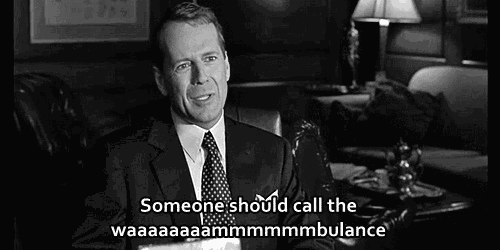 To be totally honest, if you're lying on the couch, eating ice cream, watching rom-coms and blowing up your friend's phone telling her how lonely you feel, you're doing NOTHING to help yourself find someone to love. Dating takes REAL time and effort!
Dating coach Ronnie Ann Ryan explains that instead of moping around your house, you should "set a goal for at LEAST one first date a week. Spend 30-minutes daily on dating sites reaching out to a few men and responding to others, then swiping right on dating apps and connecting." She also insists that socializing in person — whether it be grabbing happy hour at a local bar or visiting your favorite bookstore — is a great way to meet men. "You'll know you're leaving no stone unturned to find love."
Dating Coach Ronnie Ann Ryan helps women with hot careers (but chilly love life) find the RIGHT men. For more savvy dating advice, download her free book 7 Dire Dating Mistakes that Keep You Single.
Getting OVER your ex is the ONLY way to be happy with someone new (like, SERIOUSLY over!)
Photo: Tumblr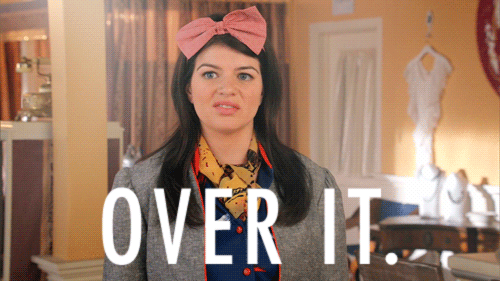 Getting over your ex SEEMS obvious, but to many, their past relationships haunt (and even RUIN) their new ones. According to Teena Evert, a love success coach, "You'll never find new love until you let go of being the victim and reclaim your personal power."
By taking time to discover or reconnect with yourself as someone OUTSIDE a relationship, and learning the things you value the most in yourself and in another person, "you can attract the relationship that you deserve WITHOUT compromising who you are at your core."
Teena Evert is a LOVE Success Coach at Ignite Love Now. Download her FREE ebook 3 Ways To Maximize Attracting Your Ideal Man.
Making your OWN rules about dating will work out SO much better for you in the end.
Photo: PopKey
So asking your friends and family their advice is one thing, but doing everything they say and dating only the guys they approve of is going to drive you INSANE. ""Blindly following someone else's dating rules will leave you worse off," says Wendy Newman, author of 121 First Dates.
"It might take a moment to figure out what resonates with you, and what your own best practices are, but when you know what works for you, you'll show up to your dates brimming with authenticity, strength, and self-confidence — three of the most ATTRACTIVE qualities any dater can possess." Sounds like a good enough reason to make your own decisions to me. Plus, in the end, the person you love is the one you'll be spending the rest of your life with, so don't you think you should get a say in the matter?
Wendy Newman is the author of 121 First Dates, and is a dating, sex and relationship coach. You can find more of Wendy on her website.