Rapper Drake is a Renaissance man. See his awesomeness in GIF form.
Drake is so money!
The Jewish-Canadian rapper and #YMCMB crown prince is smart, funny and cute. But he is not without his share of beefs, like the one he has with his very famous ex, whose name shall not be mentioned, and her ex, who is Chris Brown, which gives it away if you didn't solve the riddle right away. (Hint: Rihanna!)
Breezy and Drizzy buried the hatchet and are said to be working together.
Just this summer, Drizzy hosted the ESPYs and his annual OVO concert — short for October's Very Own, referencing the Scorpio's birth month — and invited NBA star Kevin Durant to attend.
Durant is a baller and a member of the Oklahoma City Thunder, while Drake is the ambassador to the Toronto Raptors, but Drizzy still had a bro down sesh with a "rival" of sorts. It was his way of pre-recruiting Durant for the team when he is a free agent in a few years. Smart move, Drizzy.
It reminded us why Drizzy can be so freaking charming. He doesn't have a rap sheet, unless, of course, you consider a rap sheet a piece of paper with lyrics, as opposed to a list of criminal offenses. He's not covered in tattoos. His albums all top the charts and go on to sell millions. He can host SNL and make us laugh.
He wasn't kidding when he said "Last name, Ever. First name, Greatest."
These are some of Aubrey Drake Graham's most awesome and goofiest GIFs. Get ready to fall in love with Wheelchair Jimmy.
Drake usually rolls with a crew. While he's not rolling too deep in this pic, he is usually surrounded by his team and his bros. Yep, the whole team's here.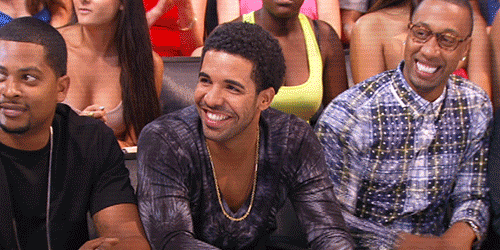 Drake has one swoon-worthy smile, doesn't he? He also has great teeth, which is such a plus. Check him out. Did you swoon yet? Like five times? Come on. Don't even try and deny it.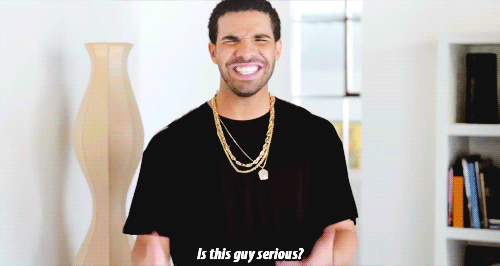 Drake usually rocks a varsity jacket. He's so stylin'. No wonder GQ loves him.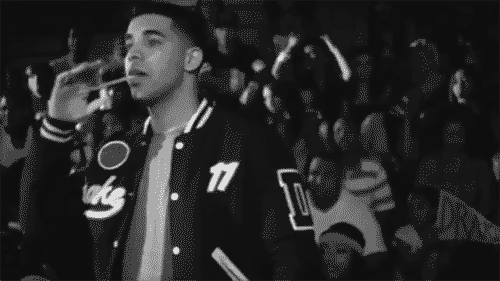 Did you know Drake is also an actor? The onetime SNL host starred in Degrassi: The Next Generation. There is no limit to this talent. He raps. He acts. He makes you laugh. He can count. All qualities we look for in dudes.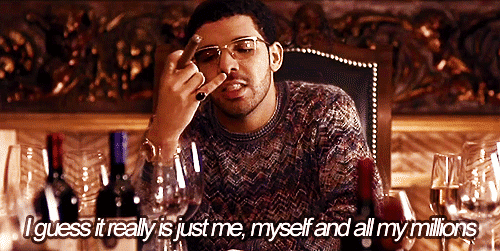 Started from the bottom, now he's here. The bottom would be October 24, 1986.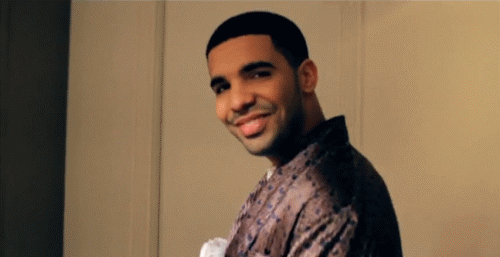 Drake doesn't rock neck bling that often, but when he does, we're feeling it.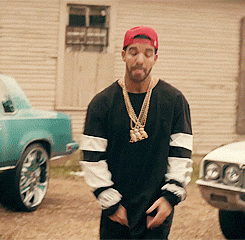 There's Drake, doing a dive. Boys will be boys.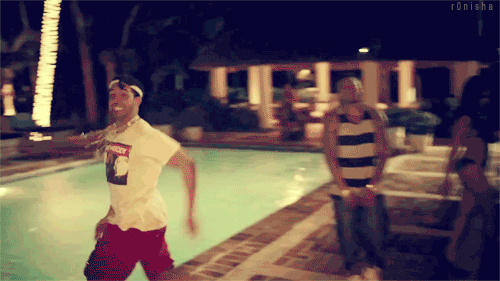 If you want to be schooled on how to be a successful rapper, you should study from the Aubrey Drake Graham textbook.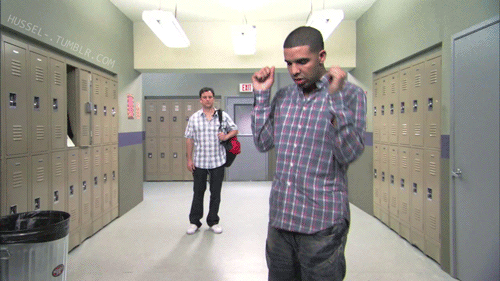 Another moment where Drake is adorbs. Check out that sheepish grin. He is pretty much husband material. One time, Rosie O'Donnell tweeted that she thought Drake was cute, but she was referring to Nickelodeon star Drake Bell. Drake the rapper mistakenly thought she meant him. He tweeted that his life was made getting props from Rosie and then found out she didn't mean him. How adorably embarrassing, right? This Drake is cuter, though. That is, of course, unless you're Amanda Bynes.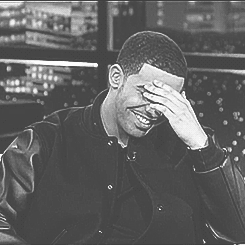 If we ever got hand flick dismissed by Drake, it would be a major bumout.