Beyonce and Nicki Minaj teamed up for a remix of "Flaweless." We nearly died from the thrill.
Wait, Beyonce and Nicki Minaj on one song? That is almost too much diva for one track. Beyonce shared the Minaj-assisted remix of her track "Flawless" over the weekend and it's everything you hoped and dreamed it would be and then some.
Bey added a verse about that infamous elevator incident in May of this year, when her baby sis Solange erupted and started throwing haymakers at Bey's hubby Jay Z at the 2014 Met Gala ... for the whole world to see, albeit unintentionally.
The trio issued a statement that was meant to bury the issue, but Bey brought it back to the forefront and to life in the remix. She sings: "We escalate / Up in this bitch like elevators / Of course sometimes s--t go down / When there's billion dollars on an elevator."
Ooh, burn. So that's how Bey chose to address it. Huzzah!
While there are tons of rumors that Jayonce may split and that their seemingly rock solid marriage is, well, on the rocks, the Queen Bey does not mention that drama in the space of the remix. So either it's false or she is keeping her mouth shut about it...for now. She later sings that her man makes her feel "fine," so perhaps everything is right and good on Planet Jayonce.
For her part, Minaj, who shared the altered picture of her and Beyonce on her Instagram, as pictured above, drops a verse in her signature sassy vocal style and she is equally, um, controversial with her rhymes. She actually references Propofol, which is the drug that Michael Jackson was treated with and eventually caused his death. Yep, she went there. But when you team up with Beyonce, you have to spit clever rhymes and shut down dem thirsty b----es.
Listen to the remix here.
And enoy these 10 GIFs of Queen Bey and Her Minajesty!
Hi Queen Bey. That's a flawless dress. Sparks!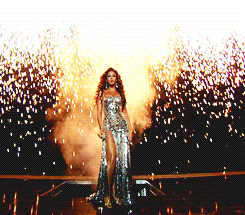 Few divas can bust a move like Beyonce when she wears shorts and a tank.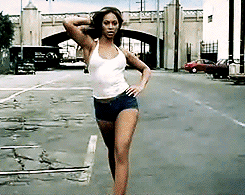 This is Beyonce-as-bouncing-badass. It suits her.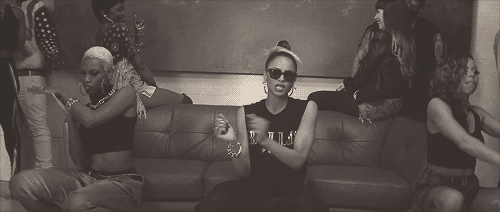 Bey had to school Justin Timberlake on SNL. It happens.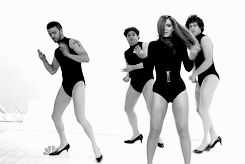 Chuck Norris has his roundhouse kicks. Bey has her Super Bowl kicks. Remember when she made the power go out? That was totally her fault. She causes shortages with her infinite power and awesomeness.

Oh, hey girls! Nicki x Bey -- too much awesomeness for one GIF.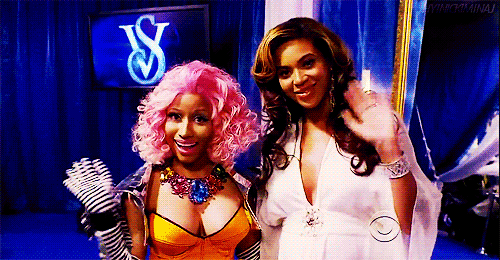 Nicki Minaj is larger than life. The only thing larger than that? Her amazing wig collection.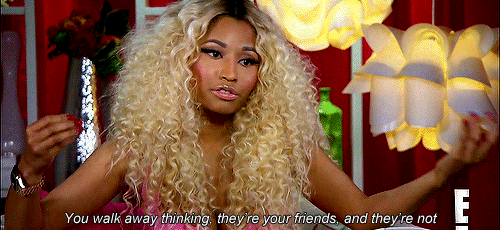 We love a diva who can change her look as often as she changes her undies and still look like a "Flawless" queen.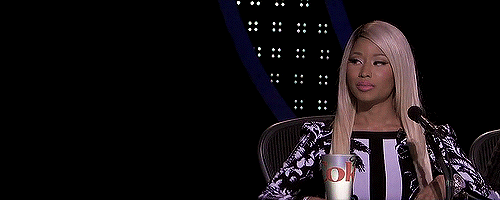 That's the reaction we had when the "Flawless" remix dropped. We're like "Oh no they didn't! Thank God that they did!"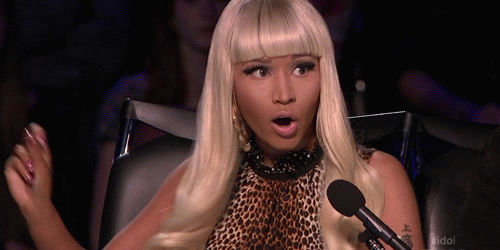 Minaj has ditched her candy-colored wigs lately, but we love this era. She looks amazing with both her natural hair or with rainbow-hued strands.