Lena Dunham, we used to sort of like you.
Lena Dunham started out with promise and backlash, and now she's getting mostly backlash. The GIRLS creator, born to rich and well-connected parents, earned viewers' love by getting naked a lot despite not having a typical Hollywood body. (As a guy, this seems weird to me, because anyone can get naked, so maybe we shouldn't praise anyone in particular for doing it. I was naked earlier today and no one gave me a TV show.)
It's been interesting to watch what's happened with Lena Dunham and her career the last few years.
At first, people who made fun of her were trashed for being shallow and stupid. Then she tried to get some jugglers or other random opening performance artists to open up for her while she was on a book tour, but she (or, rather, her publisher) wasn't going to pay them. Then everyone got mad, so she decided to pay them. No one seemed mad that she was going to have jugglers open up for her though, which was weird to me.
Then, most recently, Dunham's gross story about looking at her little sister's vagina, masturbating next to her in bed and bribing her with candy for attention when they were kids came to light. The missive is in Dunham's book, Not That Kind Of Girl, and critics of Dunham claim these are acts of molestation and sexual abuse. Dunham has aggressively denied the charges, and depending on who you ask, either rightfully or indignantly so. She was seven years old and she nor her sister really knew what they were doing, making charges of deliberate molestation and sexual abuse a little wonky, though masturbation in the same bed as your younger sibling when you're 12 probably should raise a few eyebrows.
It's a tricky, gray area, because both sides of the issue can potentially trivialize sexual abuse by harping on Dunham or not harping on Dunham: What she did as a pre-teen was no doubt inappropriate, but what she did as a younger child may be attributed to little kids "playing doctor" depending on the context of it all, which only she and her sister really know.
More than anything, the story is weird and gross and way too far. Not necessarily in an illegal way, just in a "TMI" sort of way. It seems like she may have finally crossed that line that people like her always cross, where they stop being charming and start being obnoxious because they're running out of other ways to grab and keep your attention. Here's a breakdown of her career's rise and fall in GIFS.
Lena Dunham was born with a silver spoon and lots of connections though on GIRLS she may not always use her utensils.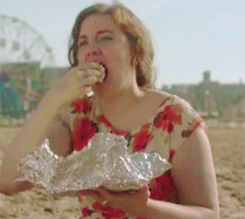 She's awkward, but in like a totally on purpose sort of way At first, people found it charming.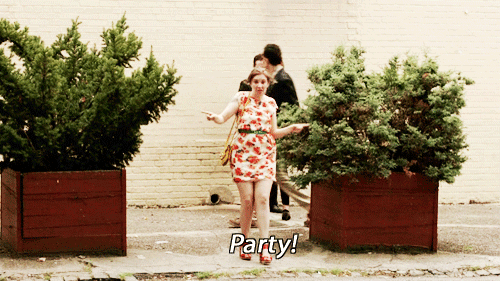 She would say things like this, and people would just kind of accept it Like, maybe she was trying to be funny, but it still seemed kind of obnoxious.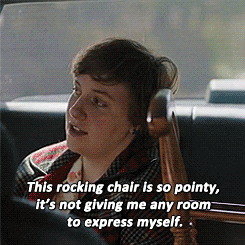 She always had this sort of attitude, which made her seem vulnerable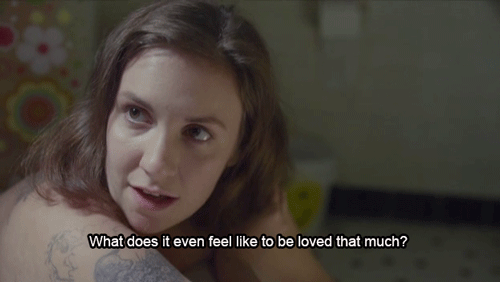 In all honesty, it might have gone to her head a little bit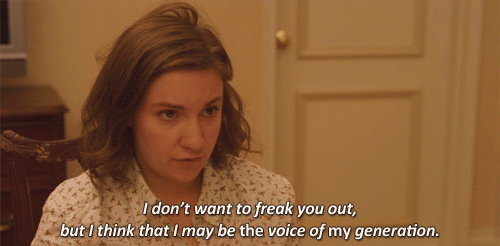 Then she stopped being charming, and starting acting a little, just a little bit, obnoxious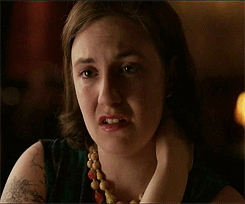 Maybe, just maybe, she wasn't awkward but really just arrogant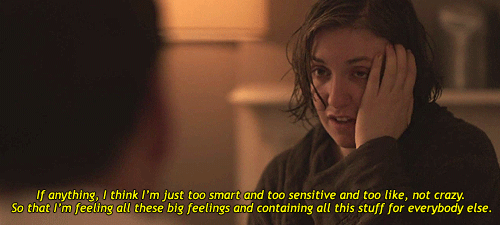 Everyone started to see through over dramatic statements likes this one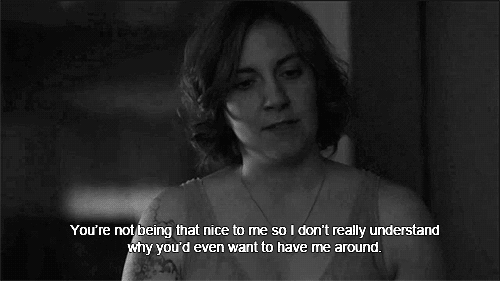 Suddenly, Lena Dunham's desperation for attention just wasn't as charming anymore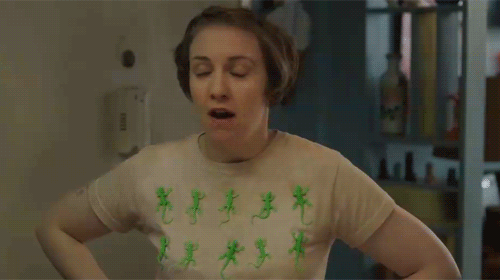 Also, she told a really gross and disturbing story about her sister in which she compared herself to a sexual predator and then tried to act surprised when everyone got upset with her Yeah, like we're the weird ones, Lena.