Relationships go under the microscope in 'Marriage Boot Camp Reality Stars'.
Marriage Boot Camp Reality Stars premieres on May 30, with some celeb couples allowing their relationships to be placed under the microscope.
Jersey Shore's JWoww and fiancé Roger Mathews are expecting their first child but participate in the season, as do The Bachelorette's Trista and Ryan Sutter, who have given the outward appearance of being a strong, solid couple capable of going the distance.
It wouldn't be a reality show roundup without someone from the Real Housewives franchise, so MBCRS has the Orange County edition's Gretchen Rossi and Slade Smiley. Braxton family member Traci and hubby Kevin Surratt, who have dealt with infidelity, and Bad Girls Club's Tanisha Thomas and Clive Muir are seeking the help of therapists Jim and Elizabeth Carroll, too!
The season premieres on Friday, May 30 at 9PM on WE tv. Before you watch their relationships dissected on national TV to see if they have what it takes to survive, why not get further acquainted with the cast members?
Jenni "JWoww" Farley + Roger Mathews

She may love the guidette life, but JWoww aka Jenni Farley is actually quite a Renaissance woman She is an artist, and she has degrees in graphic design and computer programming. Yes, that means she has two degrees. The mom-to-be is no dummy!

Her fiance Roger is a teamster trucker, hauling ass for hazmats. So he is blue collar, a nice yin to her long-nailed yang!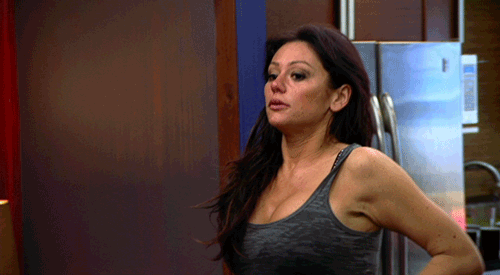 Trista + Ryan Sutter

It seems like eons ago that Trista went from Bachelor contestant to Bachelorette to bridezilla to babies Did you know (or perhaps forget) that Trista was once a Miami Heat cheerleader? This was in the '00s, so it was pre-Lebron.

Sports is a connective tissue in this relationship. Her hubby Ryan was a defensive back in college, and was drafted by the Baltimore Ravens in the fifth round of the 1998 draft. He is now a firefighter.
Gretchen Rossi + Slade Smiley

This Real Housewife of Orange County majored in psychology at Baylor State She also released a single called "Revelations." She is smart and she sings. You sorta have to know how to play mind games when you star on a reality show. It's how you hook the viewers, right?

Rossi's fiancé Slade Smiley has a porno name, but he was a model. He was featured in campaigns for Adidas, Gatorade and more. He also participated in the Tour de France. He even speaks fluent Japanese. Wowsers, right? Dude may have a hokey name, but he has mad skills.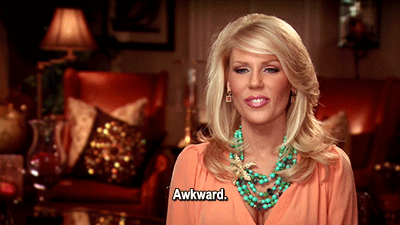 Traci Braxton + Kevin Surratt

The Braxton sister is a well-known singer and performer, and sadly also a diabetic When she went through her dramatic weight loss, she had to be monitored by a doctor to be sure her health was top priority as she took diet pills.

She and Surratt have one of the longest marriages in the Braxton clan.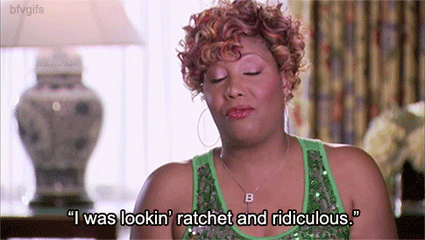 Tanisha Thomas + Clive Muir

This Brooklyn-born reality TV vet, best known for her appearance in the second season of Bad Girls Club, has diverse interests She went to acting school and is totally open about the fact that she is afraid of the dark.

Clive was dragged around in Tanisha's previous series, Tanisha Gets Married.

Sponsored by WeTV's Marriage Boot Camp: Reality Stars