Are you into old-school video games and comics? We've got you covered.
You don't have to be into cosplay or be a gamer to wear one of these creative video game inspired Halloween costumes.
Maybe you were invited to a party with a video game theme, and have no idea what to wear.
I get it, not EVERYONE is into video games. (I myself, am not.) BUT, there's no doubt that there are some characters out there that can definitely be turned into a stellar Halloween costume.
---
---
Better yet, if your boo is a little hesitant to dress up for Halloween as a video game character, suggesting the two of you go as a video game couple might make him more eager to participate. You don't have to be knowledgeable about the game perse, you just have to know how to dress up as your character.
And there are SO many video game personalities you can become inspired by (thanks to today's graphics and designers).
---
---
Even just by looking at what some of them wear, you know you'll be able to come up with a great costume (and sometimes even a sexy one, depending on who you choose). You can even save the outfit for a cosplay event down the road.
For most of these characters, a DIY costume might be the best way to go if you want to showcase the same creativity and detail used in their actual appearance. If this still doesn't sound like an appealing approach to your costume, I suggest you give it a try anyway!
Not only will your boyfriend (or girlfriend) be happy that s/he gets to geek out, but you'll both have an opportunity to experience Halloween in a new way. Even if you're not into video games, you'll probably recognize a lot of these!
If this is sounding more interesting to you, here are 20 video game characters that can be turned into an epic Halloween costume:
Sonic and Tails
Photo: Pinterest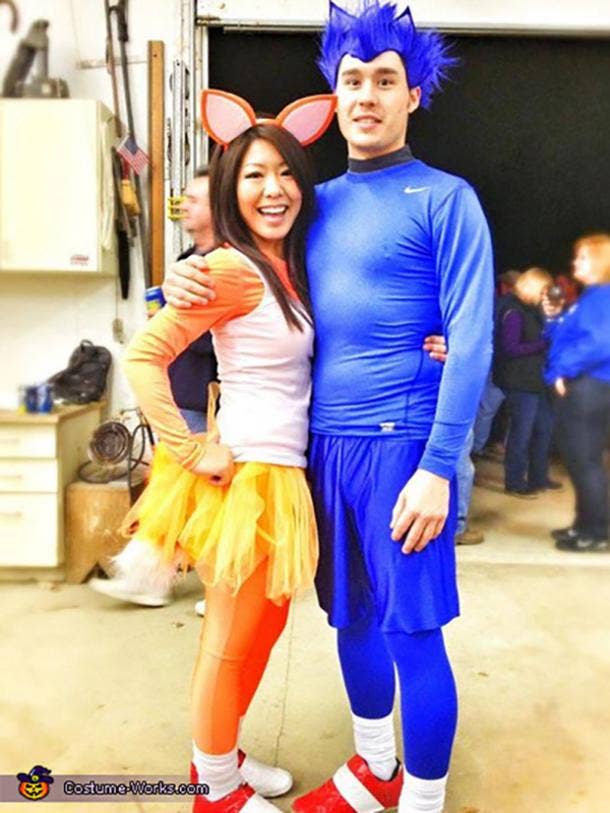 There is no doubt you will be recognized! Sonic is a popular favorite from everyone's childhood. So, why not go as a couple in this outfit?
---
Link and Zelda
Photo: Pinterest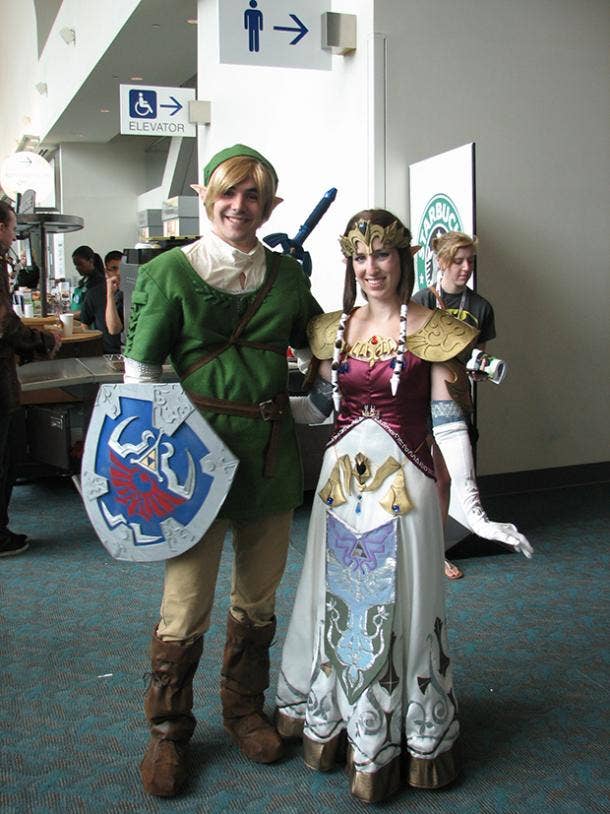 If you have a close friend of the opposite gender, then going as this pair would be perfect. Link and Zelda are rarely shown as a romantic couple. Together, this makes a great gamer couple costume that's a lot of fun to wear.
---
Pacman and Ghost
Photo: Pinterest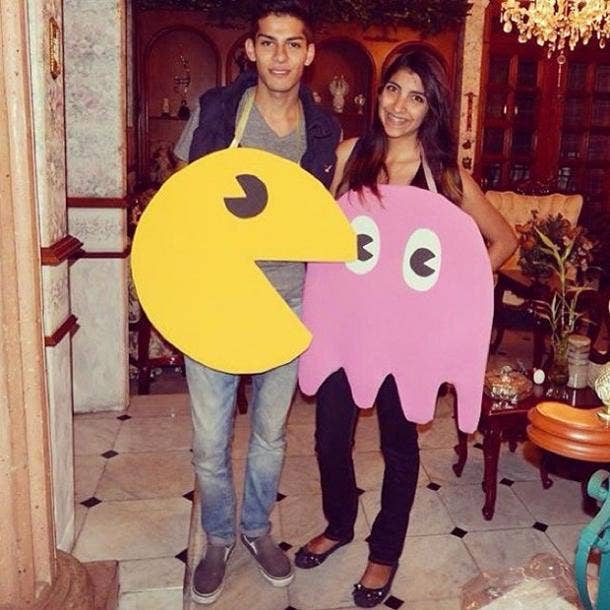 If you don't want to spend too much time and money creating your gamer couple Halloween costume, then this is a great idea. People will enjoy the nostalgia. You'll love the simplicity.
---
Mario and Princess Peach
Photo: Pinterest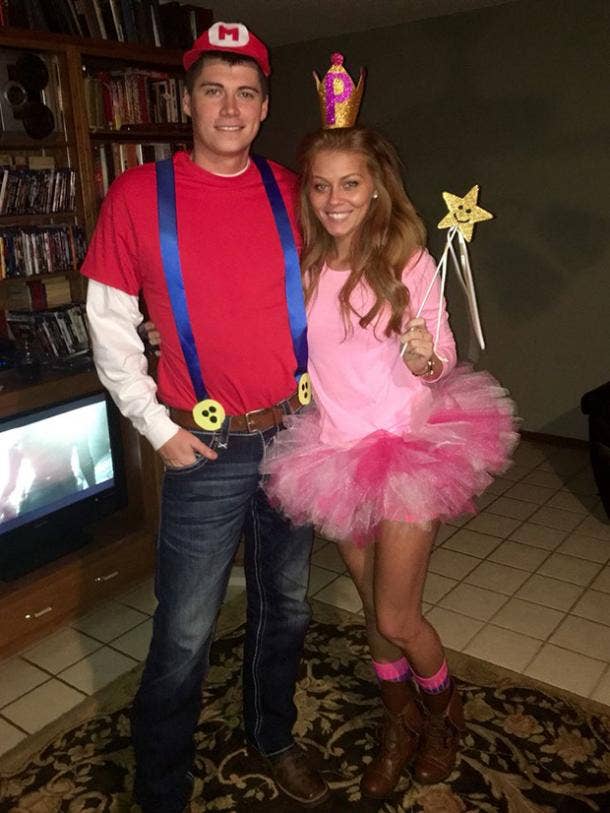 Two of the most legendary characters who are the perfect couple in video game history! If you're relationship is just as sweet, this costume is old school fun.
---
Ash and Pikachu
Photo: Pinterest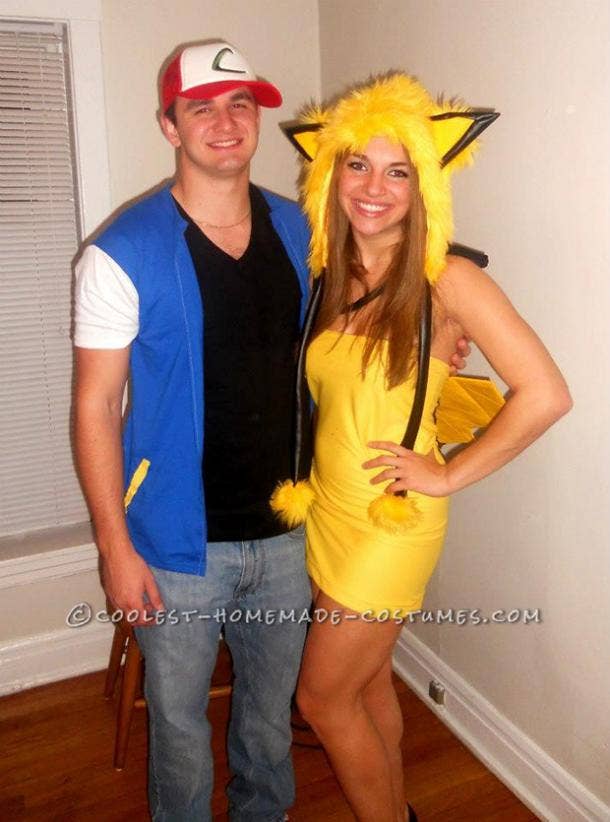 Ash and Pikachu's friendship is lifelong - this would be a great costume idea for close friends who don't want to party alone. You can go as a gamer couple instead.
---
Ezio and Sofia Sartor
Photo: Pinterest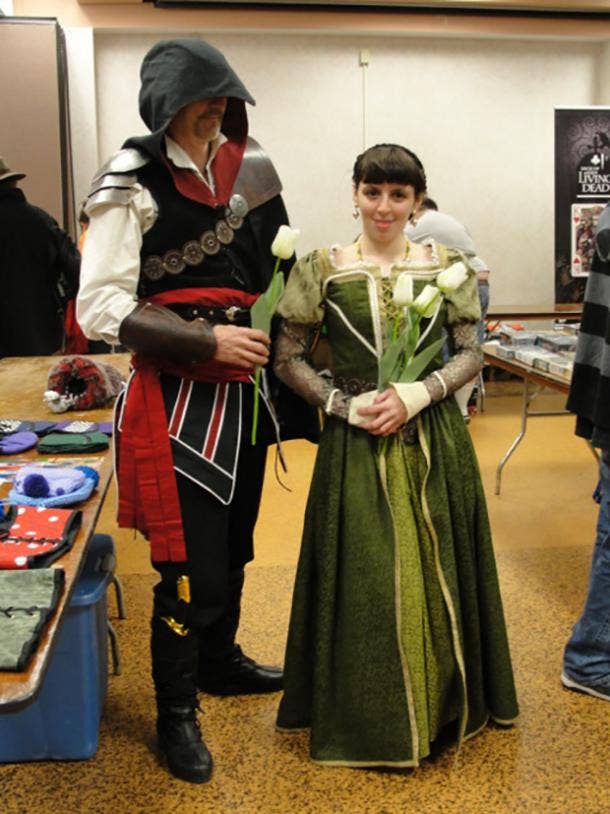 Not everyone is familiar with Assassins Creed, I get it. However, if you're a nose-in-the-books type of gal, then Sofia would be perfect for you.
Her husband, Ezio, is a dedicated and brave individual. If that suits your man, then consider this pair as your gamer couple Halloween costume!
---
Ryu and Ken
Photo: Pinterest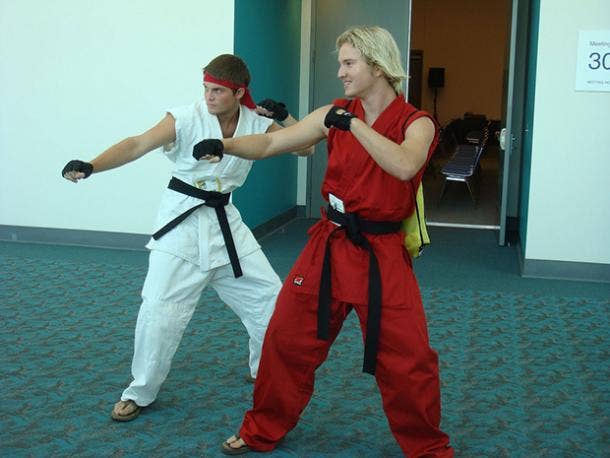 Yes, this isn't a male/female pair. Bromances are still a thing, right? Or maybe you have a fab boyfriend of your own that you need a perfect couples costume for.
Based off the game Street Fighter, Ryu and Ken are best friends that are constantly competing with each other. You can take your video game action into real live as a couple and show off your gamer couple skills.
---
Tidus and Yuna
Photo: Pinterest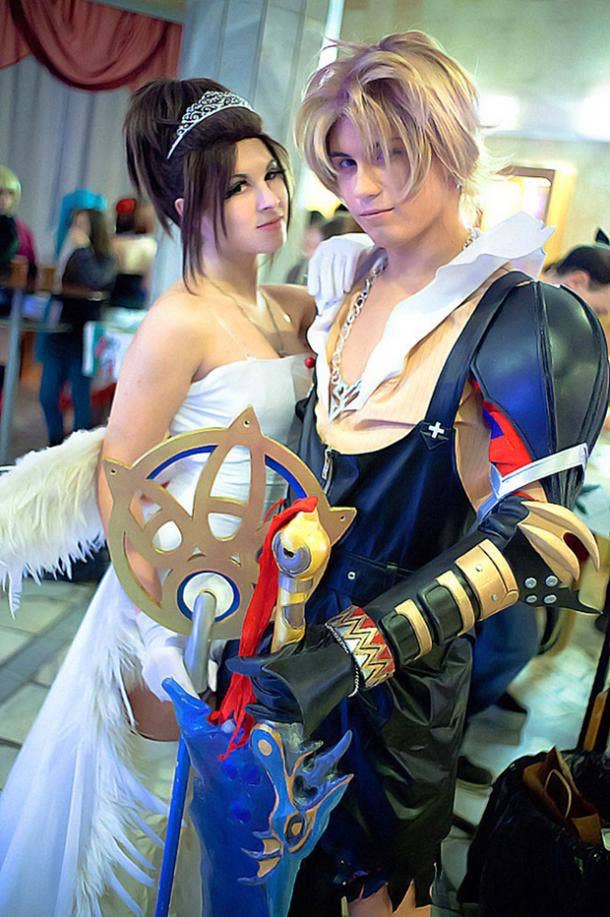 If you're in a committed, loving relationship, then Tidua and Yuna from Final Fantasy 10 might be your go-to costume. Tidus and Yuna both have the same goal: to destroy Sin.
Working together to fight the same enemy can really make two people close. Perfect for gamers who also love to dress up for Halloween.
---
Master Chief and Cortana
Photo: Pinterest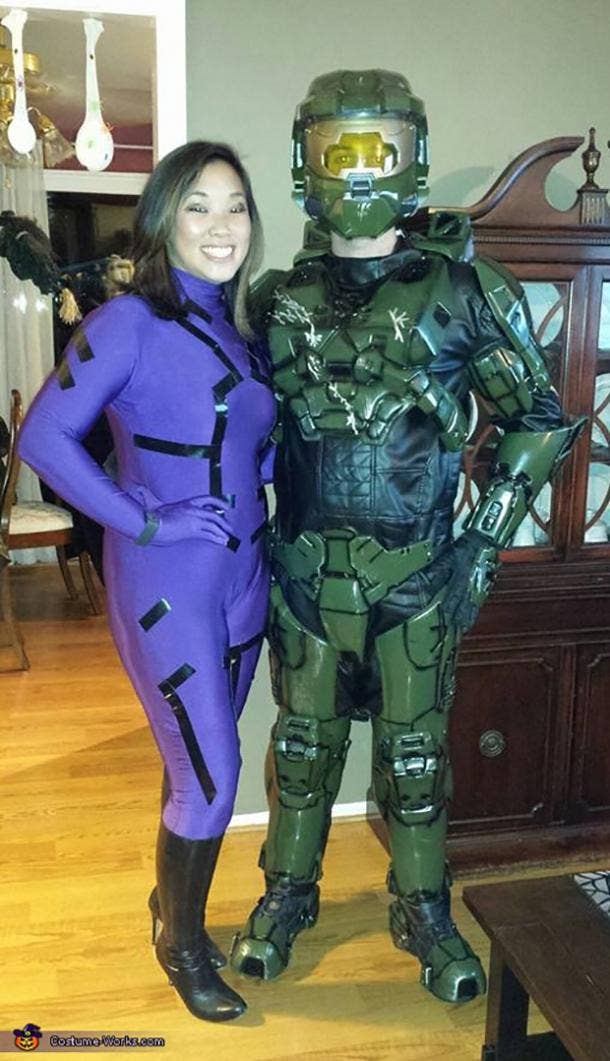 Friends or lovers? If that's you and your... whoever, then why not talk about the status of your relationship while dressing up as Master Chief and Cortana from Halo?
Their relationship is that weird in-between kind of love. They think of each other as family, but they also have some romantic feelings for each other. Perfect for gamers during Halloween or take it up a notch later and go to a video game cosplay event.
---
Wreck-it-Ralph and Vanellope
Photo: Pinterest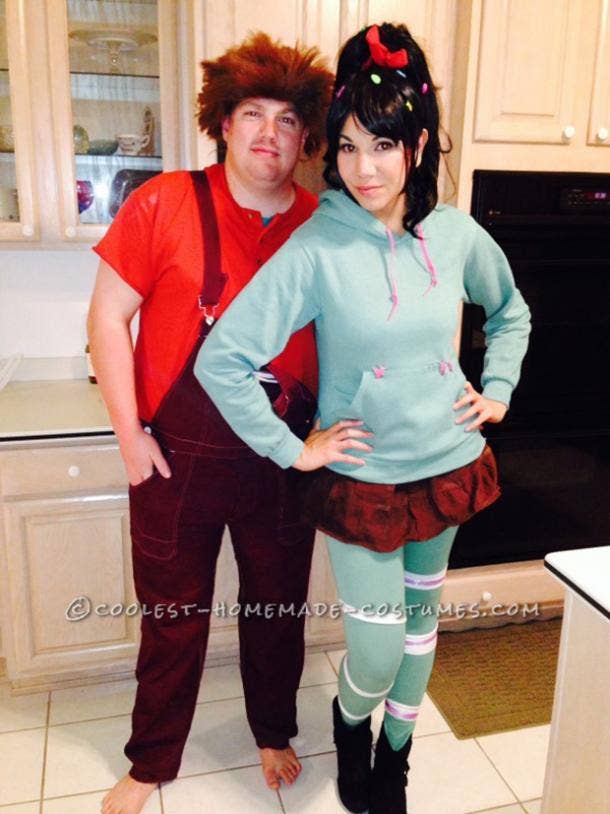 Not exactly a romantic gamer couple, but these two definitely have a love/hate relationship. Vanellope is a wanna-be racer who gets picked on for being a glitch in the game system. Ralph, who at first finds Vanellope extremely annoying, helps her build the perfect car and shows her how to stand up to all the other mean racers.
They have more of a brother/sister relationship.
---
John Marston and Abigail Marston
Photo: Pinterest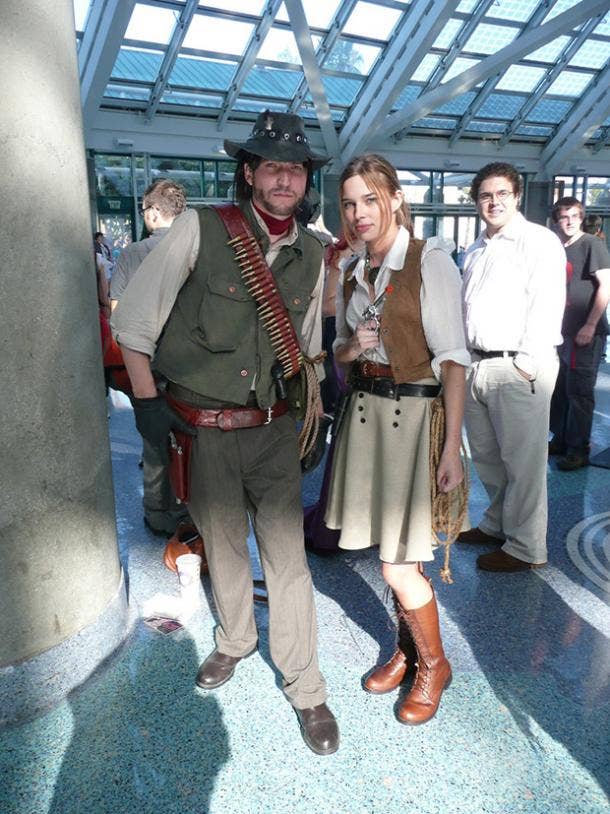 If you and your boo have gone through some serious BS, then look no further. Your perfect gamer couple Halloween costume is right here. If you're not familiar with Red Dead Redemption, John and Abigail are a strong couple who are both battling the harsh reality of life on the western frontier.
Even after settling a homestead, their relationship still remained strong. Sounds intense, right?
---
Nathan Drake and Elena Fisher
Photo: Pinterest
Nathan and Elena are a flirty, sassy couple from the game Uncharted. They have a very strong married life — so if you're thinking about proposing, maybe suggest this couple to your s/o to hint at the idea of marriage. Gamers need forever love, too.
---
Eddie and Ophelia
Photo: Pinterest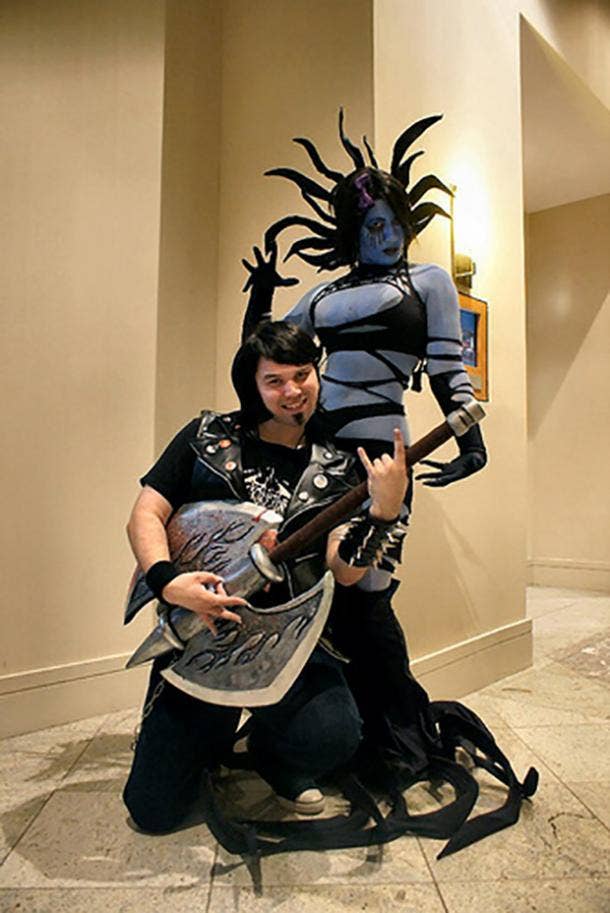 If you're into goth, THIS COSTUME IS EVERYTHING.
---
Cloud and Aerith
Photo: Pinterest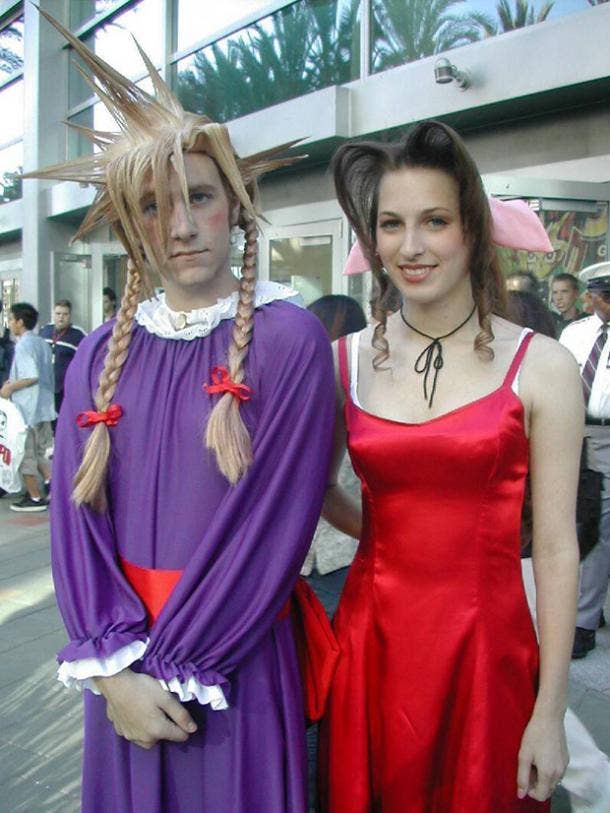 This would be a perfect costume idea if you were being set up with a blind date on Halloween. In Final Fantasy VII, Cloud is experiencing a psychotic break during the time he knows Aerith. He never really gets to be his true self around her, and he never gets the chance to because Aerith eventually dies.
So it sort of resembles being on a blind date, because Cloud and Aerith never really knew each other either.
---
The Prince and Farah
Photo: Pinterest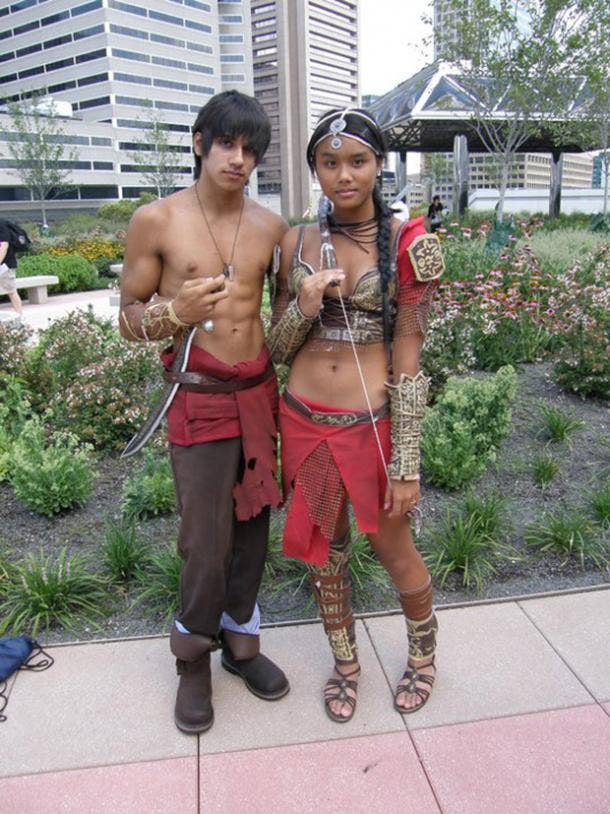 The Prince really is a prince. He's spoiled, charming, and sarcastic. If you're a couple that possesses a lot of confidence, then this couple from the Prince of Persia might make the perfect costume pair for you and your prince.
---
Isaac and Nicole
Photo: Pinterest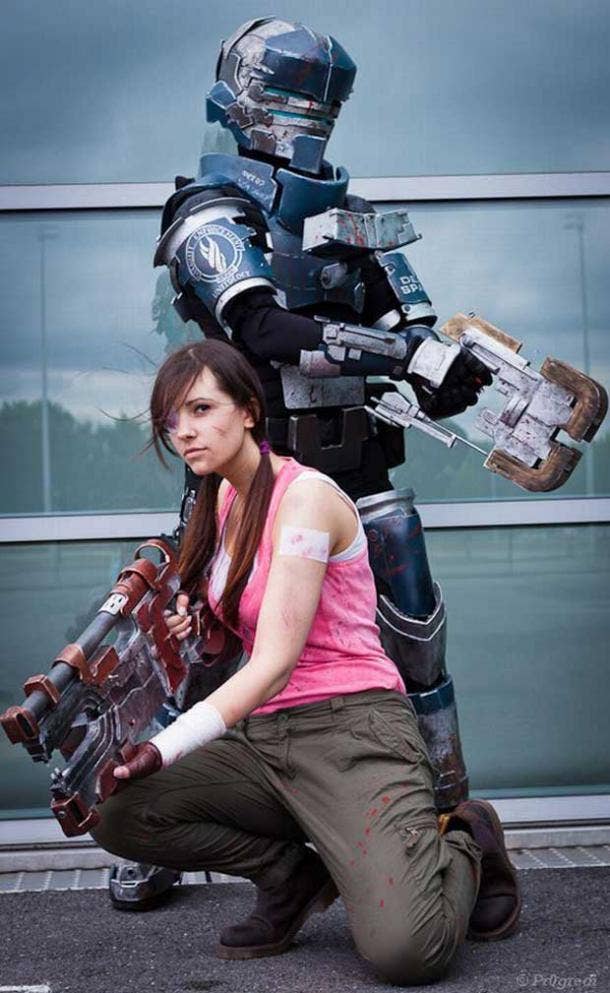 This video gamer couple costume is amazingly eye-catching and sure to win you the best Halloween couple's costume award.
---
Gordon and Alyx
Photo: Pinterest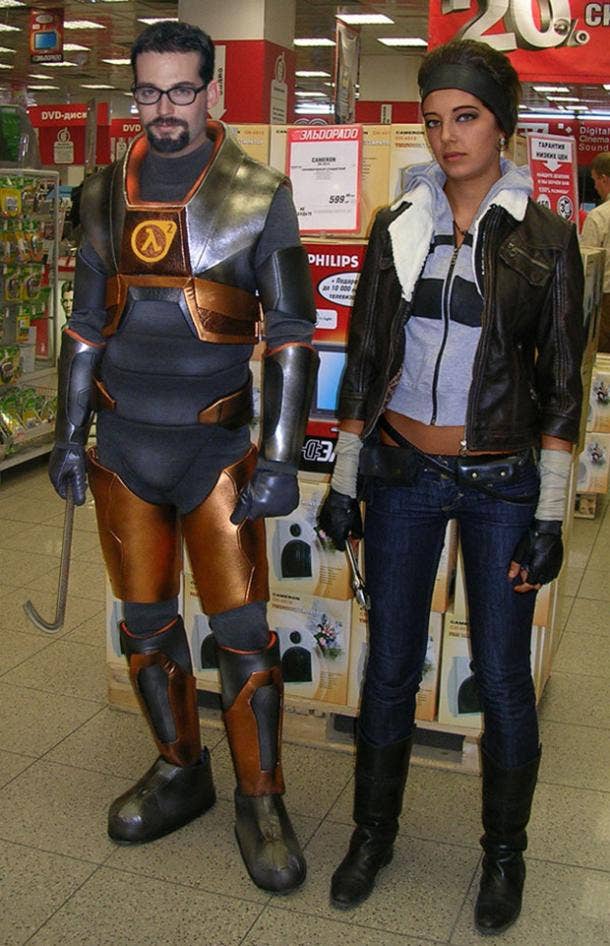 This couple is a good example of the nerdy boy being afraid to ask out the girl he has a crush on or when you flirt back and forth but no one actually takes the initiative of planning a date.
---
ICO and Yorda
Photo: Pinterest
This is one of gaming's greatest love stories. If you would literally die for your partner, you could let them know by dressing up as Ico and Yorda.
Their relationship isn't based on physical affection and attraction, but it has more of an emphasis on trust and protection. They both would do anything for each other.
---
Snake and Meryl
Photo: Pinterest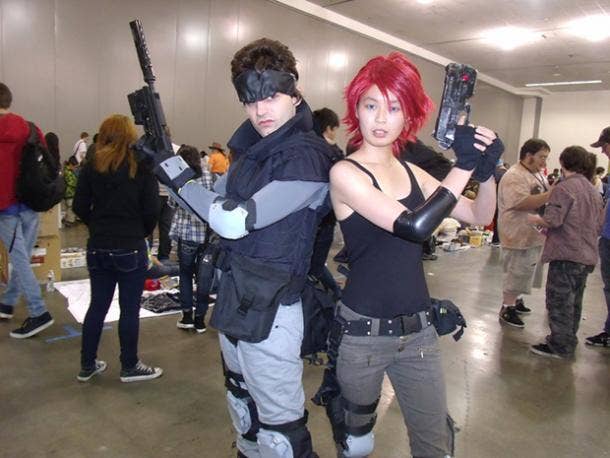 This is a seriously badass-looking costume.
---
Guybrush and Elaine
Photo: Pinterest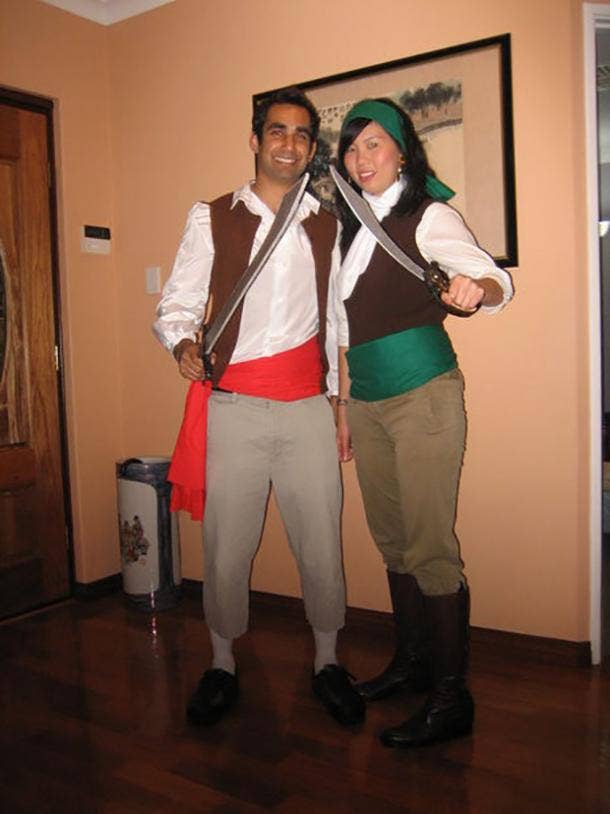 This is one of those relationships that started with love at first sight, similar to what happens in real life, but instead, in a video game.
---