It's that time of the year again. Pumpkin spice lattes, cozy flannels, apple picking, colorful autumn leaves, and most importantly, HALLOWEEN.
It may still seem far away, but I promise you. IT'S NOT.
In a matter of weeks, it'll be time to slay the 31st once again with some bomb treats —NO granola bars or pretzels please, don't be that person — and more importantly, an impressive costume.
If you're like me and always wait until the last minute to get an outfit, you've probably realized by now how much the left-over costumes SUCK (I've been a ladybug three times).

RELATED: 20 Best Cheap (And Adorably Creative!) DIY Halloween Costume Ideas
Don't shamefully stand in a Walmart or Target on the 30th and being forced to choose from costumes that you'll probably see on ten other people.
Choose a costume that everyone else will recognize, but didn't think of, instead.
What I mean by this is, think back to your childhood. What do you remember? Full House? The Breakfast Club? David Bowie?
What's great about all of these examples is that EVERYONE (at least those who were born in the 90s) will recognize you and wish they'd come up with the same thing.
These costumes have serious history and they bring flair to Halloween like nothing else.
If you really want to impress people this Halloween, creativity is key.
You don't need a flashy costume to rock Halloween, sometimes all it takes is a little thinking outside the box.
Whether it's purchasing a costume from the store, or creating your own (which you might have to do a lot of these), bring your favorite childhood TV star or musician back to life this Halloween!
Don't forget a Halloween costume says a lot about your personality, too.
Here are 20 nostalgic figures that most people are likely to remember if you wear them as a Halloween costume this year to get you started and hopefully inspired!
Audrey Hepburn Halloween costume.
Photo: Pinimg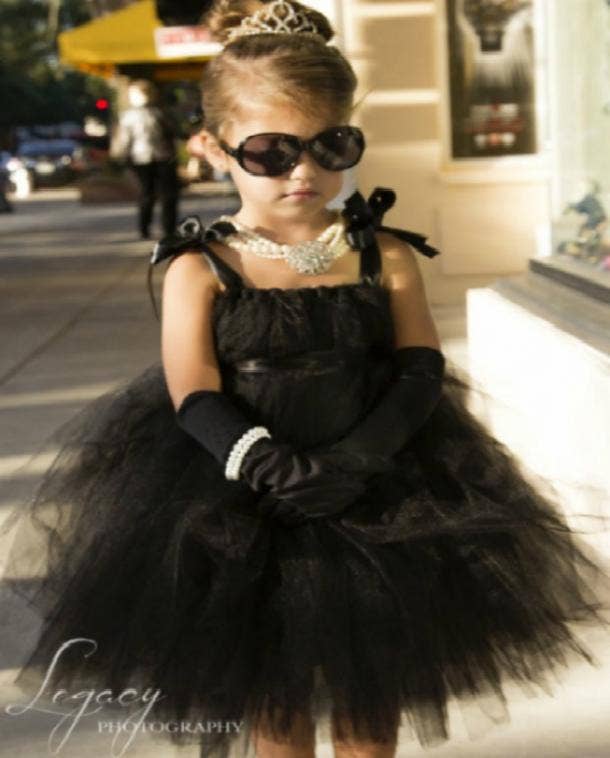 If this little girl can be a cute Audrey Hepburn, then so can you.
The Breakfast Club group Halloween costume. #SquadGoals
Photo: Pinimg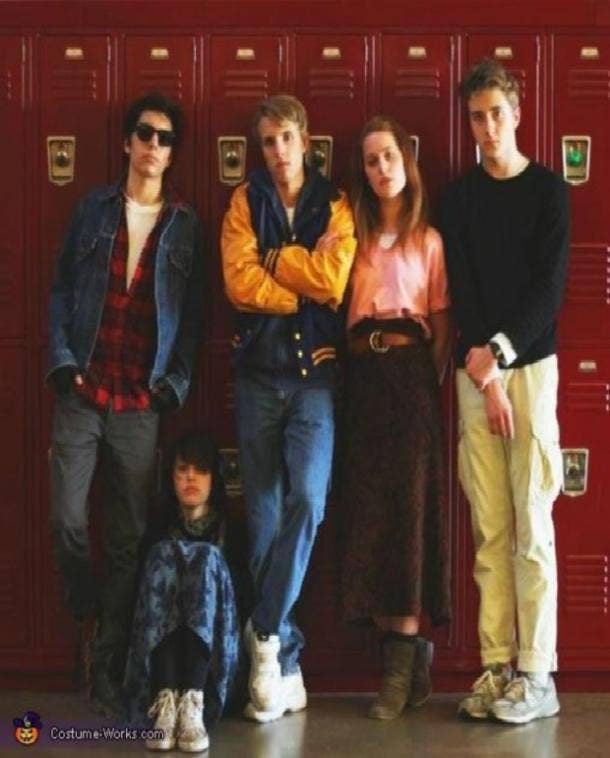 This is a GREAT idea if you're going with a group of friends or going out to a rad Halloween party. CLASSIC.
You could dress up as Wilson from Home Improvement.
Photo: Popsugar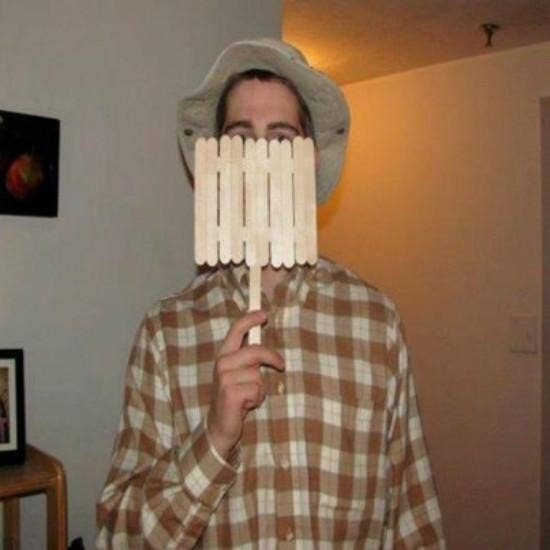 Probably the easiest (and most clever!) costume ever. But at least you'll get a laugh from everyone who has watched the show.
You could dress up in a David Bowie costume from "Labyrinth".
Photo: The little things journal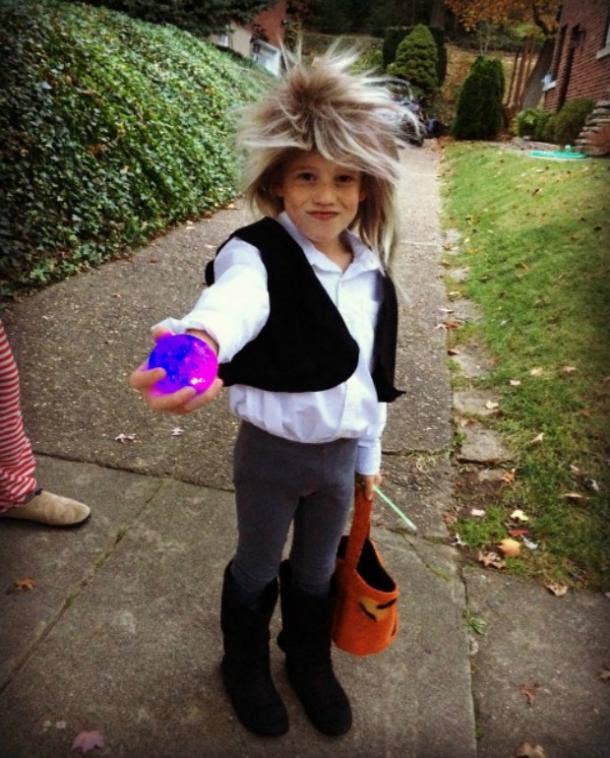 Little kids can wear it, big kids might actually remember it.
The perfect coordinating couples costume: Vincent Vega and Mia Wallace from "Pulp Fiction".
Photo: Pinimg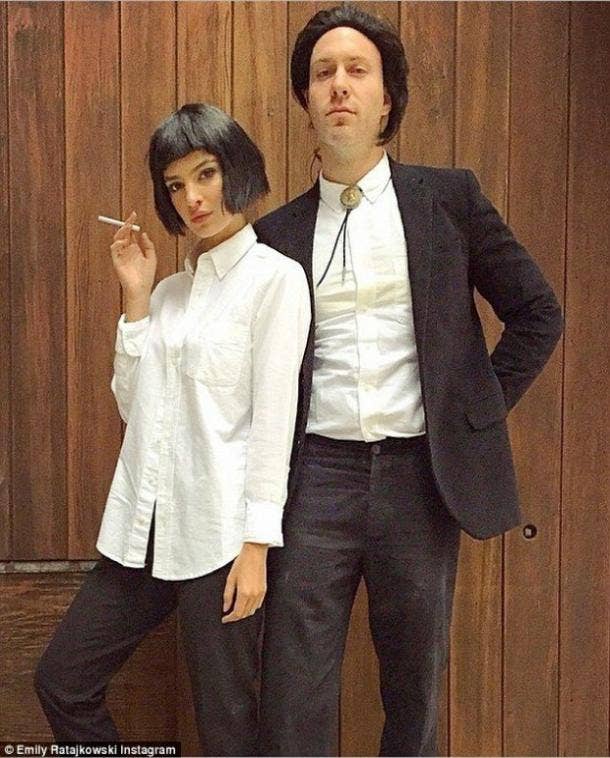 Such a badass couple. If you haven't seen the movie, WATCH IT. You'll thank me later. It's that good.
Jay and Silent Bob make a perfect (and EASY!) DIY costume.
Photo: Pinimg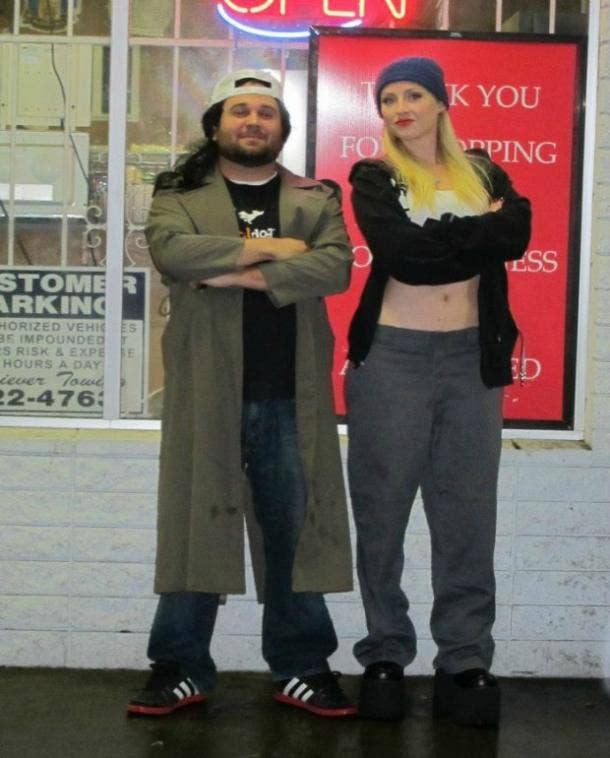 Grab a friend who enjoys getting into shenanigans, and you'll be able to pull off this pair perfectly.
Dress up as Helga from "Hey Arnold" for Halloween.
Photo: Popsugar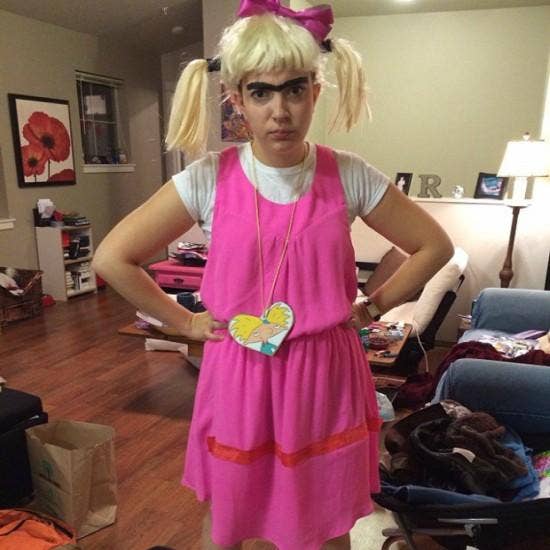 Maybe a little scary, but creative. And EVERYONE watched this show. Literally everyone.
"Back to the Future" costume ensemble.
Photo: Halloweencostumes.com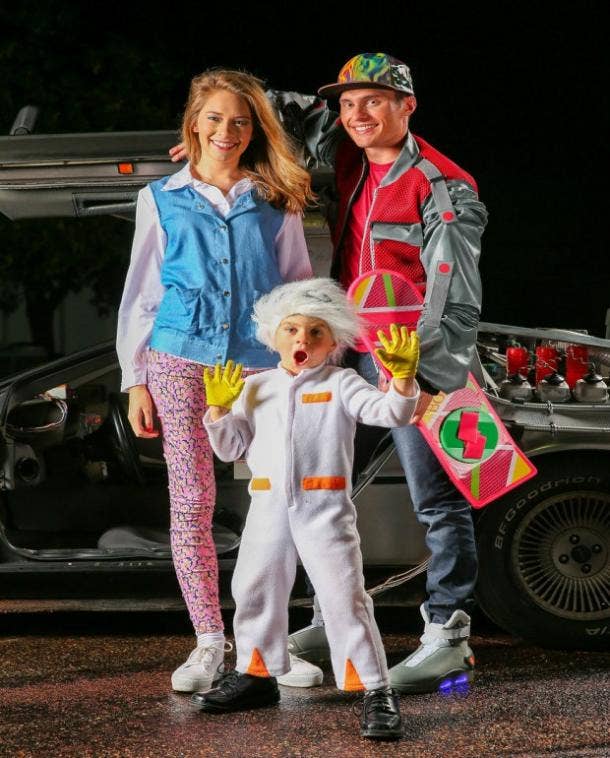 If you're going as Marty, don't forget your Calvin Klein underwear!
Dress up as the witches from "Hocus Pocus" for Halloween.
Photo: Pinimg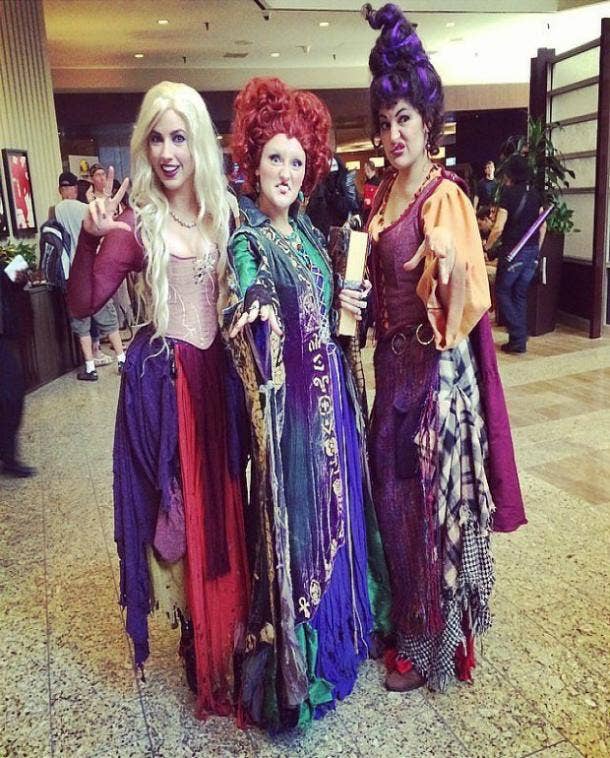 Did you know the original make-up had to be toned down because Disney had deemed it too scary?
Go old-school by wearing a skimpy, sexy Britney Spears costume.
Photo: Pinimg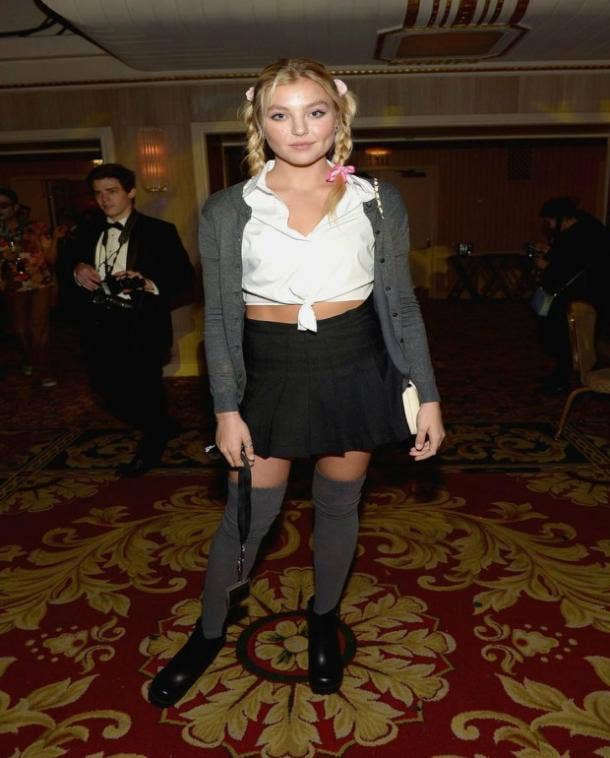 There's a number of costumes that could be created for this — this is just ONE example.
Ellie Sattler and Alan Grant from "Jurassic Park" is a classic couples costume that EVERYONE knows.
Photo: Pinimg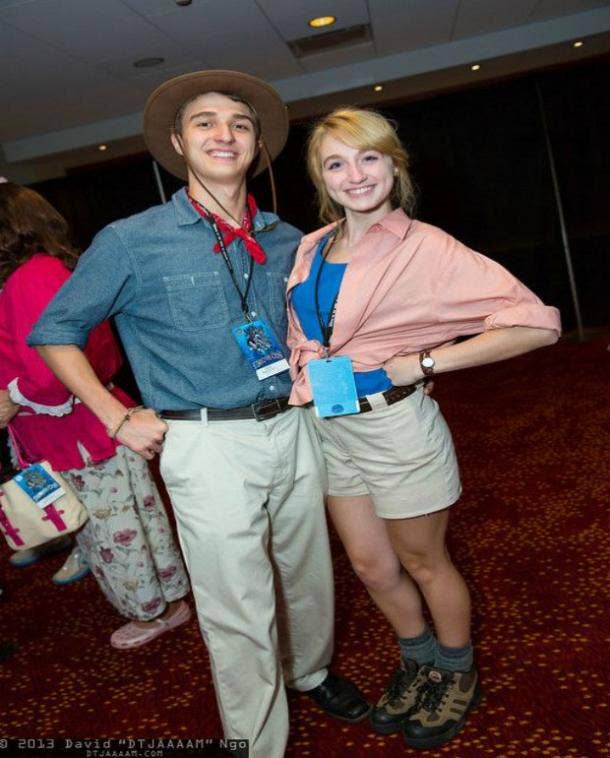 Get ready to evade some unfriendly prehistoric monsters!
Go classic squad costumes by being the Ferris Bueller characters.
Photo: Pinimg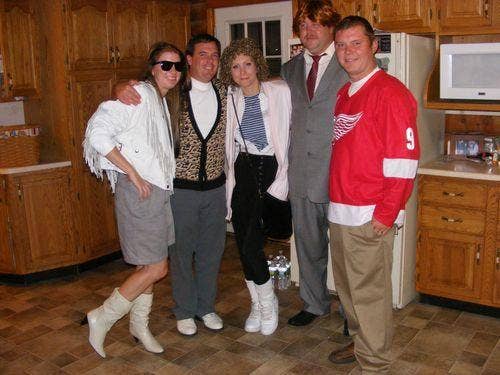 Remember, the question isn't 'what are we going to do,' the question is 'what aren't we going to do?'
NO ONE can forget the Spice Girls.
Photo: Pinimg
If you're going for something a little more sassy and flirty, this iconic group will bring you lots of inspiration.
The perfect nostalgic couples costume (that may, possibly, be in bad taste...) Kurt Cobain and Courtney Love.
Photo: Pinimg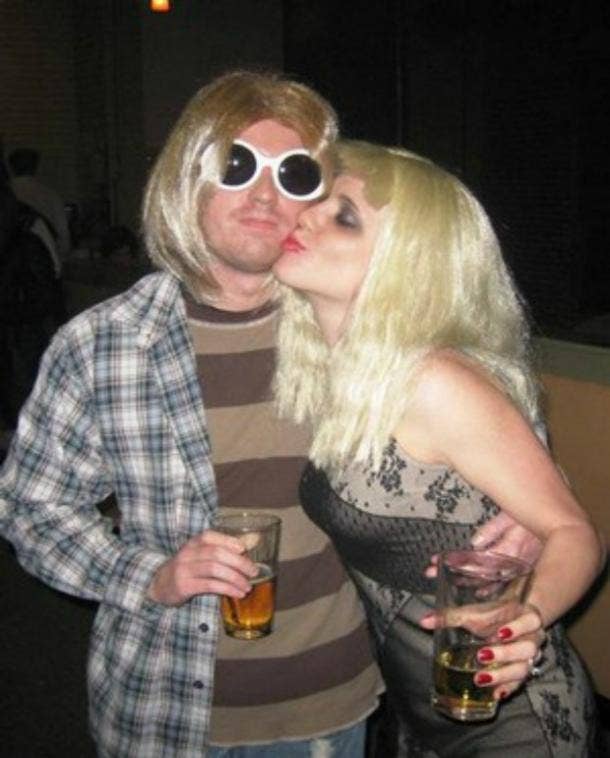 Come as you are (aka Kurt and Courtney).
Cher and Dion from "Clueless" is the perfect BFF costume.
Photo: Popsugar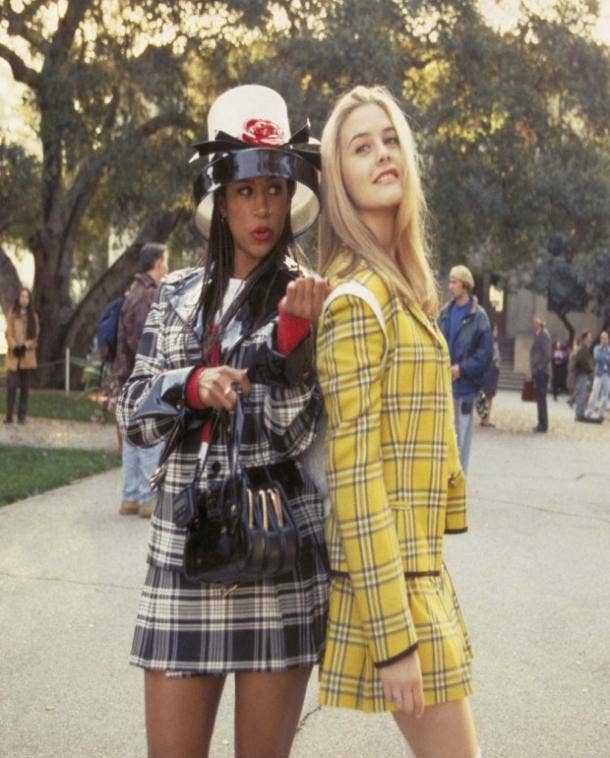 Since debuting almost 20 years ago, Clueless is still one of the most talked about 90s fashion films. Bring your style game on by posing as this culturally iconic duo!
Harry and Marv from "Home Alone" might be too old for some to remember, but it's a cheap DIY costume that does the job.
Photo: Pinimg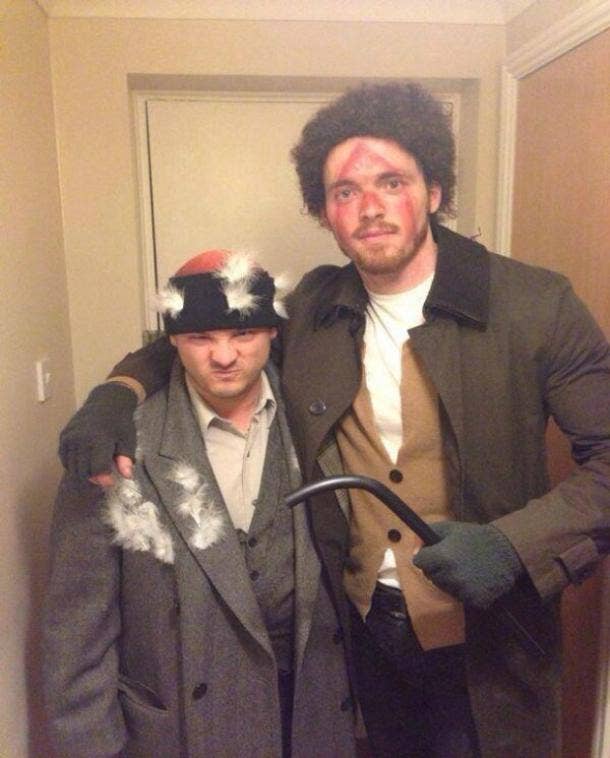 Or better known as 'The Wet Bandits'.
The Rugrats Crew is the perfect #squadgoals costume.
Photo: Abcnews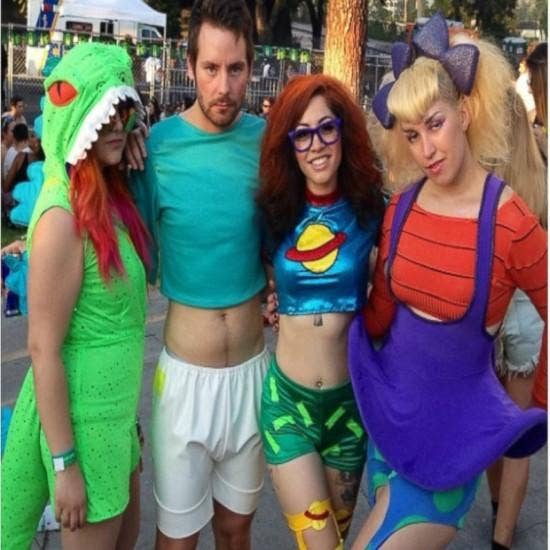 Back in Season 8, everyone acted like they didn't know what Halloween was, even though they had already experienced it in a previous episode.
Going to a Halloween party with your 2 best friends? Dress up as the Powerpuff Girls.
Photo: Pinimg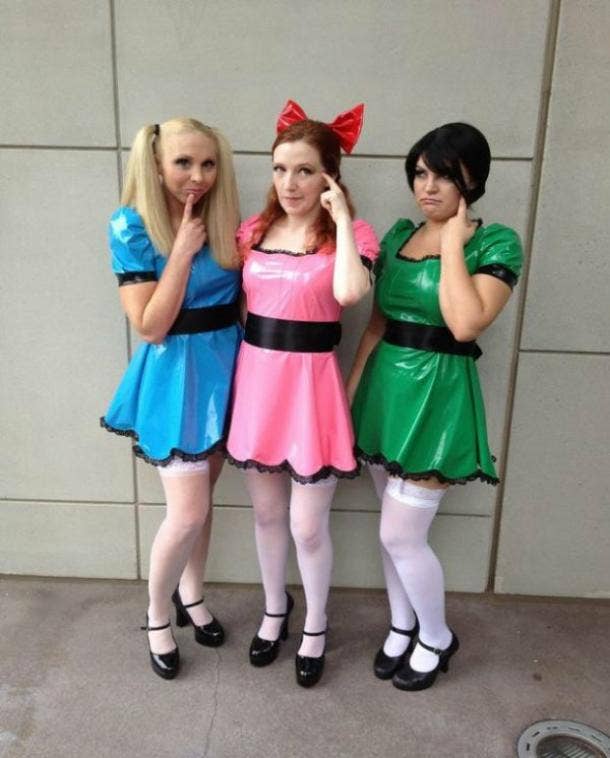 Sugar, spice and everything nice, right? Unless you make this a more sexy getup, that is.
Marilyn Monroe is a classic costume that's REALLY easy to mimic.
Photo: cf.ltkcdn.com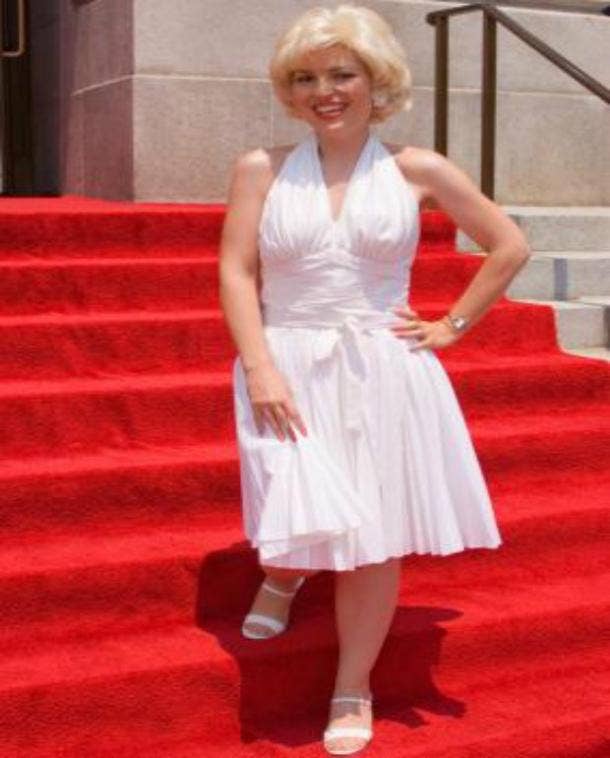 This is probably who I'm going to go as this Halloween. Marilyn is BEAUTIFUL and such an icon, why wouldn't you want to go as her?
Bob Ross is a hilarious costume most everyone will know.
Photo: Pinimg