Seems like ET could use some continuing education courses.
From what I've seen as a casual observer, Ivanka Trump seems like a strong, confident woman who has her shit extremely and admirably well put together.
She's a loving mom, wife and daughter, a successful business woman, a beautiful model, a charming persona, and on and on and on.
What I have not seen — although I am always cool with being corrected if anyone else has evidence — is Ivanka bearing any official certification (or even unofficial geek-chic costume) distinguishing her as some kind of sexual harassment-proof superhero extraordinaire.
Her less impressive little brother, Eric Trump, seems to believe differently — as yesterday he told CBS's Charlie Rose that Ivanka would never allow herself to be sexually harassed.
"Ivanka is a strong, powerful woman," he said. "She wouldn't allow herself to be [subjected] to it, and by the way ... I don't think she would allow herself to be subjected to that."
ET hailed Ivanka's anti-harassment super powers during a discussion of former Fox News head Roger Ailes alleged sexual harassment of his female employees. This statement comes just one week after Dad expressed his hope that should Ivanka find herself in a position in which she was being harassed, she would simply quit.
There are so many shades of wrong with this it seems impossible to name them all — but imma try to name a few.
If sexual harassment were a choice for anyone, EVERYONE given that choice would opt out.
Photo: Giphy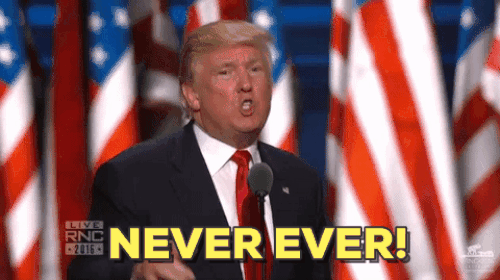 If sexual harassment were consensual (aka allowed), it wouldn't meet the standard of sexual harassment. It would be called flirting. Which is not the current topic of discussion.
Photo: Giphy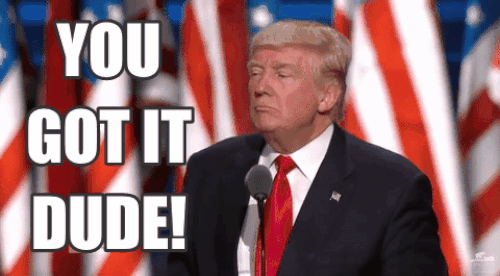 Implying that anyone who is being sexually harassed should select quitting their job as their default option places the blame back on the victim. Which is a continuation of the aforementioned harassment.
Photo: Giphy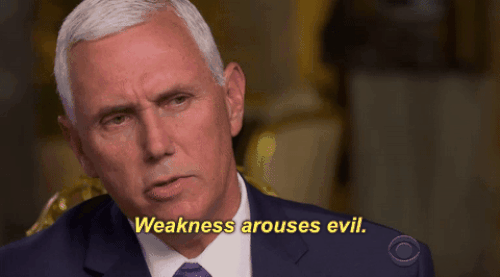 Implying that anyone who is being sexually harassed CAN select quitting their job as their default option is the epitome of upper class white male privilege.
Photo: Giphy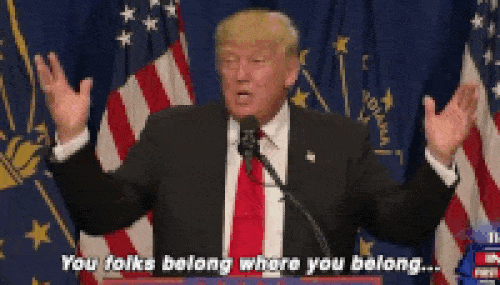 Grabbing (pun intended) your daughter/sister as the go-to female example for your personal convictions on everything under the sun is not necessarily the most effective way to win new friends and neighbors.
Photo: Giphy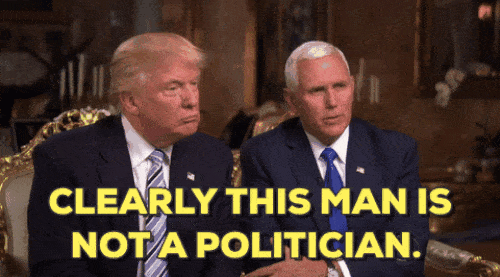 In short, ET, you may want to speak with some actual victims of sexual harassment to educate yourself regarding the complex and heartbreaking truths of their situations so that you can be better informed when commenting on issues of deep significance such as this one.
And while, you're at it, ET ...