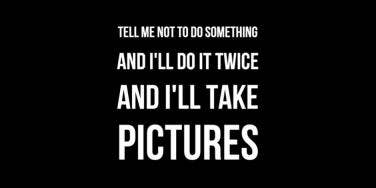 Our advice: Stay out of their way.
Scorpios kick a** and take names. If you haven't already noticed, some of the world's most powerful and influential people are Scorpios. Leonardo DiCaprio, Ryan Gosling, Hillary Clinton, Bill Gates, Caitlin Jenner, Katy Perry. These Scorpios quite literally RULE the freaking WORLD.
They are born leaders. Decisive and resourceful, they know what they want and how to make it happen. No matter what the situation is like, they manage to stay calm and cool under pressure. Well, mostly calm and cool.
Scorpios are all about honesty, fairness, and loyalty which makes them a great friend to have, but just make sure you remember one important thing about them: They have absolutely no time for your bull.
---
---
Scorpio women are total are go-getters, high achievers and ALWAYS get what they want (sorry, not sorry) and if you stand in their way, they'll be sure to knock you down. How do you think Bill Gates became so successful?
Don't get us wrong, Scorpios aren't bad. They just know how to get what they want. They are FIERCE and will let you know every step of the way. And you know what? Cudos to them for being confident, sexy as hell and pretty much awesome all around. No one with that much honesty and passion CAN'T be noticed (and loved).
---
---
So here's to you, dear Scorpio women! To you and ALL your sass.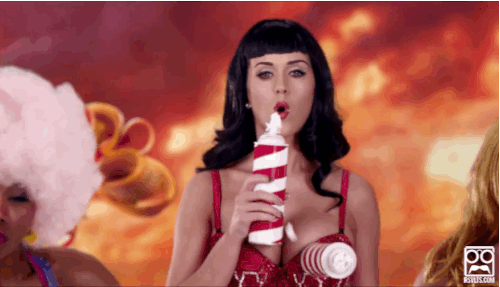 ---
If you're searching for the best quotes and memes to share with the people you love (or just want to feel inspired yourself) ... look no further! From the sweetest love quotes, inspirational sayings, and hilarious relationship truths, we've got you covered.
Scorpio women don't waste their time.
Exactly.
"Out of this way, world. I've got my sassy pants on today." — Sassy Scorpio Women Everywhere
They do their own thing. They don't need anyone telling them.
Never tell a Scorpio female how she should think or feel.
She will go to the ends of the earth if necessary.
Her sass always shows through.
"Controlling my tongue is no problem. It's my face that needs deliverance." — Sassy Scorpio Women Everywhere
Just don't make her mad.
Scorpios have a wicked sense of humor and can really be sarcastic when you guys get into little disagreements.
Scorpio women are sweet and HELLA sassy.
"I have three sides. The quiet and sweet side. The fun and crazy side. The side you never want to see." — Sassy Scorpio Women Everywhere
Watch what you say.
Never EVER test a Scorpio's patience, because you might not like what you see when they DO explode.
---
Sorry (not).
"Tell me not to do something and I will do it twice and take pictures." — Sassy Scorpio Women Everywhere
They have better things to do than waste your (or their) time.
A Scorpio won't stick around if they're not interested. They won't sit and laugh with you when they know they really can't stand you.
They can handle love all on their own, thank you very much.
"Do not touch me." — Sassy Scorpio Women Everywhere
---
Scorpio women are complicated. And love it.
She wears strength and darkness equally well, the girl has always been half goddess, half hell.
They get what they want. Period.
"I do a thing called what I want." — Sassy Scorpio Women Everywhere
And it's your fault. Not theirs.
When a Scorpio is indifferent towards you, that's when you know it's TRULY over.
Scorpio women tell it like it is.
Scorpios are complicated creatures.
"I'm simultaneously the nicest and meanest person you'll ever meet." — Sassy Scorpio Women Everywhere
Try to play a Scorpio woman and she will play you.
Always remember, Scorpio can play your game better.
Sassy Scorpio women will see through you.
Playing the victim card doesn't work for a Scorpio if anything it's just going to piss them off more.
You can't handle the fierceness.
You will never know 100% what a Scorpio is thinking. Even if you ask directly they will only give you what they think you can handle.
You'll never figure out a Scorpio woman secrets.
"Don't study me. You won't graduate." — Sassy Scorpio Women Everywhere
Previous
Next
BEGIN