Not that into V-day? Here's how to celebrate with your boo without going crazy.
I know everyone always says this, but it's true: I've never really been that into Valentine's Day. I've just never seen the big appeal to the holiday. Sure, it's nice to have a random day in February where it's appropriate to eat a lot of chocolate and receive flowers, but it's never been a holiday I look forward to or place a lot of expectations on.
Luckily, I'm dating a guy who feels the same way ... and I know a lot of people who feel this way too. For those of us who enjoy celebrating love, but don't want to go over-board with expensive diamonds, elaborate dinners, and crazy vacation plans, Valentine's Day is just an excuse for a date night. Why put all that pressure on yourself if you're not even really that into the holiday? There's no reason to create that kind of tension!
This is exactly why my boyfriend and I plan a low-key Valentine's Day every year. We make dinner for ourselves instead of going out to eat, and we do something fun that we both enjoy without caring what other people think. We give each other gifts, but include a price limit. We don't advertise everything on social media. And guess what? We still have a great time. If you don't want big plans this February 14, here are 10 ways to have the perfect low-key Valentine's Day. You may even want to continue this way for the rest of your life!
Cook dinner together, at home, instead of going out. Make something simple that you'll both love - even if it's something you've had a million times before.
Photo: Giphy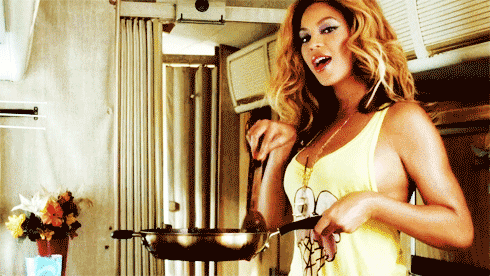 Have a movie night together. Make a ton of popcorn, buy a bunch of candy, and pig out on the couch while watching your favorite films.
Photo: Giphy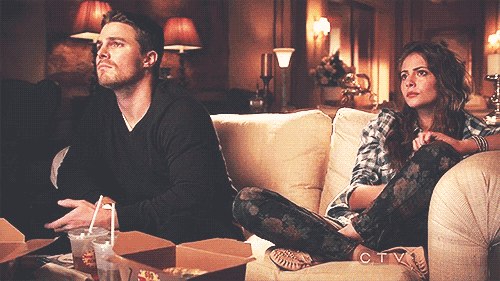 Buy massage oil and candles, and give yourselves a massage at home instead of spending money at a spa. MUCH more romantic.
Photo: Giphy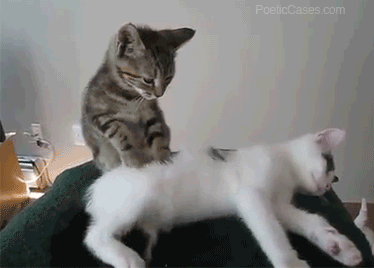 Go to brunch the next day or weekend. Going out on Valentine's Day means lots of crowds. Wait until things calm down, than grab the best meal of the week.
Photo: Giphy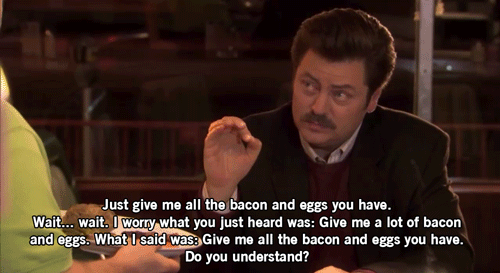 Order take-out and watch Netflix. Simple, easy, fun.
Photo: Giphy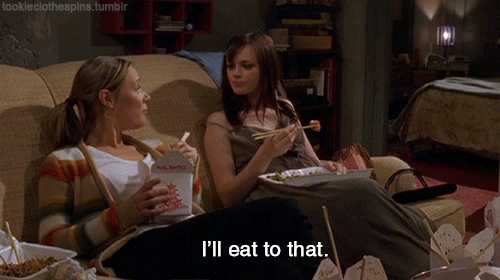 Have a board game night. Play a ton of different games and make it into a fun competition.
Photo: Giphy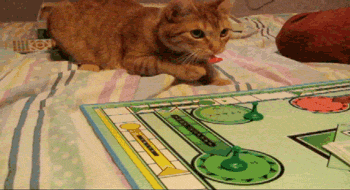 Take the pressure off when it comes to gifts. Either don't buy anything at all, or make sure there's a price cap.
Photo: Giphy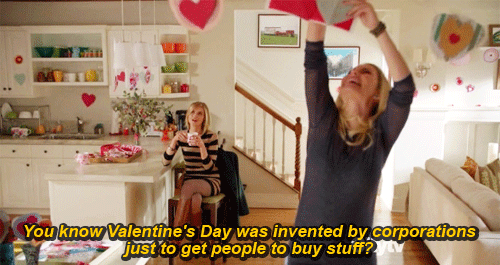 Plan something fun to do in the next few months. Whether it's a trip or a weekend getaway, spend V-day night planning something you can look forward to.
Photo: Giphy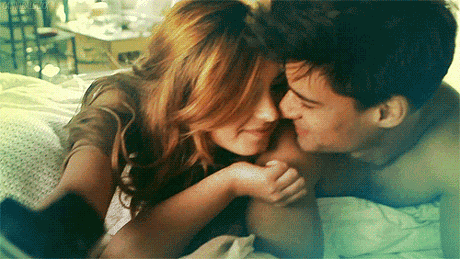 Turn off all phones and computers to have a technology-free night. Just the two of you! No social media allowed. You'll be amazed at how liberating it is.
Photo: Giphy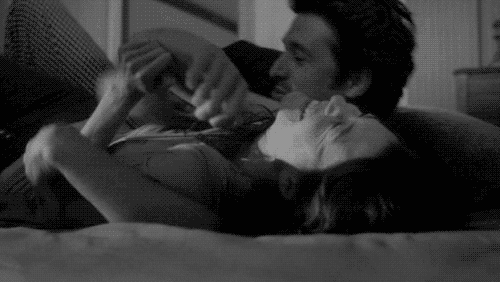 Stay in bed and make things sexy. Put on your best underwear and make a rule that you're not allowed to leave your bed all night - except to get food.
Photo: Giphy