Congratulations! You've made it through the week and that's something to celebrate. And who better to celebrate with than your best friends?
You've been working that 9-5 and now it's finally time to take a break and unwind with your pals. HALLELUJAH.
You lead a busy life and they probably do too. This is your chance to do something fun with them. Take advantage! You never know where you all could be in the next five years. Life is unpredictable.
That's why weekends were created. The weekend is a time meant to be spent with friends. So go out and live a little — or stay in — totally up to you.
There are literally hundreds of different activities you can do with your friends. Make a bucket list! Set deadlines! Just make sure you're livin la vida loca for the next two days.
Plan a weekend getaway to another city. Go on a spontaneous road trip. Pick out post cards from every city and use them to make a scrapbook. What's not to get excited about?!
If you're anything like me and my best friends, then maybe you and your squad is more of the Netflix and chill kind of group. Make movie night more fun by turning it into a drinking game or building a fort out of pillows and blankets (you're NEVER too old for this).
It doesn't matter where you go or what you do on the weekends, as long as you're with your friends, you're guaranteed to have a crazy fun time.
So here are 20 quotes to get you and your best pals pumped for the weekend EVER.
If you're searching for the best quotes and memes to share with the people you love (or just want to feel inspired yourself) ... look no further! From the sweetest love quotes, inspirational sayings, and hilarious friendship truths, we've got you covered.
These will be the moments that turn into memories you'll look back and smile on.
Photo: 365 Travel Quotes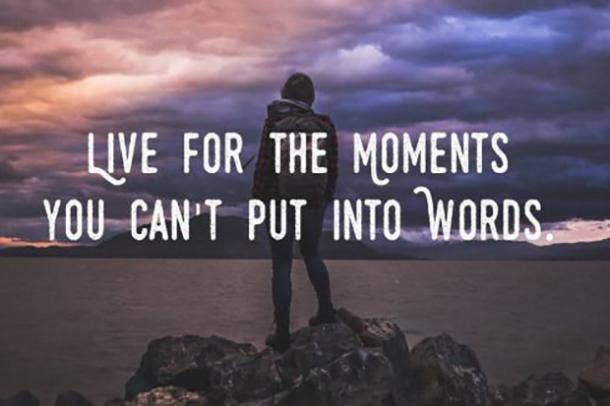 "Live for the moments you can't put into words."
Life is too short to not go on that spontaneous road trip.
Photo: Mapiac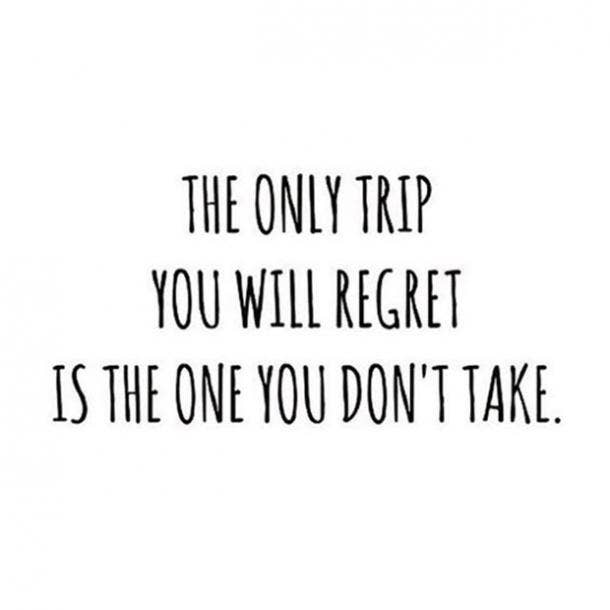 "The only trip you will regret is the one you didn't take."
These are the conversations you'll remember forever.
Photo: Tumblr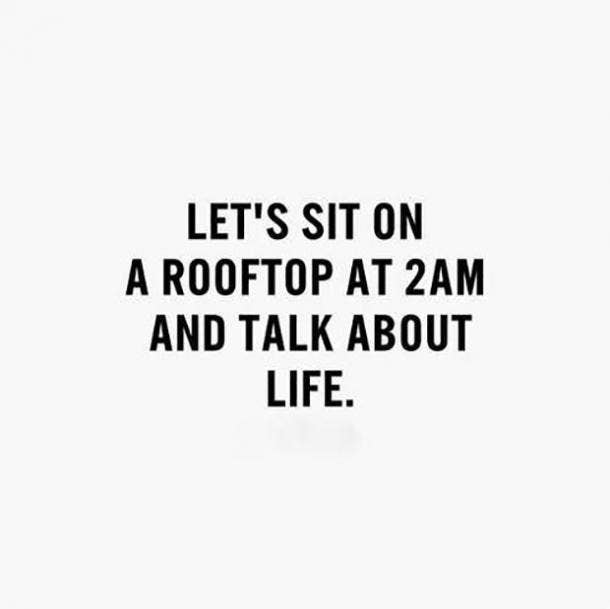 "Let's sit on a rooftop at 2am and talk about life."
Can I get an AMEN?
Photo: Tumblr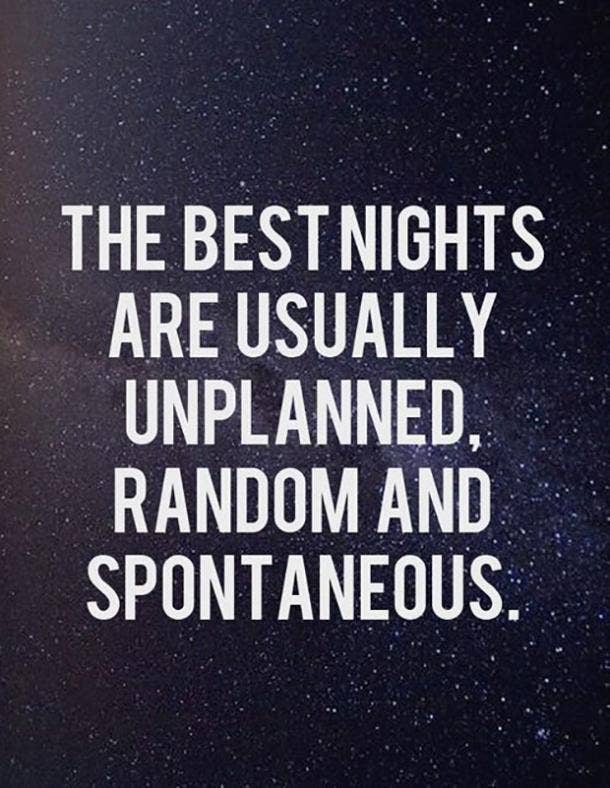 "The best nights are usually unplanned, random and spontaneous."
Make a list and check them off one by one.
Photo: Tumblr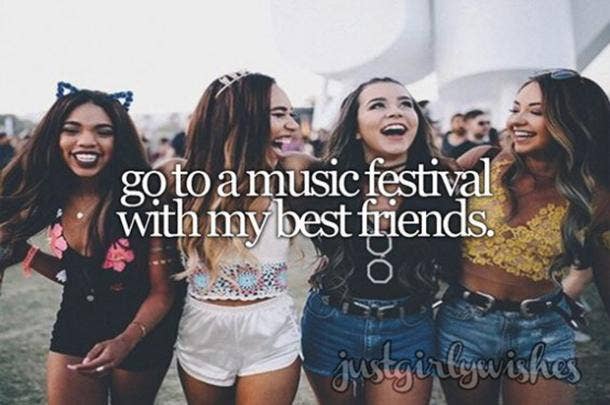 "Go to a music festival with my best friends."
These are the things to live for.
Photo: Instagram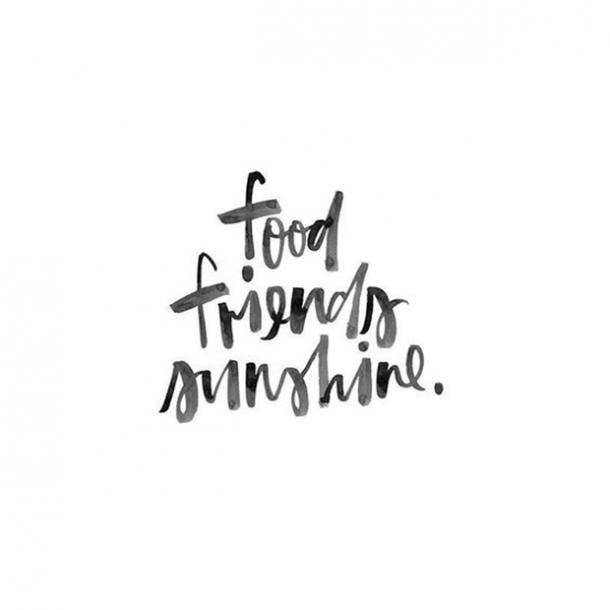 "Food, friends, sunshine."
Everyone who went to college knows the difference.
Photo: Tumblr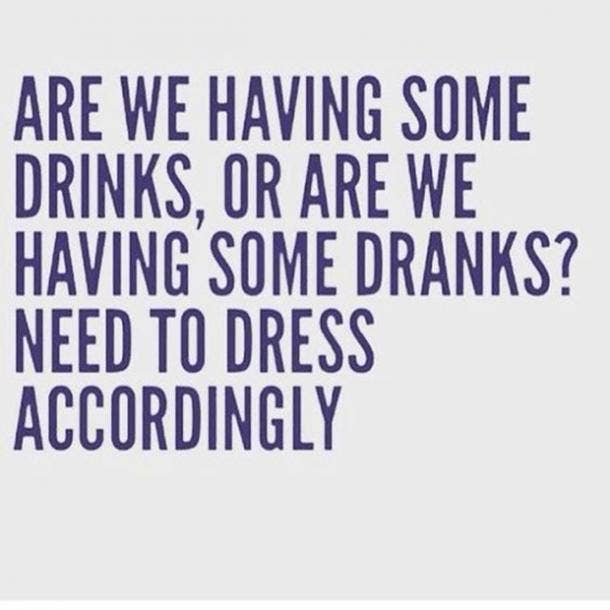 "Are we having some drinks, or are we having some dranks? Need to dress accordingly."
Hopefully they will be stories you'll want to remember...
Photo: Aldoor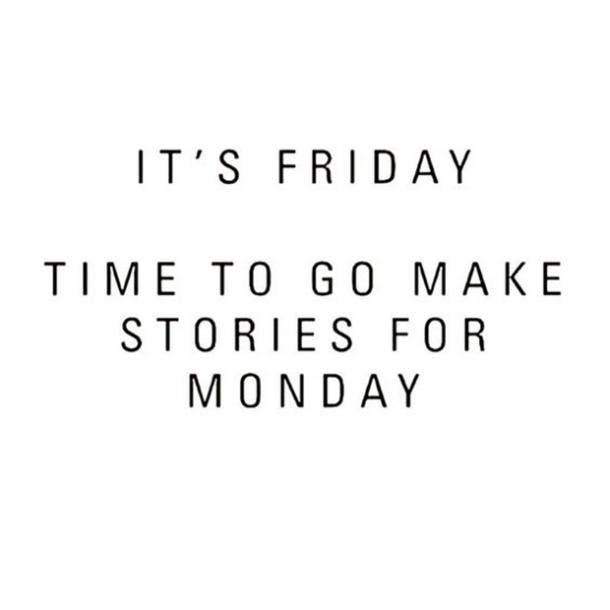 "It's Friday. Time to go make stories for Monday."
Not all adventures need to be planned.
Photo: Adventure In You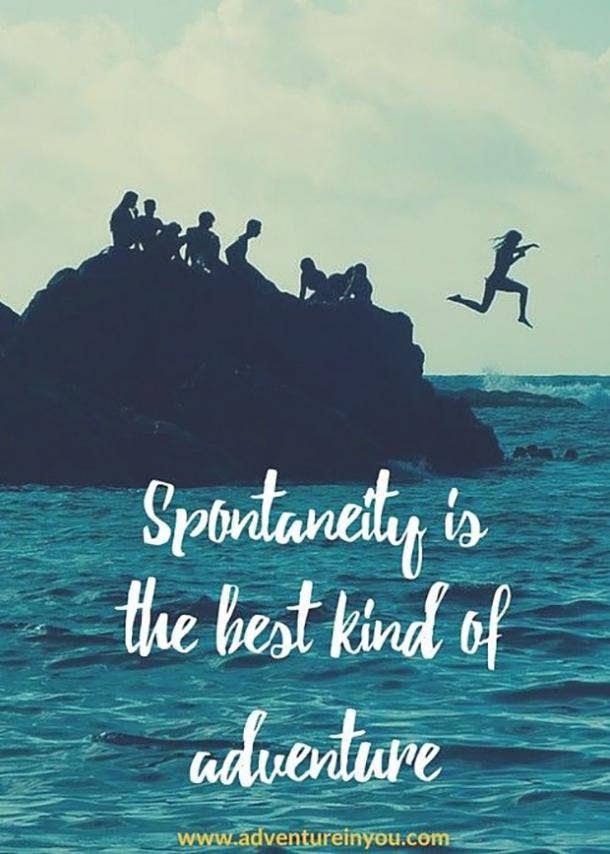 "Spontaneity is the best kind of adventure."
Crazy friends always have the "best" ideas.
Photo: Fab Quote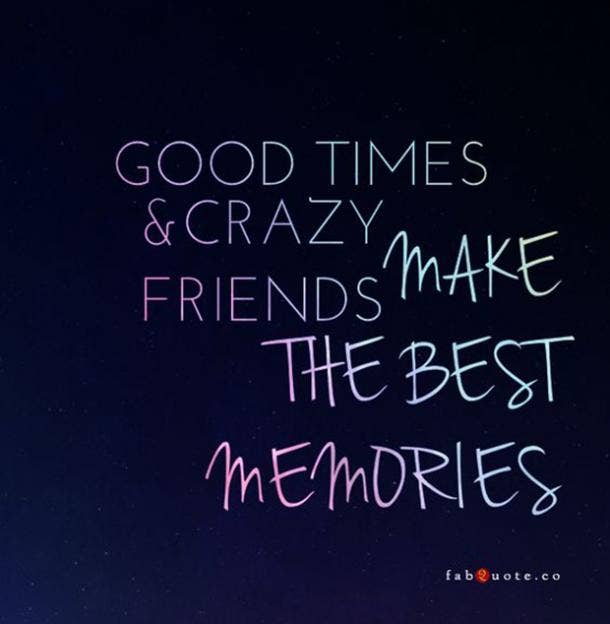 "Good times and crazy friends make the best memories."
Cheers to that!
Photo: Quotes A Gram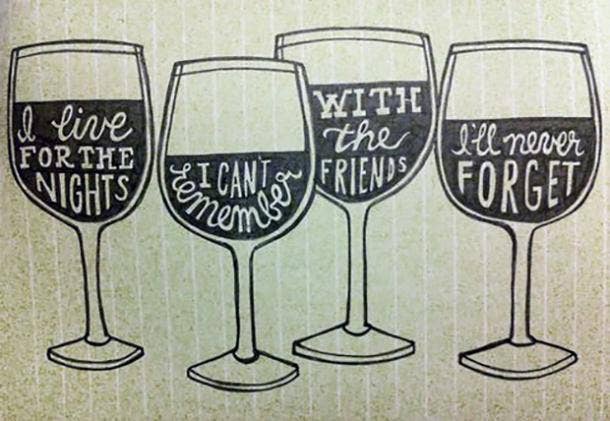 "I live for the nights I can't remember with the friends I'll never forget."
Baby you about to have some fun!
Photo: Etsy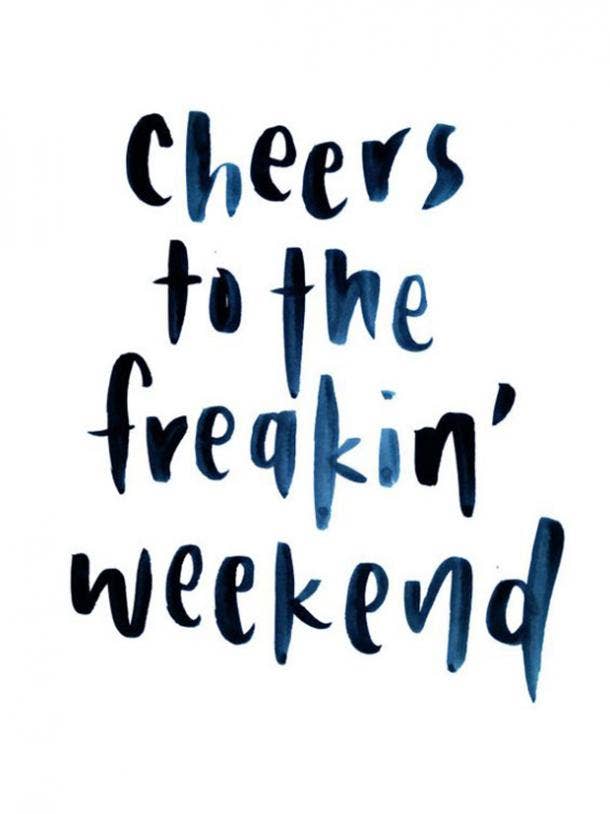 "Cheers to the freakin' weekend."—Rihanna
You will never regret going on an adventure with your friends.
Photo: Liz Marie Blog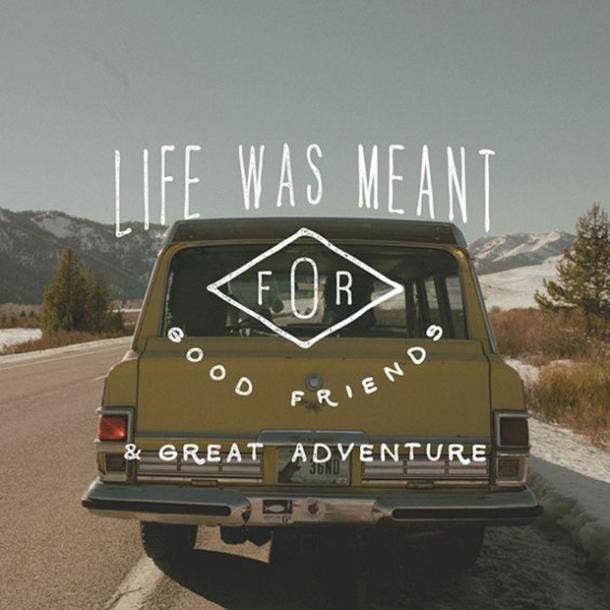 "Life was meant for good friends and great adventures."
Belt out that chorus to the song.
Photo: Blog Lovin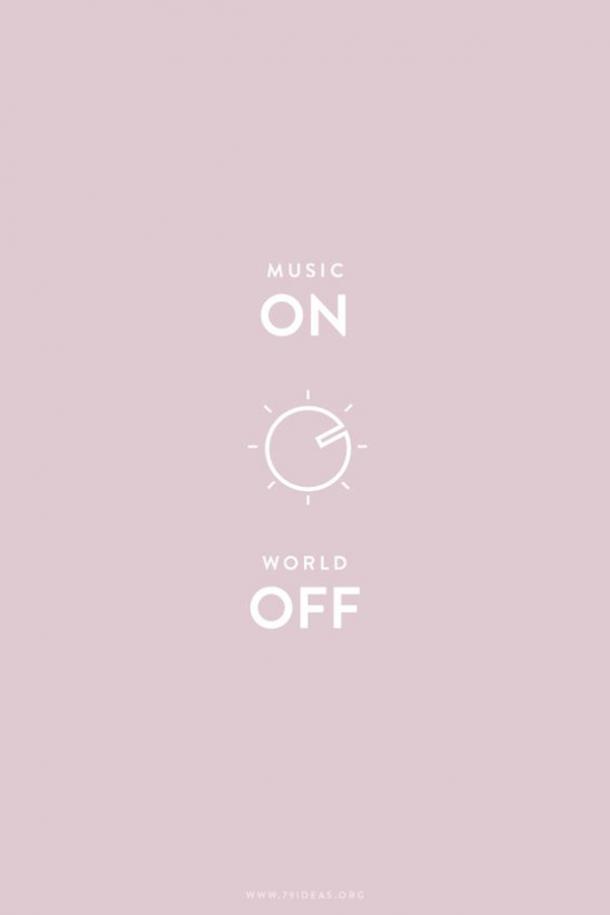 Those things make the best stories to tell.
Photo: The Berry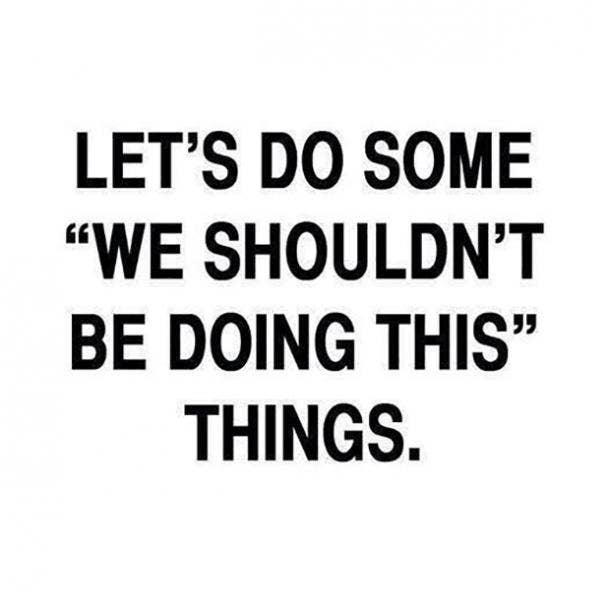 "Let's do some, 'we shouldn't be doing this,' things."
Shout out to my friends and WINE.
Photo: Etsy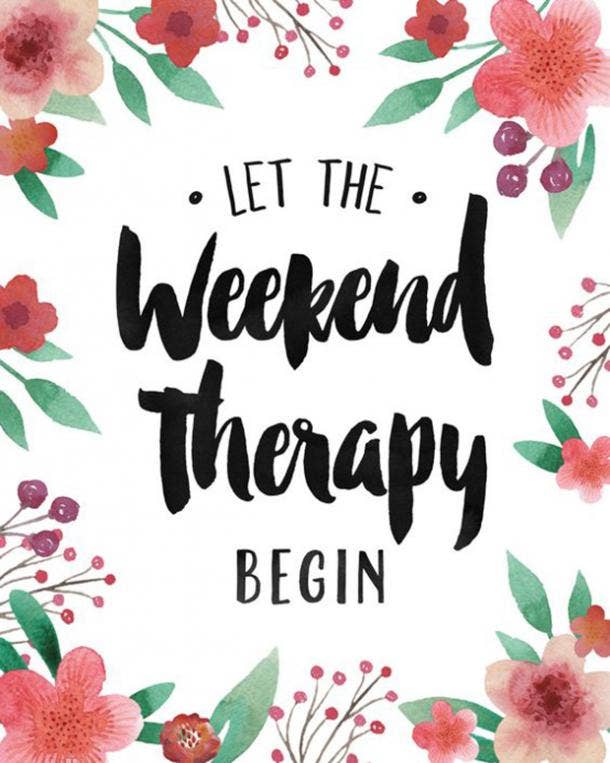 "Let the weekend therapy begin."
Live with no regrets.
Photo: Tumblr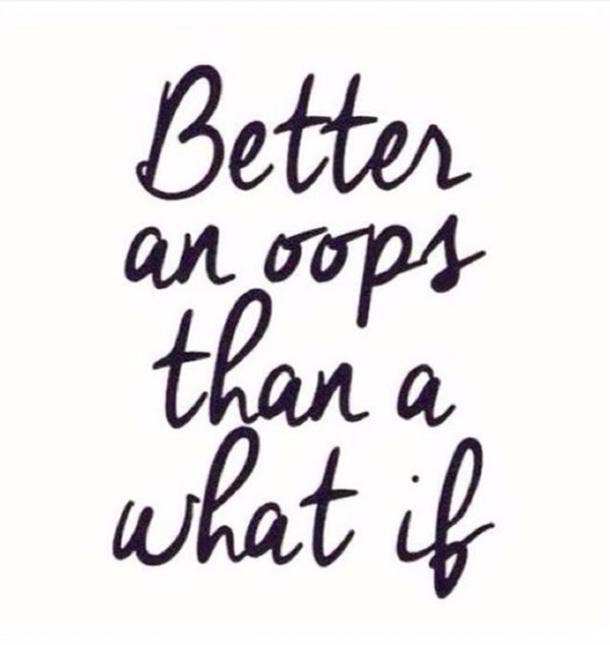 "Better an oops than a what if."
It's ALWAYS time for a new adventure.
Photo: Holiday Feed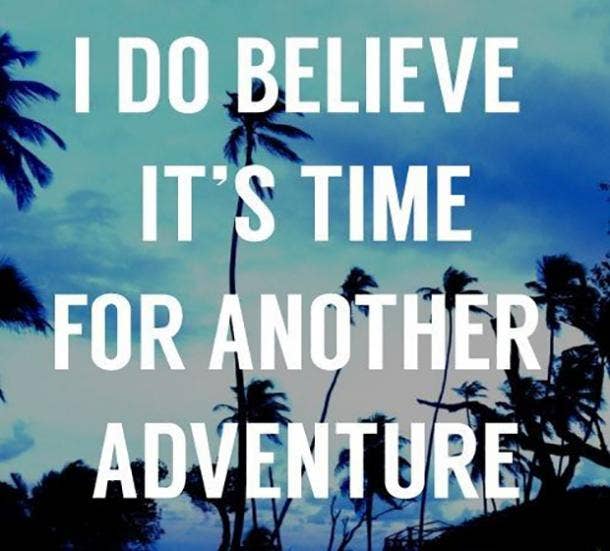 "I do believe it's time for another adventure."
If you haven't done this with your friends, make sure to add it to the list!
Photo: Tumblr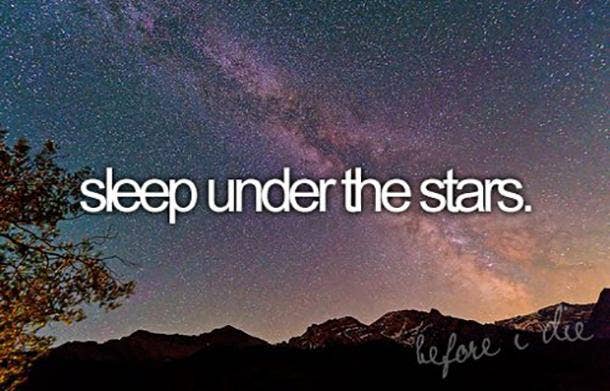 YASS it's the weekend!
Photo: Etsy