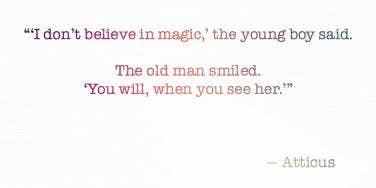 Sometimes 'I love you' sounds so ... boring.
There are few things greater than the love you will experience in your life, so why not make sure that you have all the passion you can muster from those relationships?
Sometimes, saying "I love you" doesn't fully cover the wild torrent of emotions running through your head and heart. Occasionally, it can even seem paltry by comparison.
"I love you" can seem like a phrase that's been beaten into the ground — especially if you and your partner give this ode to one another all the time as a means of expressing your happiness, satisfaction, and perhaps the way your heart soars when you think of them.
But there are greater ways to admit your love for one another rather than just declaring it.
People in love are so lucky to experience that sense of exhilaration; that fiery sensation of falling faster and stronger into the current of devotion and yearning as they discover the depths of fervor by looking into their partner's soul.
Have you ever found yourself trying to come up with Shakespearean sonnets or poetic ways to express the way you find your emotions when you think about someone? Has your mind ever longed to find a way to phrase the feelings going on in your heart at the very sight of your love?
Read: The 23 BEST Donald Trump Memes Online That'll Make You Laugh Bigly!
Has their presence made you feel weak in the knees, longing for a way to tell them with words how you feel inside?
"I love you" may not feel like enough, so here are some quotes about love and passion to help you match the emotions in your heart to the words coming out of your mouth. Shout them from the rooftops or whisper it sweetly in their ear, no matter where you are, or what time of day it is, or what's happening in your life.
Love is beautiful, and you should let these words inspire you to even greater passion.
If you're searching for the best quotes and memes to share with the people you love (or just want to feel inspired yourself) ... look no further! From the sweetest love quotes, inspirational sayings, and hilarious relationship truths, we've got you covered.
1.
"As if you were on fire from within. The moon lives in the lining of your skin." — Pablo Neruda
2.
"I cannot let you burn me up, nor can I resist you. No mere human can stand in a fire and not be consumed." ― A.S. Byatt
3.
"Does she know I feel immobile and fixed, lost in her?" — Anaïs Nin
6.
"I want to be the first thing you touch in the morning and the last thing you taste at night." — Sade Andria Zebala
7.
"A sea of whiskey couldn't intoxicate me as much as a drop of you." — J.S. Parker
8.
"'I don't believe in magic,' the young boy said.
The old man smiled. 'You will, when you see her.'" — Atticus
9.
"He's more myself than I am. Whatever our souls are made of, his and mine are the same." — Emily Bronte
10.
"Love her as if there's someone working 24 hours to take her from you." — Unknown
11.
"Chemistry is you touching my mind and it setting my body on fire." — Unknown
12.
"Inhaling your breath into my body, taking you into my soul, all this, through a kiss." — Unknown
14.
"To want is to desire the taste of another's soul." — Unknown
15.
"If you were to measure the fire of our love, it would put hell to shame." — Unknown
Previous
Next
BEGIN