These shockingly short celeb marriages didn't go the distance. How come?!
Marriage is tough. It's arguably tougher to navigate the ups and downs of the institution when you are a celeb dealing with the constant glare of paparazzi flashbulbs, with the media monitoring every move from the mundane Starbucks run to the late night at da club.
Some committments last a long time and peter out — think Idina Menzel and Taye Diggs, who recently split — while others see the flame extinguished before they get anywhere near the first anniversary milemarker.
And in many cases, the wedding celebration lasted as long as the actual union!
These celebs could've benefitted from the Marriage Boot Camp Reality Stars treatment, premiering May 30 at 9pm on WEtv. Maybe then they could've all made it through the first year!
See which celeb marriage lasted just over two days, which famously ran out of steam after 72 days, and which fell victim to cheating after just two weeks.
Britney Spears + Jason Alexander: Hours

Vegas, baby! It's the scene of this marital crime, which was a big "Oops" for Brit Brit. She wed her high school friend Jason Alexander in January 2004. The marriage was annulled 55 hours later, with her team saying the pop tart "lacked understanding of her actions." Wait, what? She must have been buzzed to not understand that whole "I do" thing.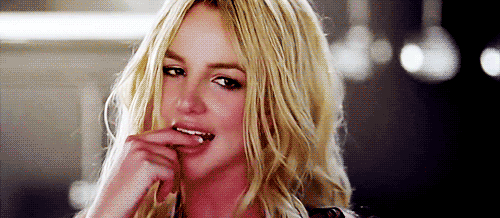 Carmen Electra + Dennis Rodman: Days

Here's another set of Vegas nuptials that lasted a week, plus two days! In 1998, actress Carmen Electra and flamboyant baller Dennis Rodman swapped vows, and he later said they were of unsound mind. The chapel manager labeled the demeanor between the duo as not "huggy huggy." Well, yeah. She chalked it up to being caught up in a moment. Ah, so that's what it was.

Cher + Greg Allman: Days

Okay, so we're cheating a bit here. Diva Cher filed to end the marriage to rocker Gregg Allman just 9 days after their 1975 nuptials, which took place almost immediately after she divorced Sonny Bono. Cher claimed Allman's addiction issues were the reason she filed, but they actually stayed married until 1979. Still, she had some maaaaaj second thoughts right away, so we've included the union here.

Ali Landry + Mario Lopez: Weeks

Landry and Lopez married on April 24, 2004 and by May 8, the union was annulled. They dated for years and he cheated for years, including at the bachelor party. So, yeah, he was never faithful.

Kim Kardashian + Kris Humphries: Days

Ah, the most famous of the short celeb marriages. Kim and Kris wed in a lavish ceremony in August 2011, chronicled on her reality show and the cover of PEOPLE. By October, they were dunzo. Rumors dogged the union, saying that it was a PR stunt for the Kardashian family and that other suitors were courted so that Kim could have a fairytale wedding, which equals "RATINGS BONANZA!" We can only really chalk it up to the fact that something isn't right when there are that many cameras around and dollars being offered.
Jennifer Esposito + Bradley Cooper: Months

She starred in Crash. At the time, he was a relative unknown. Esposito and Cooper married in late 2006 and split just four months later. Years later, he admitted that they both realized things were off and not right and took action to correct it -- so they divorced.
Lisa Marie Presley + Nicolas Cage: Days

When your husband is obsessed with your late father, even when dad is The King, there are bound to be issues. Lisa Marie and Nic Cage wed in 2002, having met at a birthday party. Several months later, they split.

Pam Anderson + Kid Rock: Days

The voluptuous actress and the rocker were on-off, on-off for years. They wed on a boat in July 2006, and she partied in a bikini showing off her best assets. About four months later, the party was over. They were a whacky couple, but their on-off history was an indicator that things probably would not last even with a legally binding contract. Oh, and she also had a miscarriage in November of that year, leading to some speculation that they married because she was preggers.
Renee Zellweger + Kenny Chesney: Months

The actress and country star wed in 2005 but it did not last. She filed, citing fraud, but quickly explained that it was legal language, not an indication of her hubby's character. He also said that in order to get the annulment approved, it was easiest to go the "fraud" route. She later indicated they didn't want the same things out of life and that he was not happy when she once invited friends to stay at their home. He eventually said that he panicked during the marriage and that's why it went kaput.


Katy Perry + Russell Brand: Months

Perry and Brand swapped vows in a ceremony in India in late 2011. By late 2012, he sent her a text, ending the marriage. The lead up to their split was captured in her film Katy Perry: Part of Me. The persistent lore on this marriage is that she was career-driven and not ready to have kids, while he wanted spawns.

Sponsored by WeTV's Marriage Boot Camp: Reality Stars