Lady Gaga turns 28 today and we're celebrating with some trivia.
It's Lady Gaga's 28th birthday. The singer and style icon is an inspiration to her Little Monsters contingent and to daring fashionistas everywhere. In honor of the big 2-8, we're revealing 12 things you didn't know about the woman who calls herself "Mother Monster," whose heel height can only be described as "anklesnapper" and who only does certain things to the left side of her body. So go ahead, brush up on your Gaga trivia.
She only tattoos the left side of her body since her dad Joe Germanotta is anti-ink. Gaga also got a tattoo from celeb tattooist Kat Von D in Los Angeles when she was still a struggling wannabe!

The "Joanne" in her given name, which is Stefani Joanne Angelina Germanotta, is in honor of her late Aunt Joanne, who died of lupus before Gaga was even born (this way); it's also the name of her dad's Italian restaurant in NYC. Joanne was the sister of Papa G, who Gaga loves so much that she recently wore a shirt with his face on it.
Gaga was named the CFDA Fashion Icon of the Year in 2011, wearing a teal, bobbed wig and speaking about the link between fashion and fantasy in her speech. The annual honor celebrates fashion risk takers and ambassadors, which Gaga most certainly is/was. Also, her little sister Natali is a budding designer, so that style influencer thing runs in the DNA of la famiglia Germanotta.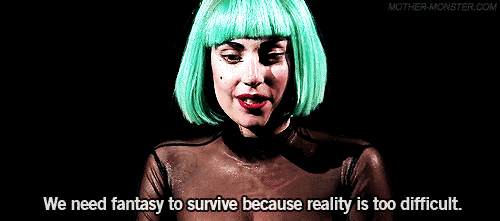 The "cool Nebraska guy" she refers to in the 'You & I' song lyrics is her ex, Luc Carl. The twist? She eventually ended up dating her co-star in the video -- actor Taylor Kinney, late of 'Vampire Diaries' and currently scorching up screens in 'Chicago Fire.' Those two are still loved up.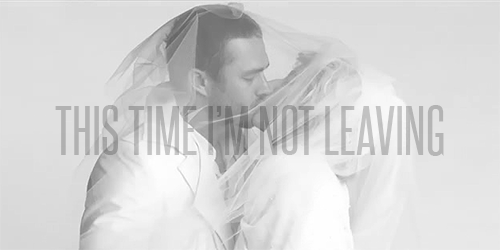 As a teenager in 2001, Gaga appeared as a friend of A.J. in "The Telltale Moozadell" episode of the third season of The Sopranos . She also appeared on that MTV show Boiling Point in 2005, which tested people's limits. She showed off her Italian girl sass when a waitress dared to mess with her salad. The singer later appeared as herself on The Simpsons in 2012, where she could be seen crying diamonds.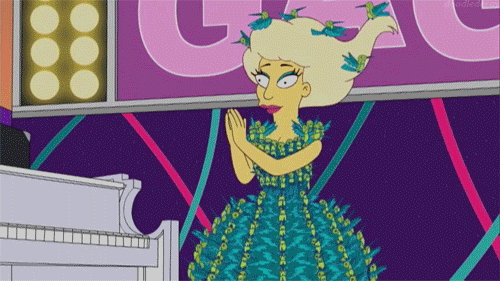 This pop diva doesn't care what Madonna thinks of her, telling Howard Stern late last year that she thinks her general lack of giving a crap is why Her Madgesty criticizes her in the press. Gaga also reportedly turned down Madge's olive branch offer to perform with her at Yankee Stadium. Perhaps Gaga thought that would be, um, reductive.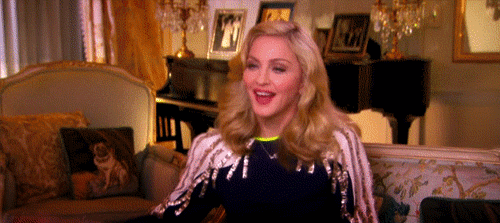 Gaga has a super cute pooch named Fozzi who often travels the world with her. He is an apricot poodle/maltese and rocks amazing curls.
She is a closet headbanger. Gaga loves heavy metal and classic rock, from Iron Maiden to Bruce Springsteen. She even hung out with Maiden drummer Nicko McBrain and posed with him in this faboosh pic from 2011. While raising hell at this year's SXSW, Gaga attended death metal shows and admitted to Jimmy Kimmel that the genre is her favorite. Paws up and horns up!
Gaga is a southpaw aka left-handed.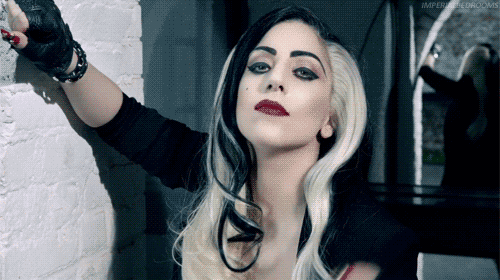 A consummate performer with respect for props and presentation, Gaga purchased 55 Michael Jackson memorabilia items and stage clothes at auction in 2012. She dropped hundreds of thousands on the pieces. She is keeping them safe, sound and stored so that she can eventually put them in a museum, the proceeds of which will benefit charity. It saddened her to think his precious stage clothes, which bonded him with fans, would not be well-cared for, so she spent the cash and took up the responsibility herself.
Her friend Tony Bennett, the octogenarian jazz crooner, sketched Gaga while naked for a 2011 Vanity Fair cover. They eventually auctioned off the image for charity. Whoa! Wait. What? Was this some sort of Jack and Rose moment in a May-December romance? No way! They are just friends and collaborators, having done 'The Lady Is a Tramp' together.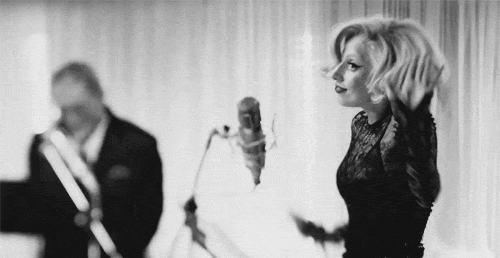 President Obama admitted he was intimidated by Gaga, due to her "16-inch heels" and joking she was eight feet tall. She lobbied to meet with the Leader of the Free World so they could discuss the bullying epidemic that she is so passionate about eradicating. She also voted for Obama during his second campaign. BTW, those heels are from the aforementioned 'You & I' video. How she hasn't snapped her ankles yet is beyond us! The girl has cat-like balance.