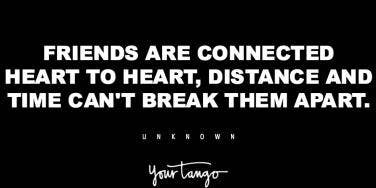 Who's got your back?
Friendships make up some of the most treasured relationships in our lives. We share a lot with our closest friends, whether it's in the form of secrets, mutual interests, laughs, or lifelong memories.
There's no greater feeling than having a unique and unbreakable bond with the person you trust the most; where you feel free to be yourself and can speak openly about anything.
Being comfortable enough to have a heart to heart without fear of judgment or criticism can be incredibly scary, but having a friend who listens and can lift your mood without even trying makes it that much easier.
Let's not forget that they're also a whole lot of fun to be around (which is why you love them, DUH!).
Whether she's the Monica to your Rachel, or he's the Joey to your Chandler, knowing that your confidant just gets you is a testament to your mutual understanding toward one another.

From laughing over nothing to creating their own entertainment, true friends understand you and join in on your special brand of crazy, and these charming and genuine friendship quotes perfectly describe just how much you love and care about them.
If you're searching for the best quotes and memes to share with the people you love (or just want to feel inspired yourself) ... look no further! From the sweetest love quotes, inspirational sayings, and hilarious relationship truths, we've got you covered.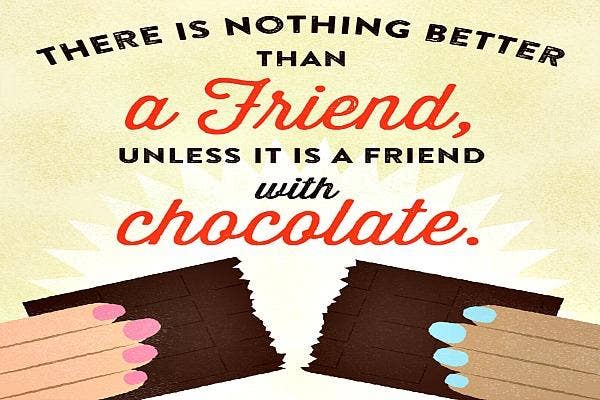 Photo: weheartit
Friends are wonderful!
There is nothing better than a friend, unless it is a friend with chocolate.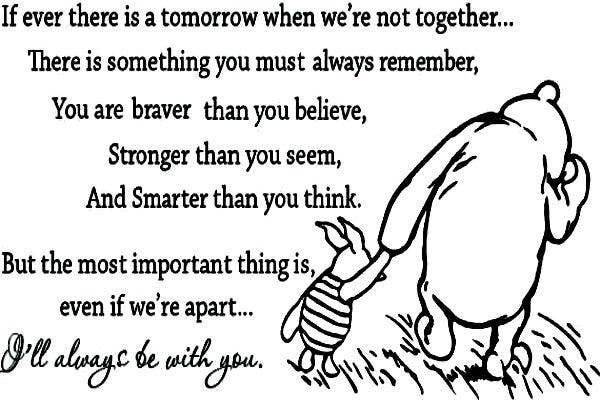 Photo: weheartit
Do you have a friend like this?
If ever there is a tomorrow when we're not together... There is something you must always remember. You are braver than you believe, stronger than you seem, and smarter than you think. But the most important thing is, even if we're apart... I'll always be with you.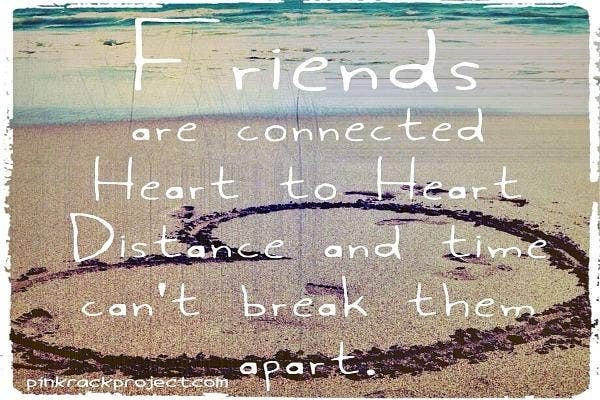 Photo: pinrackproject
You're connected!
Friends are connected heart-to-heart. Distance and time can't break them apart.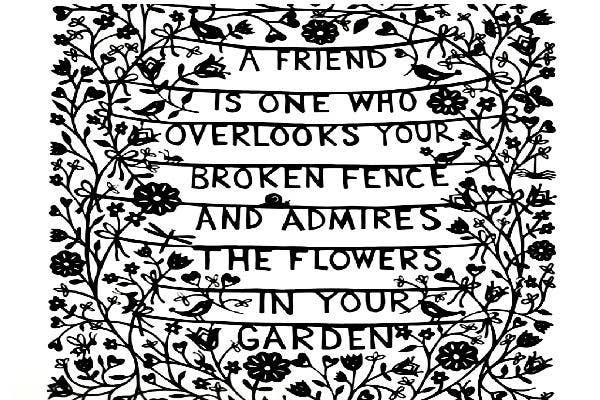 Photo: tumblr
Friendship is amazing.
A friend is one who overlooks your broken fence and admires the flowers in your garden.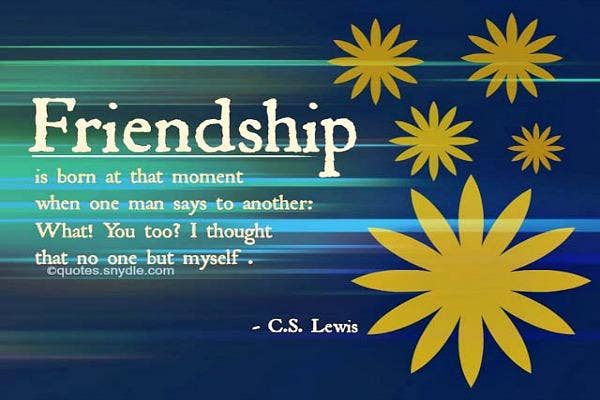 Photo: picphotos
Moments with friends are important.
Friendship is born at that moment when one man says to another: What you too? I thought that no one but myself.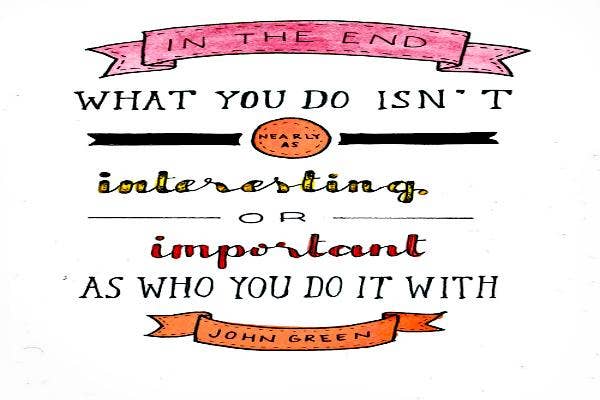 Photo: tumblr
Who you're with matters!
In the end what you do isn't nearly as interesting or important as who you do it with.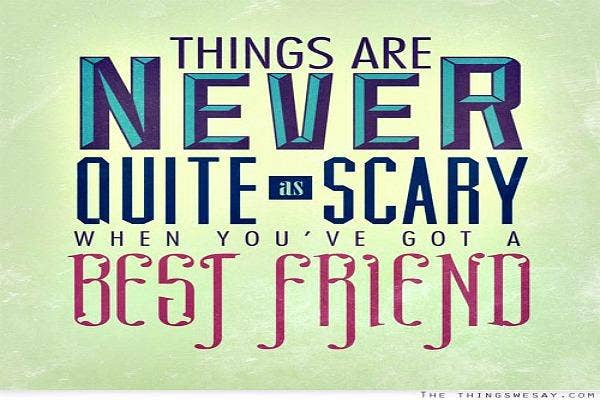 Photo: thethingswesay
Friends make everything better!
Things are never quite as scary when you've got a best friend.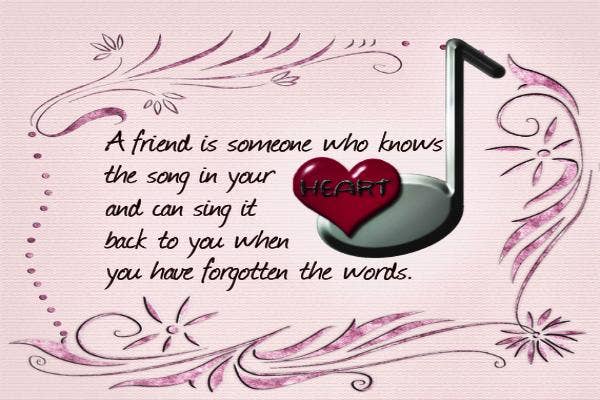 Photo: quotespoem
Besties always have your back.
A friend is someone who knows the song in your heart and can sing it back to you when you have forgotten the words.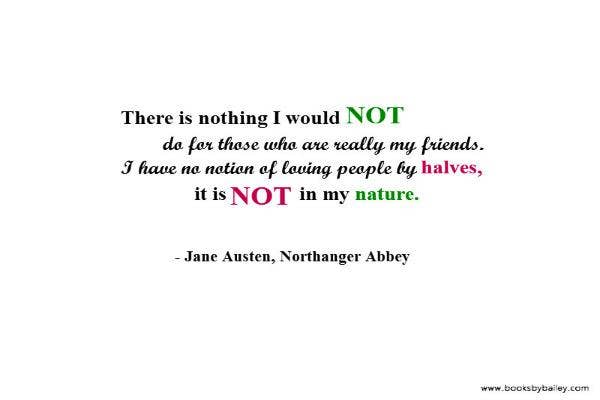 Photo: booksbybailey
There's nothing friends won't do for each other.
There is nothing I would NOT do for those who are really my friends. I have no notion of loving people by halves, it is not in my nature. — Jane Austen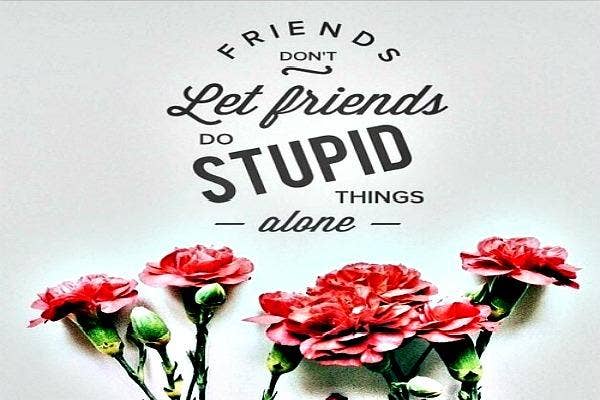 Photo: weheartit
They'll never let you do it alone.
Friends don't let friends do stupid things alone.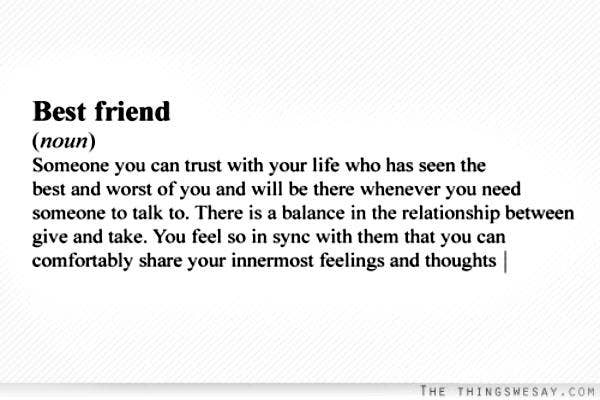 Photo: thethingswesay
How do you define a friend?
Best friend:
Someone you can trust with your life who has seen the best and worst of you and will be there whenever you need someone to talk to. There is a balance in the relationship between give and take. You feel so in sync with them that you can comfortably share your innermost feelings and thoughts.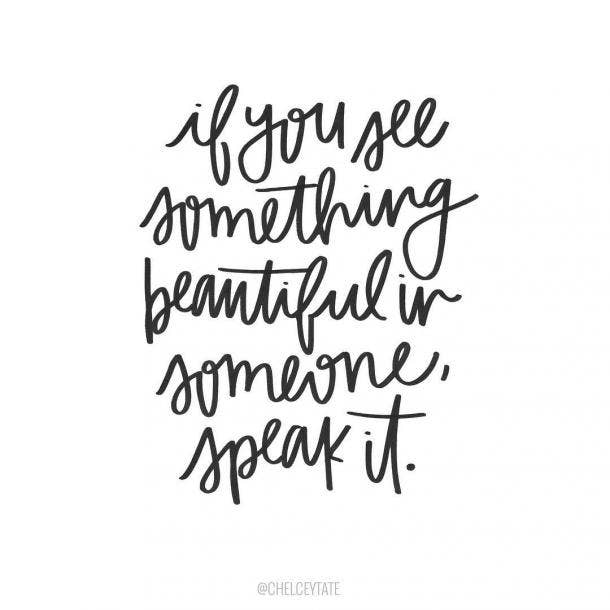 Photo: Pinterest
I see something beautiful in my best friend.
If you see something beautiful in someone, speak it.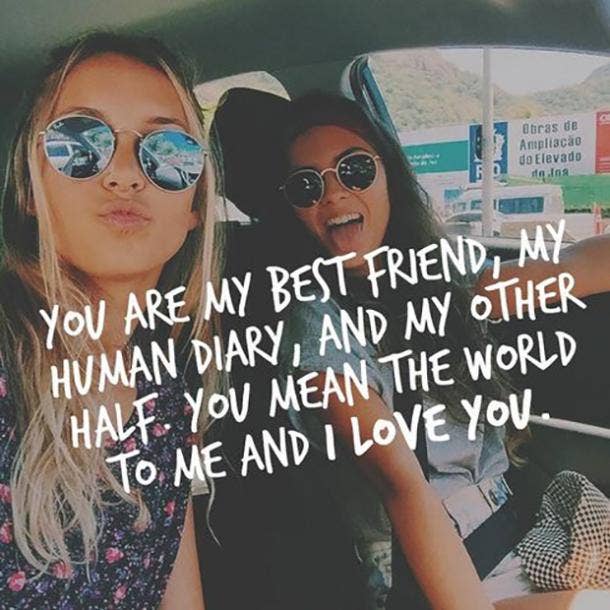 Photo: Pinterest
Just wanted to say...
You are my best friend, my human diary, and my other half. You mean the world to me and I love you.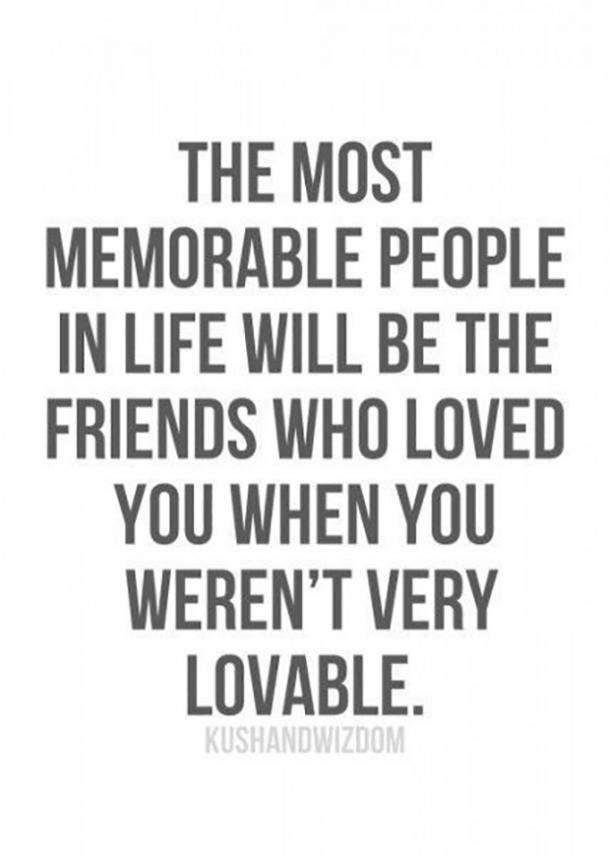 Photo: Pinterest
We can't be perfect all the time.
The most memorable people in life will be the friends who loved you when you weren't very lovable.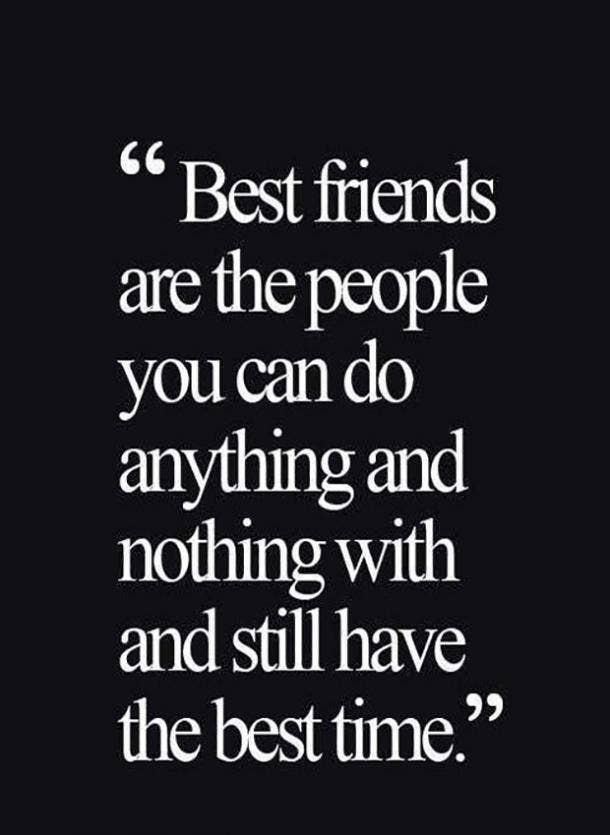 Photo: Pinterest
Come be boring with me.
Best friends are the people you can do anything and nothing with and still have the best time.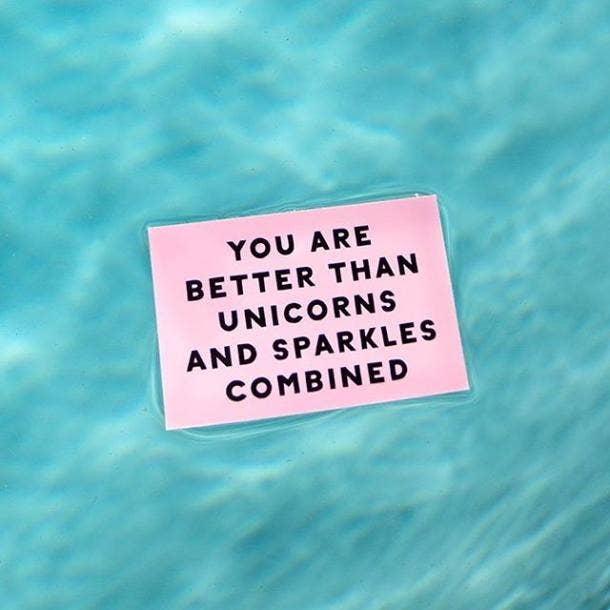 Photo: Pinterest
The best thing that ever happened to me.
You are better than unicorns and sparkles combined.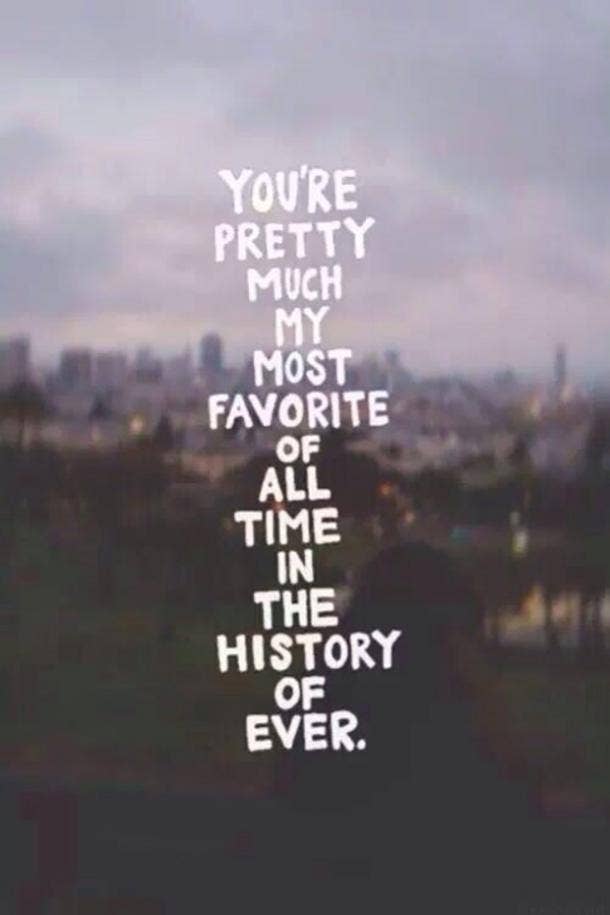 Photo: Pinterest
Like EVER.
You're pretty much my most favorite of all time in the history of ever.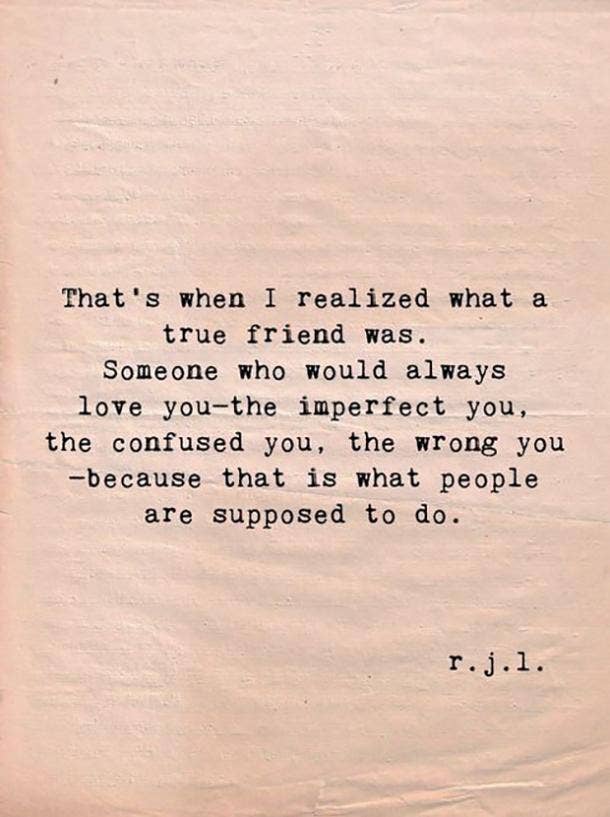 Photo: Pinterest
What true friends REALLY are.
That's when I realized what a true friend was. Someone who would always love you - the imperfect you, the confused you, the wrong you - because that is what people are supposed to do. — r.j.l.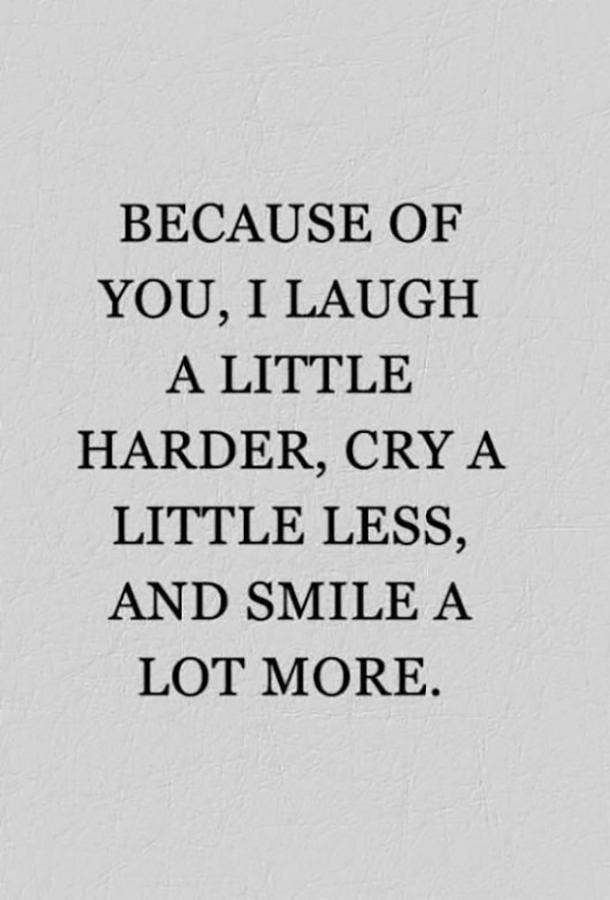 Photo: Pinterest
Thanks <3
Because of you, I laugh a little harder, cry a little less, and smile a lot more.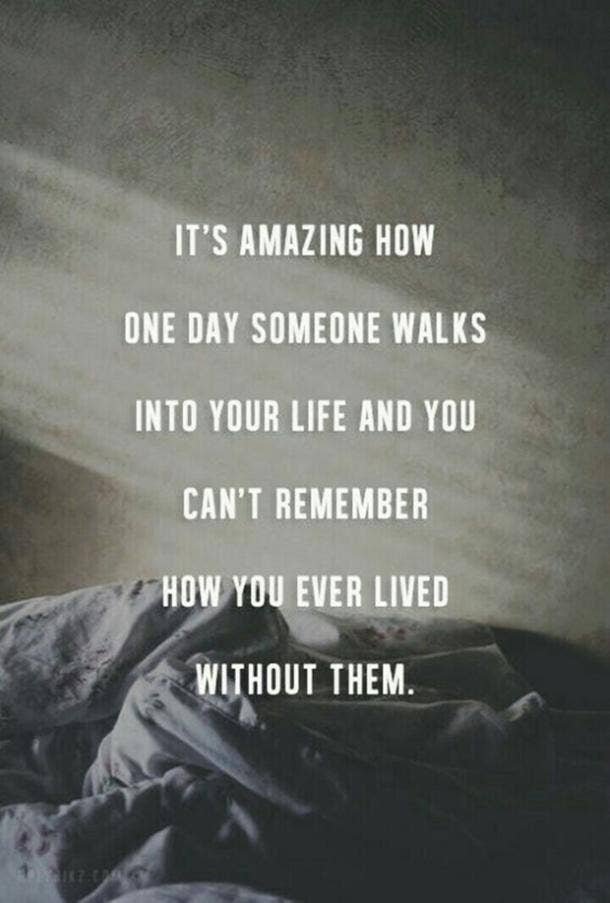 Photo: Pinterest
Best friends FOREVER.
It's amazing how one day someone walks into your life and you can't remember how you ever lived without them.
Previous
Next
BEGIN