The stars know what makes you smitten.
Does your guy do something that normally wouldn't be considered overtly sexy but turns you on anyway, even if you aren't having sex? The human libido is a complicated and often, what turns you on might come as a surprise; something that is in no way sexual can completely excite you.
How could the littlest thing like picking up your prescription or brushing the hair out of your eyes get you ready for a little sexy time? He might not even be aware of the effect he has on you, and sometimes it's his being unaware that makes him even more appealing.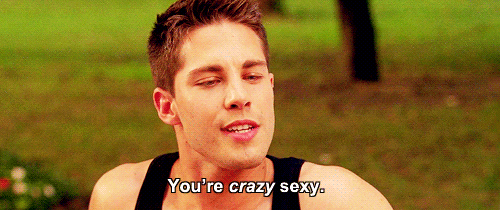 Wordpress
It's a fine line to tread because if he's just doing something because it turned his last girlfriend on, it may come off as forced and foolish when he does it for you. The little things he does that give you a lady boner should be unselfconscious and spontaneous because if it's too planned, it doesn't work.
Everybody has something attractive about them, but the things that you might find appealing about a man, another person may not like. For some people, there's nothing more erotic than feet, and for others, there's nothing less sexy than someone's hairy toes.
When we're attracted to someone, especially certain qualities they have, it's difficult to know where they originated. Did a previous partner have it or did you see it once and have an instant reaction?
Men are known for being visually stimulated but that doesn't mean that women aren't as well. There are characteristics that catch our eye as well as certain actions that someone can take. When a guy not only brings you coffee but coffee exactly the way you like it, that's a turn on.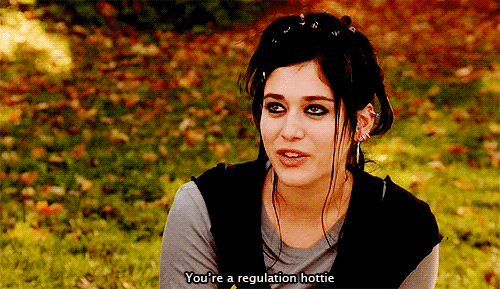 Pinterest
Some things that get us going are huge gestures like expensive gifts and others are small like the way he looks in jeans. There's nothing wrong with having an appreciation for someone and having a sexual reaction to something about them or something they do.
But here's what turns you on, even though it's something non-sexual, based on your zodiac sign.
ARIES (March 21 - April 19)
You're extremely competitive and you like to win, but you can't help but be a little turned on when he doesn't hold back when you're competing against each other. You want him to give it his all and while you'd prefer it if you won, you find him almost irresistible when he wins.
Naturally, you being an Aries, you quickly suggest a rematch or a different competition where you're almost guaranteed a win. Losing isn't the turn on, but going up against a fierce competitor is.
Read: The 13 Brutal Truths About Loving An Aries, As Written By One
TAURUS (April 20 - May 20)
GEMINI (May 21 - June 20)
CANCER (June 21 - July 22)
LEO (July 23 - August 22)
VIRGO (August 23 - September 22)
Virgo, you get turned on when he does things for you. It's not that you're not capable yourself of fixing a broken lamp or taking your car in to get the wheels rotated, it's that he knows and cares about you enough to take care of the annoying things that aren't your first priority. He's demonstrating his level of commitment to you and it's very appealing.
Read: 7 Brutal Truths About Loving A Virgo (As Written By A Virgo)
LIBRA (September 23 - October 22)
SCORPIO (October 23 - November 21)
SAGITTARIUS (November 22 - December 21)
CAPRICORN (December 22 - January 19)
AQUARIUS (January 20 - February 18)
PISCES (February 19 - March 20)