Look at your heartbreak as a step closer to "the one."
Relationships end for a host of different reasons. We tend to have trouble wrapping our minds around why our hearts keep getting broken. Is it me? Is it them?
Why people break your heart is not often clear. All we know that is that somebody doesn't want to be with us anymore. Is it me? Is there something wrong with me? Do I need to change in order to be more likable? More loveable?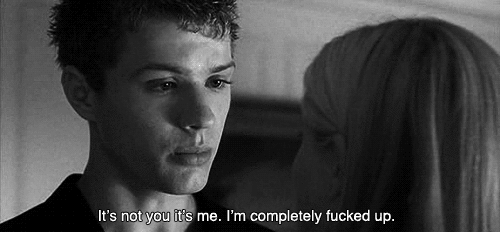 CollegeTimes
Or is it them? Maybe they have trouble trusting others. Maybe they don't believe in love. Maybe they're looking for something specific, but that something is not you.
It's hard to know for sure. Sometimes, the reasons don't even make sense. You thought you were getting along quite well and even started imagining a future with them. As it turns out, they don't quite feel the same way, nor do they see the future that you see.
But your zodiac sign can certainly point you in the direction of figuring out why it is that your heart keeps getting broken time and time again.
Zodiac signs can show us our most dominant personality, as well as our flaws and weaknesses. There's nothing wrong with being flawed or having a weakness; sometimes, our potential partners can look past them. But other times, they can't; thus, it leads to them breaking your heart.
Maybe they don't mean to break your heart. Giving you heartache could be the last thing they wanted. But they want their happiness too. Wouldn't you want that for yourself?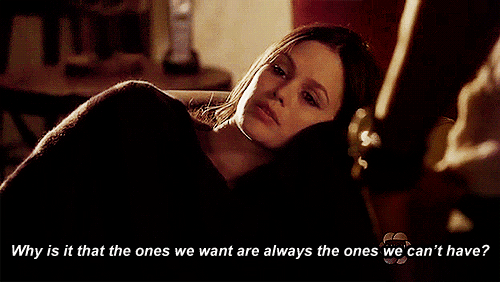 Giphy
Look at your heartbreak as a step closer to "the one." It may not have been the person who broke your heart, but "the one" will certainly not break yours.
It's an unfortunate truth, but some people, no matter how good they look together, are just incompatible in more ways than one. Find out what it is that makes them break your heart.
ARIES (March 21 – April 19)
TAURUS (April 20 – May 20)
GEMINI (May 21 – June 20)
CANCER (June 21 – July 22)
LEO (July 23 – August 22)
Leo is the sign that won't cheat on you, and in a lot of ways that's the best thing to have in a monogamous partner, but you also tend to be egotistical and vain. Those aren't particularly ideal tendencies. You argue points to fiercely and you try too hard to win. You might feel good about yourself in doing so, but it's really irritating to the people around you.
VIRGO (August 23 – September 22)
Virgo is the least trusting of the signs. You're the partner most likely to snoop around in underwear drawers and check on your partner's browser history. Any level of doubt and jealousy in a relationship will absolutely kill it before you know it. You need to trust your partner, even if mistrust is in your nature. You have more than one nature. Don't appeal to your basal instincts.
Read: 7 Brutal Truths About Loving A Virgo (As Written By A Virgo)
LIBRA (September 23 – October 22)
Libras are the most hopeful of the signs and this can definitely be a problem in a relationship. You tend to take on partners that aren't really right for you and try to change them into the person you need for them to be. This is a disaster waiting to happen. They will not stand for it. You need to learn to take it or leave it when it comes to your love life.
Read: 11 Brutal Truths About Loving A Libra, As Written By One
SCORPIO (October 23 – November 21)
SAGITTARIUS (November 22 – December 21)
CAPRICORN (December 22 – January 19)
AQUARIUS (January 20 – February 18)
PISCES (February 19 – March 20)