No one knows more about KILLING the Instagram game or SLAYING her ex-boyfriend on social media than actress and singer Selena Gomez. She is a woman of many talents and she certainly has a lot to be proud of.
Born and raised in Grand Prairie, Texas, Gomez acting started early on. When she was 10, she landed a spot on Barney and Friends, quickly paving her way to the top (Disney ... duh), starring as the leading role in their wildly successful show, Wizards of Waverly Place.
You can still catch her on the television or the big screen from time to time, but these days, this Texan is better known for dominating the music charts with her super catchy pop songs, dating fellow A-list celebrities and being an OG member in Taylor Swift's squad.
This girl definitely knows how to command the attention of millions.
It's easy to see her as some superhuman who leads a glamorous life and is perfect all the time (have you seen her Instgram?), but Gomez recently reminded us that she is human just like the rest of us. And no human is without struggles.
Just last week Selena Gomez let her fans and the rest of the world know that she would take some time off to deal with her depression and anxiety.
"As many of you know, around a year ago I revealed that I have lupus, an illness that can affect people in different ways," she said in a statement sent to USA TODAY. "I've discovered that anxiety, panic attacks and depression can be side effects of lupus, which can present their own challenges."
I don't think I am alone when I say THANK YOU Selena for reminding us just how important our mental health — and truly loving and caring for yourself and your body— really is. You ... are a goddess. Take all the time you need girl!
In the meantime, while you're missing her sweet tunes, here are 9 Selena Gomez quotes to remind you to make sure you always take care of yourself.
If you're searching for the best quotes and memes to share with the people you love (or just want to feel inspired yourself) ... look no further! From the sweetest love quotes, inspirational sayings, and hilarious friendship truths, we've got you covered.
On how to be happy.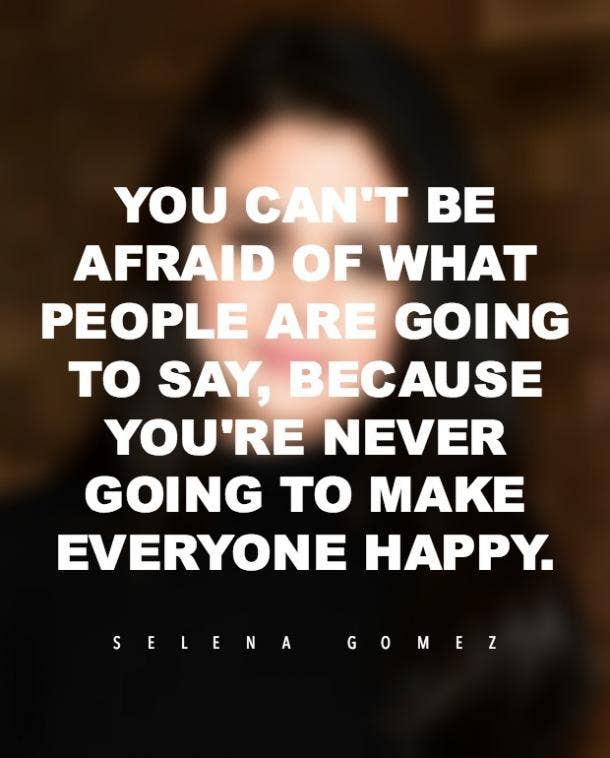 "You can't be afraid of what people are going to say, because you're never going to make everyone happy."—Selena Gomez
On what success is.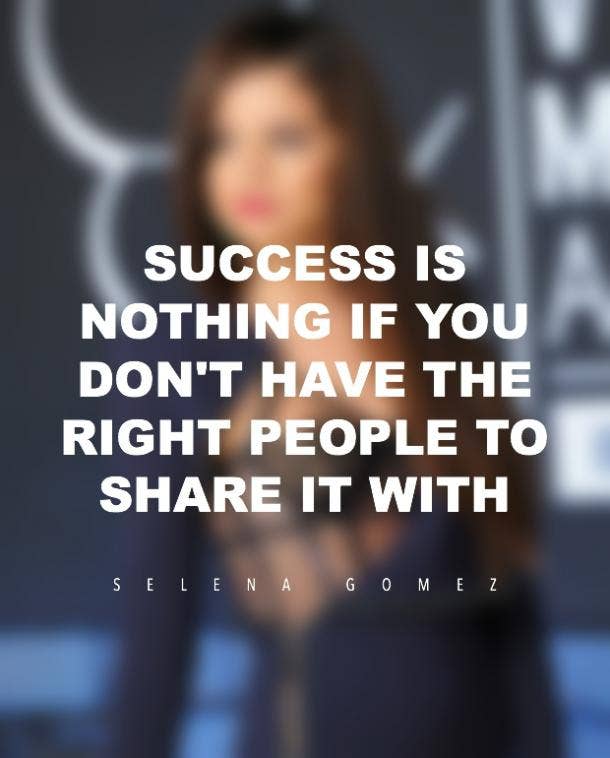 "Success is nothing if you don't have the right people to share it with; you're just gonna end up lonely."—Selena Gomez
On why moments of weakness are OK.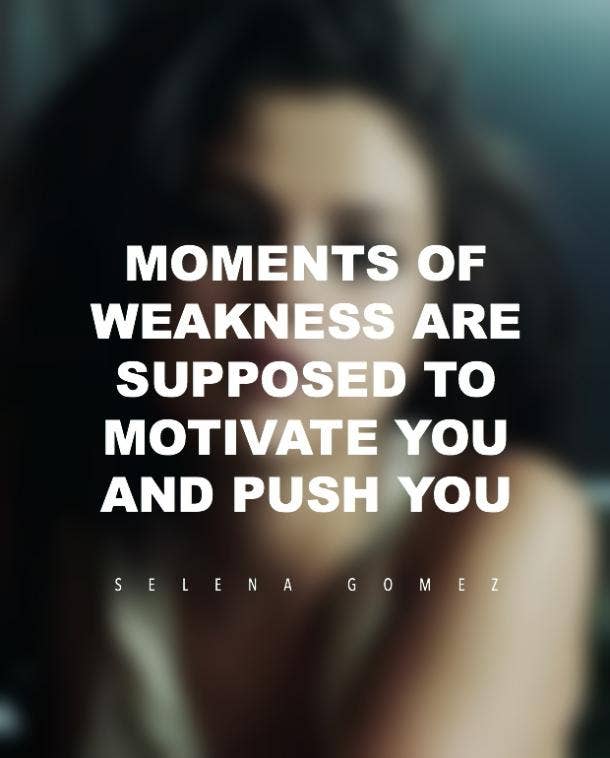 "Sometimes you'll have moments where you'll feel weak. They're supposed to encourage you, they're supposed to motivate you and push you."—Selena Gomez
On girl power.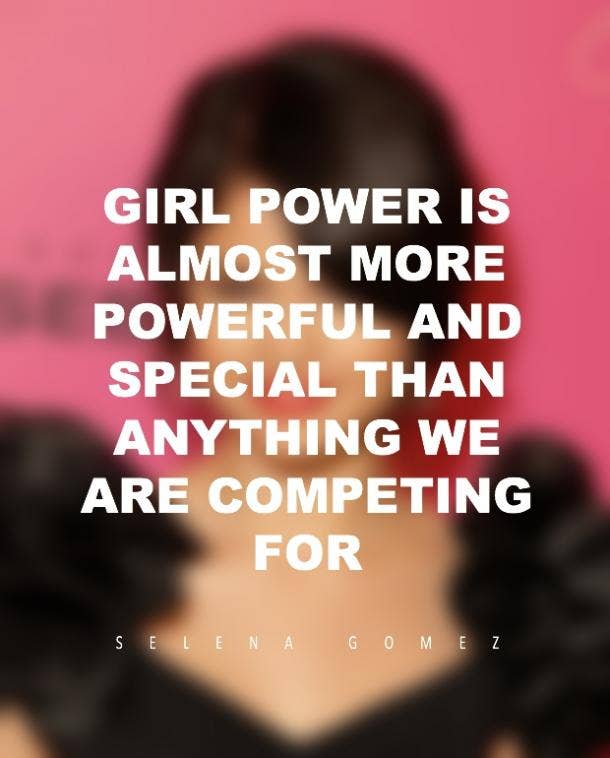 "Girl power is almost more powerful and more special than anything we are competing for."—Selena Gomez
On never giving up.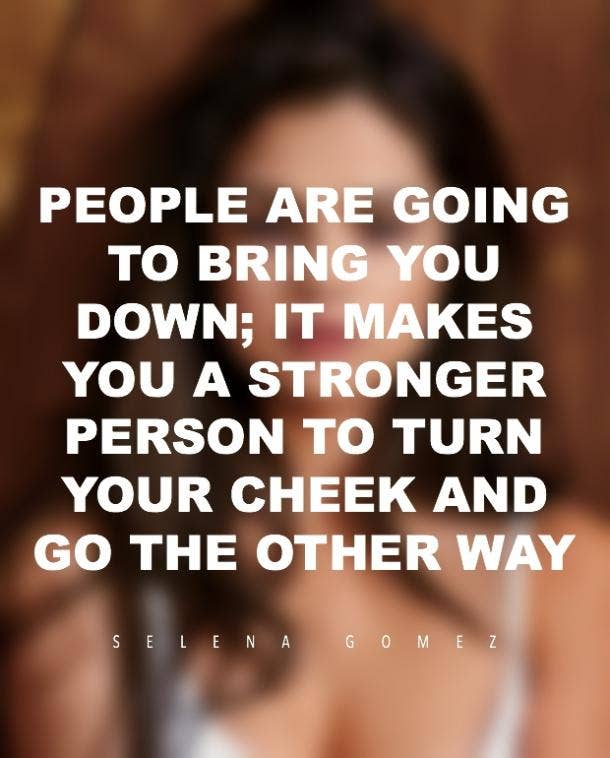 "People are going to bring you down because of your drive, but, ultimately, it makes you a stronger person to turn your cheek and go the other way." —Selena Gomez
On being who YOU want to be.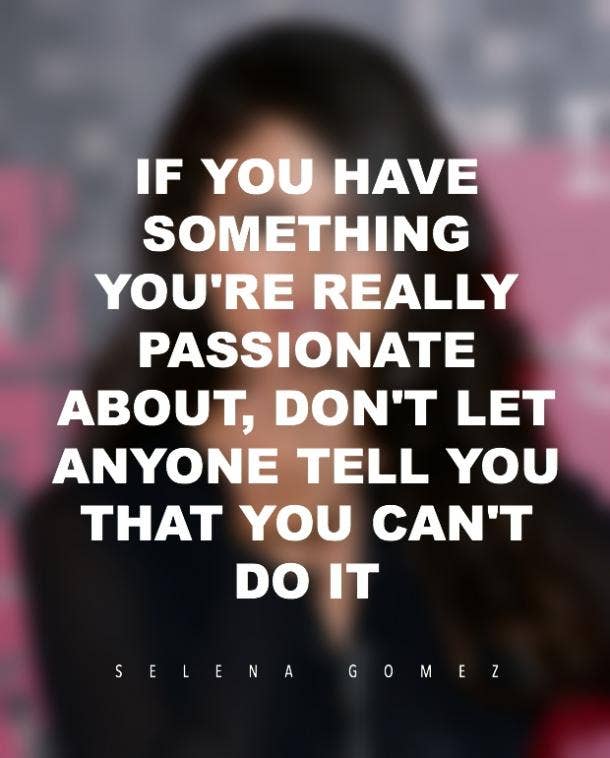 "If you have something that you're really passionate about, don't let anyone tell you that you can't do it."—Selena Gomez
On recognizing what you are capable.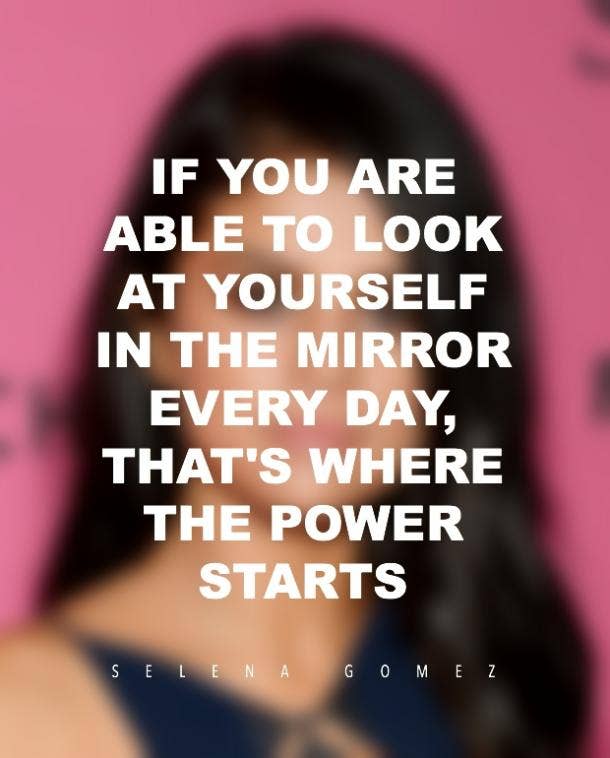 "If you are able to look yourself in the mirror every day with the decisions that you make, that's where power starts."—Selena Gomez
On the power of love.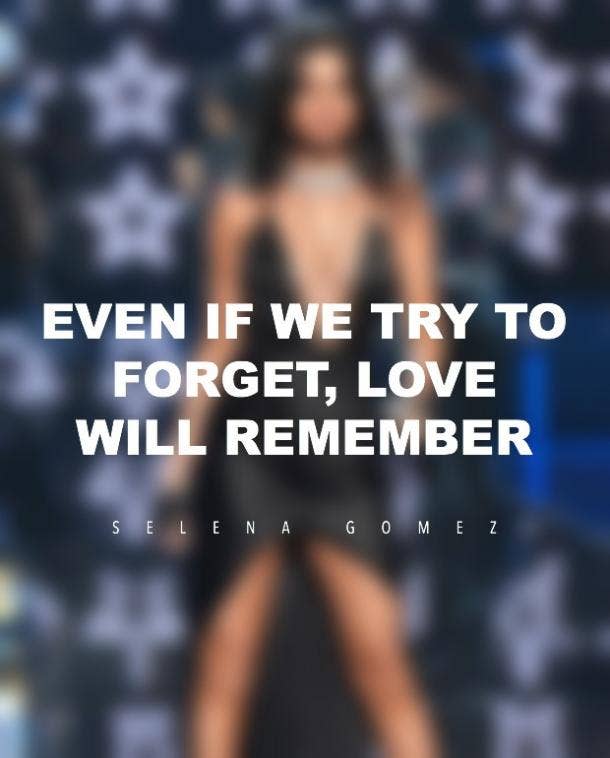 "Even if we try to forget, love will remember."—Selena Gomez
On your inner beauty.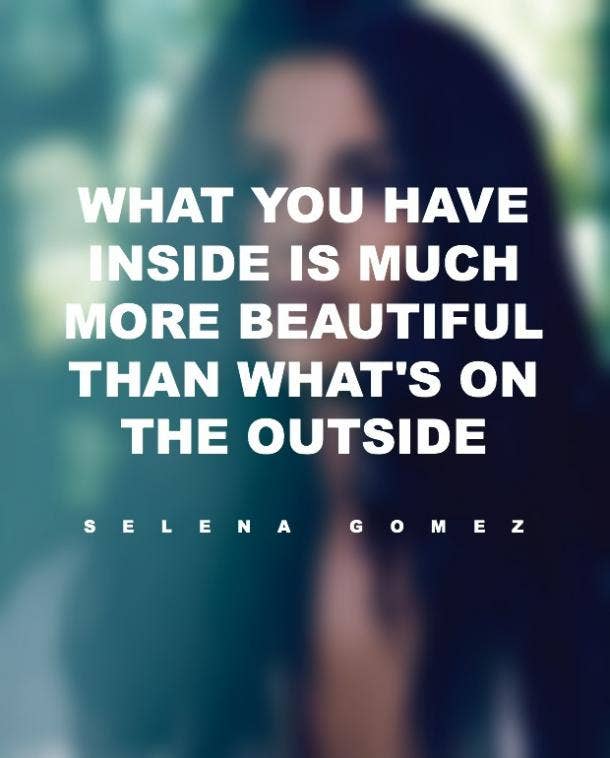 "What you have on the inside is much more beautiful than what's on the outside."—Selena Gomez