BFFs know NO distance!
I cried when I left for my freshman year of college (don't lie ... you probably did too). It's an EMOTIONAL time people.
I didn't cry because I was going to miss my parents though (sorry mom and dad), I cried because I was ALREADY missing my best friend.
See, I've known my best friend since the 7th grade. We went to the same middle school and high school and there was never a weekend or summer where we didn't spend almost every moment together. But the day had finally come where we would be separated for a long period of time.
It was a sad day knowing we might never be down the street from each other again. (TBT those days where you practically lived at your friend's house because that's how inseparable you were.)
By now you've probably learned the first and hardest lesson of moving away from your friends: distance is the TRUE test of friendship. Just because someone calls you their BFF doesn't mean they take the "forever" part seriously.
Having a long-distance friendship takes work. And lots of it. Sadly, not everyone gets that ... but you make the effort for the people that are worth it.
Sometimes people will take you by surprise. Friends who you thought would be a part of your life forever, are now MIA. I know how incredibly heartbreaking that can be, but it only helps you to form a stronger bond with the friends who actually want to continue being friends.
And for the people that DO stick around ... I'm sure by know that you have realized that there are great upsides to having friends who live far away. Like, you always have something to look forward to. You may not know when you'll see them next, but you're already planning your next adventure together.
Here are 40 quotes that totally get what it's like to have a long-distance friendship.
f you're searching for the best quotes and memes to share with the people you love (or just want to feel inspired yourself) ... look no further! From the sweetest love quotes, inspirational sayings, and hilarious friendship truths, we've got you covered.
There's a legit word for what we have.
Photo: Imgur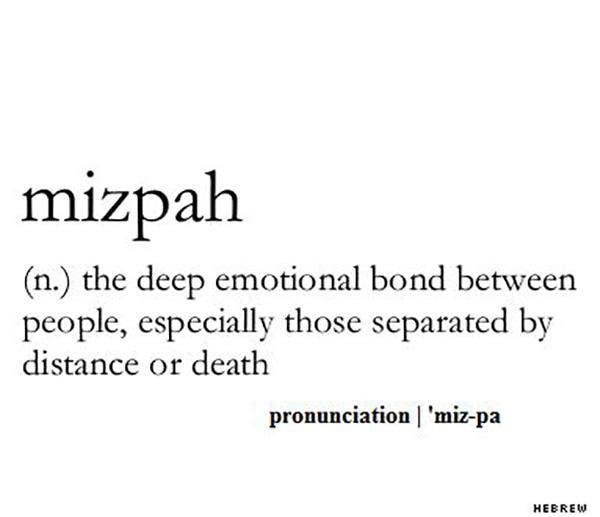 "Mizpah: the deep emotional bond between people, especially those separated by distance or death."
Ain't no mountain high enough.
Photo: Wedding Wire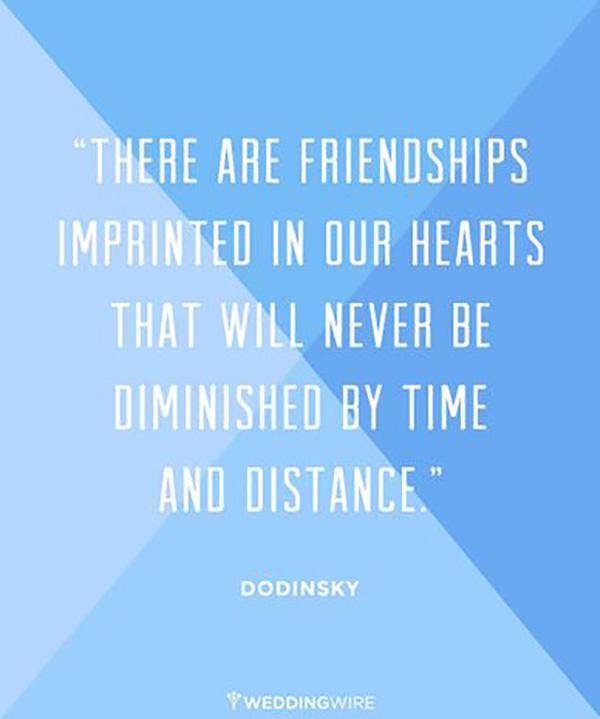 "There are friendships imprinted in our hearts that will never be diminished by time and distance."—Dodinsky
My love for you CAN'T EVEN be measured.
Photo: Picture Quotes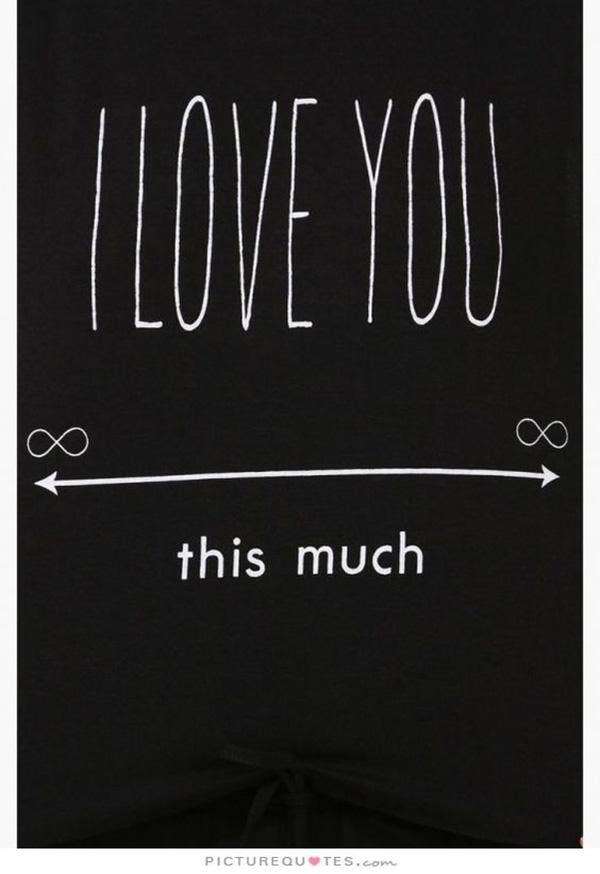 I'll even snapchat you so I can show you.
Photo: Tumblr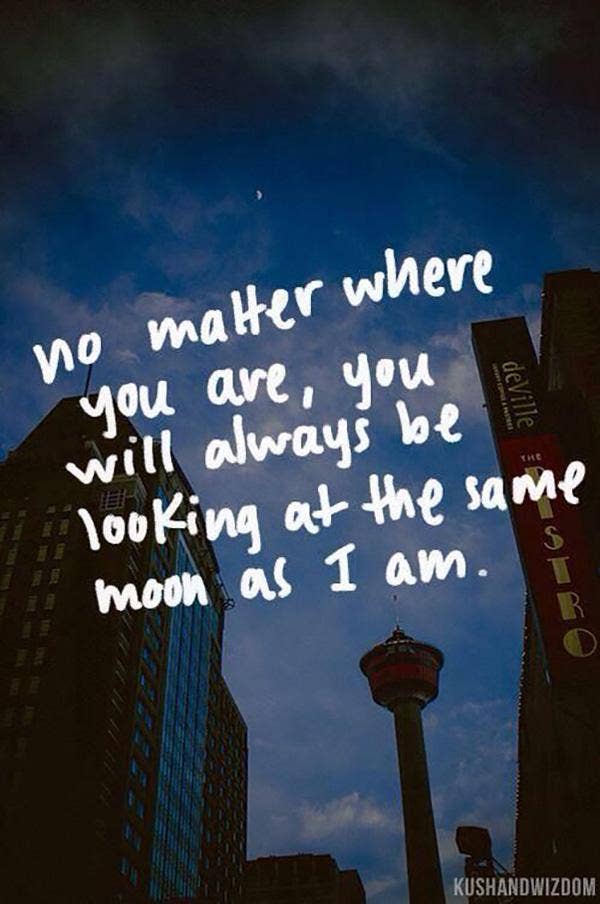 "No matter where you are, you will always be looking at the same moon as I am."
Ain't no valley low enough to keep me from you.
Photo: Tumblr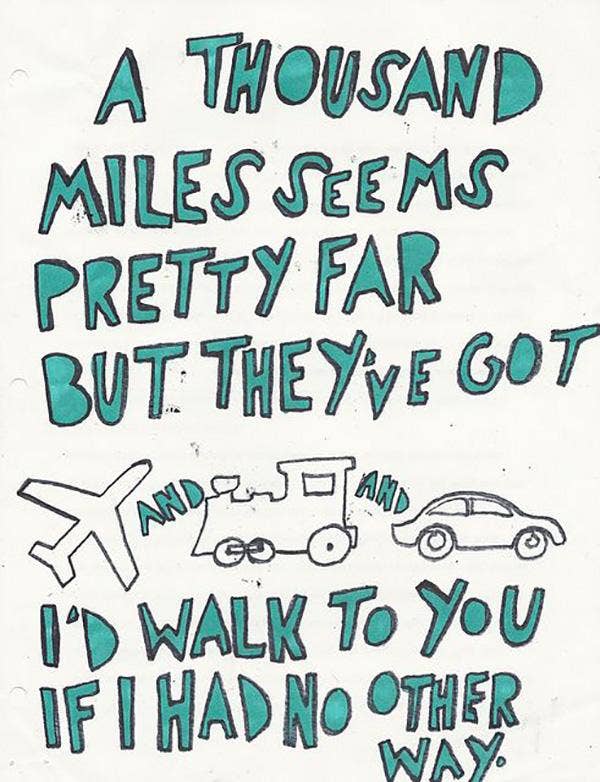 "A thousand miles seems pretty far, but they've got planes and trains and cars. I'd walk to you if I had no other way."—Plain White T's
Here's to hoping you have a wonderful day (even though I'm not there).
Photo: Blogspot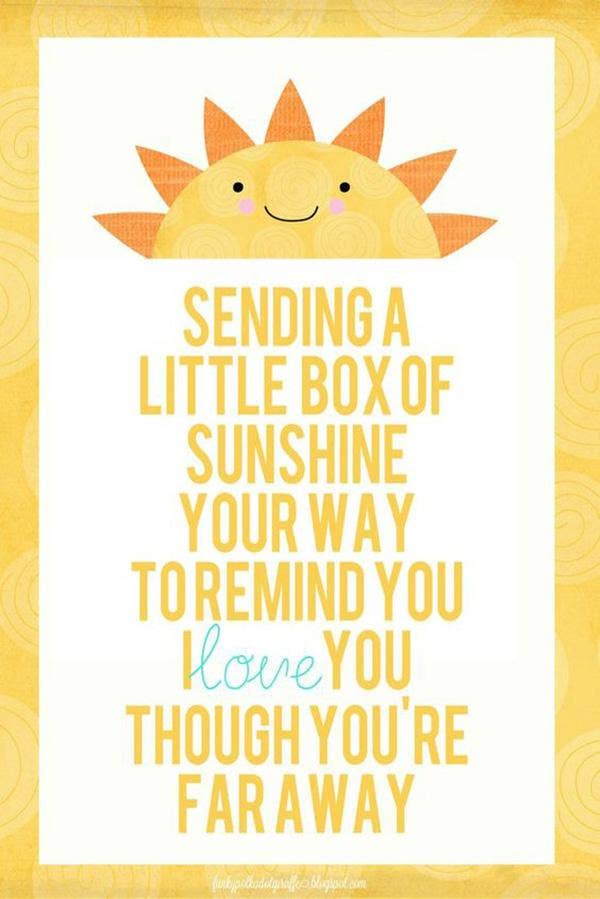 "Sending a little box of sunshine your way to remind you I love you though you're far away."
If you need me, call me, no matter where you are.
Photo: Picture Quotes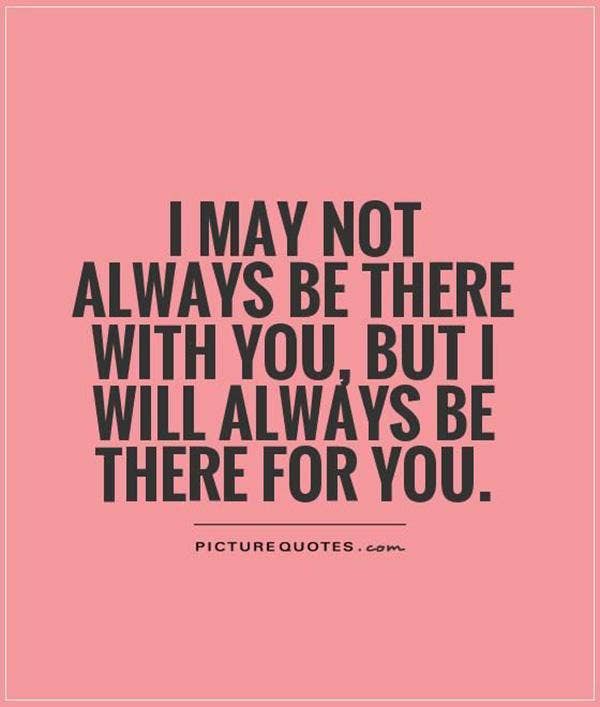 "I may not always be there with you, but I will always be there for you."
Oh I definitely know what you're worth.
Photo: Tumblr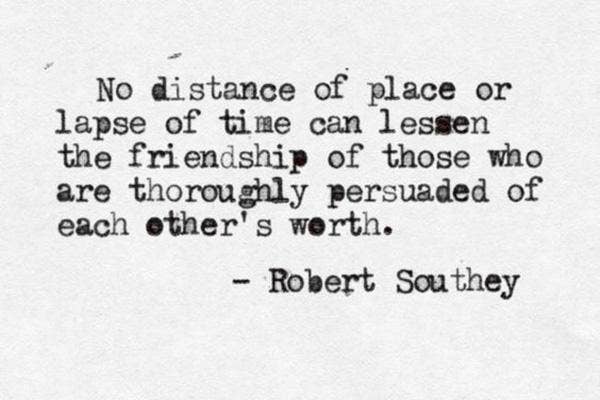 "No distance of place or lapse of time can lessen the friendship of those who are thoroughly persuaded of each other's worth."—Robert Southey
I know I always have a home wherever you are (score).
Photo: Buzzfeed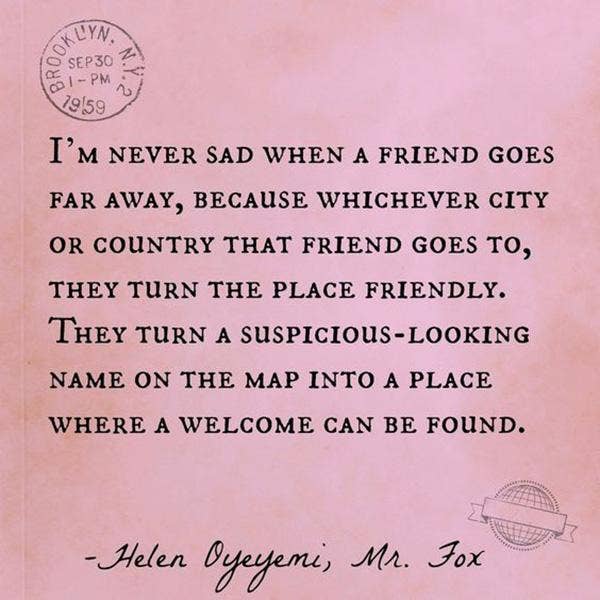 "I'm never sad when a friend goes far away, because whichever city or country that friend goes to, they turn the place friendly.They turn a suspicious-looking name on the map into a place where a welcome can be found."—Helen Oyeyemi
I owe you a lifetime of Chipotle for putting up with me.
Photo: Tumblr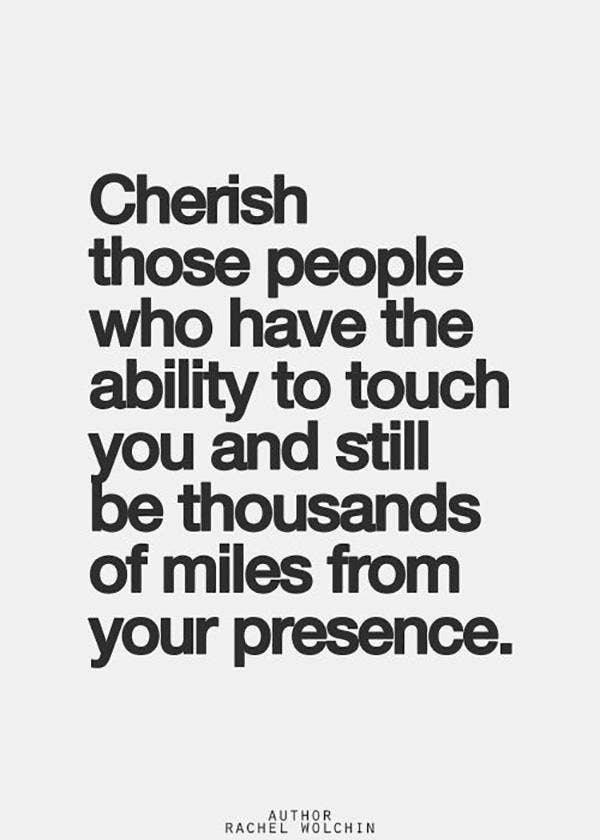 "Cherish those people who have the ability to touch you and still be thousands of miles from your presence."—Rachel Wolchin
This would be the coolest superpower EVER.
Photo: Tumblr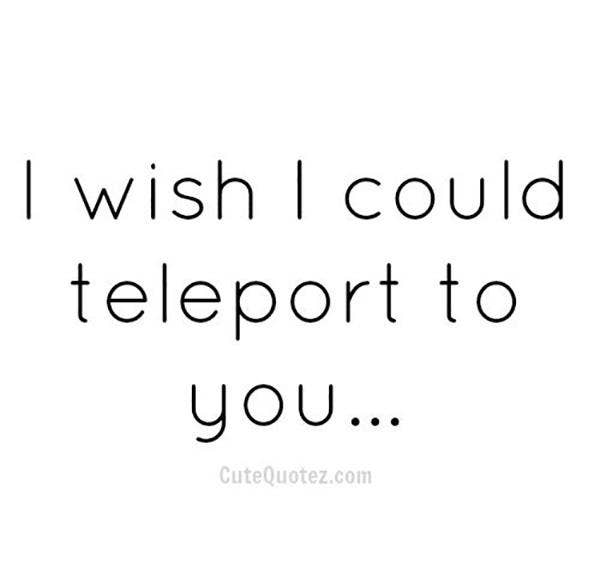 "I wish I could teleport to you."
Life just isn't the same without you near.
Photo: Tumblr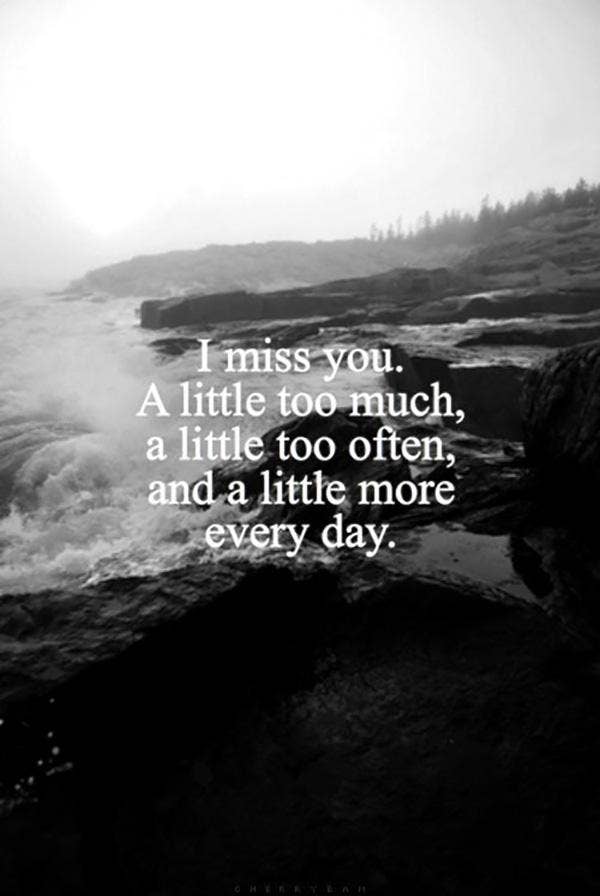 "I miss you. A little too much, a little too often, and a little more everyday."
I'm literally just 10 feet away and I miss you already.
Photo: Tumblr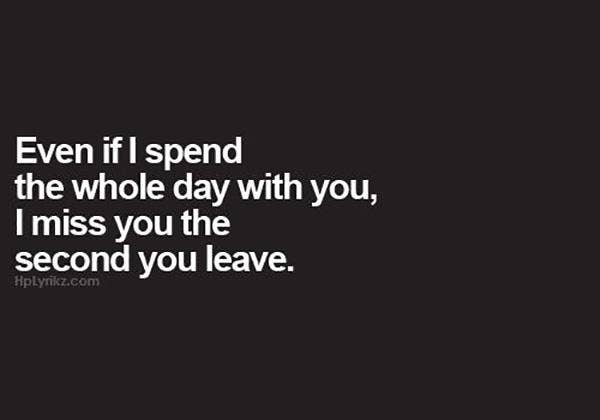 "Even if I spend the whole day with you, I miss you the second you leave."
WHY WON"T YOU TEXT ME BACK? Don't you love me?
Photo: Media Cache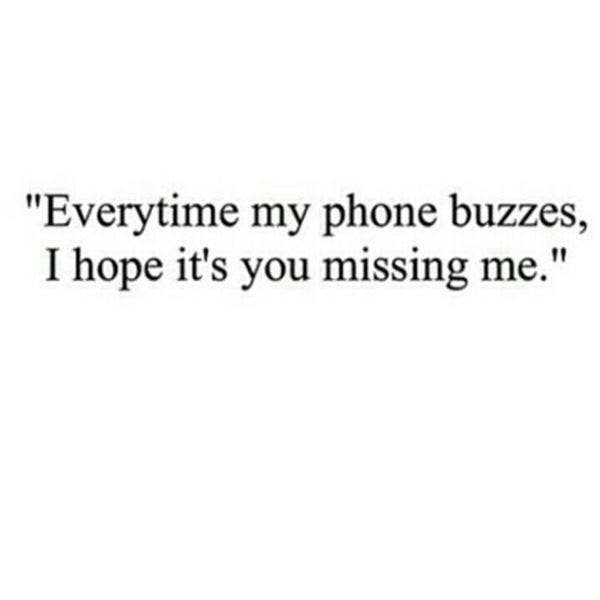 "Every time my phone buzzes, I hope it's you missing me."
You take a part of me wherever you go.
Photo: Elite Daily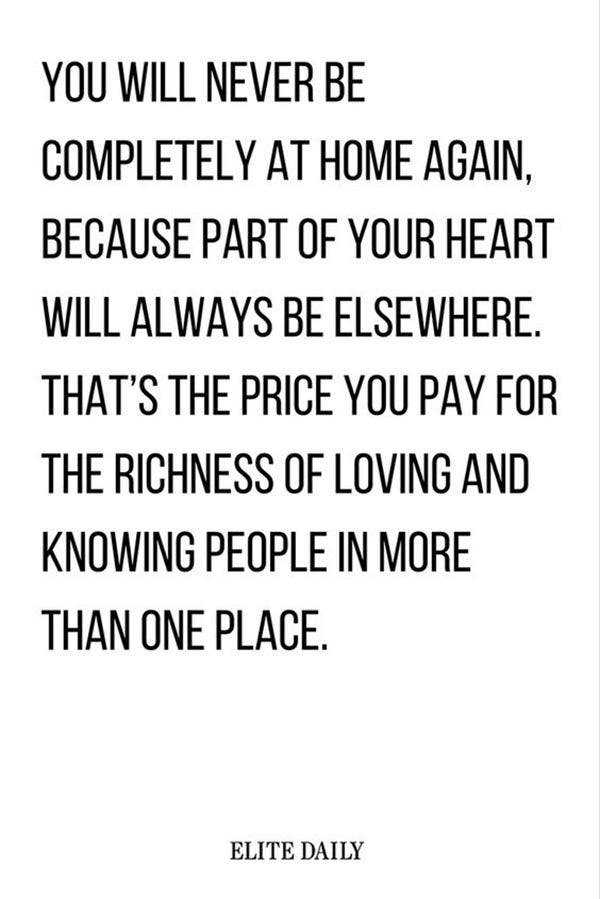 "You will never be completely at home again, because part of your heart will always be elsewhere. That's the price you pay for the richness of loving and knowing people in more than one place."
Don't worry, I got you girl.
Photo: Quote Burd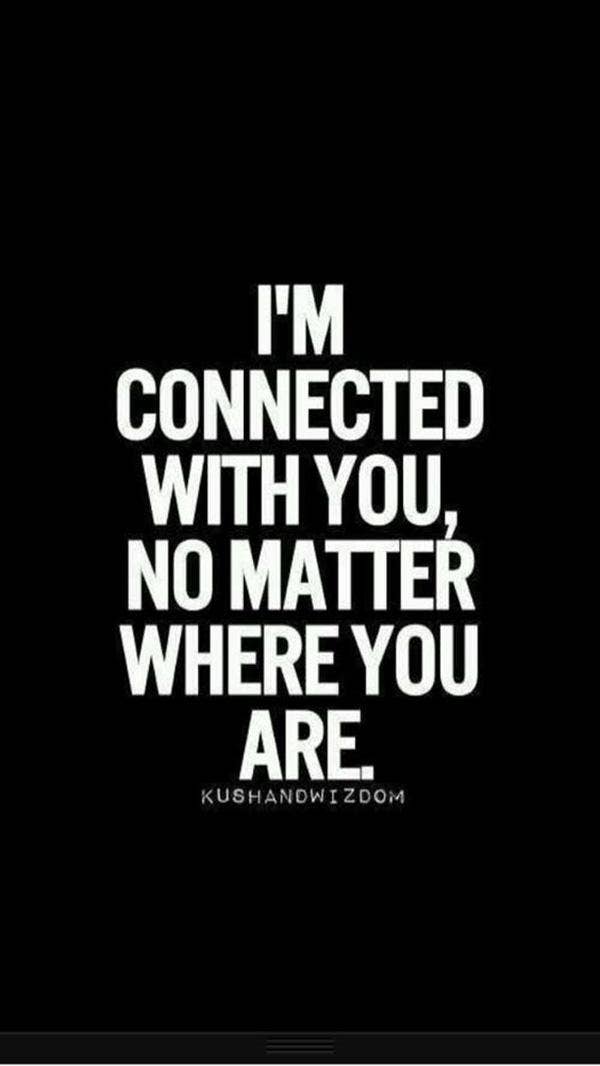 "I'm connected with you, no matter where you are."
We've gone two weeks without talking to each other.
Photo: Lifehack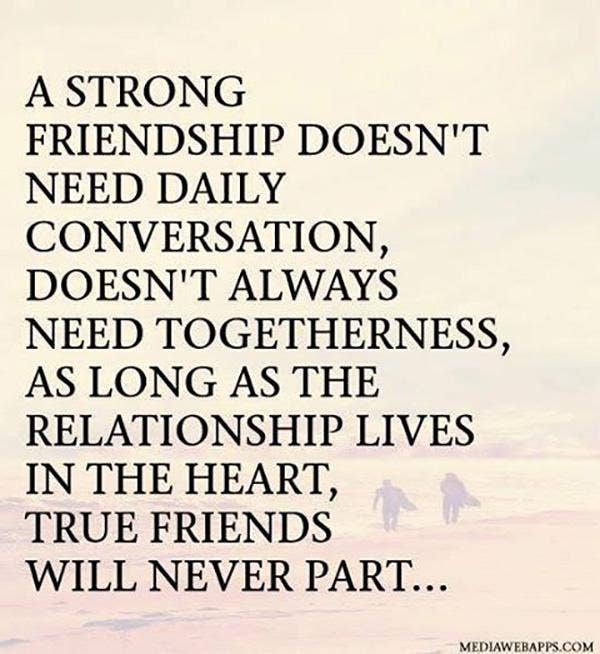 "A strong friendship doesn't need daily conversation, doesn't always need togetherness, as long as the relationship lives in the heart, true friends will never part."
This is definitely so TRUE.
Photo: Yahoo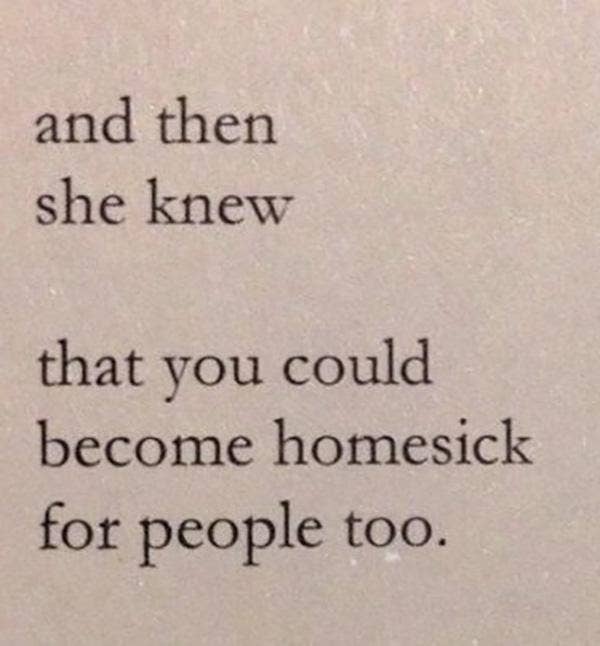 "And then she knew that you could become homesick for people too."
Weekends were made for visiting you.
Photo: Facebook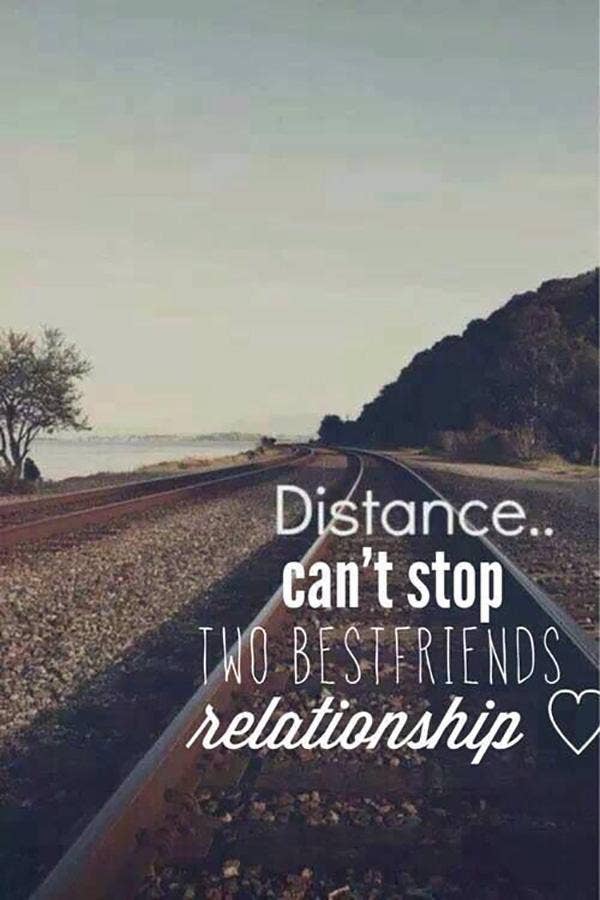 "Distance can't stop two bestfriends relationship."
I'll always be cheering you on even when I am not there in person.
Photo: The Huffington Post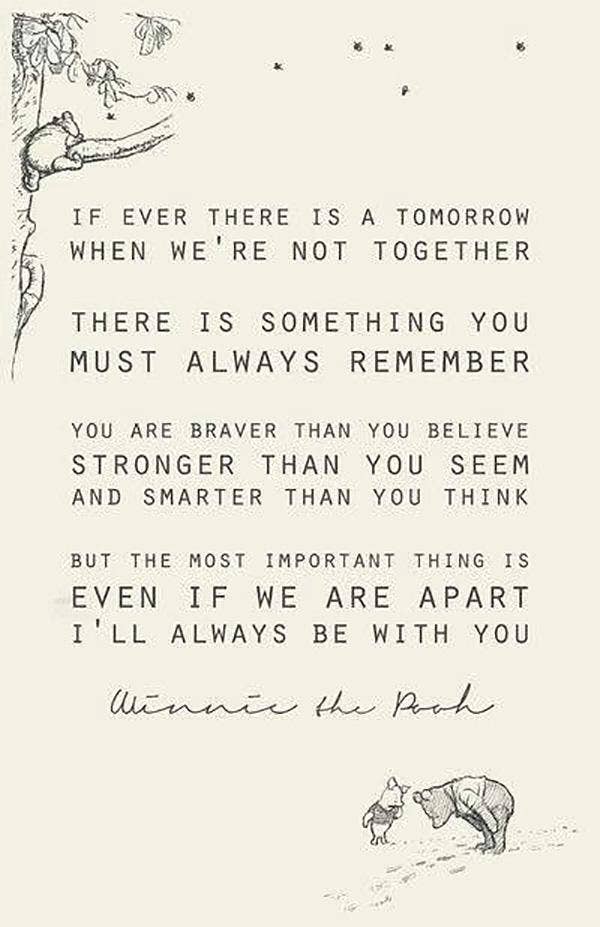 "If there is ever a tomorrow where we're not together, there is something you must always remember. You are braver than you believe, stronger than you seem, and smarter than you think. But the most important thing is, even if we are apart, I'll always be with you."—A.A. Milne
This is never not true.
Photo: Tumblr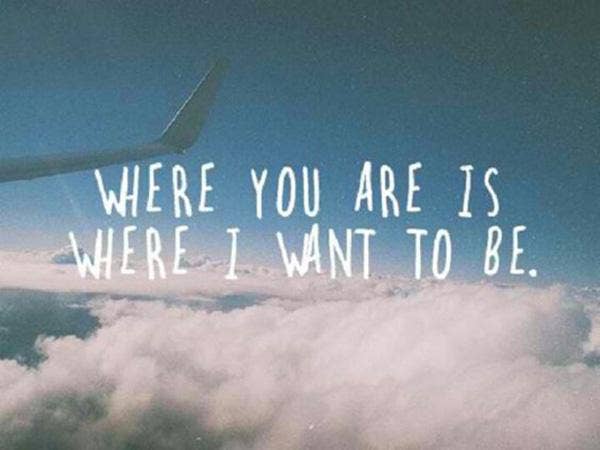 "Where you are is where I want to be."
I'd still come see you even if you moved to Australia.
Photo: The Things We Say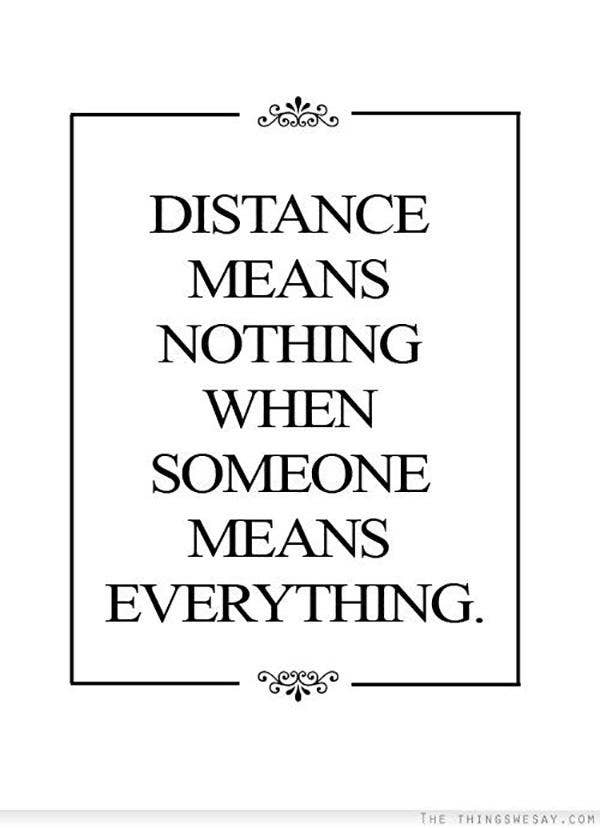 "Distance means nothing when someone means everything."
Australia is nice, but...
Photo: Tumblr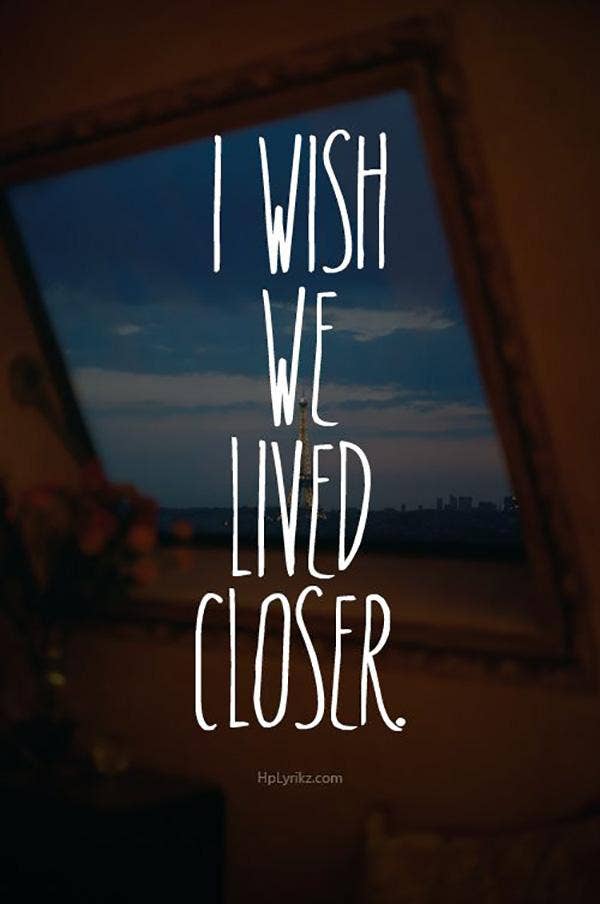 "I wish we lived closer."
Even after months of having not seen each other it'll be like no time has passed at all.
Photo: Blogspot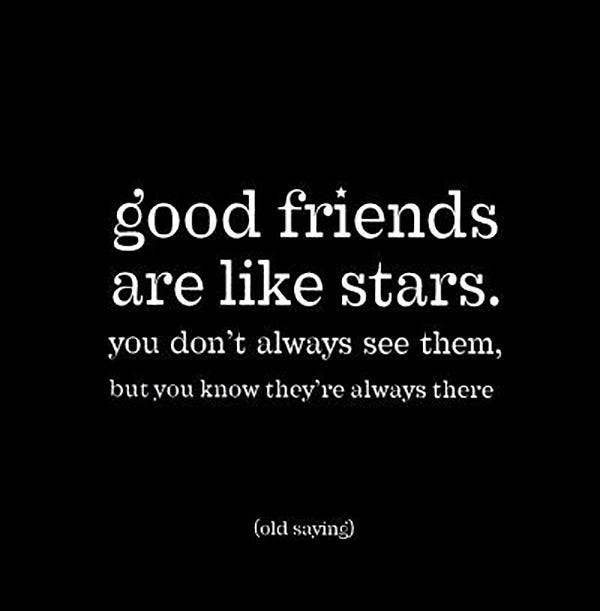 "Good friends are like stars. You don't always see them, but you know they're always there."
It's just NOT fair.
Photo: Etsy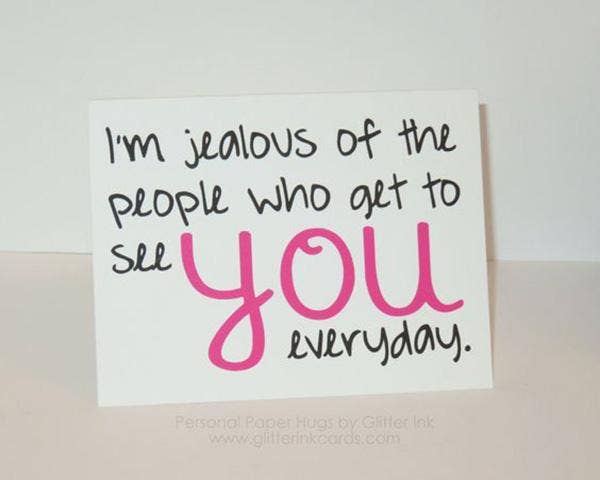 "I'm jealous of the people who get to see you everyday."
TBH my love for you is unquantifiable.
Photo: Quote Burd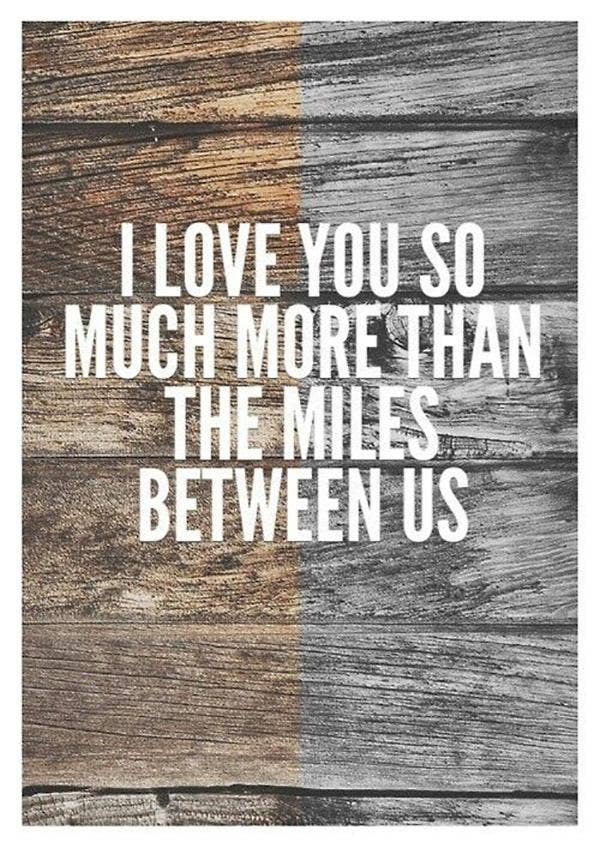 "I love you so much more than the miles between us."
I love you from my head to my tomatoes.
Photo: Packed Party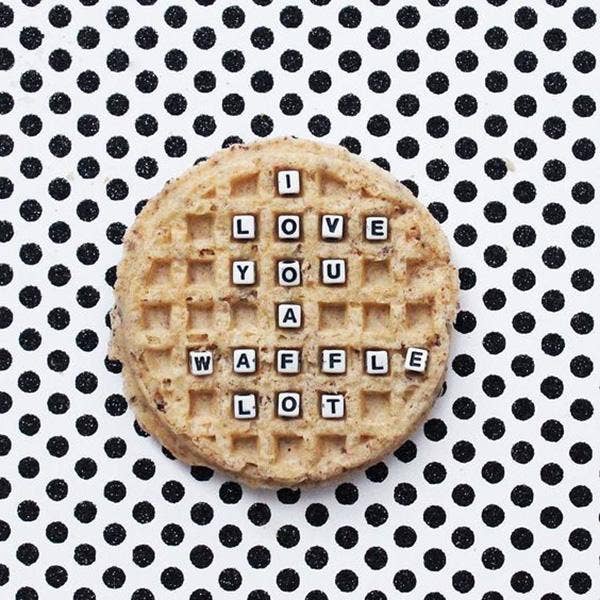 "I love you a waffle lot."
But I hope I can cheer you up most of the time.
Photo: Love This Pic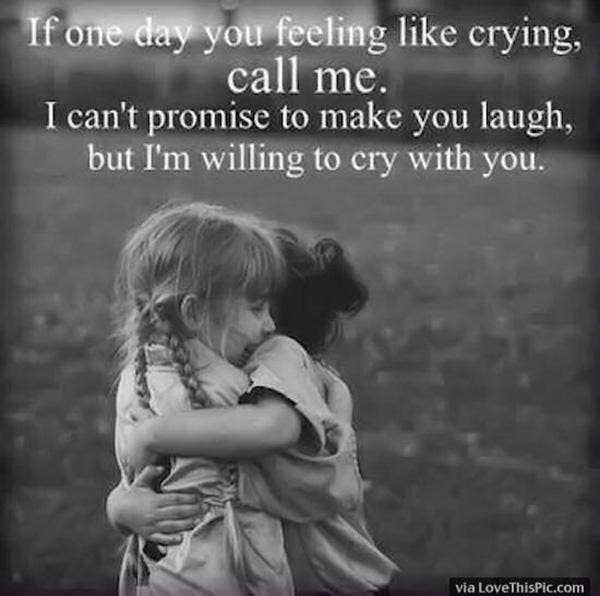 "If one day you feel like crying, call me. I can't promise to make you laugh, but I'm willing to cry with you."
Sometimes everything I see reminds me of you.
Photo: Facebook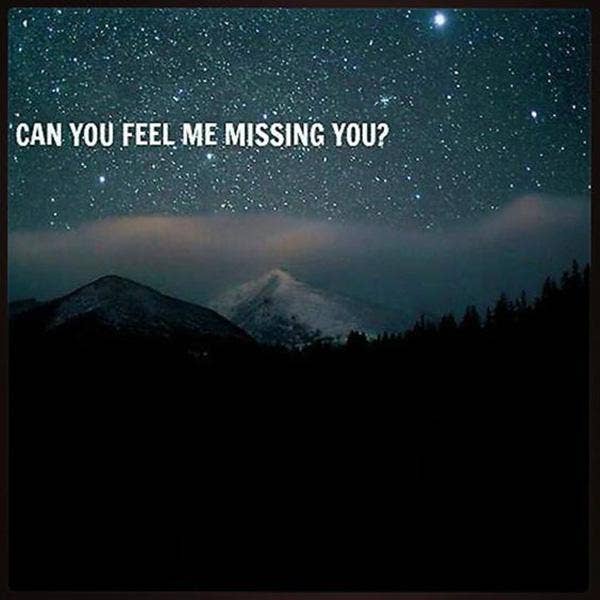 "Can you feel me missing you."
Counting down the days until I can see you again!
Photo: Picture Quotes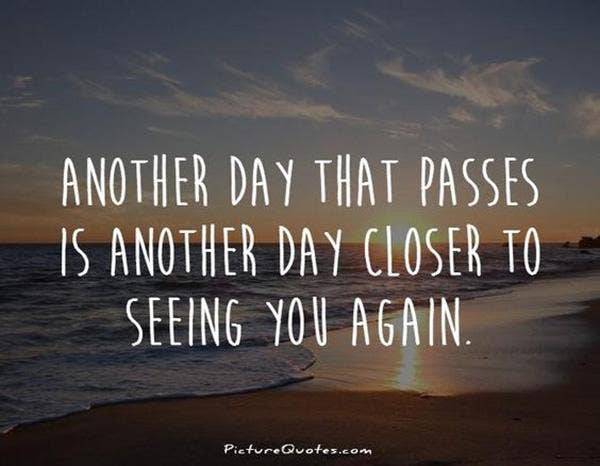 "Another day that passes is another day closer to seeing you again."
We WILL be friends forever.
Photo: Indulgy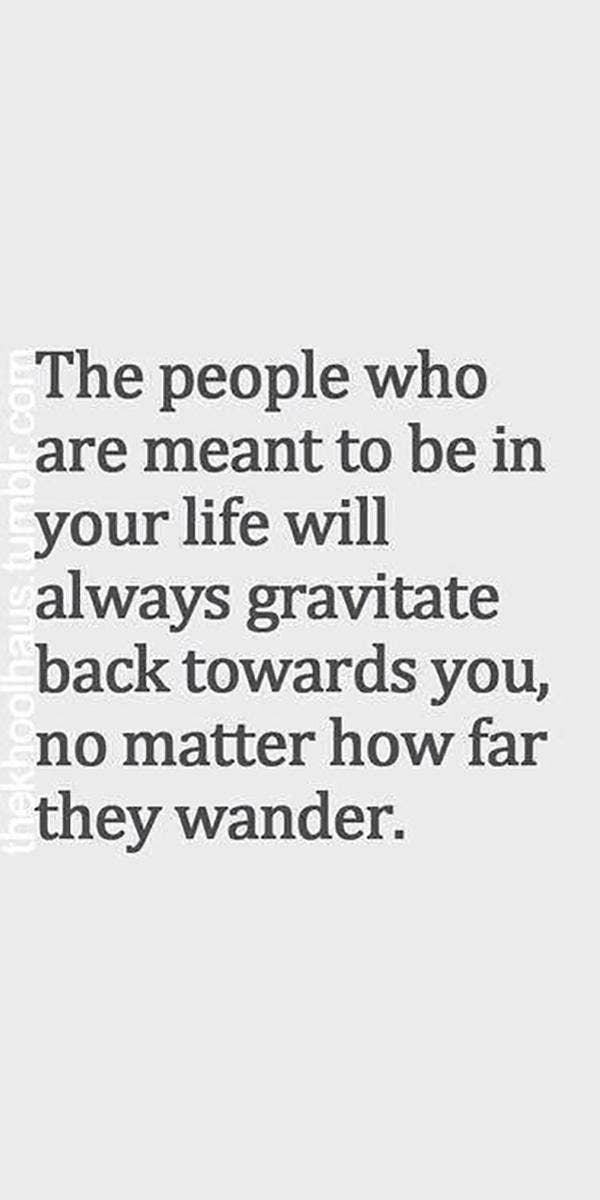 "The people who are meant to be in your life will always gravitate back towards you, no matter how far they wander."
I see the same sunrise and sunset as you.
Photo: Good Morning Quote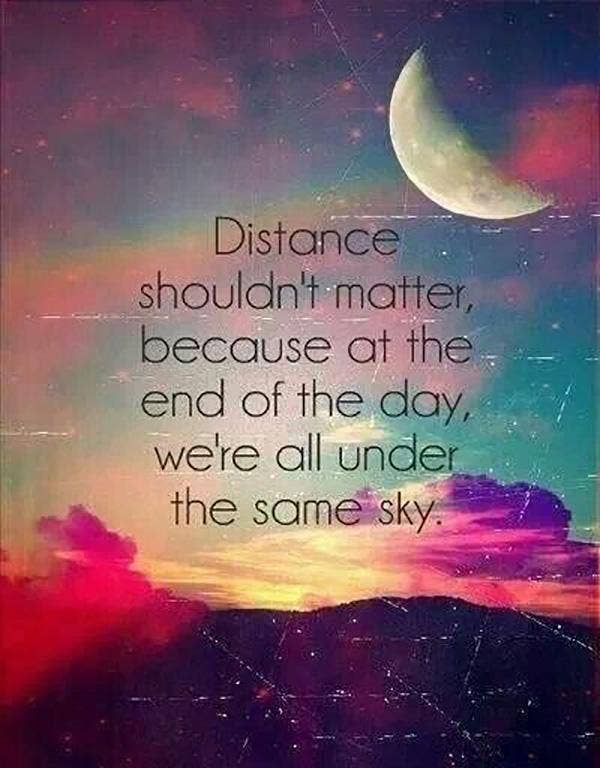 "Distance shouldn't matter because at the end of the day, we're under the same sky."
You know exactly when I need to hear your voice.
Photo: Dive Inside My Mind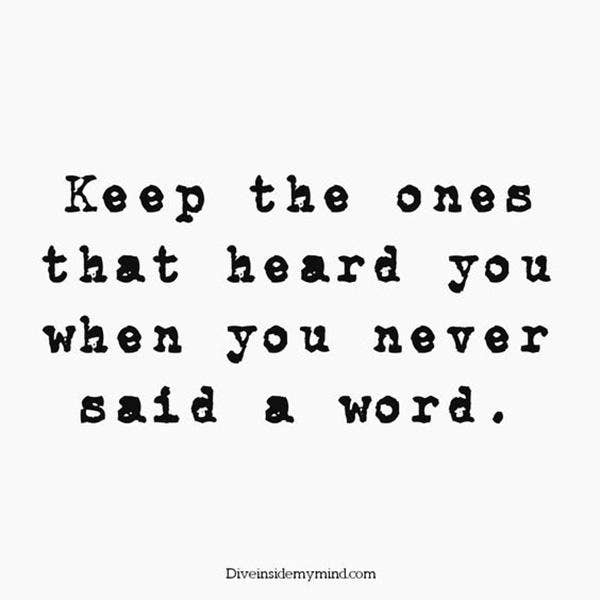 "Keep the ones that heard you when you never said a word."
We could go years without talking and this would literally be us.
Photo: Dressed To A T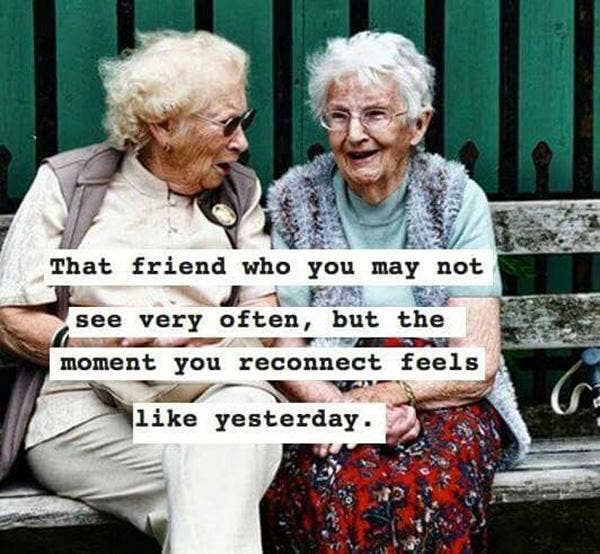 "That friend who you may not see very often, but the moment you reconnect feels like yesterday."
Our friendship is strong enough to endure hundreds of miles between us.
Photo: Whudat
"Distance means so little when someone means so much."
Girl, you are UNFORGETTABLE.
Photo: Love This Pic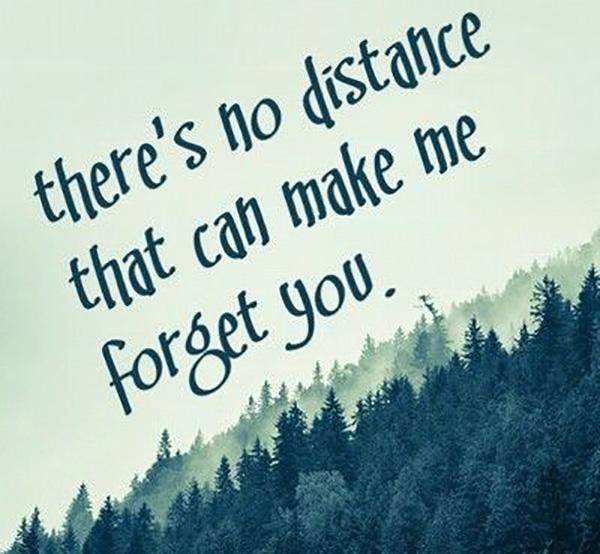 "There's no distance that can make me forget you."
Your hugs are the BEST hugs.
Photo: Quotes A Gram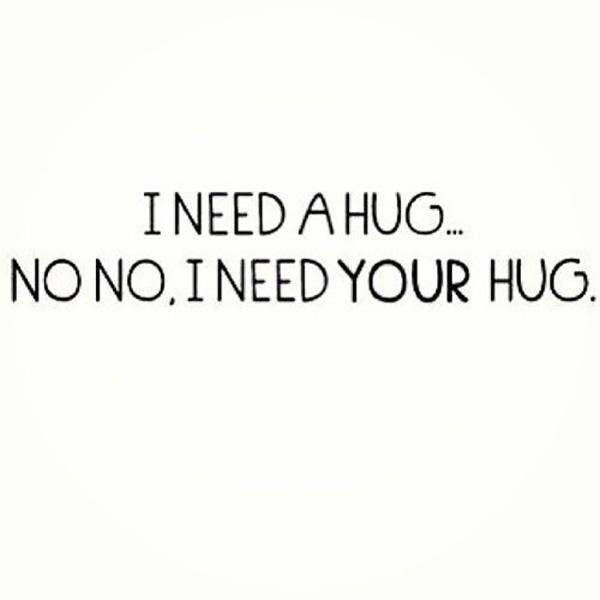 "I need a hug. No no, I need your hug."
We should really invest in a private jet so this is possible.
Photo: Rebloggy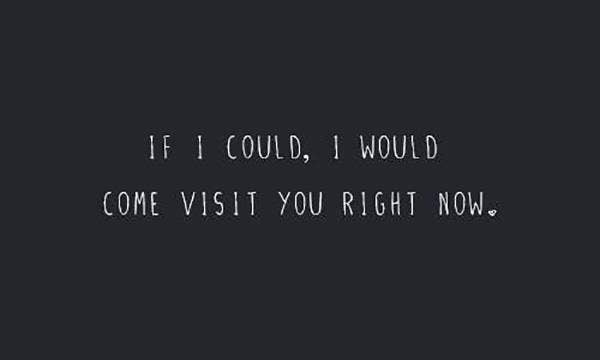 "If I could, I would come visit you right now."
I CAN'T EVEN put into words how much I miss you.
Photo: The Berry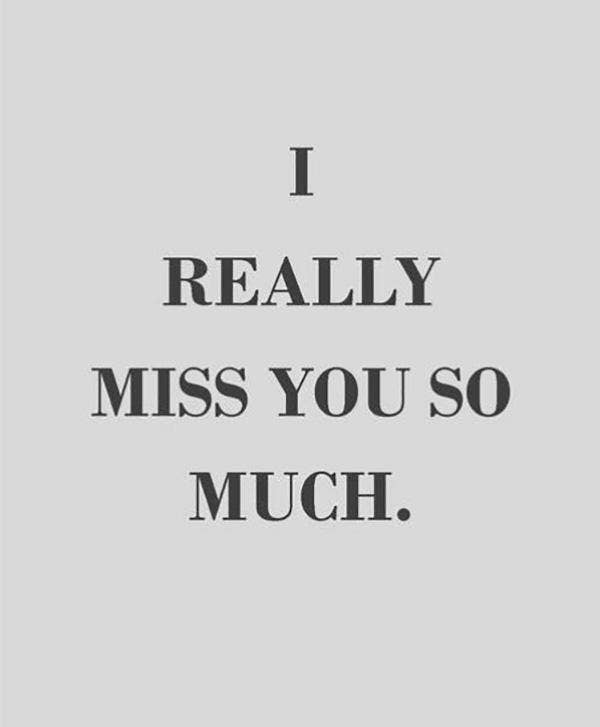 "I really miss you so much."
You're my sister from another mister.
Photo: We Heart It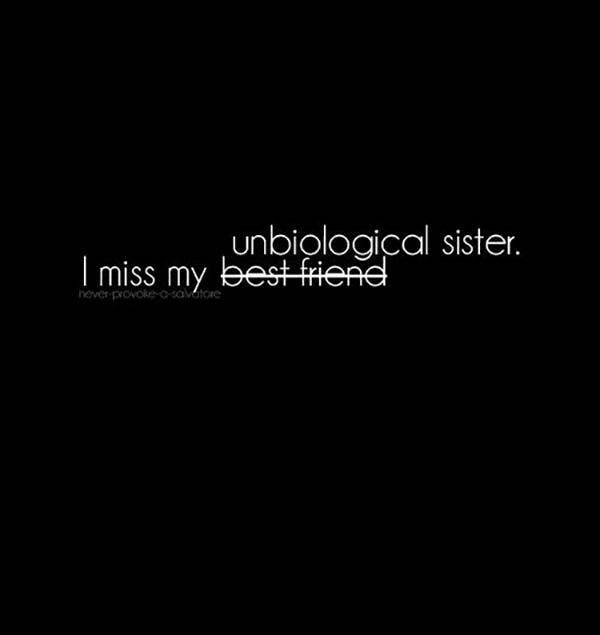 "I miss my unbiological sister."