Clever (and OH-so-hot!) ways to say "come on over, baby."
Sometimes in life we just need to be spontaneous. Don't get us wrong — we're ALL about romance. Give us the flowers, the candlelit dinners, the long walks along the beach.
But, sometimes all we want is some HOT loving. We want that special someone to be right there, right now — whispering those sweet — and maybe a little naughty — nothings in our ear.
It's great to have that adorable, sugary type of romance in your life — I mean who doesn't love some heartfelt, sweep you off your feet The Notebook kind of action? But sometimes we'd just like it with a side of risqué lovemaking. The kind that completely blows your mind and makes for an unforgettable night. We want our dessert first tonight, please.
It's fun to mix things up with your partner. Those unplanned moments when you're feeling a little flirty and adventurous can be some of the BEST times you have with your significant other.
It's easy, uninhibited, and it's ONLY the two of you. Now, that's romantic.
Below are some fun and passionate quotes about sex that'll be sure to get your point across and tempt your partner. The kind you just might want to cuddle up to on a cold — or VERY hot — long night.
And nothing says living in the moment like these quotes about sex. You'll want to share these sexting examples with your partner over and over again.
If you're searching for the best quotes and memes to share with the people you love (or just want to feel inspired yourself) ... look no further! From the sweetest love quotes, inspirational sayings, and hilarious friendship truths, we've got you covered.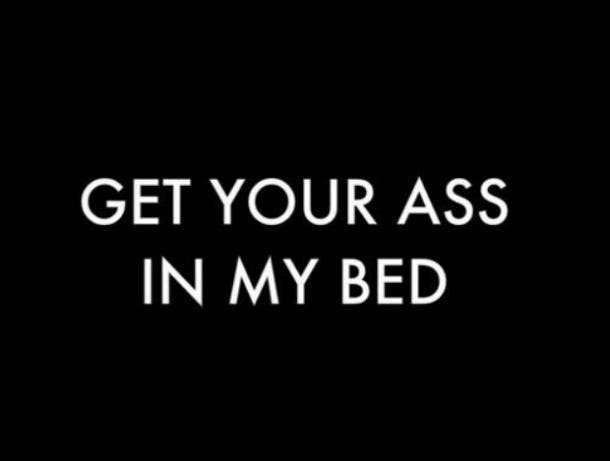 "Get your ass in my bed."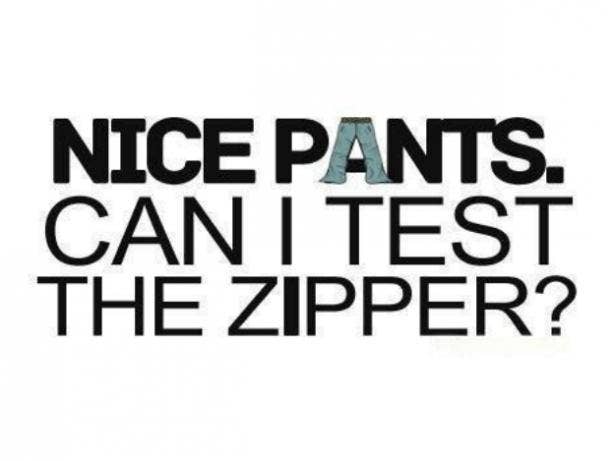 "Nice pants. Can I test the zipper?"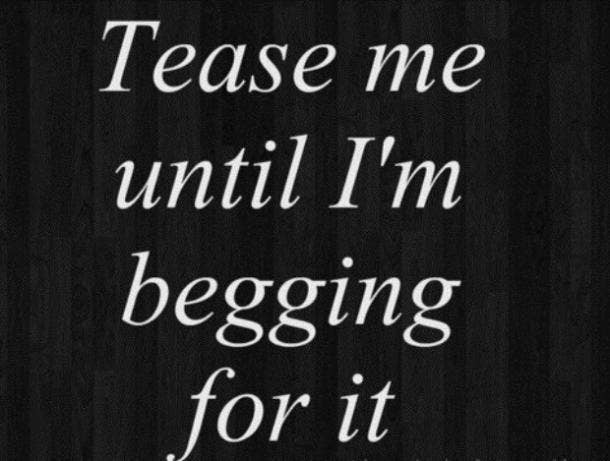 "Tease me until I'm begging for it."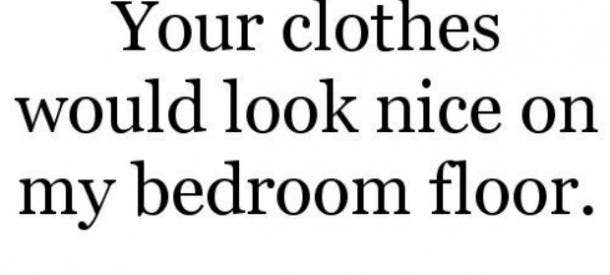 "Your clothes would look nice on my bedroom floor."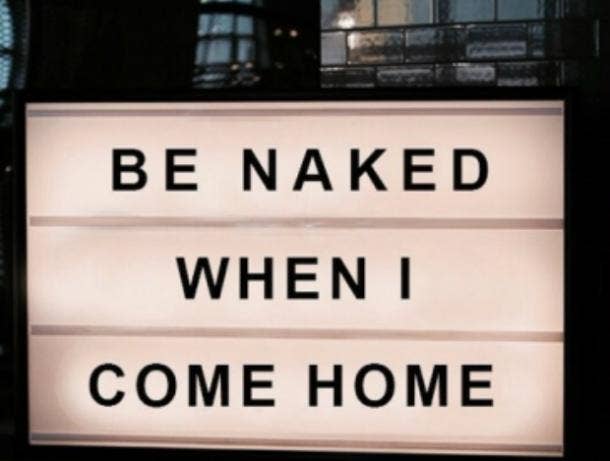 "Be naked when I come home."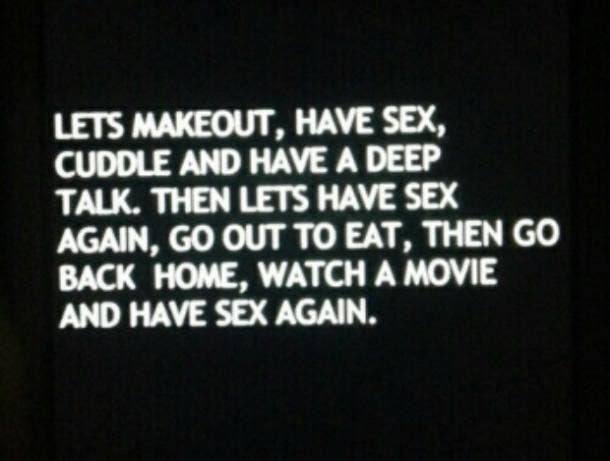 "Let's make out, have sex, cuddle and have a deep talk. Then let's have sex again, go out to eat, then go back home, watch a movie and have sex again."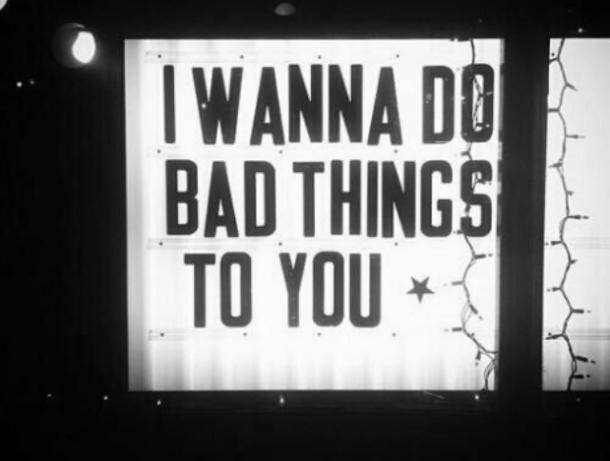 "I wanna do bad things to you."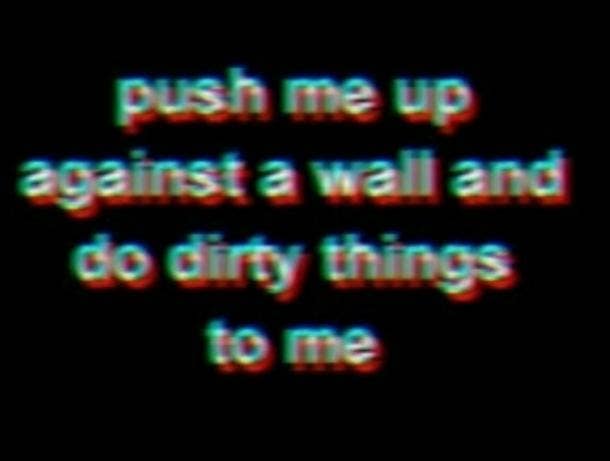 "Push me up against a wall and do dirty things to me."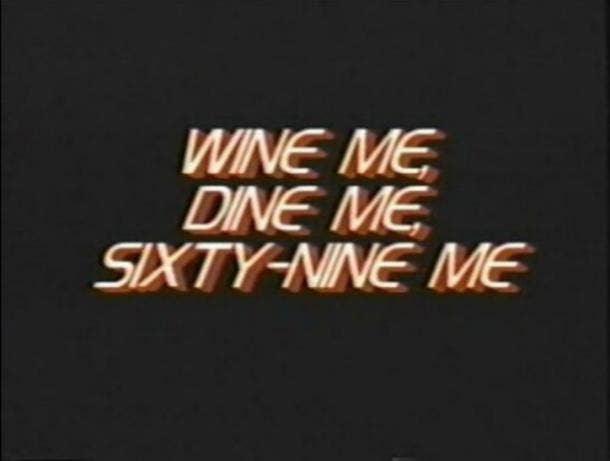 "Wine me, dine me, sixty-nine me."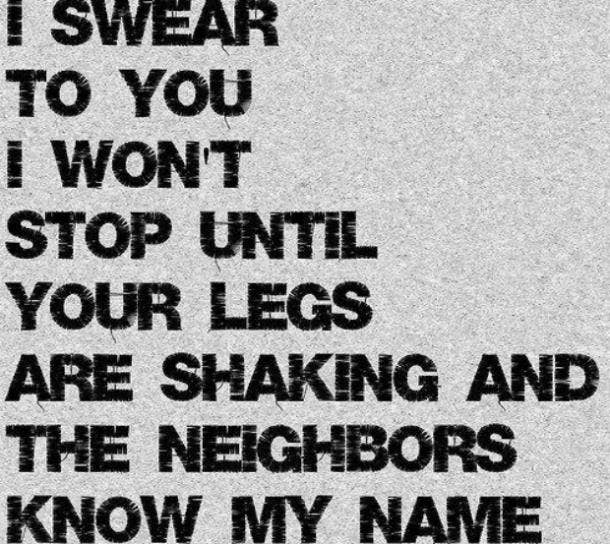 "I swear to you, I won't stop until your legs are shaking and the neighbors know my name."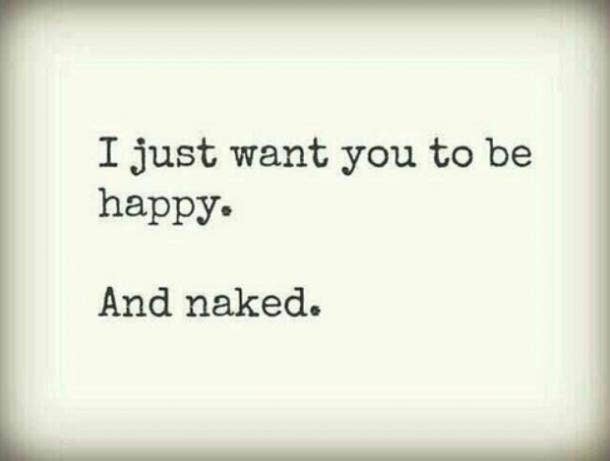 "I just want you to be happy. And naked."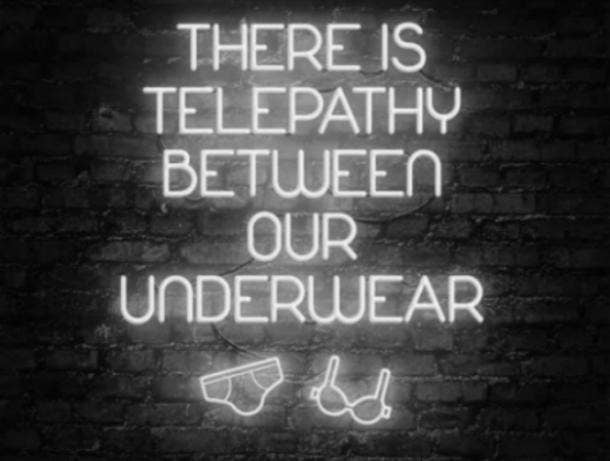 "There is telepathy between our underwear."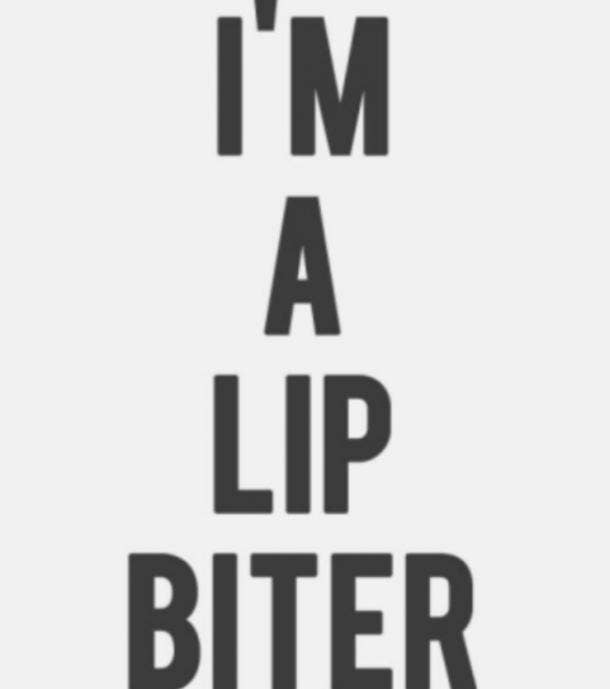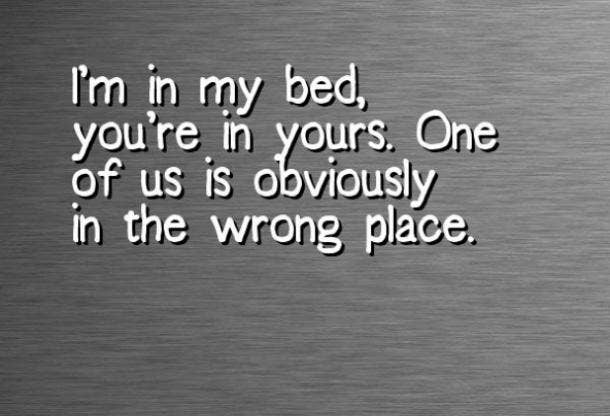 "I'm in my bed, you're in yours. One of us is obviously in the wrong place."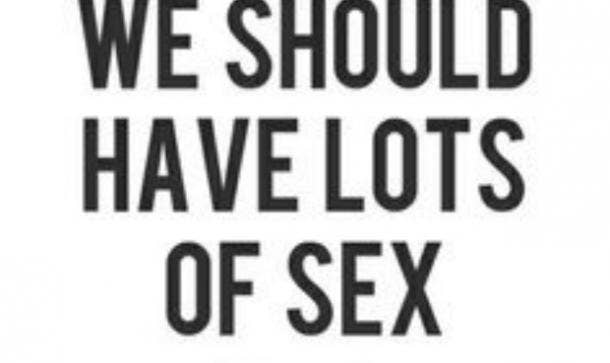 "We should have lots of sex."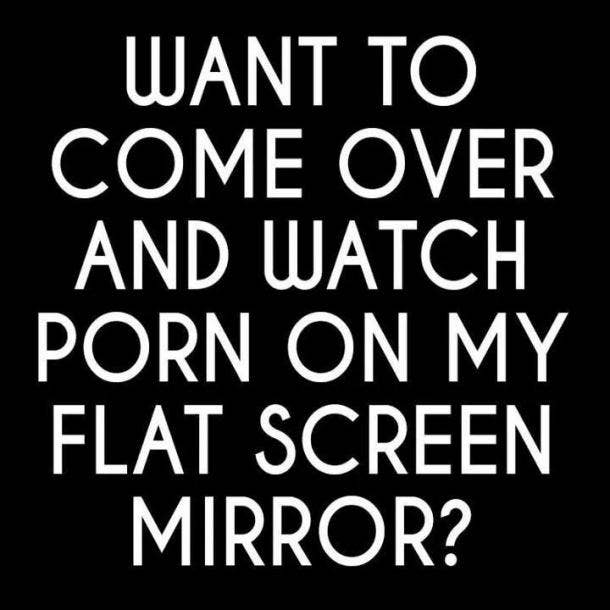 "Want to come over and watch porn on my flat screen mirror?"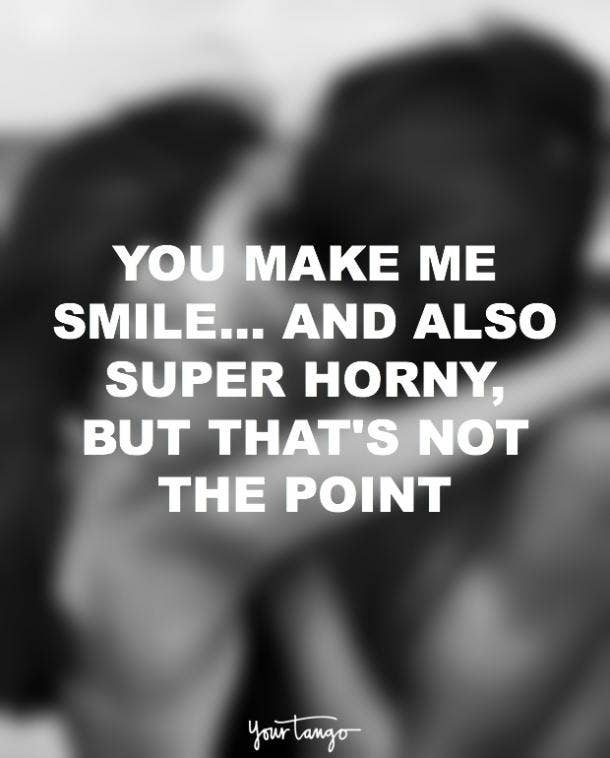 "You make me smile... and also super horny, but that's not the point."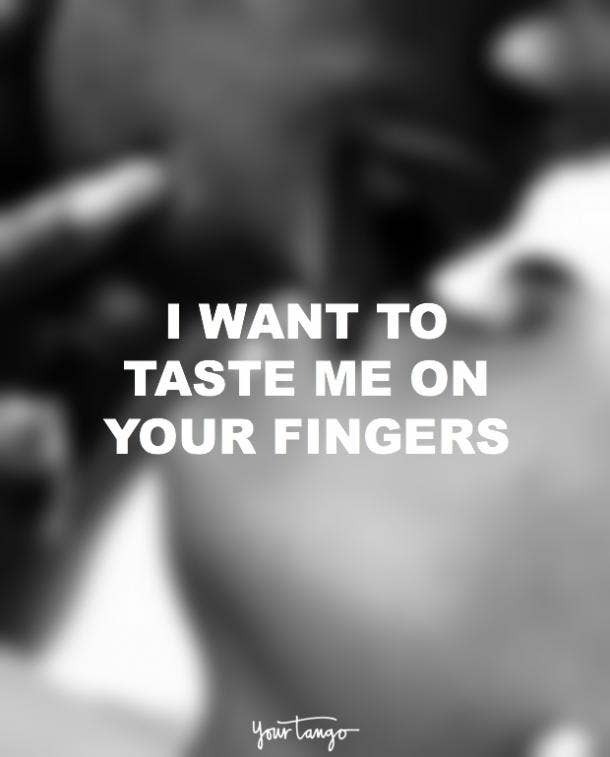 "I want to taste me on your fingers."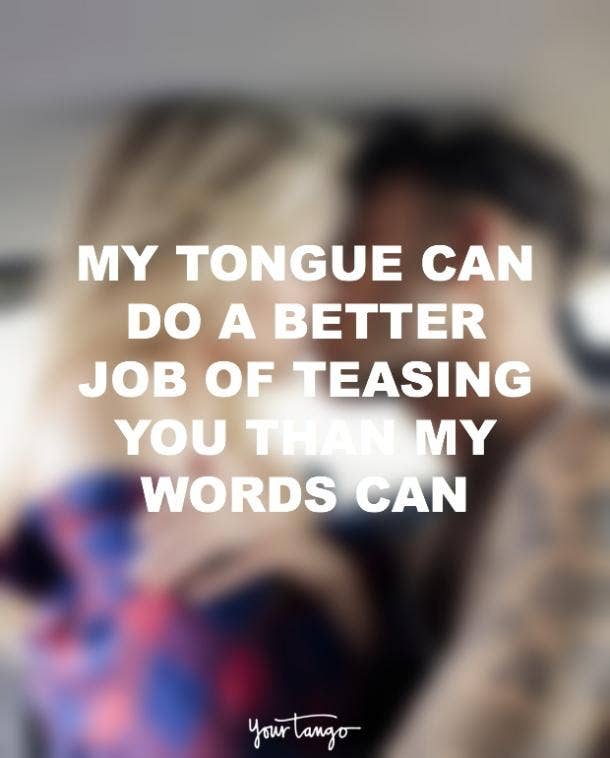 "My tongue can do a better job of teasing you than my words can."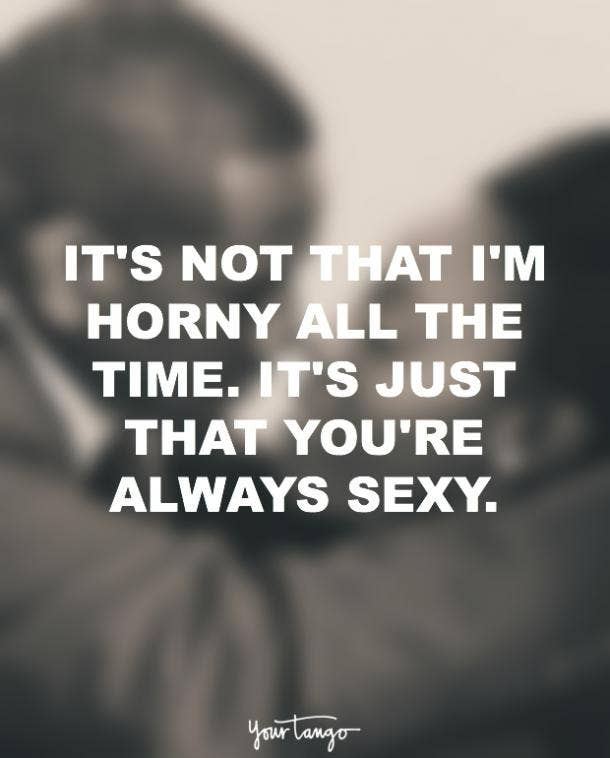 "It's not that I'm horny all the time. It's just that you're always sexy."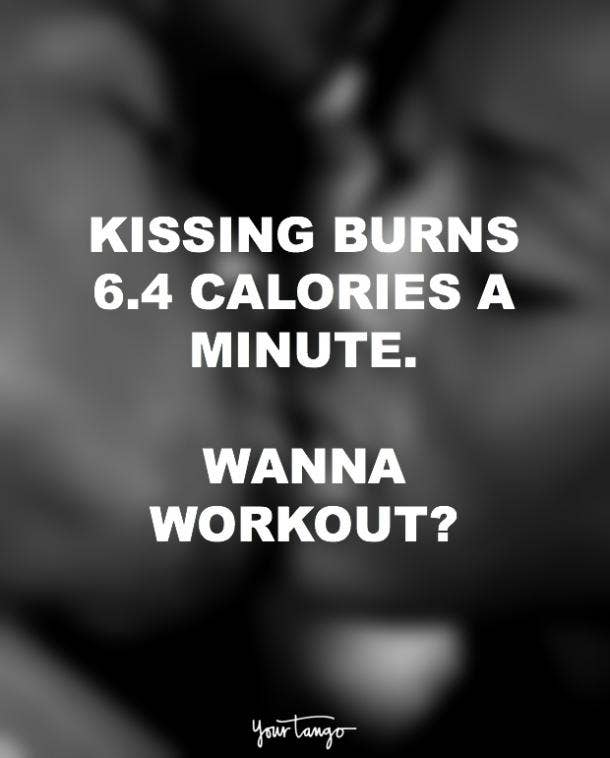 "Kissing burns 6.4 calories a minute. Wanna workout?"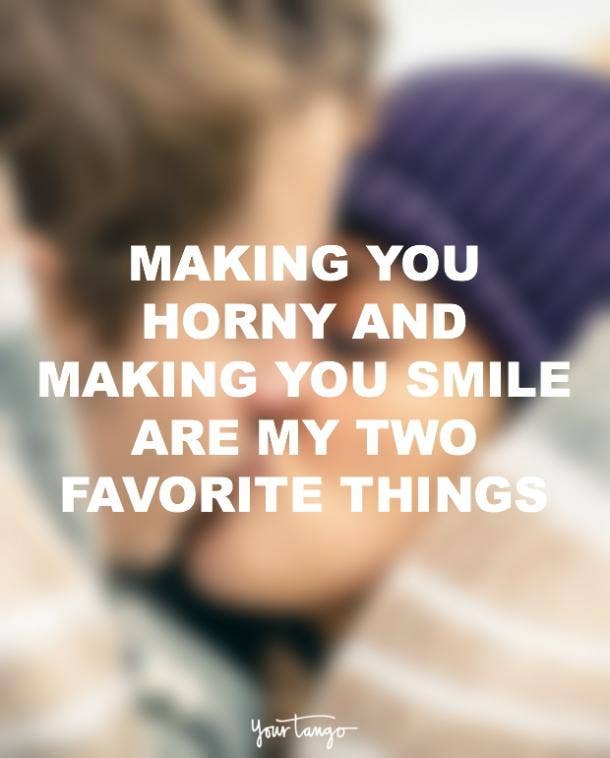 "Making you horny and making you smile are my two favorite things."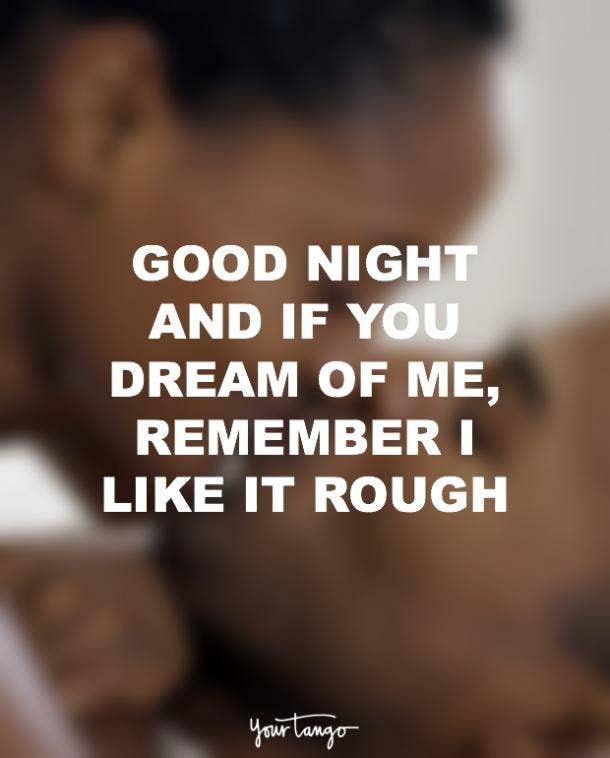 "Good night and if you dream of me, remember I like it rough."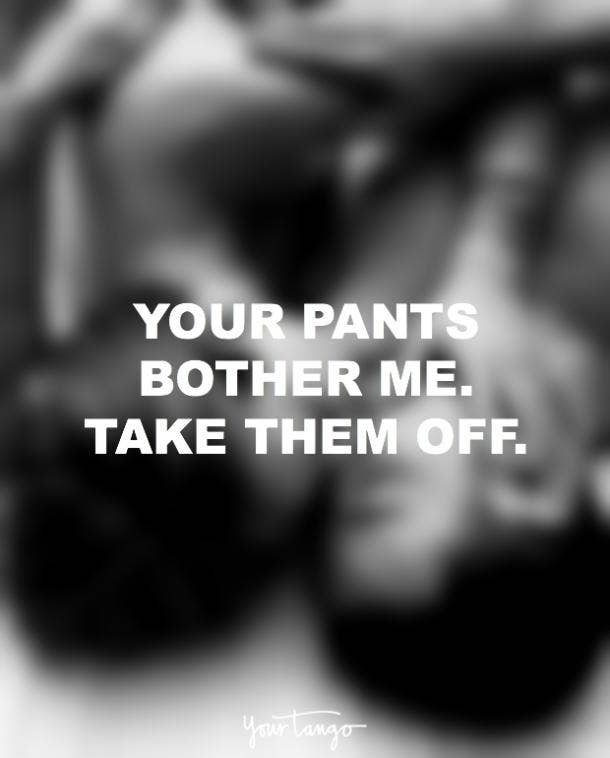 "Your pants bother me. Take them off."