Not only is Lenny hot, he sizzling.
Men come in varying degrees of hotness. There's hot, there's sexy, and then there are hot and sexy men like Lenny Kravitz.
Lenny Kravitz brings new meaning to the word sexy. From his dark skin to his gorgeous hair and luscious lips, if he's not the sexiest man, he's definitely one of the sexiest men on the planet.
He is so talented it's absurd — he not only writes almost all of his own material (whereas Katy Perry had a team of people to compose and Auto-Tune the Kafka-esque masterpiece that is Hot n' Cold). (Sexy.)
He also can sing his taut ass off and plays every single instrument on his albums. Again, this makes Lenny pure sexiness.
He is half of the genetic superpower that created Zoe Kravitz, who is just so beautiful it's almost insulting to the rest of us.
On top of that, Lenny Kravitz has been a sex symbol for over 30 years.
That's three decades. That's longer than I have been alive. That's longer than some people you know have been alive.
From his breakthrough with his dreadlocks and smoldering stare to his more recent 'fro and smoldering stare, the man is just the most beautiful thing walking this planet, with nary a wrinkle nor a lack of fashion sense anywhere to be found in his thirty years in the spotlight.
(Sure, you can giggle at that giant scarf, but you cannot deny that the man worked it.) What else do we expect from someone as sexy as Lenny Kravitz?
Lenny is so sexy that he actually has an entire book of photography dedicated to just his insane beauty.
I received a copy of Lenny Kravitz by Marc Seliger as a gift from a pal when I was like, 15 years old.
So help me God, to this day it's unbelievable that I'm even able to leave the house knowing that I have that on my bookshelf.

Related: The 9 EXACT Things Women Want Men To Do In Bed

Especially when you open certain pages that feature him naked and in which you can see almost everything... It's even more incredible than you imagined.
That voice. That talent. That style. That face. That hair. That smile. Those eyes. Those vests. That scarf. That body. That leather. Those piercings.
Ahem. See below why Lenny Kravitz is easily one of the sexiest men that ever graced this f*cking planet.
Seriously, he's so exquisite that it's offensive. In the meantime, I'll be taking a cold shower and crying that he'll never be mine.
Wait, Lenny Kravitz—you're 52 years old? Jesus Christ, man.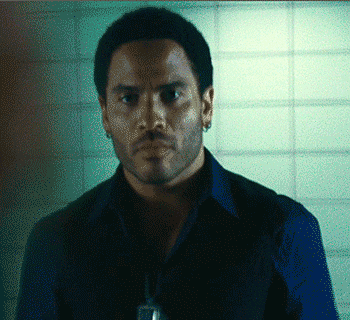 This is exactly what the rest of the hotblooded world does to Lenny Kravitz. All day. Every day.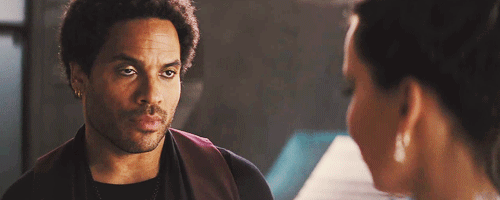 He's literally smokin' hot. Even though actual smoking is bad for you, it doesn't matter. It does. Not. Matter.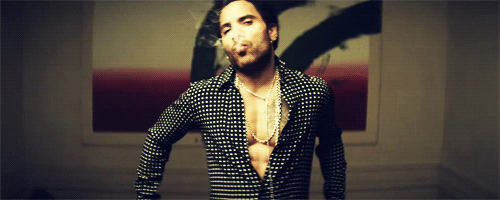 Lenny Kravitz smoking - Tumblr
If you ever want to compete with this man for attention, you really do have to go all out.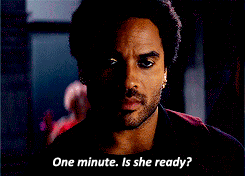 Lenny Kravitz as Cinna in The Hunger Games - Tumblr
Lenny Kravitz looks just as good going as he does, well, you know.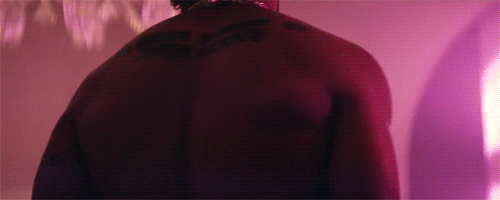 Lenny Kravitz is the only man on this planet besides Prince and Stevie Wonder (okay, and occasionally Bono) who can wear sunglasses indoors and look amazing instead of amazingly douchey.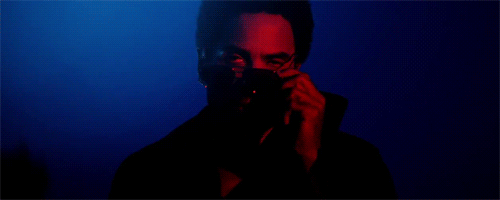 Lenny Kravitz makes even mundane tasks look incredible.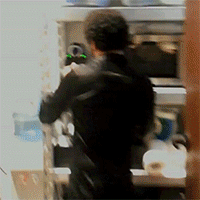 Got.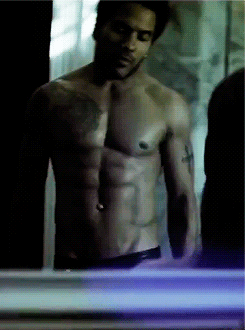 Damn.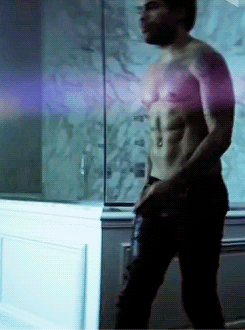 You can have a whole lotta love, Lenny. Please. Take it. Take it all.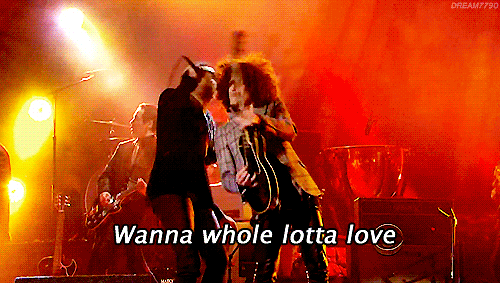 Lenny Kravitz and Led Zeppelin - Tumblr
You can try to fight the fact that you want to have sex with Lenny Kravitz, but ...