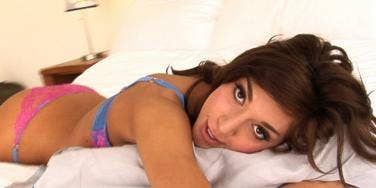 These celebs hit the pole before they hit it big.
We see them windin', grindin', up on those poles!
A lot of what celebrities sell is sex, so most stars had to be pretty sexually appealing and attractive to achieve (and in some cases sustain) any kind of fame. As a result, it's not entirely surprising that quite a few celebrities stripped for a living before hitting the big time ... and, once more, in some cases, after that.
The latest celebrity to take off their clothes for cash is, not surprisingly, Farrah Abraham. Abraham, who went from starring on Teen Mom to starring in Back Door Teen Mom and Teen Mom 2: Back Door And More with professional porn star James Deen, is reportedly working at a strip club in Austin, Texas.
Sources told E! News, "She was hired a couple of weeks ago as a cocktail waitress but wanted to make more money dancing, so they moved her up to the stage. She was on all three stages, the main stage and two side stages."
Still, much like she did with her sex video, Abraham isn't being completely up front about her motivations for becoming a stripper. The struggling, parched sex tape starlet insists, "I'm doing research. A friend of mine works there and I'm researching. I've been trying out all the roles that make up a gentleman's club, including cock-tailing and sexy dancing. There's management and there's cooking too. It's job shadowing that I hope pays off. In the same way Jennifer Aniston researched her role as a sexy stripper, that's what I'm doing. It's how I get the information to write my books and do my movies. Unfortunately, I'm not free to talk about what those future projects may be. But I'm interested in hearing all the women's stories. And while I'm doing it, I'm getting paid. I'm getting paid to play a role and get informed."
Weird that she has to do research for books she probably uses a ghost writer for, but whatever. She's not alone! Here are 20 more celebrities who, at some point in their lives, were strippers. Now if you'll excuse me, I'm going to call my dad.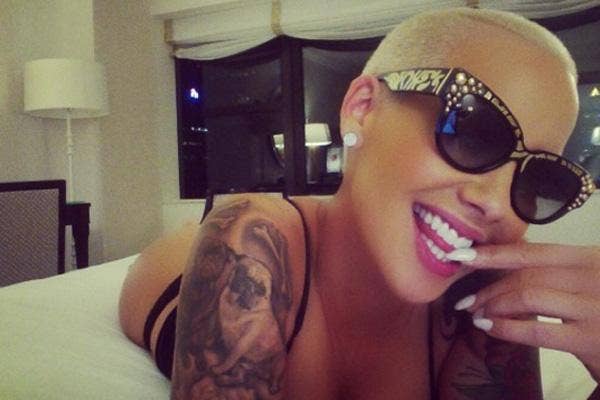 Amber Rose
Amber Rose went from a Philadelphia stripper to Kanye West's cuckolded ex to Mrs. Wiz Khalifa. Not a bad trajectory.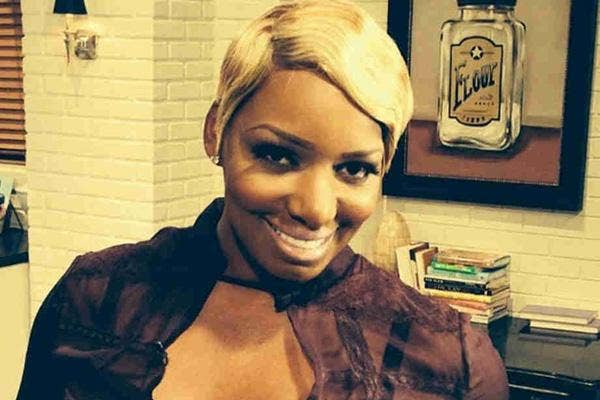 NeNe Leakes
When her castmates on Real Housewives Of Atlanta called NeNe Leakes out on her stripper past, she reacted by dancing and sassing, "Why wouldn't I be a stripper?" Atta girl.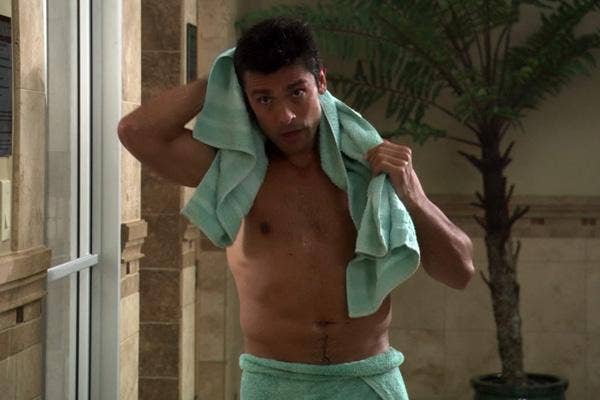 Mark Consuelos
While attending University of Florida, Mark Consuelos started out as a roadie for a traveling troupe of male go-go dancers, then eventually became a stripper with them.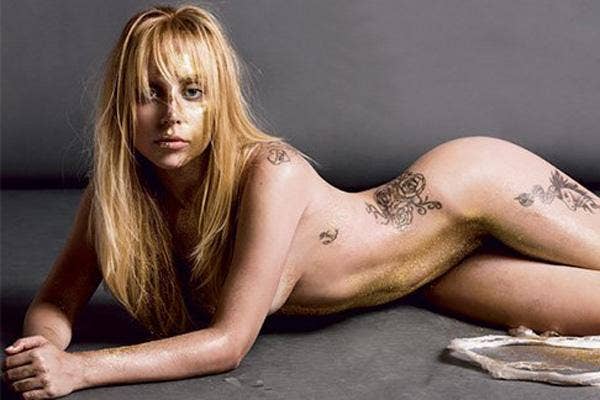 Lady Gaga
Before she was Mother Monster, Lady Gaga was Stefani Germanotta, a wannabe rock star who danced in go-go bars to make rent.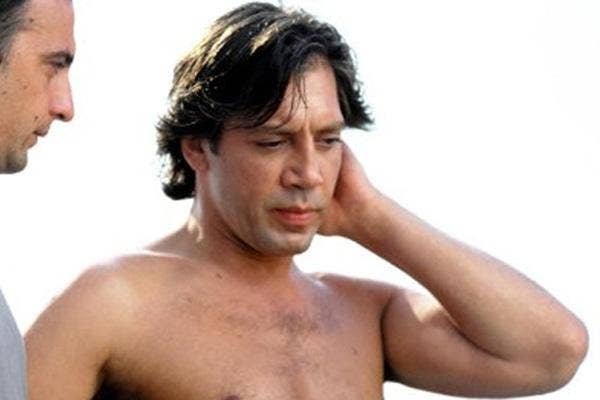 Javier Bardem
Javier Bardem was a stripper for exactly 10 minutes. Why so short? He explains, "My mother was in the audience."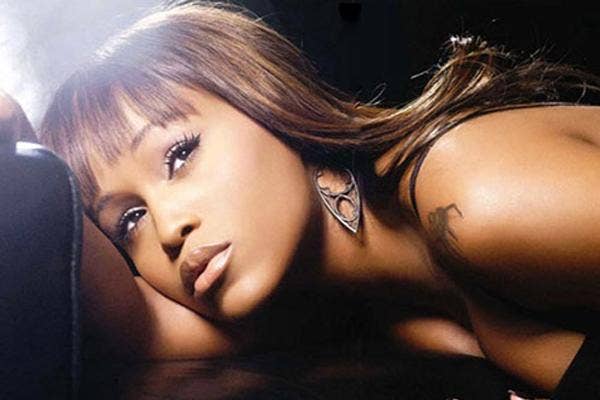 Eve
Before she was the Ruff Ryders' First Lady, Eve was a stripper in her native Philadelphia.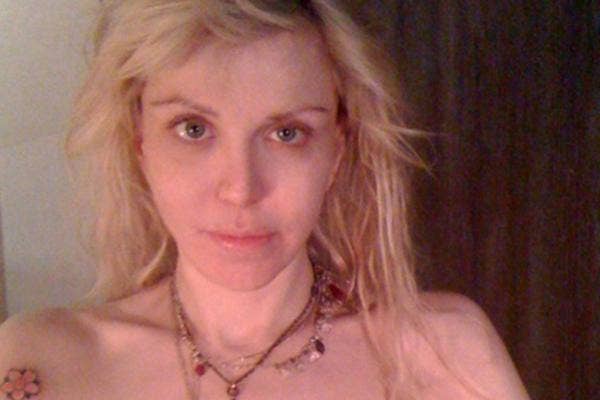 Courtney Love
Courtney Love told LA Weekly that stripping funded her band, Hole, before they found success. "I didn't just work at Jumbo's, I worked at Nude, Nude, Nude! Century Lounge near the airport. I worked at Seventh Veil," she said. "But Jumbo's did give me more consistency. I got to work in the day. To me back then, 300 bucks in a day was fine. I was able to do the kind of stripper economy which is ... for every $5 I made, I would give Eric Erlandson three of them and that's how we bought our van and we bought our backline."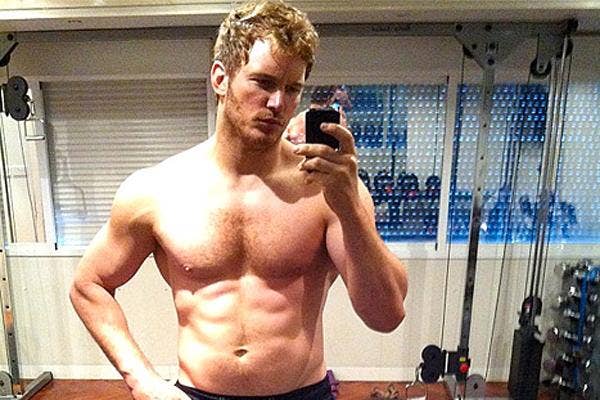 Chris Pratt
Chris Pratt confessed on Ellen, "When I was a kid, I was in a small town. I was a stripper for a little while ... It was very low rent ... I did bachelorette parties in my hometown, my friend's grandma had me. I wasn't good." Pratt said he would just "slowly, awkwardly dance," and he only made $40 — so he quit after three gigs.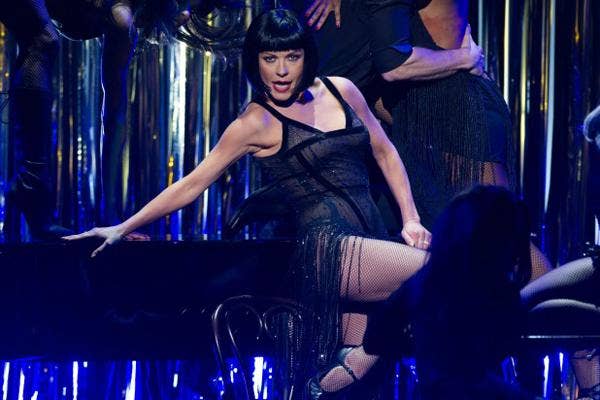 Catherine Zeta-Jones
Catherine Zeta-Jones is widely regarded now as one of the most elegant, classy women in Hollywood, but she started out as a stripper ... to pay for a nose job. We bet she was beautiful the way she was born, but more power to her: The move definitely paid off in the long run.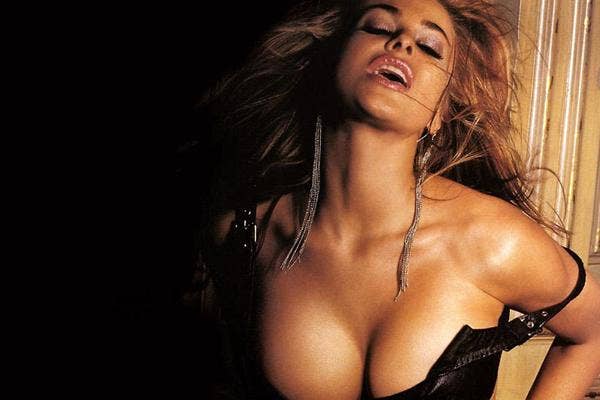 Carmen Electra
Before Prince took her under his wing as a dancer and performer, Carmen Electra would dance in strip clubs instead. She used her experience to launch a successful line of cardio striptease workout DVDs, so good for her!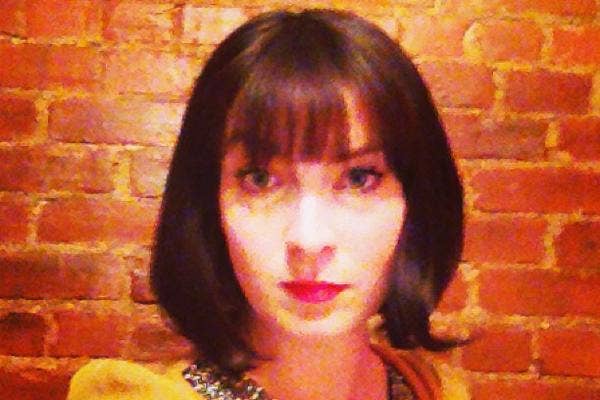 Diablo Cody
Diablo Cody used to be a stripper. Now she's an Oscar-winning screenwriter. Apparently she's multi-talented.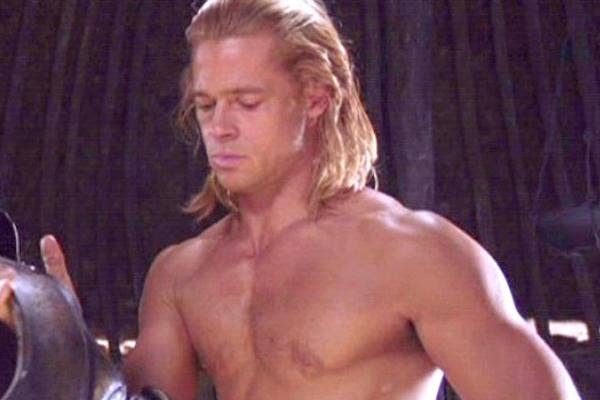 Brad Pitt
When Brad Pitt was in college, he was part of a male stripping group called "The Dancing Bares." We see what they did there.
Anna Nicole Smith
Before she was discovered by a modeling scout and launched into infamy for marrying a very wealthy, very old man, Anna Nicole Smith was a stripper in her native Texas.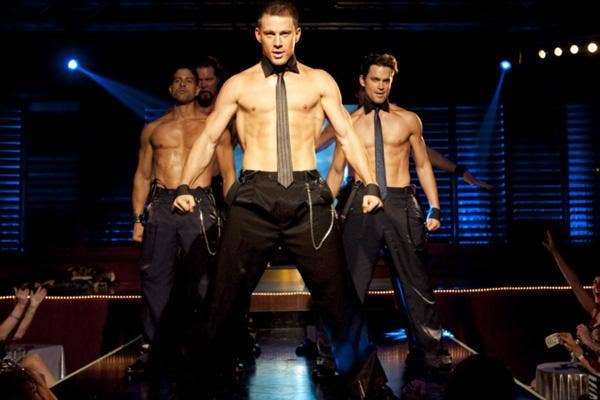 Channing Tatum
Channing Tatum based Alex Pettyfer's character in Magic Mike on his own experiences working as a male stripper in Florida under the stage name "Chan Crawford."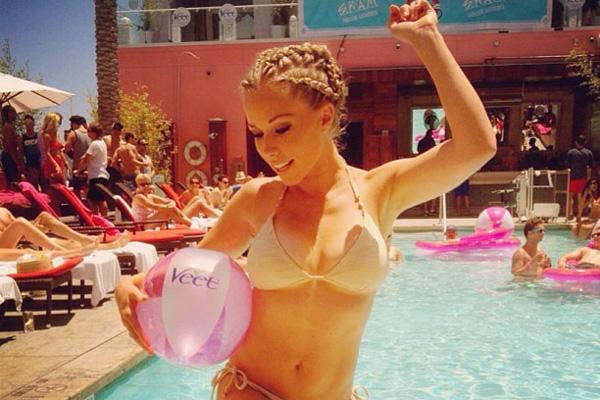 Kendra Wilkinson-Baskett
Kendra Wilkinson-Baskett has said she's embarrassed of being a stripper when she was 18, but seems to have no shame admitting she was in an 86-year-old man's harem. Okay.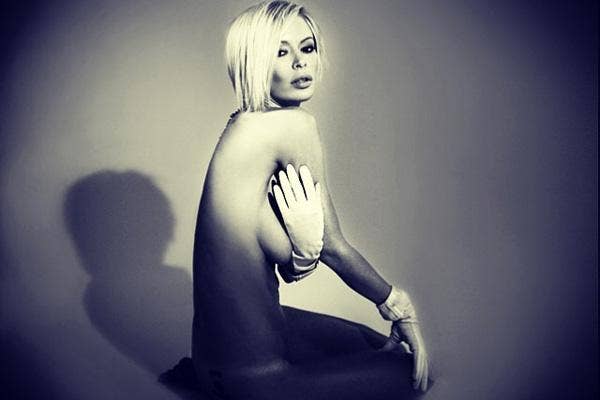 Jenna Jameson
Jenna Jameson was a stripper before she became one of (if not the) biggest porn stars of all time. Seems like a logical progression to us.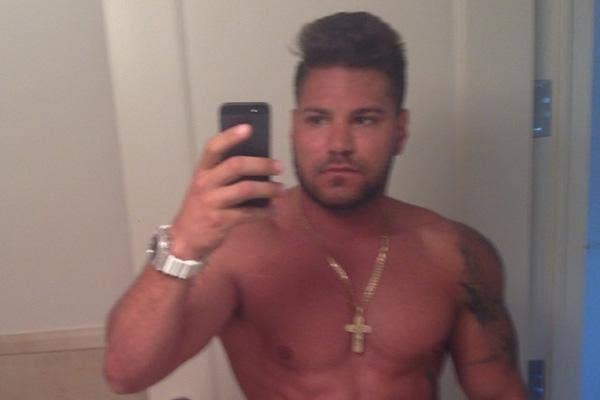 Ronnie Ortiz-Magro
Ronnie Ortiz-Magro once hosted a Chippendale's revue, which is probably the only place his fitness obsession wasn't completely annoying to everyone else around him.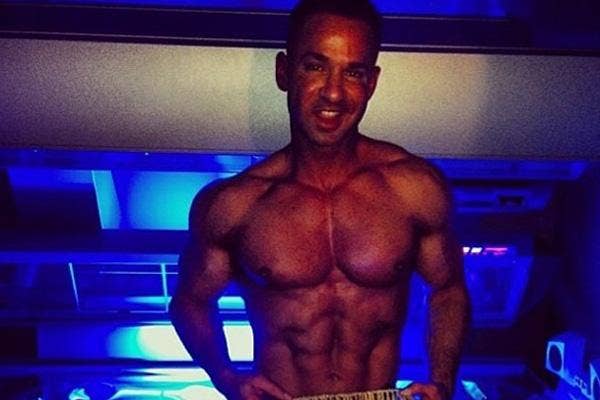 Mike 'The Situation' Sorrentino
Mike "The Situation" Sorrentino had ladies make it rain all over his, well, siutation when he was part of "The All-American Males" strip troupe. We hope he invested that cash wisely, because now most of us are willing to pay him to go away.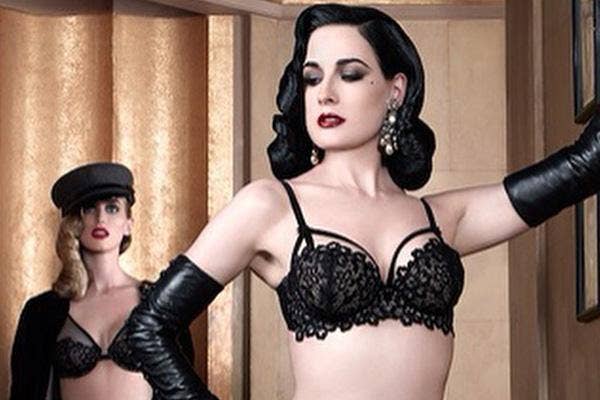 Dita Von Teese
Before becoming a glorified stripper named Dita Von Teese, the burlesque personality was a regular stripper named Heather Sweet.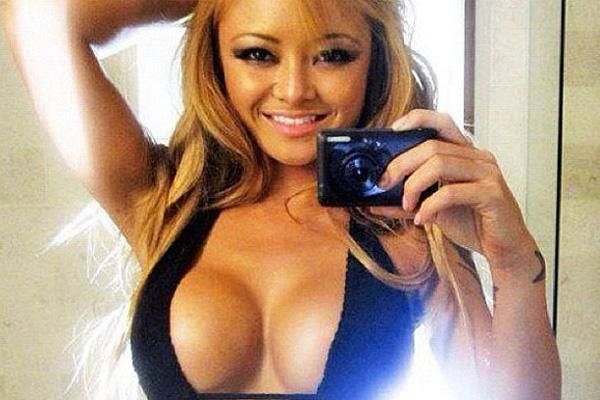 Tila Tequila
Tila Tequila went from a stripper to a MySpace celebrity to a reality star to a neo Nazi. Anyone else wish she'd have stayed on the pole?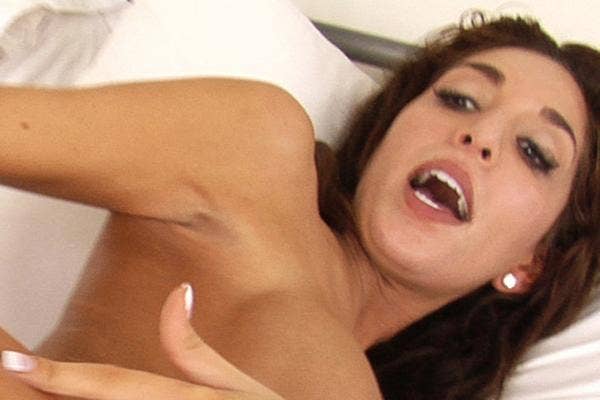 Farrah Abraham
Farrah Abraham is going in the opposite direction of most of the stars on this list. After appearing in Teen Mom and then Back Door Teen Mom (and its sequel), Farrah Abraham is now stripping in Austin, Texas. It's probably a symptom of her lack of foresight: With a skill set and a resume this limited, what else was she going to do?
Previous
Next
BEGIN