Not everyone has a "type" when it comes to dating. These six celebs certainly seem to have a "type."
While the notion of having a "type" when it comes to dating seems outmoded, outdated and out of fashion, it's actually pretty common.
Know who supposedly has a type? Oh, just The Rock. According to Christine Bently, a blonde who will star alongside The Rock — Dwayne Johnson on his birth certificate and to his mama — on HBO's Ballers, the single, buff star has a thing for blondes.
Did she just reveal that she smells what The Rock is cooking? Or is The Rock getting a whiff of what she's cooking? Is she trying to, um, cook up some publicity through The Rock? It sure, well, smells like it.
In addition to telling Radar Online that The Rock is flirty and fun, Bently called him an absolute gent and a ladies man. Usually, those things are mutually exclusive, but whatevs.
So, that happened. She says The Rock has a type and whether or not that's true, we say that he is not the only celeb with dating partner prefs.
There is nothing wrong with liking and preferring certain physical attributes or personality characteristics when diving head first into the dating pool. We like what we like and deep down, we're all a little superficial. It's how we indulge those vanities — or overindulge them — that leads to problems.
As long as we're not judging others for being different, it's fine to seek out mates of a certain height, profession or even hair color. It's totally not okay to disregard or dismiss those who don't fall into those categories simply because they don't fall into those categories!
That said, these celebs seem to have a "type."
Leonardo DiCaprio:

The actor and resident hunk's dating resume is littered with supermodels, from Gisele to Bar Refaeli. If you're not an 11 on a scale of 1 to 10, then you don't get a chance to date Leo. Non-supermodels need not apply. Make that "need not think about applying." That'd be a waste of time and resources.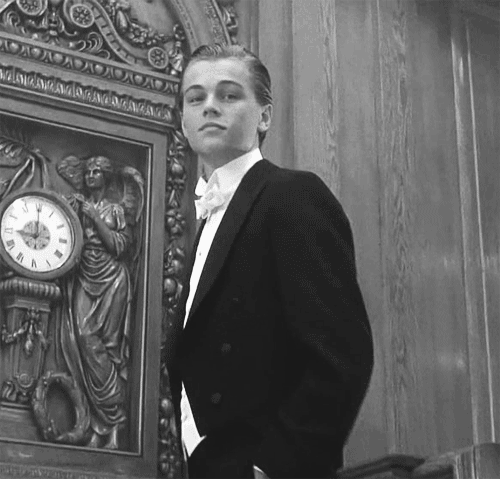 Leonardo DiCaprio - Giphy
Ashton Kutcher:

The actor and man responsible for helping Twitter become "a thing" likes genetically blessed brunettes, like former wife Demi Moore, and baby-mama-to-be Mila Kunis. He's no slouch in the Good Looking People With Brown Hair Dept., either.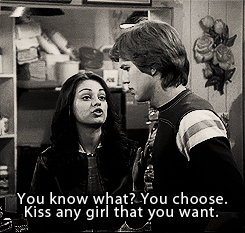 Ashton Kutcher and Mila Kunis - Giphy
Pamela Anderson:

Here's a riddle: Bad boys, bad boys, whatcha gonna do when they come for you? Well, if you're Pamela Anderson, you marry them! The buxom Canadian blonde has always had a thing for bad boys, from Motley Crue drummer Tommy Lee, the father of her two sons, to musician Kid Rock, to celebutard Rick Salomon, whose claim to fame is a Paris Hilton sex tape. She and Salomon are supposedly divorcing but were seen together again recently. She is magnetically drawn into the vortex of bad boys.
: Johnny Depp:

Exotic beauties and waifs are Depp's specialty. He is currently engaged to Amber Heard, but before her, he was with French babe and baby mama Vanessa Paradis for over a decade. And even before her, the handsome actor dated Kate Moss and Winona Ryder, both of petite postures.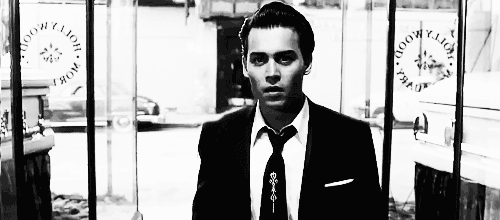 Kim Kardashian:

The reality star usually dates (or marries) someone with a sports or a music background. She likes athletes (Kris Humphries, Miles Austin, Reggie Bush), but it doesn't matter if they play football or basketball. They just hafta be ballers. She also likes rappers (Kanye West, Ray J), while her first hubby Damon Thomas was a music producer.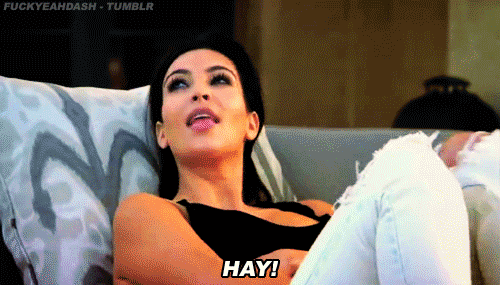 Ryan Reynolds:

Blondes have more fun, especially when they date Ryan Reynolds. After splitting with fiancée Alanis Morissette, who is decidedly not blonde, the Canadian actor married Scarlett Johansson, divorced her, and then upgraded again with Blake Lively, she of the golden locks. Reynolds x Lively remain happily loved up and married.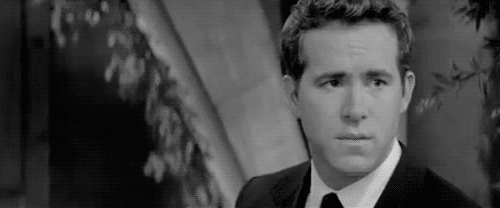 Dwayne Johnson
A never-was claims that Dwayne Johnson has a thing for blondes.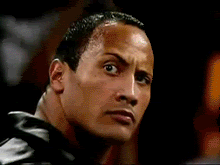 Dwayne Johnson as The Rock - Giphy