Trying to find the right family-friendly movie watch can turn into a pretty stressful situation at times, especially when you're trying to choose from the hundreds of movies on streaming services such as Amazon Instant Video, Netflix and Hulu. What can make it even more stressful is when you're trying to find a movie for kids that is safe and family friendly.
I used to babysit for a family who had two young children, and I cannot tell you how many times I wanted to pull my hair out when trying to help them pick a movie.
---
---
With so many options, it's difficult to know, what movies are good and which ones to avoid. Chances are your children already have a list of movies that they would like to see, too.
Whether you're a mother, a babysitter, or an older sibling — there's probably going to be lots of nights where you're in charge of (or have to help in assisting with) picking the right movie for your family or kids. You can spend your time reading reviews or looking online watching movie trailers with the kids.
---
---
If you want to save yourself some time, you should be prepared to have lots of options ready. Thanks to modern technology, there's a lot of movie streaming sites and services out there that have lots of options for parents.
One of these services is Amazon Prime, which I'm a big fan of.
If you're an Amazon Prime member, you have lots of choices when it comes to movies for children. What's even better is I'm going to tell you what they are. Here is a list of 15 family movies to watch on amazon prime with kids.
Rudolph the Red Nosed Reindeer (1964)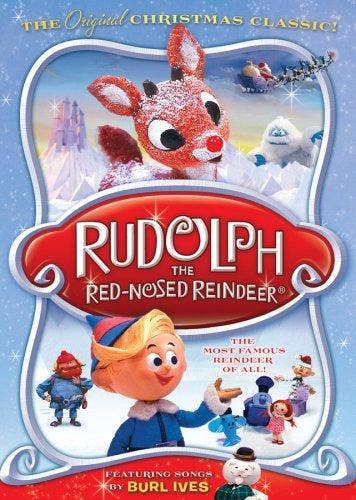 Rotten Tomatoes rating: 92%
Most of us have seen this beloved classic Christmas film. It's up to Santa's most famous reindeer, Rudolph, who has a shiny red nose, to save the day when an evil queen conjures up a storm on Christmas.
---
The Black Stallion (1979)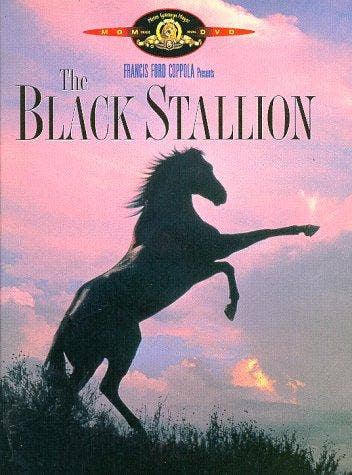 Rotten Tomatoes rating: 89%
While traveling with his father, young Alec becomes fascinated by a mysterious Arabian stallion that is brought on board and stabled in the ship he is sailing on.
When the ship tragically sinks, both he and the stallion survive only to be stranded on a deserted island. Alec befriends the horse, so when finally rescued, both return to his home where they soon meet Henry Dailey, a once successful trainer.
Together, they begin training The Black Stallion to race against the fastest horses in the world.
---
Indiana Jones and the Raiders of the Lost Ark (1981)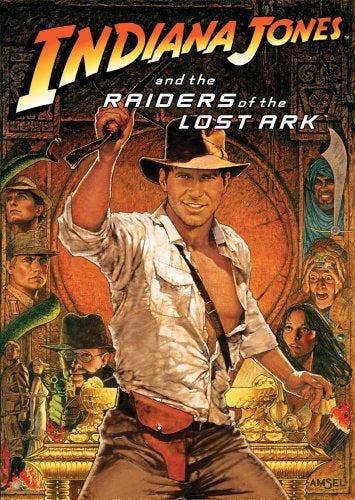 Rotten Tomatoes rating: 94%
Jones is summoned from his ivy-covered environs by Marcus Brody to find the long-lost Ark of the Covenant. As it turns out, the Nazis are already searching for the Ark, which the mystical-minded Hitler hopes to use to make his stormtroopers invincible.
But to find the Ark, Indy must first secure a medallion kept under the protection of Indy's old friend Abner Ravenwood, whose daughter, Marion, evidently has a "history" with Jones.
Whatever their personal differences, Indy and Marion become partners in one action-packed adventure after another, ranging from wandering the snake pits of the Well of Souls to surviving the pyrotechnic unearthing of the sacred Ark.
---
Goldfinger (1964)
Photo: Fanart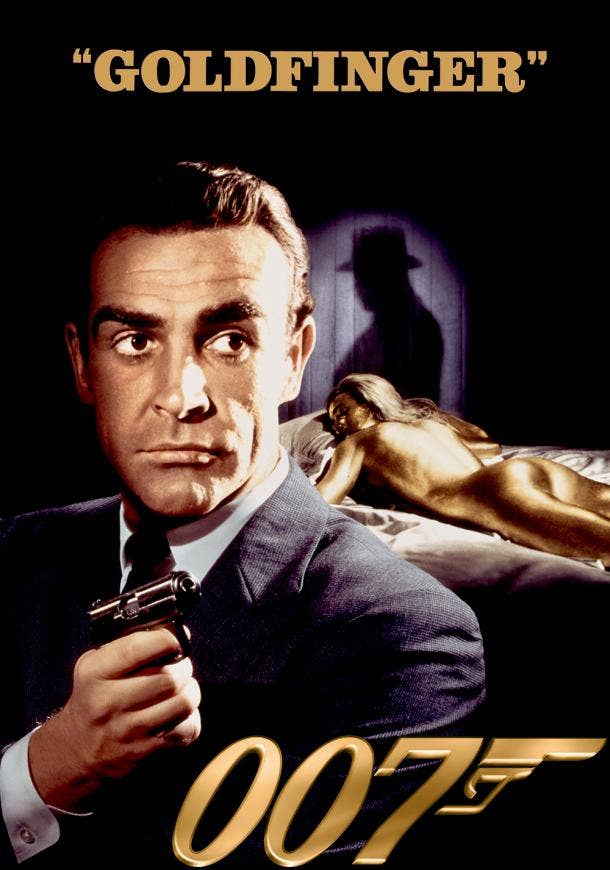 Rotten Tomatoes rating: 96%
In this third entry of the series, Bond gets his Aston Martin, spars with two statuesque British beauties and pits his wits against a memorable villain, Auric Goldfinger.
Add the first Shirley Bassey theme song and some exciting action sequences and the result is an explosive thriller.
---
The Gruffalo (2009)
Photo: wikipedia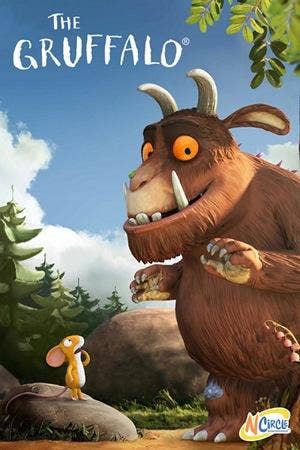 Rotten Tomatoes rating; 78%
Helena Bonham Carter narrates this delightful animated adaptation of the popular children's book from author Julia Donaldson and illustrator Alex Scheffler.
When a tiny mouse is cornered by three hungry critters, he weaves a colorful tale of an imaginary monster that scares his attackers away.
Later, the mouse gets a big surprise upon discovering that his frightening creation really exists.
---
Shaun the Sheep Movie (2015)
Photo: wikipedia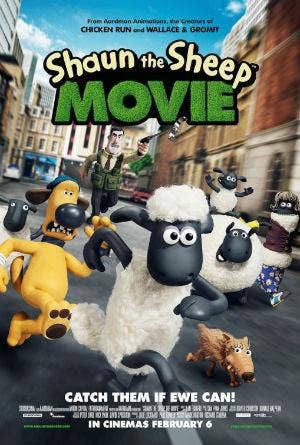 Rotten Tomatoes rating: 99%
When Shaun the sheep decides to take the day off and have some fun, he gets a little more action than he bargained for.
A mix up with the Farmer, a caravan, and a very steep hill lead them all to the Big City and it's up to Shaun and the flock to return everyone safely to the green grass of home.
This film is warm, funny, brilliantly animated, and a great pick for any family movie night.
---
Where the Red Fern Grows (1974)
Photo: wikipedia
Rotten Tomatoes rating: 75%
Based on the novel by Wilson Rawls, this film follows the events that befall a young Oklahoma farm boy as he, with the help of his two beloved hounds, struggles to help his family get by in the hard times of the 1930s.
---
Searching for Bobby Fischer (1993)
Photo: wikipedia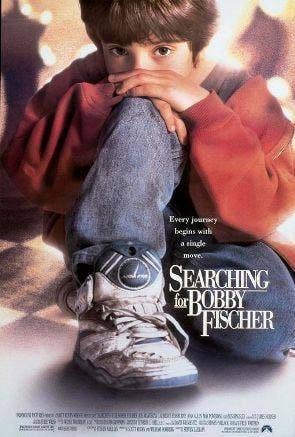 Rotten Tomatoes rating: 100%
Josh is just a "regular kid" who begins showing signs of being a genius at chess. His father (Joe Mantegna) encourages this, hoping that it won't fundamentally change his son's healthy outlook on life.
However, Josh is taken under the wing of a cold-blooded chess instructor, Bruce Pandolfini, who indoctrinates the boy in the "Bobby Fischer" strategy. Unfortunately, Pandolfini emphasizes all of Fischer's negative traits, especially his contempt for his opponents.
Josh is in danger throughout the film of sacrificing his essential decency, but in a rousing conclusion, the boy is able to successfully blend ruthless competition with good sportsmanship.
---
Zarafa (2015)
Photo: wikipedia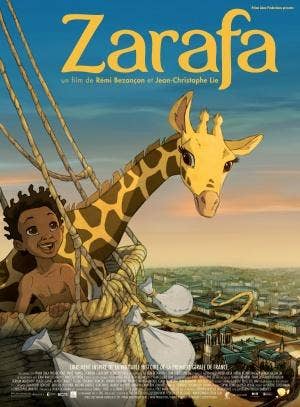 Rotten Tomatoes rating: 78%
Under a baobab tree, an old man tells a story to the children around him: The story of the everlasting friendship between Maki, a little boy who's 10 years old, and Zarafa, an orphaned giraffe.
Hassan, Prince of the Desert, is instructed by the Pasha to deliver Zarafa to France. But Maki has made up his mind to do everything in his power to stop Hassan from fulfilling his mission and to bring the giraffe back to its native land — even if it means risking his own life because he must fulfill his promise to Zarafa's late mother.
---
Paper Planes (2014)
Photo: amazon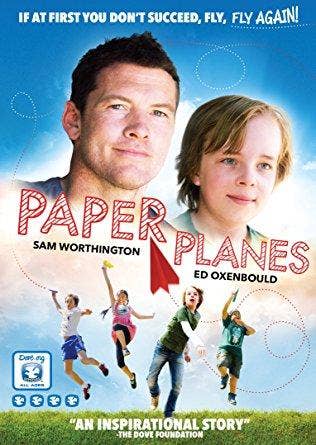 Rotten Tomatoes rating: 83%
This imaginative film tells the story about Dylan, a young boy who lives in Australia who finds out that he has a talent for making paper planes and dreams of competing in the World Paper Plane Championships in Japan.
---
Ella Enchanted (2004)
Photo: Amazon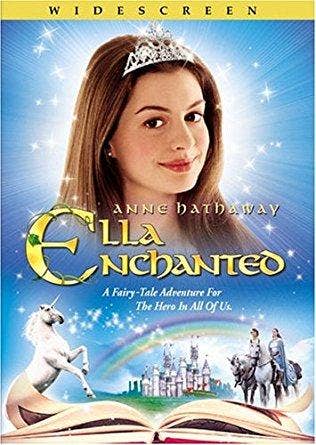 Rotten Tomatoes rating: 50%
Adapted from author Gail Carson Levine's award-winning children's book of the same name, the Miramax-financed modern fantasy Ella Enchanted is directed by Tommy O'Haver and stars The Princess Diaries alumna Anne Hathaway.
Ella lives in a magical world in which each child, at the moment of their birth, is given a virtuous "gift" from a fairy godmother. Ella's so-called gift, however, is obedience.
This birthright proves itself to be quite the curse once Ella finds herself in the hands of several unscrupulous characters whom she quite literally cannot disobey.
Determined to gain control of her life and decisions, Ella sets off on a journey she hopes will end with the lifting of the curse in question.
---
Iron Man (2008)​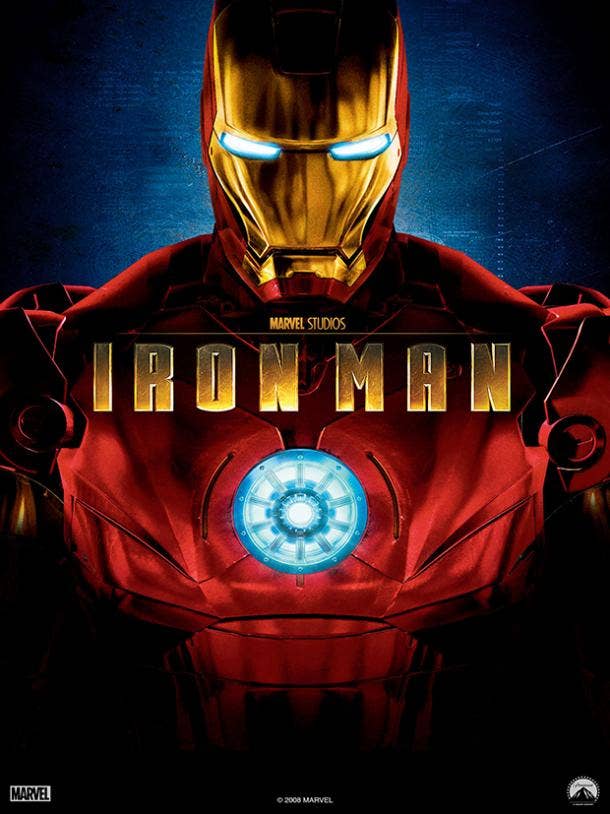 Rotten Tomatoes rating: 94%
Tony Stark is a billionaire industrialist and a genius inventory who gets kidnapped and forced to build a devastating weapon.
Using his intelligence and ingenuity, Tony creates a high-tech suit of armor which he uses to escapes captivity.
When he uncovers a nefarious plot with global implications, he dons his powerful armor and vows to protect the world as Iron Man.
---
The Spiderwick Chronicles (2008)​
Rotten Tomatoes rating: 80%
Peculiar things start to take place the moment the Grace family trades New York for a secluded old house owned by their great, great uncle Arthur Spiderwick.
Unable to explain the strange disappearances and accidents that seem to be happening every day, the family blames Jared.
When he and his siblings, Simon and Mallory, investigate what's really going on, they uncover the fascinating truth of the Spiderwick estate and the creatures that inhabit it.
---
The Hunger Games: Mockingjay, Part 2 (2015)​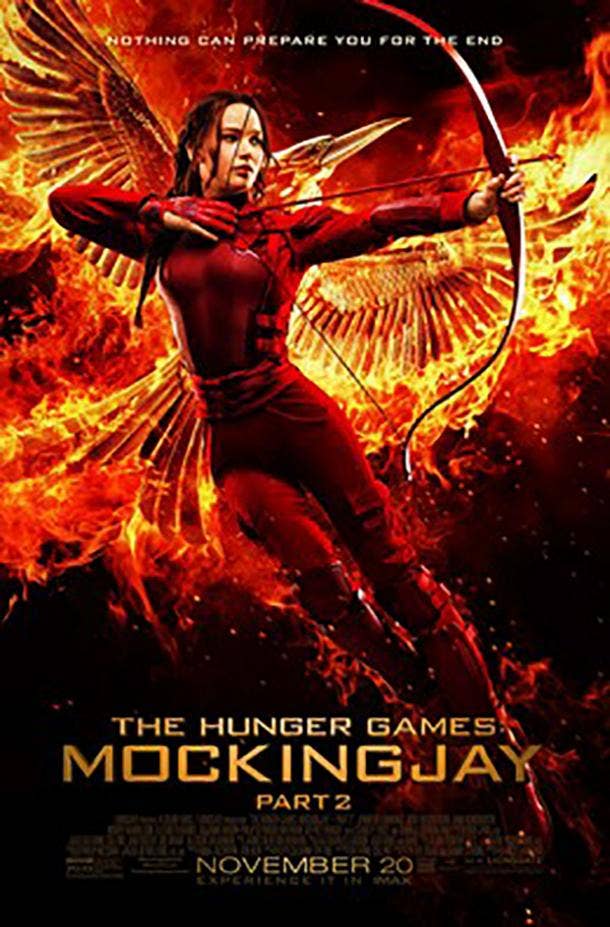 Rotten Tomatoes rating: 70%
Realizing the stakes are no longer just for survival, Katniss Everdeen teams up with her closest friends, Peeta, Gale, and Finnick, for the ultimate mission.
Together, they leave District 13 to liberate the citizens of war-torn Panem and assassinate President Snow, who's obsessed with destroying Katniss.
What lies ahead are mortal traps, dangerous enemies and moral choices that will ultimately determine the future of millions.
---
The Pursuit of Happyness (2006)​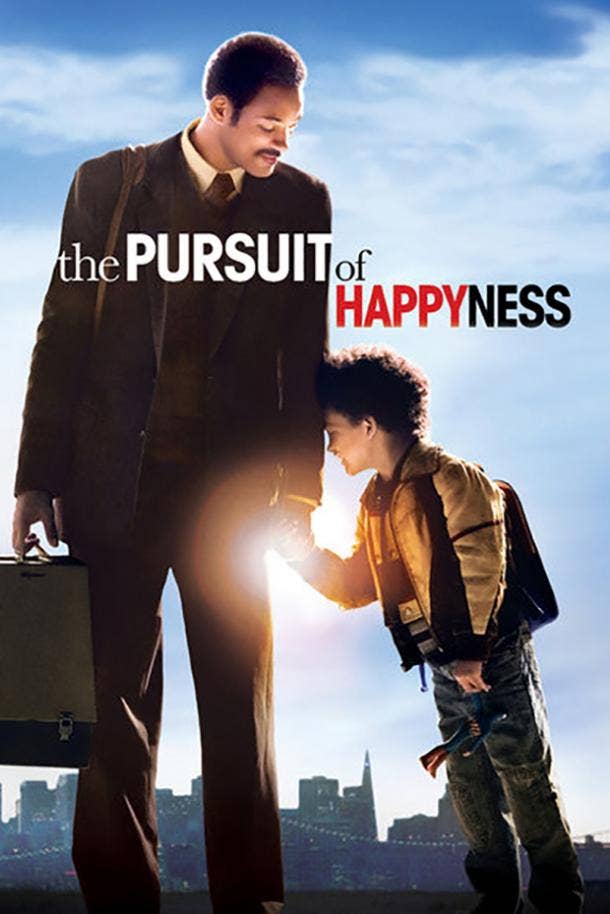 Rotten Tomatoes rating: 67%
Chris Gardner is a bright and talented, but marginally employed salesman. Struggling to make ends meet, Gardner finds himself and his five-year-old son evicted from their San Francisco apartment with nowhere to go.
When Gardner lands an internship at a prestigious stock brokerage firm, he and his son endure many hardships, including living in shelters, in pursuit of his dream of a better life for the two of them.
This movie shows the wonderful relationship between father and son, making it a great film for fathers to watch with their children. It's also inspiring in lots of other ways - this is something that can be very positive for children.
---