Join #TeamTatted.
When you're searching for awesome tattoo ideas, the internet is kind of a black hole. You can get trapped in the tattoo Google search for hours and find absolutely nothing that sparks your interest.
So who do you go to for tattoo inspo? No one seems to really get what kind of style you're going for and you definitely want it to be unique to you and your life.
If you're contemplating getting a tattoo, there's tons of inspiration out there, but who better to look at than the celebrities to keep up with every day?
It's not just a cool way to get to know someone better, it's also awesome inspiration for YOUR next tattoo!
Celebrity tattoos give you insight on who the person is; whether the tattoo is meaningful, family related or a beautiful piece of artwork, your fave celeb loved it enough to put it on their body forever.
Not only that but you trust these people's taste. They are the trend starters, after all.
We've all seen some pretty bad celebrity tattoos — I mean, how many celeb couple tats have we seen that ended in a split, yikes!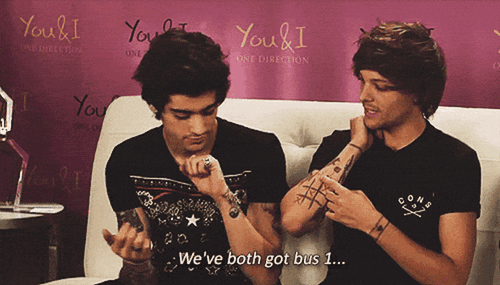 Teen.com
But there is a fair share of awesome, bad-ass tattoos in the VIP world, and they're exactly what you need to inspire your next ink!
Helen Flanagan
Follow in Helen Flanagan's footsteps and pay homage to one of your favorite celebrities with a beautiful black and white portrait.
Flanagan has a portrait of the notable Marilyn Monroe on her forearm to show her love for the old Hollywood star. This tattoo draws the eyes but remains classy and timeless!
Rita Ora
Rita Ora is known for her many tattoos but this stunning ballerina holds a special place in her heart. Ora got this tattoo for her childhood best friend because they used to want to be ballerinas together.
Show your love for your best friend with a tattoo that represents your friendship.
Lady Gaga
There's nothing like a huge back piece that screams uniqueness!
Lady Gaga is an icon for individuality and her tattoos showcase that. This particular tattoo of Gaga's is to commemorate the band Metallica and her collaboration with them at the Grammys.
This giant moth is symbolic of the Metallica song, Moth Into Flame.
Sporting your favorite band's lyrics is always a popular choice, but take the unique route like Gaga and find an artistic and unique way to showcase your love for an artist or group!
Brooklyn Beckham
Brooklyn Beckham may only be 18-years-old, but he's already onto his second tattoo, showcasing his love for photography.
His first tattoo is a portrait of a Native American Chief wearing a headdress, which received quite a bit of controversy. However, he soon showed off his camera tattoo on Instagram.
This detailed camera design can inspire you to get a tattoo to commemorate your passion, whatever it may be!
Sara Paxton
No one said every tattoo had to be serious and thought-provoking!
Sara Paxton has this adorable owl design on her arm, full of color and whimsical.
This design is unique in its color scheme and design, and the perfect inspiration if you're looking for a fun and flirty tattoo that's still unique to your personality!
Ruby Rose
Another celebrity known for her tattoos is Ruby Rose.
This new back piece of hers is a take on Paint samples from DIY stores like Home Depot or Lowes. Rose even joked in the caption of her photo that Home Depot is hiring her to save paper for paint samples.
This unique and humorous tattoo can inspire you to look at the mundane things in life and how those can become art for your body!
Prince Jackson
There's nothing cooler than a tattoo that commemorates someone you've lost, and that's exactly what Prince Jackson did with his tattoo of his late father, Michael Jackson.
The beautiful tattoo shows Michael Jackson in one of his signature dance moves with angel wings behind him.
A memorial tattoo is always a beautiful and inspiring idea if you're looking for something meaningful to get tattooed.
Kelly Osbourne
Even the smallest tattoos can make the biggest impact.
Kelly Osbourne tattooed the word "solidarity" into the side of her head in support of the LGBT+ community. Even though the tattoo is small, the placement is unique and striking.
Maybe head tattoos aren't your thing, but consider the simplicity of this tattoo and the meaning behind it for your next ink.
Miley Cyrus
Our pets can be the most important things in our lives, and that definitely rings true for Miley Cyrus!
Not only does she already have a tattoo in honor of her puffer fish who passed away, she then got a tattoo of her dog, Emu.
If you have any furry friends in your life that mean the world to you, consider a beautiful portrait of them as a tattoo!
Scarlett Johansson
Scarlett Johansson shows off her new ink of a child-like drawing of a horseshoe with the words "lucky you".
Johansson received some criticism for the style of the tattoo, but the artist is known for this particular style that looks almost like a kid drawing. It's great to check out all different types of art styles for your next tattoo.
Either way, Johansson obviously loves it and this style could be totally up your alley!
Lena Dunham
Last but not least, Lena Dunham got this beautiful landscape from her favorite childhood books, Eloise At The Plaza.
This unique idea of taking artwork from a children's book could definitely spark some new ideas for your next tattoo. It is nostalgic and something you'll always know you'll love, so you'll never have to worry about hating it.