The stars know how you really get off.
Can astrology tell you anything about what turns you on that you don't already know? What's the point about reading about your zodiac sign and sex?
First, it's enjoyable to read about oneself and think about how accurate or inaccurate something is. It can give you the feeling that you're not that easy to figure out and that, really, you're complex and kind of mysterious.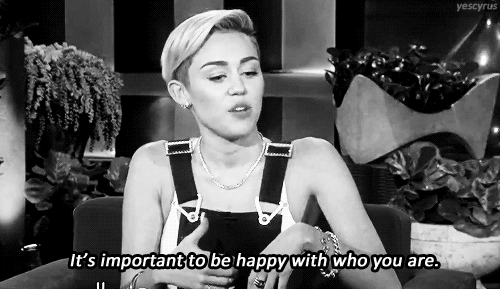 Giphy
The stars can't define you in every single way — you are your own unique person.
It's always a good thing to learn more about yourself. You're fascinating and what could be more interesting than gaining self-knowledge. There's the belief that the journey of life is all about self-knowledge, growth, and acceptance. The more we learn, the more we grow, and having a strong idea of oneself makes us strong, self-confident, and self-assured.
As much as our tastes change as we grow, so does the way we express ourselves, especially sexually. We may only know what we like because of experiences we had in the past and may be hesitant to try something new. Our sexual style evolves and changes just like everything else about us.
Sextrology can give us the permission to try out that fantasy we never shared with anyone or try a new position that we never had the guts to try. How can you be judged on something that the stars suggested?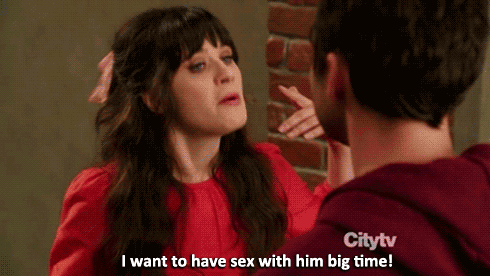 ReadUnwritten
As sexually confident as we all want to be, there may be limits that we're hesitant to cross, so seeing that the other people of your sign like something may give you that extra boost you need to try it.
Sexual exploration can only make sex better and more exciting for you. Here's what your sexual style is, according to your zodiac sign.
ARIES (March 21 - April 19)
TAURUS (April 20 - May 20)
GEMINI (May 21 - June 20)
You thrive on change and excitement, so your sex style is all about keeping up your interest and enthusiasm. Change is a necessary part of sex for you, so you go in for role playing scenarios, multiple partners, and new toys. You'll try anything once and if you like it, you may put it into the rotation, but you're not likely to repeat it for a while.
Read: The 13 Brutal Truths About Loving A Gemini, As Written By One
CANCER (June 21 - July 22)
You're all about closeness and connection, and you get turned on by feeling secure and loved. You wouldn't run out of the room screaming nor would you break into hysterical laughter if your partner suggested that you make love; for you, sex and love are connected in a major way.
You like to be kissed all over and told how hot and beautiful you are. Sex brings out all the feelings for you and you have been known to cry (happy tears) after having sex.
Read: The 5 Brutal Truths About Loving A Cancer, As Written By One
LEO (July 23 - August 22)
You're the ultimate sex kitten because you don't take sex that seriously. You like to have fun and play games with your partner. You're in charge of how your sex session will play out and you're in dominant position. Your needs come first but you give as good as you get.
VIRGO (August 23 - September 22)
For someone as concerned with cleanliness as you are, you like to get down and dirty. You like to get kinky and your foreplay starts long before you're actually having sex because you're usually researching it and perfecting your technique beforehand. You want sex that's unforgettable for both partners and you'll do what you need to do to ensure that happens.
Read: 7 Brutal Truths About Loving A Virgo (As Written By A Virgo)
LIBRA (September 23 - October 22)
You like to be dominated but that doesn't mean that you just lie back and not do anything. You want your lover to take charge and make your fantasies come true and, in return, you'll stretch your boundaries to make them feel satisfied.
Read: 11 Brutal Truths About Loving A Libra, As Written By One
SCORPIO (October 23 - November 21)
SAGITTARIUS (November 22 - December 21)
When it comes to sex (and most things) you're very spontaneous, open-minded and adventurous. You tend to change your mind right when you're in the middle of something, so your partners need to be both physically and mentally flexible. But if they can go with the flow, your partners will find that you're fun and creative when it comes to sex.
Read: 7 Brutal Truths About Loving A Sagittarius, As Written By One
CAPRICORN (December 22 - January 19)
Sex is a great tension-reliever for you. Everyone knows how hard-working you are, but they may not be aware of your wicked sense of humor and your voracious sex drive. You're a passionate lover who takes their time and by the time you're done, your partner will feel as if every inch of their body was attended to.
Read: 7 Brutal Truths About Loving A Capricorn, As Written By One
AQUARIUS (January 20 - February 18)
PISCES (February 19 - March 20)