So little has changed ... and the struggle continues.
Today is Dr. Martin Luther King, Jr. Day, a day where we celebrate the life and work of one of the greatest Americans who ever lived. However, as we reflect on Dr. King's legacy, it's important that we remember the man honestly.
Because there's a tendency for Americans to mythologize Dr. King. We see the statues, we hear the recordings of his "I Have a Dream" speech, and we remember his empathetic devotion to nonviolent protest in the wrong ways.
Yes, the man was compassionate and patient, but he wasn't polite. He wasn't a push-over.
Dr. King probably had more in common with today's Black Lives Matter movement than most of white America would be comfortable admitting.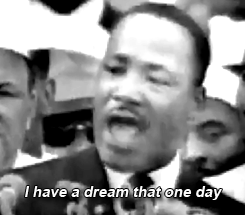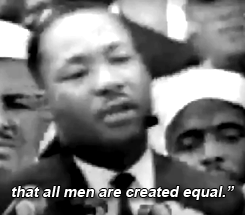 He didn't just preach love, he preached equality. And you can't truly work toward achieving equality without bluntly calling out all of the inequalities in the world. This is a man who once said "A time comes when silence is betrayal."
For example, Dr. King was an adamant anti-war protestor (particularly related to the Vietnam conflict), declaring that, "A nation that continues year after year to spend more money on military defense than on programs of social uplift is approaching spiritual death."
That stance didn't make him particularly popular with the mainstream media at the time and neither did his frank comments about racial and economic inequality in the United States.
While it's important to remember Dr. King's message of peace and love, it's equally important to remember that he was also a political radical who, through his rhetoric and protests, brought about more positive social change than almost any other figure in U.S. history.
Dr. King was such an amazing speaker that the best way to remember him is often through his own words. With that in mind, here are 20 Martin Luther King, Jr. quotes that should remind us all that he was an expert at speaking truth to power.
He was not a man who just wanted us all to get along. He was a visionary who was willing to knock down barriers to bring fairness and equity to all Americans.
If you're searching for the best quotes and memes to share with the people you love (or just want to feel inspired yourself) ... look no further! From the sweetest love quotes, inspirational sayings, and hilarious friendship truths, we've got you covered.