We all want to be respected.
There's an old Aretha Franklin song where she sings, "R-E-S-P-E-C-T. Find out what it means to me," and while the song may be from the 1960s, respect remains something that we all seek. And if we're not giving it, we will do whatever we need to do to have it.
We want to feel respected by all those we meet in our lives, and the social contract is that respect is what we show to those who are older and more learned than we are — meaning respecting our teachers, religious leaders, and our elders. It also never hurts to show respect to whoever we meet (it's always a good idea to show respect to strangers).
Courtesy often goes along with respect. Respect and courtesy are not old-fashioned just because they've been around for hundreds of years. Treating people with respect, politeness, and interest is always in fashion.
When we feel disrespected, we get angry and hurt. We can overreact to what we perceive is a lack of consideration and appreciation. Respect should never be withheld due to our social standing or anything superficial about ourselves.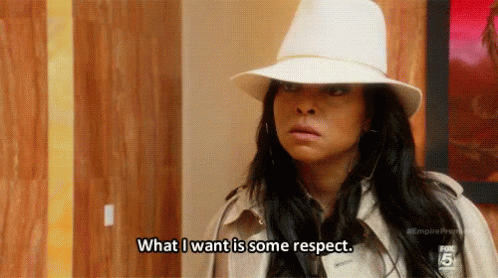 Tenor
While it's important to be respected by acquaintances or even strangers, we most want respect from our loved ones. We'll battle with our family members to stop treating us like a child and/or discounting our thoughts and ideas because of our ranking in the family.
We want our man to show that they respect us, our wishes, and our ideals, and to not just brush them off as if they were meaningless. If you're in a relationship, you want respect along with affection, validation, support, and love.
Many times, the showing of respect is very clear, but other times it can be murky. We all have different ways we show respect and different ways we perceive it.
If you're unsure that your partner respects you, astrology can help you figure that out. Here's how a man shows respect, based on his zodiac sign.
Aries (March 21 - April 19)
Taurus (April 20 - May 20)
Gemini (May 21 - June 20)
Cancer (June 21 - July 22)
Leo (July 23 - August 22)
You know Leo respects you because he challenges you to do better without making you feel as if you're failing. He's supportive, challenging, and with you every step of the way because he believes in you.
Virgo (August 23 - September 22)
Libra (September 23 - October 22)
Scorpio (October 23 - November 21)
Sagittarius (November 22 - December 21)
Capricorn (December 22 - January 19)
Aquarius (January 20 - February 18)
Pisces (February 19 - March 20)