Defeat just isn't an option. Ever.
It can be tempting to throw in the towel. You might even have walked away from what you really wanted believing that maybe this battle was not one you could win.
There's a lot that goes on behind the scenes when you need to keep fighting the good fight against all odds.
You may wish you could take a small break to think through a new strategy, or you may have thought you already quit for good and now find yourself wanting to get back in the ring again. Sometimes walking away is exactly what you need in order to gain perspective and return to shatter the wall that keeps you from your dreams.
You wouldn't be the first person to believe the path you're on is too tough to handle.
Defeat doesn't have to be permanent. As long as you remain willing to get up and try again, there's no stopping you from attaining your dreams. If you want something bad enough, realize that it's your tenacity that can get you to where you are headed. Sometimes half the struggle is just hanging in there until the miracle happens.
Your battle might feel like you are ready to give up on your student loan debt, or it could be breaking away from family dysfunction. There might be a weight loss battle you never seem to win, or maybe you're struck with terror by the thought of trying to find love again.
Whatever the struggle may be, you can decide that no matter how tough it gets, you will stay true to your goals—even if life knocks you down, you will get back up again.
Here are 13 quotes to remind you that it doesn't matter how long you stay down that counts, but the number of times you get back up again until you reach victory.
If you're searching for the best quotes and memes to share with the people you love (or just want to feel inspired yourself) ... look no further! From the sweetest love quotes, inspirational sayings, and hilarious friendship truths, we've got you covered.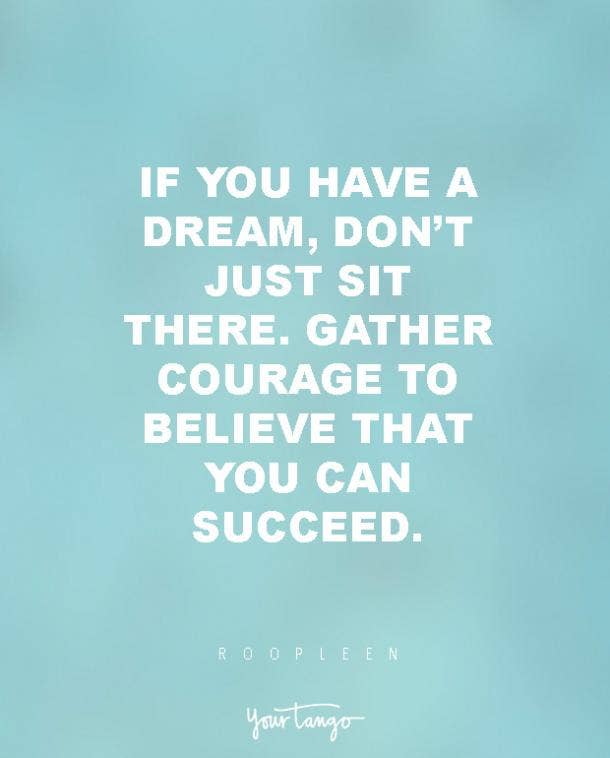 "If you have a dream, don't just sit there. Gather courage to believe that you can succeed and leave no stone unturned to make it a reality."
― Roopleen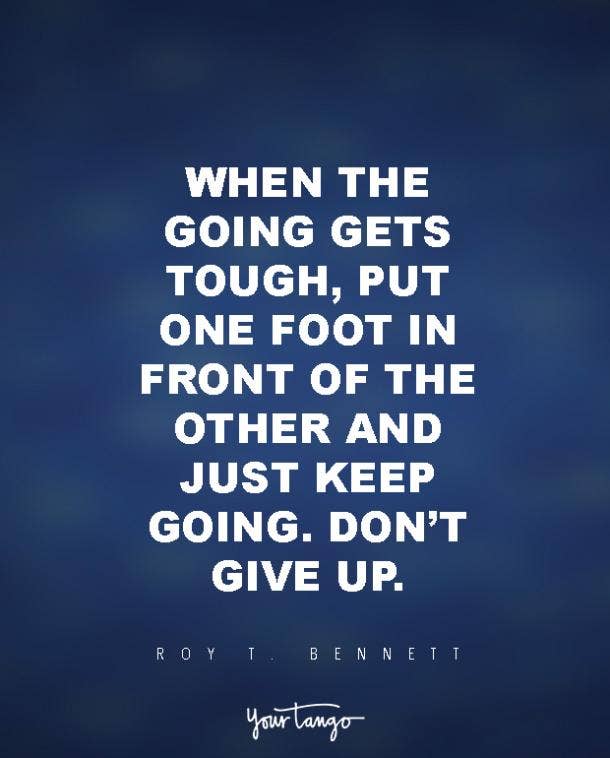 "When the going gets tough, put one foot in front of the other and just keep going. Don't give up."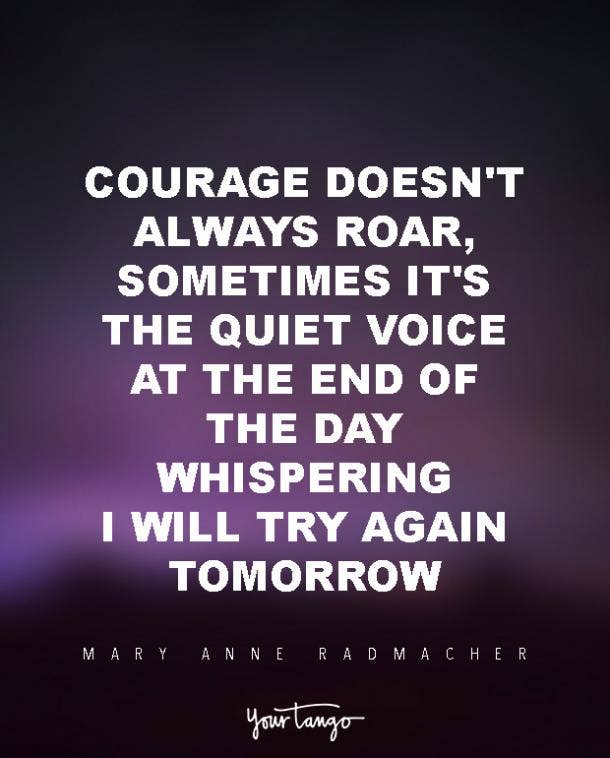 "Courage doesn't always roar, sometimes it's the quiet voice at the end of the day whispering 'I will try again tomorrow"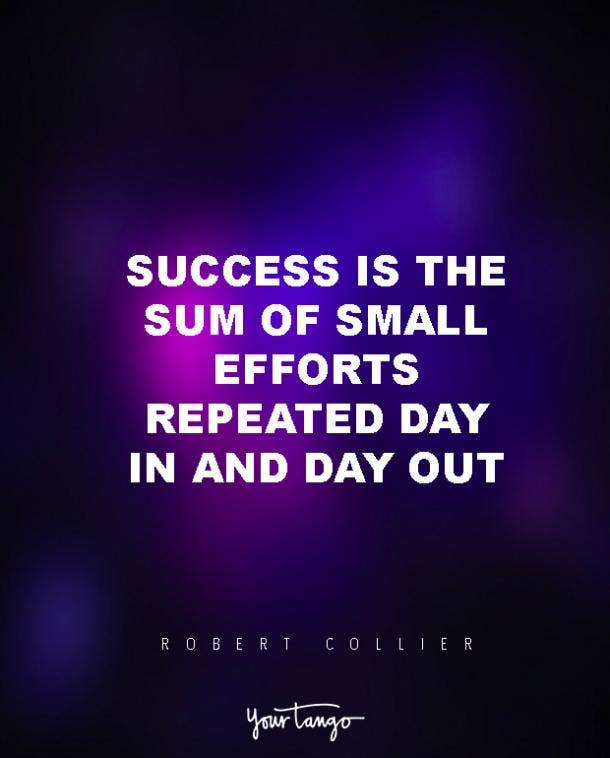 "Success is the sum of small efforts, repeated day in and day out."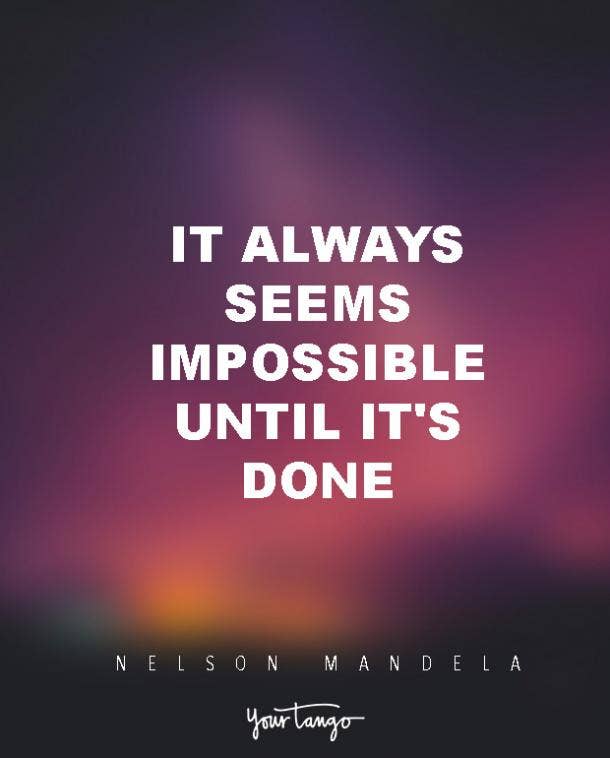 "It always seems impossible until it's done."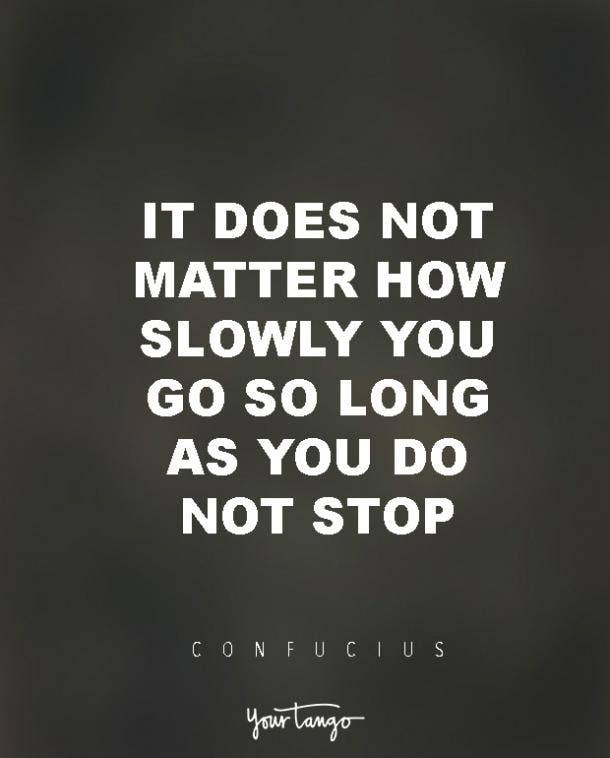 "It does not matter how slowly you go so long as you do not stop."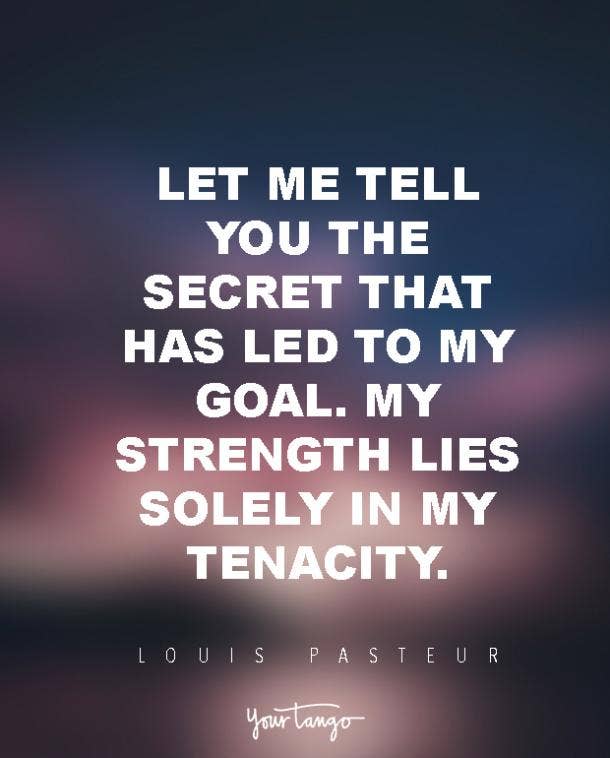 "Let me tell you the secret that has led to my goal. My strength lies solely in my tenacity."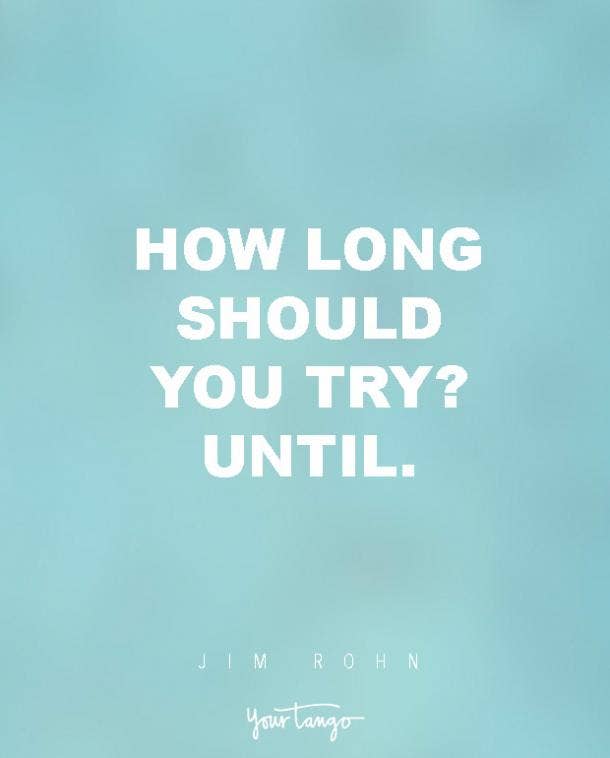 "How long should you try? Until."
— Jim Rohn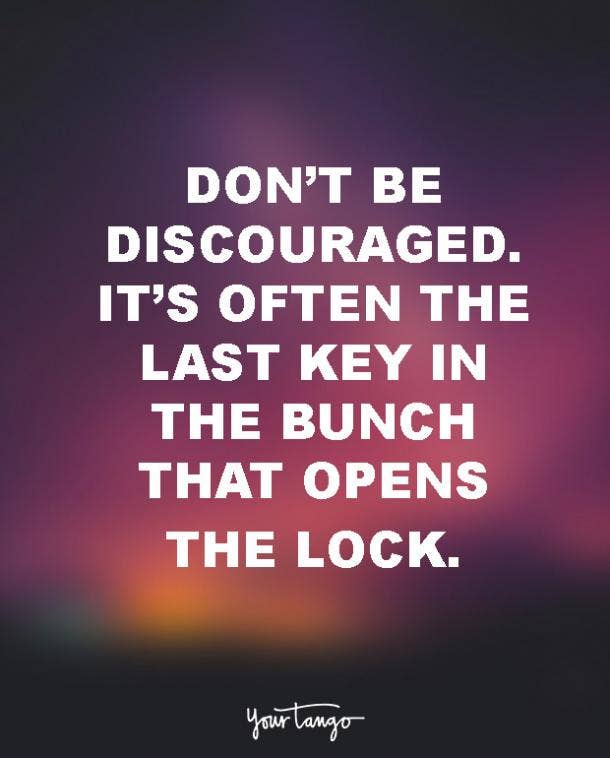 "Don't be discouraged. It's often the last key in the bunch that opens the lock."
— Anonymous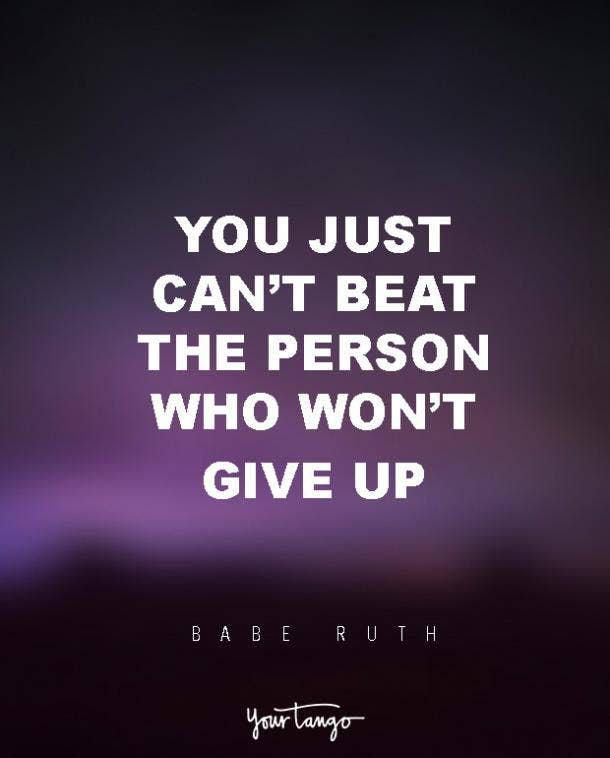 "You just can't beat the person who won't give up."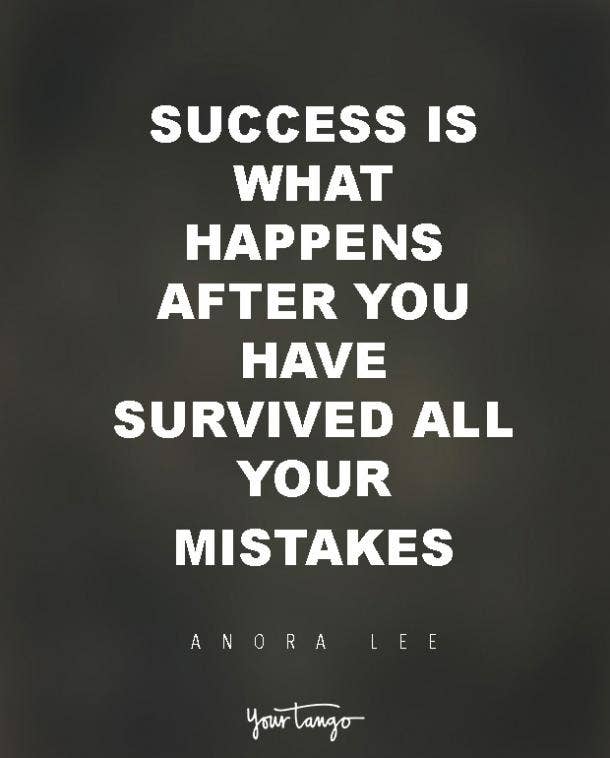 Success is what happens after you have survived all your mistakes."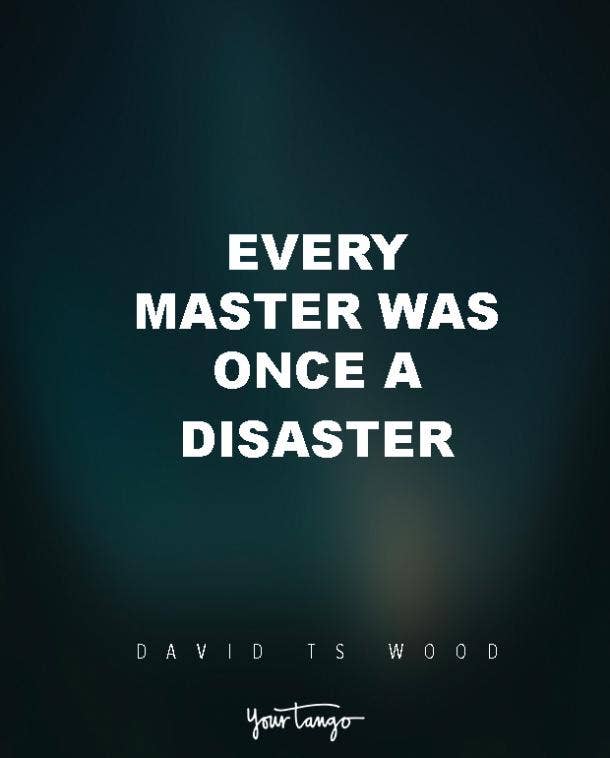 "Every master was once a disaster."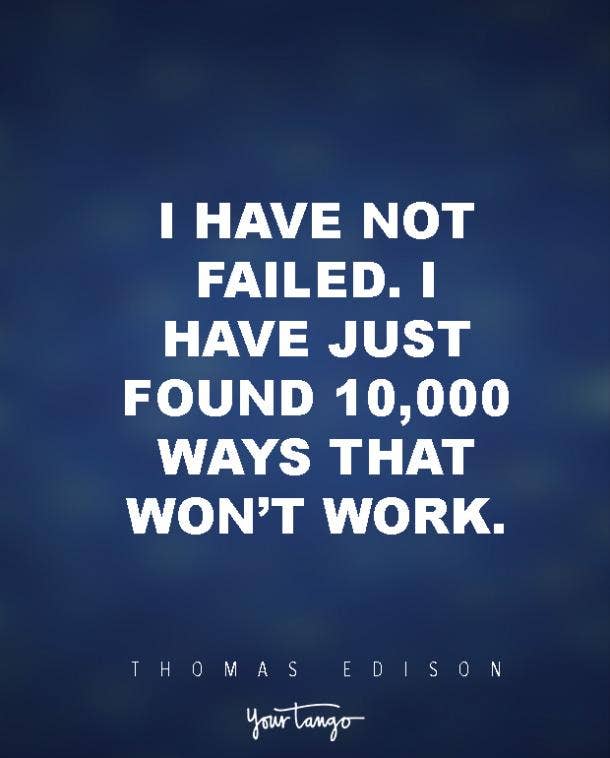 "I have not failed. I've just found 10,000 ways that won't work."