No sign is innocent.
Many people love reading their horoscopes because it helps them gain insight into particular situations or circumstances that they currently find themselves in.
Looking to the stars to learn a bit more about yourself is a great tool on the path to self-discovery. Each zodiac sign has their own dominant personalities that make people admire them. We play these strengths all the time and that is what lures some people to be our friend... or pushes them away.
But just as so many people look to the stars to learn about their strengths, it also benefits us to know our weaknesses.
We're human beings. Therefore, we aren't perfect. We have our bad sides and shortcomings. And sometimes, those bad sides and shortcomings take over and that's all that people see. What you need to remember, however, is that EVERYONE has these.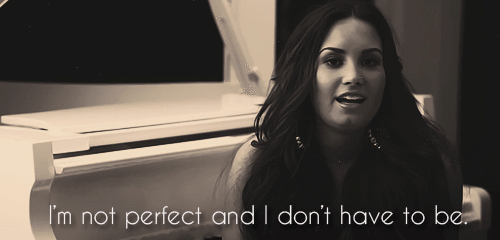 weheartit
More than likely, you will meet someone where your personalities just clash and both of your ugly sides will show. Again, everyone has these, and you won't get along with every single person you meet.
Also, no days are perfect. We all have bad days where these weaknesses are much more apparent and visible to those around us. And the benefit to knowing what those bad sides and shortcomings are is that we're able to find ways to deal with them.
Furthermore, knowing other people's weaknesses also benefit you. Knowing what sets them off and their shortcomings allow you to find ways to deal with them on their bad days.
And who knows? You might also become the person that they know they can trust to show their bad side to because you won't judge. And you know that they'll do the same to for you.
Our weaknesses are part of who we are and we can choose to either embrace them or change them. Here are each zodiac's worst qualities.
Aries (March 21 - April 19)
Taurus (April 20 - May 20)
Gemini (May 21 - June 20)
Cancer (June 21 - July 22)
Leo (July 23 - August 22)
Leo, you're easily the vainest of all the signs. Without constant praise and attention, you feel like finding a nice tree to go die under. This leads to you often keeping "regulars" around who routinely boost your ego in different ways. Leos like to think that their friends think highly of them, but really, their friends just don't think very highly of themselves (which is why they spend time with the Leo).
Virgo (August 23 - September 22)
Virgo, you take laziness to a whole new level. You somehow manage to procrastinate while you procrastinate. Each day you spend sitting inside eating junk food makes people think you're regularly lazy. But if they knew that you're actually meticulously mulling over other plans, and have been for months, they'd recognize that you really just struggle to get off your butt and take action.
Read: 7 Brutal Truths About Loving A Virgo (As Written By A Virgo)
Libra (September 23 - October 22)
Libra, you enjoy flirting with practically everyone, which often sees you dating people you shouldn't really be dating. This typically sees you in lengthy, committed relationships with a toxic person you think you can never leave because of how indecisive and unsure you are. Not to mention, you're lazier than Virgo. You have no trouble sleeping through most of the day and getting zero work done.
Read: 11 Brutal Truths About Loving A Libra, As Written By One
Scorpio (October 23 - November 21)
Sagittarius (November 22 - December 21)
Capricorn (December 22 - January 20)
Aquarius (January 21 - February 18)
Pisces (February 19 - March 20)