Photo: weheartit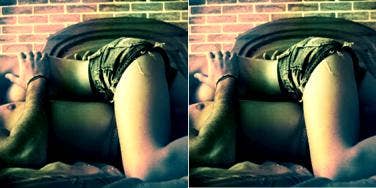 Those Australians know where it's at.
Everywhere in the world, people have different tastes — different taste in food, television shows. Even the requirements of what makes one beautiful is different for everyone. There have been studies on what the perfect man and the perfect woman look like around the world.
The same thing can be said about sex. Yes, each person has their own preference, but for a whole country to have a preference as well is not out of the ordinary.
Women's Health Magazine interviewed sexperts from different countries around the world and gathered five of the most popular sex positions from "Down Under to the Great White North" — Poland, Brazil, Belgium, Australia, and Canada. What makes this list interesting is that these countries are all on different sides of the world with different histories, customs, and cultures.
Believe it or not, these three also have an affect on the bedroom habits of the people who live in these countries. Some countries tend to be more conservative than others, so their sex lives would tend to be more on the "normal," vanilla side of the sex spectrum.
Meanwhile, there are countries that are much more progressive and more open to the possibility of sexual kinks and unique preferences. And interestingly, these sex positions are representative of the changing times and attitudes when it comes to sex.
Poland, for example, is very traditional, but with the new age they are slowly becoming more open-minded to "new experiences and experiments," according to Polish sexologist and pyschotherapist Daniel Cysarz.
Brazilian sex coach Olivia Barbosa says the same thing about the religious and conservative Brazil. Most Brazilians grow up believing that sex is taboo, but more Brazilian women no longer see that as the case.
Take a look and see which sex positions you and your partner would like to try yourselves.
1. Poland: The Galloping Horse
The man sits on the chair with his legs outstretched. The woman straddles with legs outstretched in front of her. She can keep her balance by holding on to his shoulders, and he holds on to her waist.
"You can switch it up by keeping your legs in the air so your hips can grind on him in a circular or back-and-forth motion. You can also plant your feet on the ground so you can push off for an in-and-out sensation," says Cysarz.
2. Brazil: The Amazon
The man lies down with his knees to his chest, with his legs wrapped around the woman as she squats down. With this position, the woman has more control.
3. Belgium: Missionary
The woman lies on her back with the man on top facing her, propped up with his hands to maintain some distance between them.
"Being so close to each other, the eye contact and the ability to kiss during sex brings out its passion, tenderness, and sensuality," says Brussels sexologist Agnes Jacquerye.
4. Australia: Lying Down Doggy
The woman lies face down while the man is on top and enters her from behind.
According to sexologist Elaine George, this position shows a more traditional masulinity, with an egalitarian twist. "The man still has control in this position, but it's very relaxing and sensual for both partners," she says.
5. Canada: Standing Doggy
The man stands behind the woman, who is bent over, holding on to either something in front or with him holding her arms.
Canadian sexologist Jessica O'Reilly says that Canadians are very open-minded about sex, thus, a third of Canadians have confessed to outdoor sex.
"Standing sex is fairly common, since you can do it anywhere, and if you're outside, this one doesn't risk getting down with the bugs, dirt, and poison ivy," she says.
Previous
Next
BEGIN