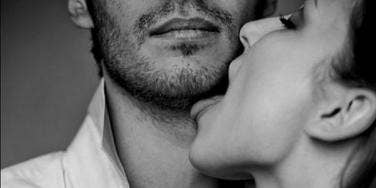 Every couple needs to change up their sexual routine and sex positions every now and again so it doesn't become just that: a routine. Sexual experimentation is key for keeping a long-term relationship fresh, fun and fulfilling. Opening up about your desires can also bring you and your partner closer together. "Experimenting with each other requires a willingness to be vulnerable, which improves intimacy," says Mort Fertel, Baltimore marriage counselor and creator of the Marriage Fitness Program.
What types of sex might you and your partner be missing out on? Click the gallery below to learn what every couple should try.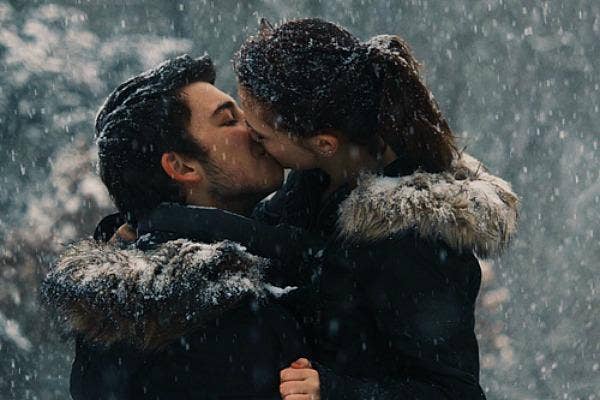 Photo: WeHeartIt
1. Holiday Sex
If there's a three-day weekend associated with any holiday, you better believe that couples are getting busy between the sheets. Valentine's Day, Memorial Day, Fourth of July and especially New Year's Eve see a spike in sexual activity and conception in the United States, according to biorhythm researchers. No wonder. Who doesn't want to start the New Year off right?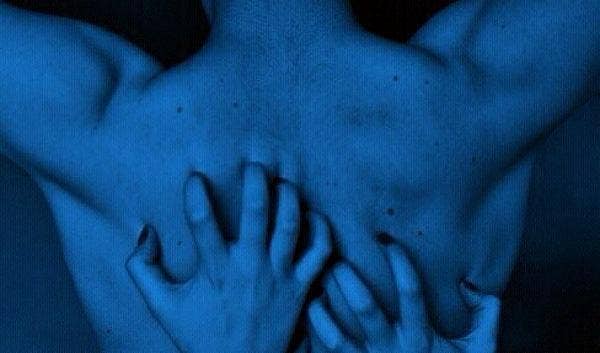 Photo: WeHeartIt
2. Make Up Sex
A passionate argument can lead to some just-as-passionate action between the sheets. Fighting causes dopamine and adrenaline levels to rise, making you and your partner excitable in more ways than one. Every couple faces occasional conflict, and sex after a disagreement can be a great way to get your relationship back on track. "When you're upset with each other, you need to be able to get over it and move on," says Fertel. "Sex changes the momentum after an argument."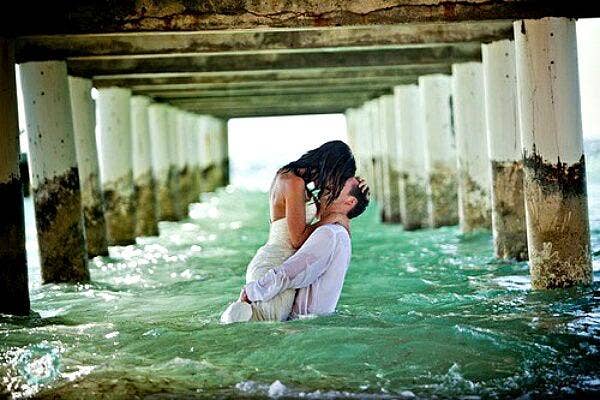 Photo: WeHeartIt
3. Vacation Sex
The two of you may be tucked away in a private room, but the deed can still feel thrillingly public. And those crisp, clean sheets are just begging to be rumpled. Best of all, a vacation can be a great opportunity to re-connect with your partner sexually. "One of the benefits of a vacation should be to renew your sexual intimacy," Fertel says.
If you usually plan every minute of a trip, make sure you schedule time for sex. For example, plan to stay at the hotel until mid-morning or to come right back to your room after dinner for a relaxing night together.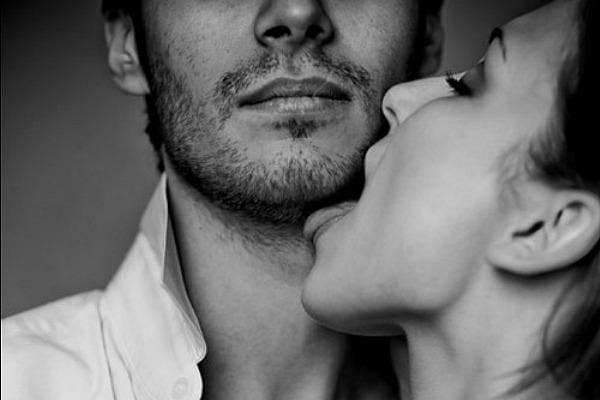 Photo: WeHeartIt
4. Animalistic Sex
A sense of urgency can turn up the heat in a major way. Being aggressive can be fun and unexpected—romance with a twist. After all, it's an element of mystery that defines romance. "It's when you don't quite know what to expect," Fertel says. So if you're in the mood, ripping each other's clothes off and skimping on foreplay could be an exciting change of pace.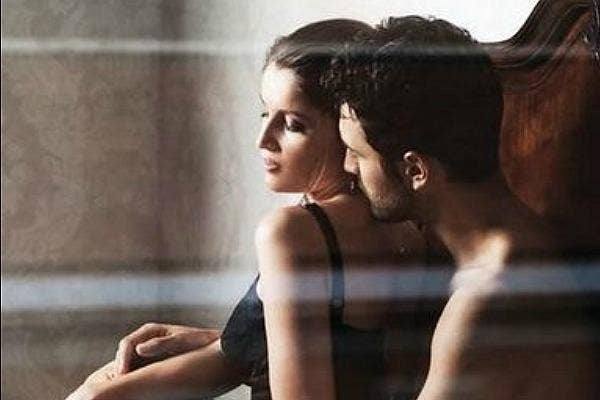 Photo: WeHeartIt
5. Comfort
Like meatloaf and mashed potatoes, sometimes you just need something that's simple, familiar and satisfying. It's one way to provide love and support when you or your partner has had a rough day or is feeling down. This is when it might be time to use your favorite stand-by position, one that you and your partner always enjoy. "When it comes to the climax, sometimes it needs to be in a certain way, and that's OK," says Fertel.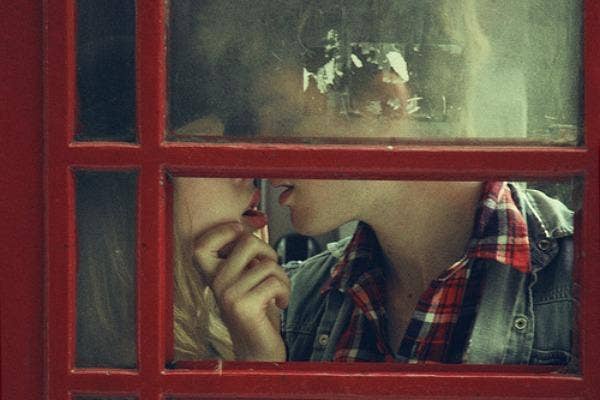 Photo: WeHeartIt
6. Hope-Wed-Don't-Get-Caught Sex
If you're at a boring party or family gathering, add a little spice to the evening by sneaking away to the spare bedroom. The possibility of getting caught adds a new level of excitement to your sex life and can even give you a reason to look forward to spending the holidays with the in-laws.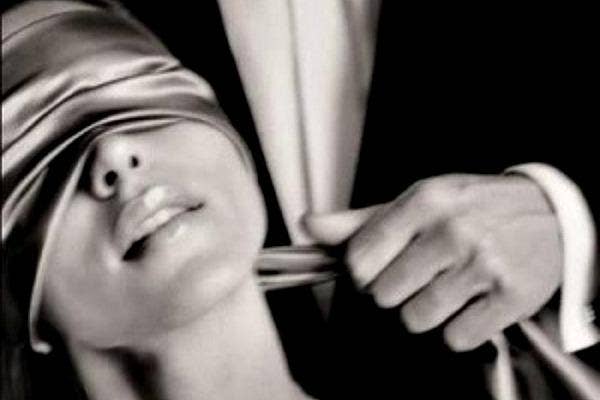 Photo: WeHeartIt
7. Fulfill Your Fantasy Sex
Everyone has sexual fantasies, and as long as both you and your partner feel comfortable acting them out, there's no reason you shouldn't try them. "We should be pursuing each other's fantasies, assuming they're appropriate," says Fertel. For example, if your partner has always dreamed of doing the deed on a boat, why not rent one and spend a romantic night at sea? All aboard!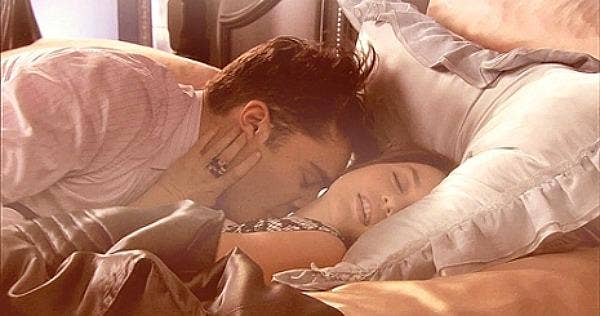 Photo: WeHeartIt
8. Quickie Sex
If you're pressed for time, don't write off sex just yet—this is when "the quickie" comes in handy. Just make sure it's something both parties want; an unfulfilling experience for either one of you can foster resentment and, over time, weaken the relationship. When someone says yes to sex when she really means no, "she's not doing him a favor; she's making a mistake," Fertel says. "It will turn her off to him sexually long-term."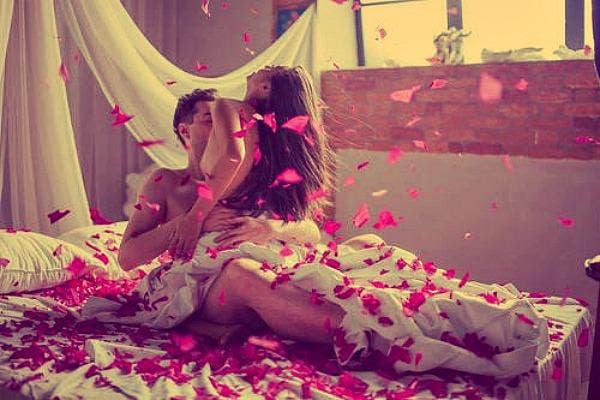 Photo: WeHeartIt
9. Romantic and Sensual Sex
Taking the time to savor sex without rushing through it can be luxurious and fulfilling on many levels. Connecting with your partner by taking it slow means you get to enjoy every moment of being together and lets you take advantage of the emotional connection that makes sex better. Whether it takes candles, music or some bubbly, building the mood can provide a major boost between the sheets.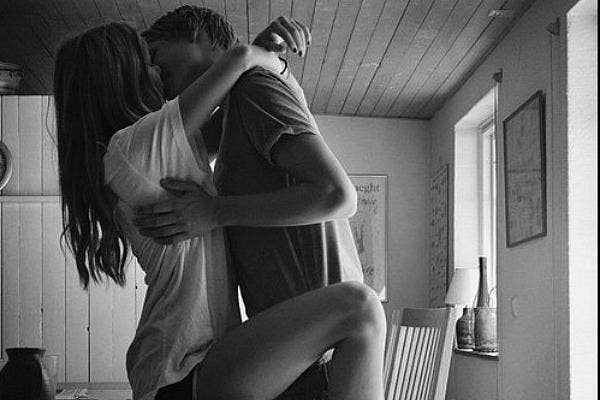 Photo: WeHeartIt
10. All-Over-The-House Sex
Switching up your lovemaking location can be a great way to inject some spontaneity into a relationship, which in turn can make your partner feel even more desirable. "Spontaneity is beautiful. It's fun and exciting," says Fertel. "Too often people get into a routine where they have sex at the same time, at the same place." If you and your partner are doing the laundry together, for example, pulling him or her close for a quick rendezvous can be surprising and refreshing. It's good, clean fun—no detergent required!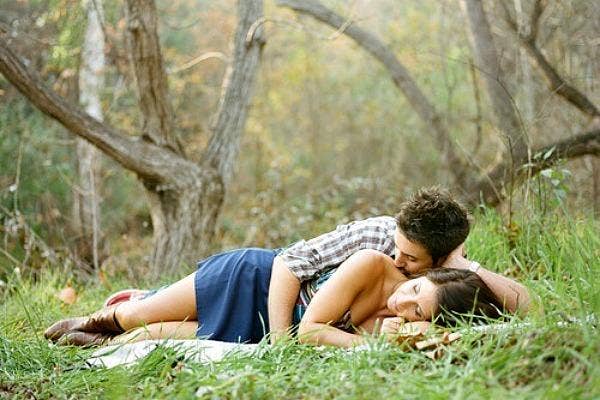 Photo: WeHeartIt
11. Outdoor Sex
You tell your kids to go play outside — now it's time to practice what you preach! Bringing your sexual escapades outside can be fun and invigorating. If you're camping in a tent or live on a large piece of property, those can be great opportunities to try something new. But to avoid legal problems, it's best to keep your shenanigans private. "The caution is to make sure you're somewhere where you could not be in the public eye," Fertel says. So venture outside to learn more about the birds and the bees.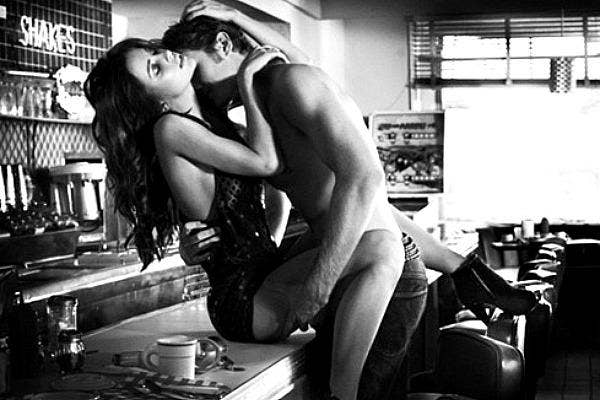 Photo: WeHeartIt
12. Position Of the Week Sex
Trying out a new position offers the chance to learn more about what brings your partner pleasure. Some positions work better than others for helping a woman orgasm, and experimenting with new ones can give you a better feel for what works — and what doesn't. Mixing it up keeps sex fresh and prevents it from becoming routine, Fertel says. That makes it more likely you and your partner will keep doing it — literally.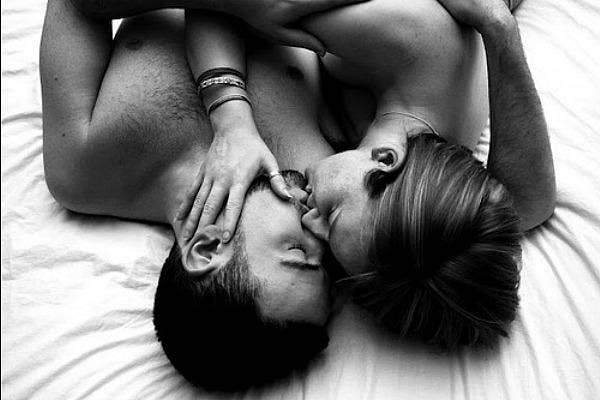 Photo: WeHeartIt
13. Marathon Sex
Come rain, snow, sleet or hail, when the weather gets frightful this winter there's no better excuse to spend an entire day in bed. Think of it as Bedroom Olympics. Work together for a common goal, like breaking your record for how many times you can do the horizontal tango in a row. When your sexual energy is finally tapped out, you'll both be exhausted and satisfied.
Previous
Next
BEGIN