Photo: getty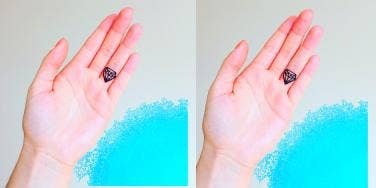 The bond you share with your best friend is like no other relationship you'll ever have.
Boys will come and go, along with certain people you thought would always be in the picture.
But your best friend? She's not going anywhere.
Sure, you fight. You're human beings. Why, just ten minutes ago my best friend got sassy with me for not balancing the washing machine, shit happens.
But when it's really important, when you're hurting and scared, when you need to be with someone who just plain understands you like no one else, it's your best friend you turn to.
We have two families in this life, the one we are born into and the one we make ourselves. Our best friend is often the centerpiece of this second family, and with good reason.
There are lots of ways of honoring this relationship, but now more than ever friendship matching tattoos are becoming super popular.
There's something about the permanence of the ink in a tattoo that reflects the gravity of your commitment to your friend.
You don't have to get a tattoo with your bestie to make your bond the real deal, but it certainly doesn't hurt.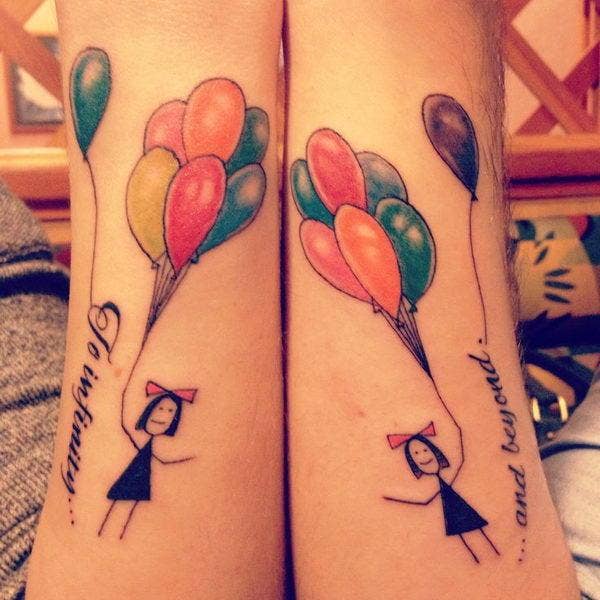 Photo: Pinterest
Getting carried away
Let the friendship you two share carry you away! The beauty of these is how they work together or separately.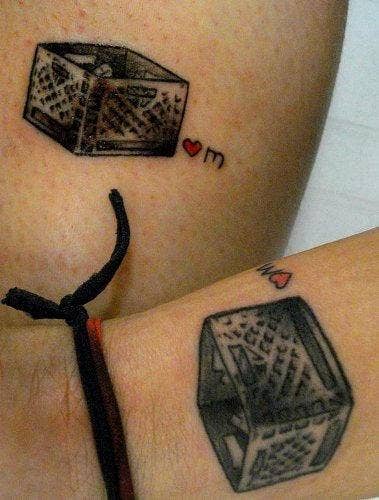 Photo: Pinterest
Stack it up
Your best friend tattoos don't need to make sense to anyone but you and your bestie. This is a great example.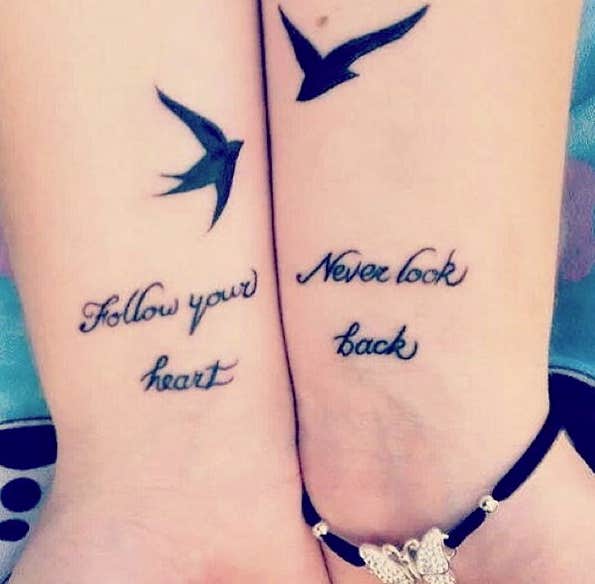 Photo: Pinterest
Simple and stunning
Your matching tattoos don't need to be showy to work, and these are living proof.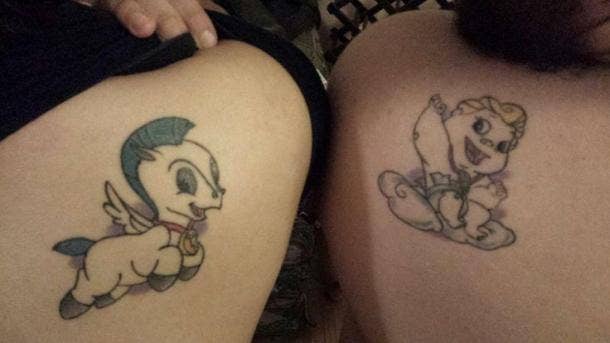 Photo: Pinterest
Hercules, Hercules!
Best friends share everything -- including favorite Disney movies!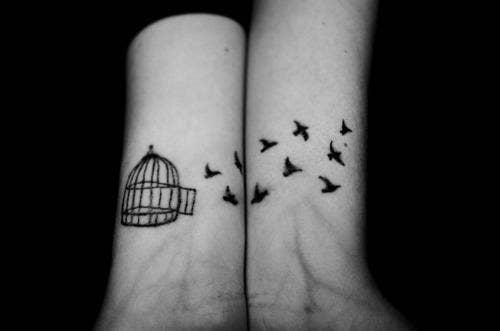 Photo: Pinterest
Bird crazy
I don't know how I'd feel about being the one with the cage, but this is pretty in theory.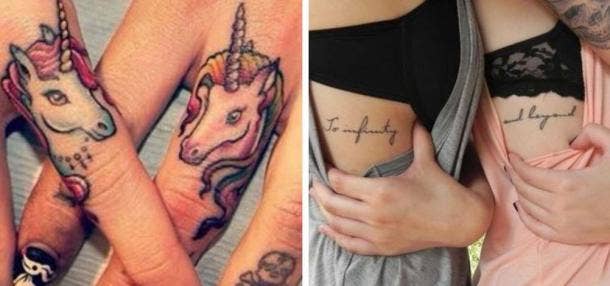 Photo: Pinterest
They went all the way
Unicorns on your fingers, and Toy Story quoted on your side?! That is hardcore.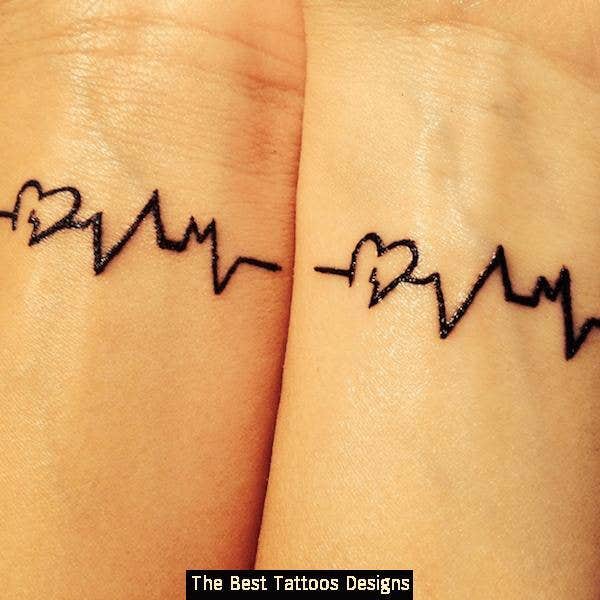 Photo: Pinterest
You're my heartbeat
I love the delicate nature of this matching set. It makes my heart skip a beat. GET IT?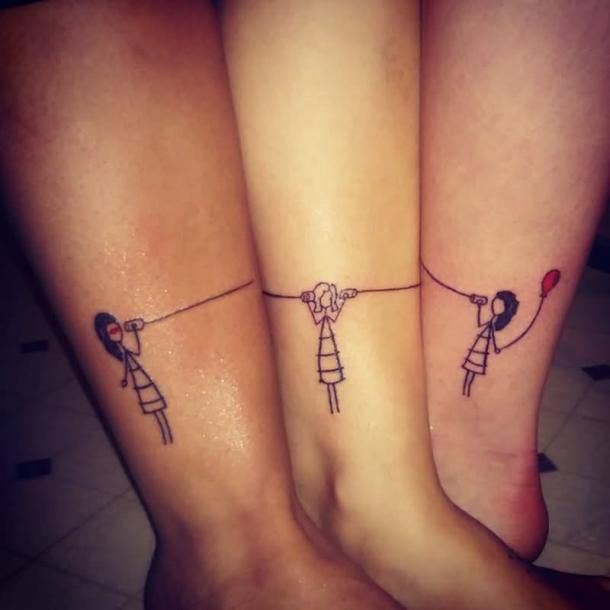 Photo: Pinterest
Beautiful-Friendship-Tattoos-On-Legs.jpg
When it comes to best friend tattoos three is never a crowd.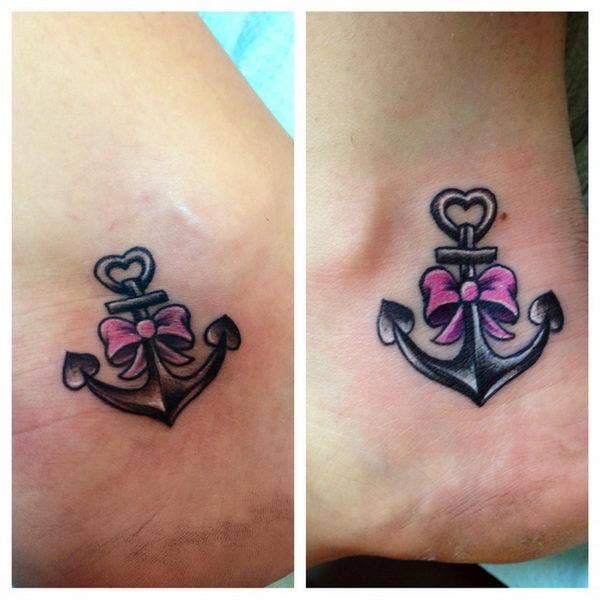 Photo: Pinterest
Strong but sweet
The anchor represents hope, and the bow represents being DAMN adorable.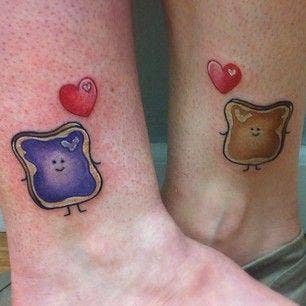 Photo: Pinterest
Yummy buddy!
What's better than peanut butter and jelly? Not a damn thing.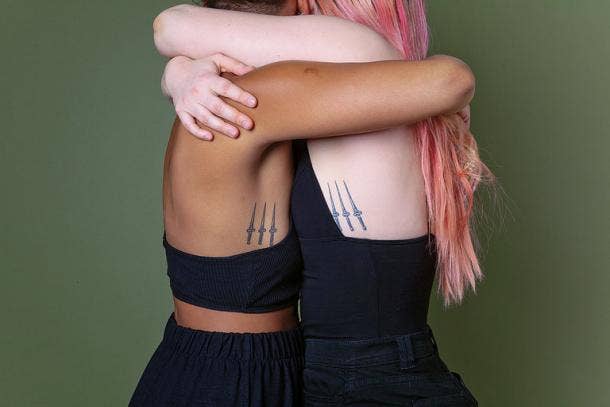 Photo: Pinterest
Never let go
The more personal and specific the tattoo idea is, the better it is. This is always the rule, and for a reason! Check out how well it works here.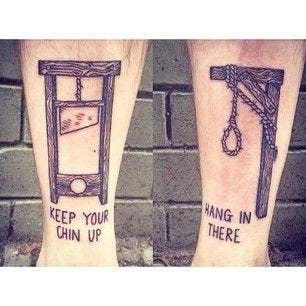 Photo: Pinterest
Macabre but magical
My best friend and I share a dark sense of humor. I don't think I could convince her to do this, but my god I want to.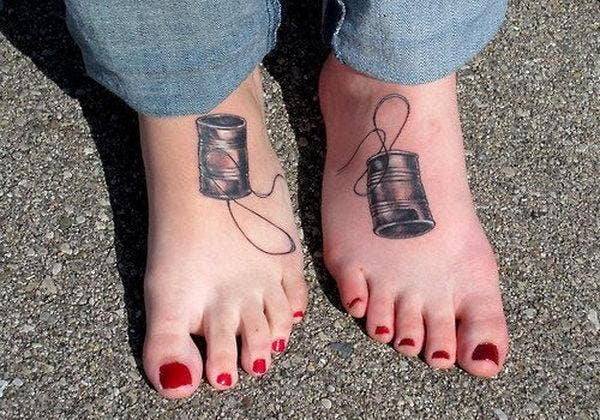 Photo: Pinterest
Playing telephone
Sure, you guys mostly text, but this retro look is so much sweeter than a matching set of smartphones.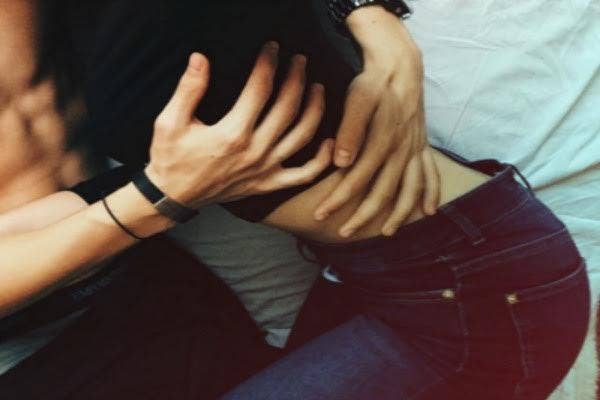 Photo: Pinterest
Rocking besties
The geometry of friendship is awesome and logical. This one is great.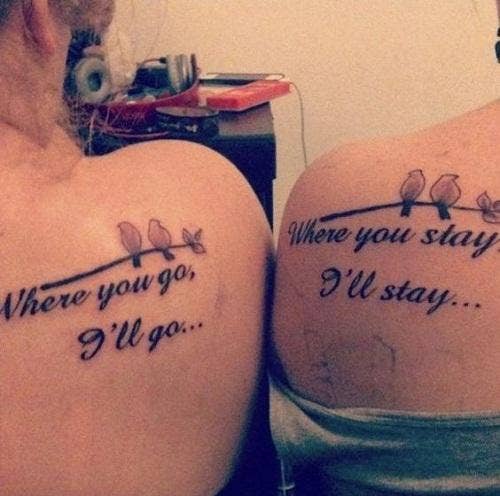 Photo: Pinterest
Cute and charming
The elegant branches and simple birds pair nicely with the coordinating text.
Previous
Next
BEGIN