HOLY HOTNESS.
There are quite a few movies out there that have given us some interesting sex scenes. But before that, there were many taboos that had to be broken down. Back in 1915, there was the first sighting of full-frontal nudity in Hypocrites. In 1933, Hedy Lamarr depicted the first female orgasm on screen in a non-pornographic scene in Ecstasy.
Not too long ago, you couldn't see couples in the same bed together on television. In 1971's Carnal Knowledge, audiences finally saw the first condom on screen. And now, movies have grown so comfortable with depicting sexuality on screen that there have been many different takes on it.
These sex scenes are sometimes played for comic relief and can be pretty outlandish. We've previously acknowledged these realistic scenes that captured how awkward, exciting and loving sex can be. But the realistic part is also coming from the technology, and the lengths actors will go to give a good performance. This means some scripted movies and TV shows are starting to rival porn.
According to The Daily Mail, Game of Thrones is having this very problem: so many of their sex scenes are on Pornhub and they are pursuing legal action to take them down. But the HBO show isn't the only show or movie to be appreciated on porn websites.
So what else in entertainment is so hot you might want to get your rocks off to? Fifty Shades of Grey might come to mind, but there are so many more hot scenes.
We've gathered 20 GIFs from the hottest sex scenes in movie history. These GIFs are definitely NSFW and could make you blush. Not only do these movies have saucy moments, but they have interesting stories you should check out on your private movie night.
1. Blue is the Warmest Color
The French story is pretty erotic and has given us an amazing seven-minute love scene between Adele and Emma. Once you watch it you'll probably find it tough to find a better sex scene in a main stream movie.
Photo: Quat'sous Films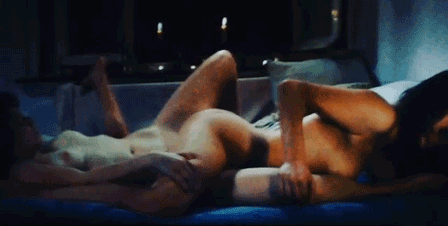 2. Fifty Shades of Grey
Say what you will about the plot. But when Christian comes into Anastasia's house and takes control of things, you'll get a better understand of what all the fuss was about for this franchise.
Photo: Focus Features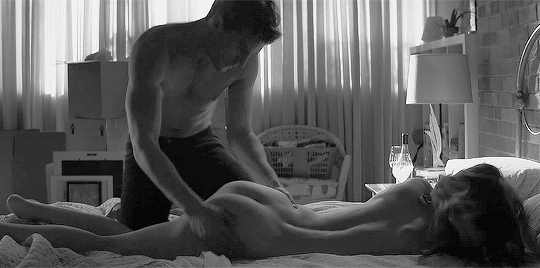 3. Atonement
You'll want to try to get it on in a library after seeing Robbie and Cecilia's steamy scene together.
Photo: Focus Features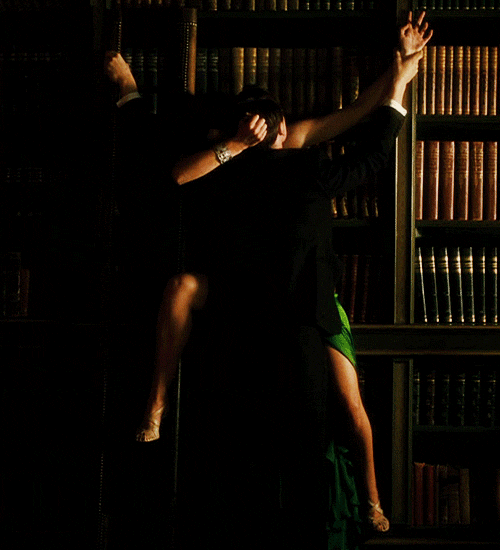 4. Unfaithful
The sexy thriller about a wife's affair has plenty of hot scenes, but there's nothing quite like this one to get across how sexy this movie is.
Photo: Fox 2000 Pictures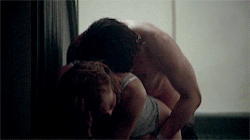 5. Titanic
Titanic is a classic love story, and pretty much cemented Leonardo DiCaprio as a heart throb. The scene of Rose and Jack was so sensual and (literally) steamy!
Photo: Paramount Pictures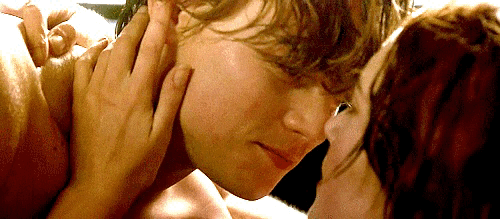 6. Risky Business
When this movie is mentioned, everyone thinks about Tom Cruise dancing in his shirt, glasses and socks. But there's also an underrated sex scene of him and a woman on a train.
Photo: Geffen Company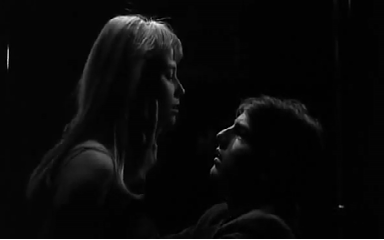 7. Pretty Woman
The rom-com is remembered for many iconic outfits and moments. But there was also the scene of Vivian seducing Edward on the piano. Never forget!
Photo: Touchstone Pictures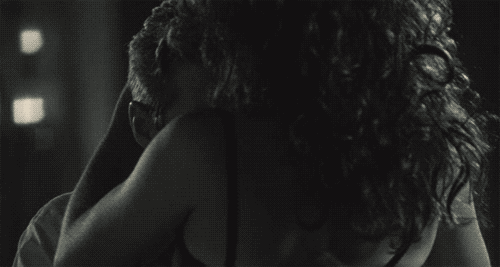 8. Eyes Wide Shut
The two actors play a married couple who are pulled apart after the wife admits she almost cheated. There are some erotic scenes between Nicole Kidman and Tom Cruise that will make you understand why the two got married in real life.
Photo: Warner Bros.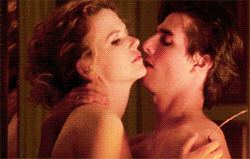 9. The Notebook
Noah and Allie fought often, but this one makeup scene really made everyone want them to stay together for good. It also got the world to start swooning over Ryan Gosling.
Photo: New Line Cinema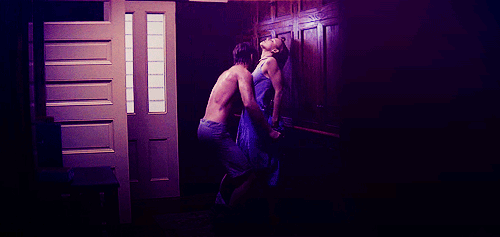 10. The Boy Next Door
Claire does the unthinkable by getting involved with her younger neighbor. But when you watch the sensual scenes between them, you understand why she did it.
Photo: Universal Pictures

11. Love & Basketball
The scene where Monica and Quincy play strip basketball is a perfect blend of their friendship and attraction. You also get an awesome glimpse of Omar Epps' booty.
Photo: 40 Acres & A Mule Filmworks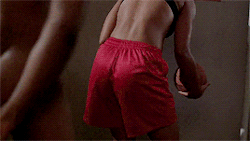 12. Y Tu Mamá También
The movie tells a story of two young men falling for an older woman. It leads to multiple amazing scenes, including a sexy threesome.
Photo: Anhelo Producciones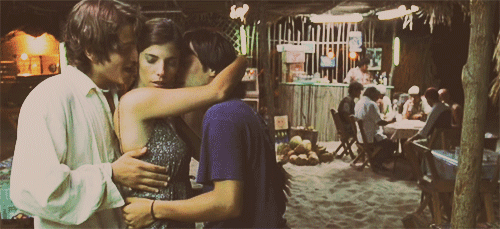 13. Wild Things
The high school mystery has Denise Richards and Neve Campbell hooking up in a swimming pool together. Need we say more?
Photo: Mandalay Entertainment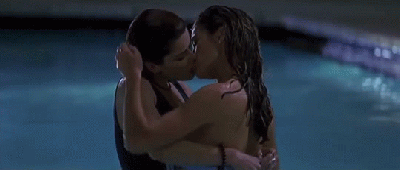 14. Secretary
Before there was Fifty Shades of Grey, there was Secretary. The kink and story is so much better between young James Spader and Maggie Gyllenhaal.

Photo: Slough Pond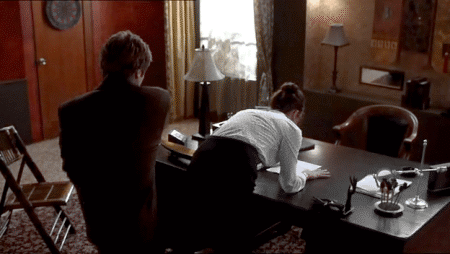 15. 9 1/2 Weeks
The movie shows an affair between a man and a woman and their sex games. Of course, that means there are plenty of sexy moments throughout including blindfolds, water, and more.
Photo: Galactic Films
16. Black Swan
When people bring up the ballet adaptation, they usually think of the scene between Mila Kunis and Natalie Portman. But if you ask us, the one of Natalie going solo is much steamier.
Photo: Fox Searchlight Pictures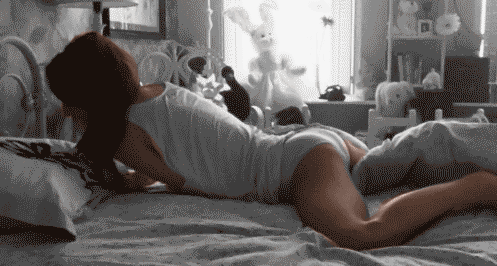 17. Brokeback Mountain
The love story between two cowboys really gets going in a tent, and the aggressive scene is great to watch.
Photo: Focus Features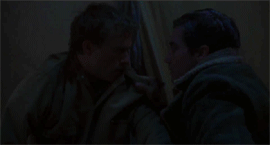 18. Shelter
The passion between Zach and Shaun really jumps off screen when they rip each other's clothes off. It makes you root for them to make it in the end.
Photo: GP Pictures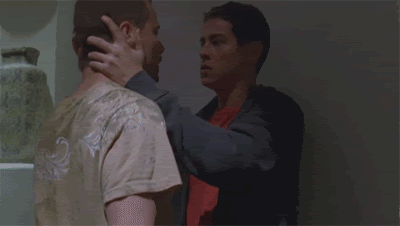 19. Little Children
Kate Winslet makes it on the list for a second time thanks to this hot moment on a washing machine she had with Patrick Wilson. What a lucky girl!
Photo: New Line Cinema
20. A History of Violence
The thriller features Maria Bello dressing up as a cheerleader. What could be better?
Photo: New Line Cinema