Brace yourself: Just when you didn't think 'Fifty Shades Of Grey' could get any worse, now we have Christian Grey's perspective.
EL James is back with another installment of her Fifty Shades Of Grey franchise. This time, though, instead of an insipid sequel to her S&M trilogy, James treated fans to a retelling of Fifty Shades Of Grey from Christian Grey's perspective: The perspective of a guy who basically owns stock in hardware, stalks a college graduate who can't operate a computer and describes himself as the son of a crackwhore and "fifty shades of f*cked up."
If you're wondering what we learn from Christian Grey's own narration, it's that his inner monologue is as creepy as Ana Steele's "inner goddess" is stupid, and he often uses clinical terms and occasionally sounds like a virgin trying to overcompensate over a poker game with his buddies. In terms of specifics, we learn about his predilection for period sex, his appreciation for the International House Of Pancakes, a more detailed explanation of his views on women's pubes, as well as a passion for locomotives and root vegetables. If you're wondering how bad it was, know that it was worse than you could possibly imagine and that I'll spend the next few days trying to cleanse my literary palate with Dostoyevsky and Dilbert comics, or maybe just splashing my eyeballs with bleach.
I hate everyone.
"Much as I'd like to, I'm not going to f*ck her in the restroom at IHOP."
Dude, seriously? You're a billionaire. With a B. And you're taking this b*tch to IHOP? Really?
Photo: Giphy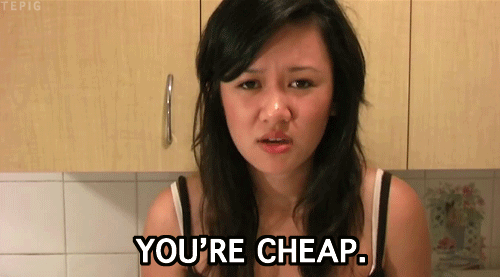 "Oh, this is going to be fun. You'd be amazed what I can do with a few cable ties, baby."
Yes, Christian Grey. You and guys like Ted Bundy.
Photo: Giphy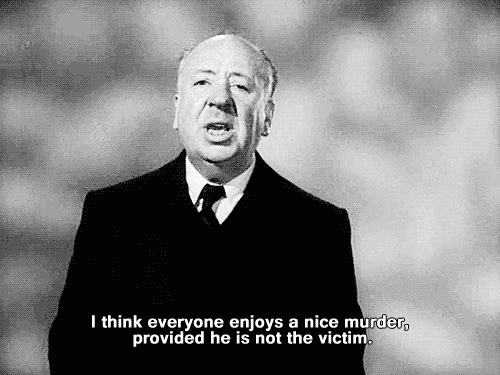 "Her sharp intake of breath is music to my d*ck."
If he's got ears on his penis, he should get that checked out. But in the meantime ...
Photo: Giphy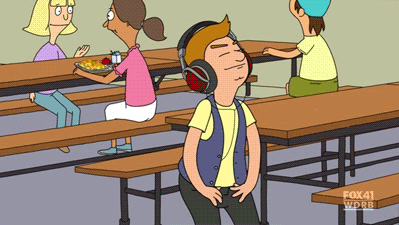 "I'm confused. I wanted to spank her. But she said no."
What the Hell is consent, anyway? Who cares about stuff like that?
Photo: Giphy

"There's not a mark on her. The thought is unsettling."
I'll just leave this here.
Photo: Giphy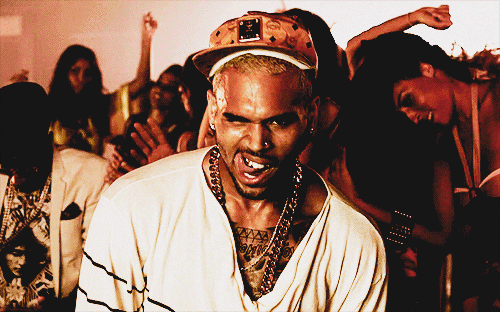 "I'm going to make you come like a freight train, baby."
Nope.
Photo: Giphy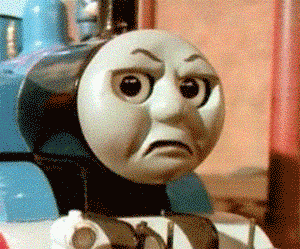 "I drape my right leg over her legs, holding her in place. I've wanted to do this since she asked me if I was gay."
Dude, seriously?
Photo: Giphy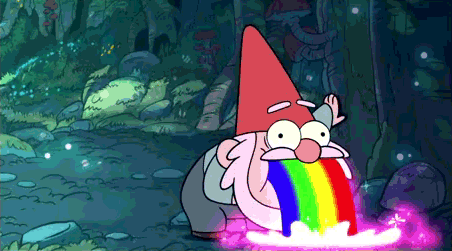 "You have an inner freak, Ana. I know it. Closing my eyes, I recall her wet and wanting around my fingers after I spanked her. When I open them, she's staring at me, pupils dilated, her lips parted … her tongue moistening her top lip. She wants it, too ... I select a Chablis to have with lunch—one of the few chardonnays I like—and when I'm done I take a seat on the sofa and browse through the sports section of the paper."
Um...
Photo: Giphy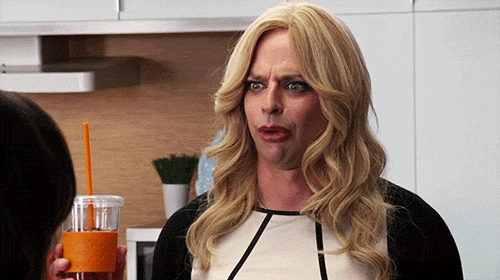 "'Hold on to the sink,' I command. Grasping her hips, I lift her and pull her backward so she's bent over. My hand glides down her ass to the blue string, and I tug out the tampon, which I toss in the toilet."
Welp.
Photo: Giphy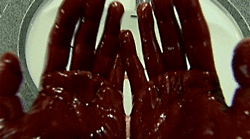 "'Does it bother you? It shouldn't. It's natural.' I've known only one woman who was squeamish about period sex, but I wouldn't take any of that crap from Ana."
Because your partner's comfort level, especially when she's hormonal and potentially in a ton of pain from cramps, doesn't matter. God, Christian Grey, just die already.
Photo: Tumblr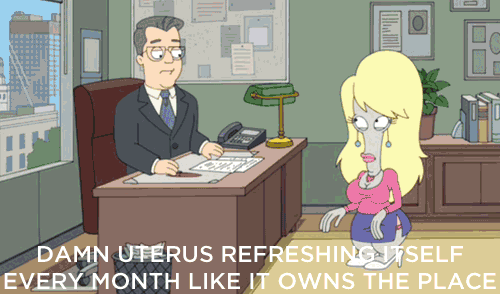 "Elena was devilishly handy with a cane. It's the only touch I could tolerate."
The scene in this GIF is infinitely sexier than anything I just read.
Photo: Tumblr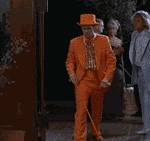 "Visions of her head thrown back in passion, of her crying out a barely recognizable version of my name, and her unbridled enthusiasm for sexual congress overwhelm me."
One of my majors was political science, and this is still probably the first time I've ever heard about anyone having any kind of enthusiasm for Congress.
Photo: Comedy Central via Tumblr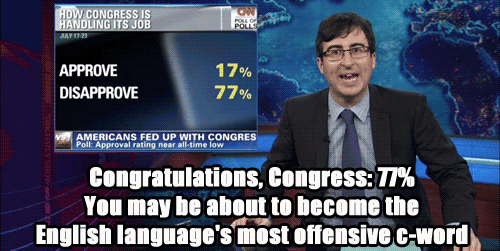 "F*ck, does she smell and taste good, an orchard in springtime, and I want my fill."
That's not even when most orchards harvest. Idiot.
Photo: GIF Soup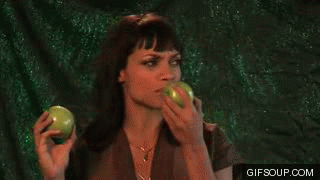 An image of her shackled to my bench, peeled ginger root inserted in her ass so she can't clench her buttocks, comes to mind.
I know that he means literal ginger root, but for people with ginger roots, know that I'm praying for you.
Photo: Giphy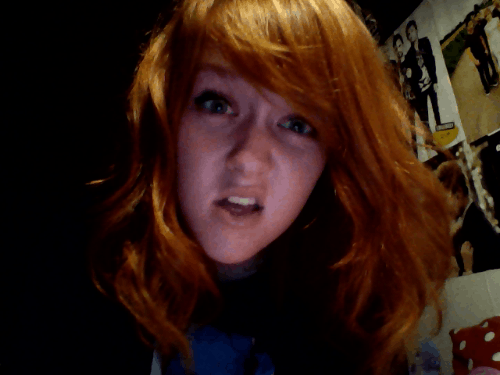 "Which medieval chronicle did you escape from? You sound like a courtly knight."
If someone can take a sword to my eyeballs, that'd be great right now.
Photo: Giphy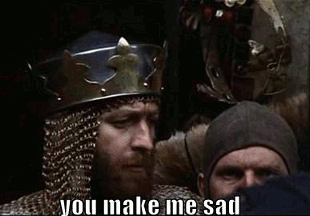 "It's a long time since I've seen pubic hair up close and personal like this. I tug it gently. 'Perhaps we'll keep this.' Though it's no good for wax play.""We?" I just ... no. No.
Photo: Giphy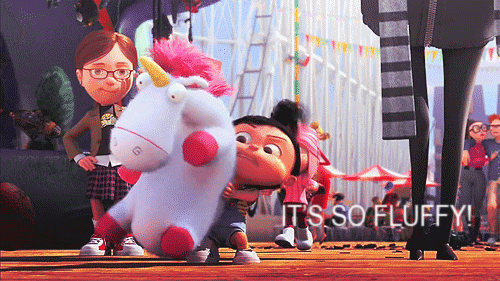 "Oh, this ass is mine, so mine. And it's going to get warmer."
This doesn't sound healthy.
Photo: Tumblr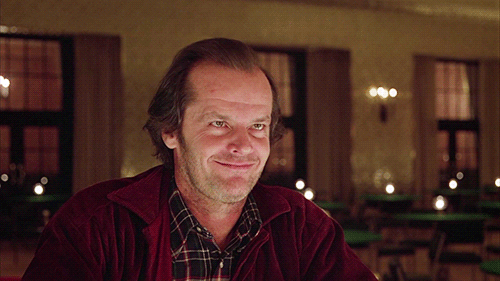 "'The woman who brought me into this world was a crack whore, Anastasia. Go to sleep.'"
Sweet dreams and Godspeed.
Photo: Tumblr