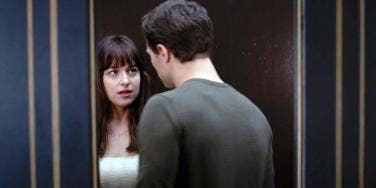 Here's a refresher course on how messed up '50 Shades Of Grey' really is.
The 50 Shades Of Grey movie hype is growing as the movie's release date (February 13) gets closer, which means a barrage of media attention is once more on the mommy porn flick. And that means I get to hear endless apologies and explanations for how what may be the most sexist, poorly written piece of literature since Tucker Max thought he was relevant.
Listen, if 50 Shades Of Grey turns you on, that is your business. You do you. I'm not here to judge anyone for their bedroom behaviors, be it vanilla sex or BDSM. As long as you're all consenting adults, have at it. But there are parts of 50 Shades Of Grey and its sequels (Fifty Shades Darker and Fifty Shades Freed) that are much more painful than being spanked with a riding crop, and I'm not talking about the painfully, secondhand embarrassingly bad dialogue (which is bad enough).
It's the relationship between Ana Steele and Christian Grey that's really disturbing, and at times flat-out abusive. Also unsettling? The relationship between Ana Steele and herself. And between Ana Steele's brain and, I'm guessing, huffing glue. Here are the creepiest, most disturbing moments in 50 Shades Of Grey (and its sequels). Keep these in mind when deciding whether or not to order advance tickets to the movie, okay?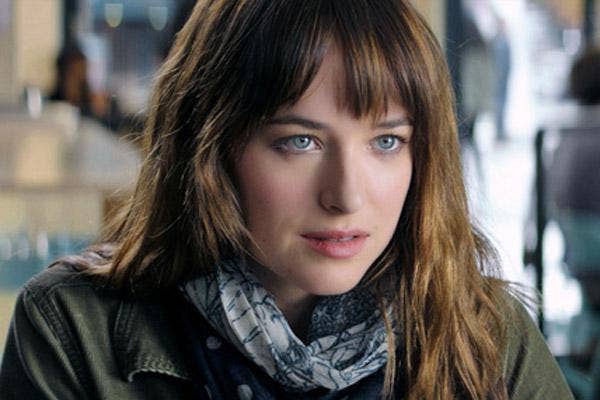 1. Ana Steele doesn't have an email address.
Listen, I can forgive and understand someone not having a computer (you can use labs at school) or a Smartphone (they're not for everyone). But 21-year-old Ana Steele not having a f*cking email address? Seriously? No one graduates or even enters college without an email address. Your college will give you one if you don't have one already. And if you don't have one already, you're either Amish, elderly, or don't exist.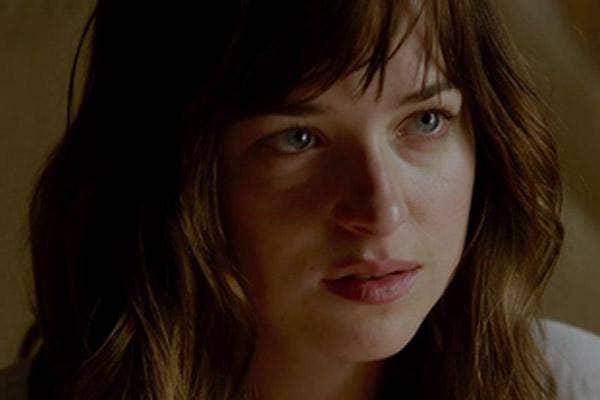 2. Ana Steele has no self-esteem.
To be fair, Ana Steele goes beyond basic and into "remedial" territory, but she should still have a modicum of respect for herself if only for being a living, breathing human being. Instead, she spends her time wondering if she's good enough for a man who compares her to his "crackwhore" mom and controls her every move. How empowering.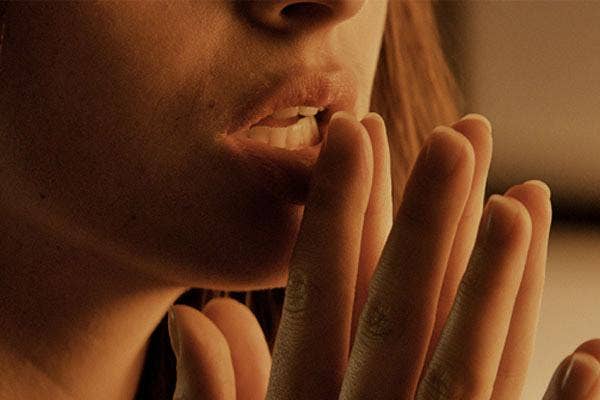 3. Ana Steele has never had an orgasm.
Let's be clear: This has nothing to do with being a virgin. You don't need a partner to have an orgasm.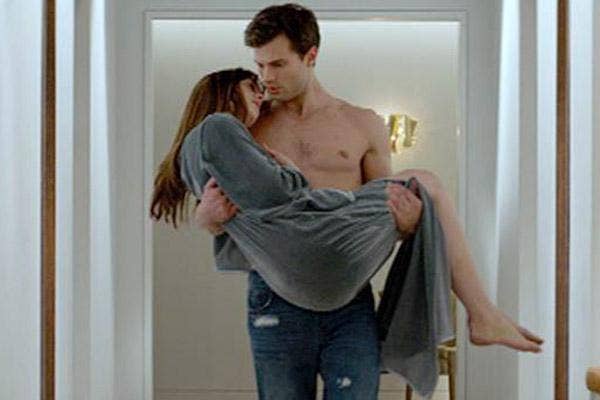 4. Christian Grey wanted to take advantage of a drunk Ana Steele.
When Ana Steele drunk dials Christian Grey, he shows up at the bar, is a dick to her pal, and scolds her for acting like any young 20-something. Then he tells her that he wants to have sex with her. While she's too wasted to give consent. Yeah, nothing sketchy about that (if you're Bill Cosby).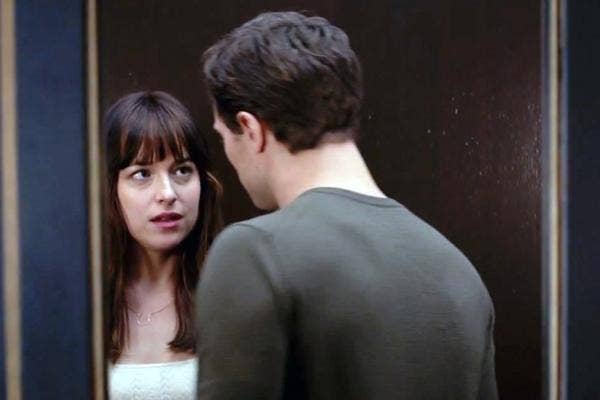 5. Christian Grey is basically a stalker.
In only the second chapter of Fifty Shades Of Grey (EL James wastes no time), Christian Grey shows up at Ana Steele's job even though there are plenty of hardware stores in the world that he can access at any time. He continues popping up and refusing to leave her alone throughout the story, despite her insistence. That's not romantic. That's psychotic.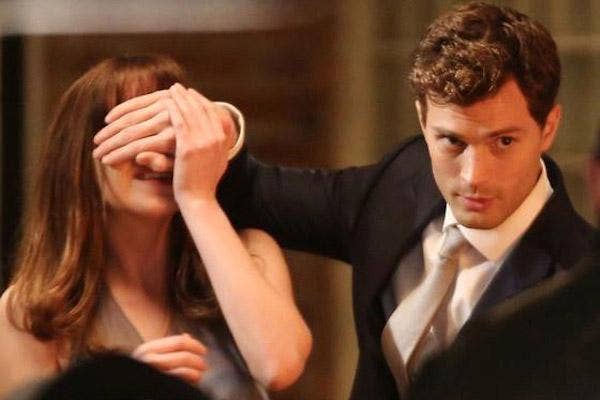 6. Ana Steele doesn't have a lawyer look over the BDSM contract.
Considering Ana Steele didn't have a second set of eyes reading her BDSM contract with Christian Grey, she basically went in blind and a with a real handicap. Also, to reiterate, she's a college graduate without an email address. I'm willing to bet she didn't quite understand all of the stipulations and risks involved with this.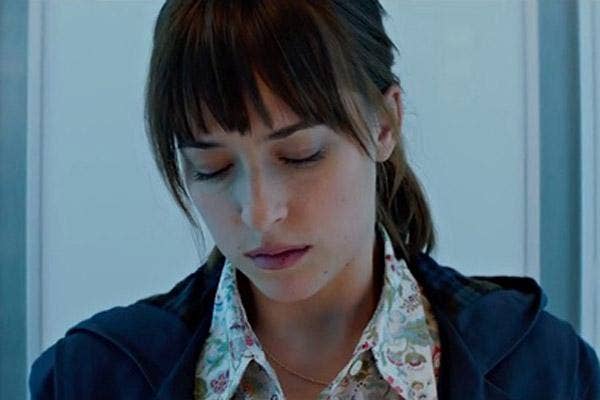 7. Ana Steele loves Christian Grey's super-creepy gifts.
Sure, there's nothing inherently creepy about a Blackberry or a laptop, but there's a lot wrong with someone giving you a Blackberry and a laptop for the sole purposes of controlling, tracking and manipulating you (and showing up at your house if you don't text him back fast enough). Also, that book, Tess Of The D'Urbervilles? It's basically about a woman being raped repeatedly. How romantic! You know, if you're Ted Bundy.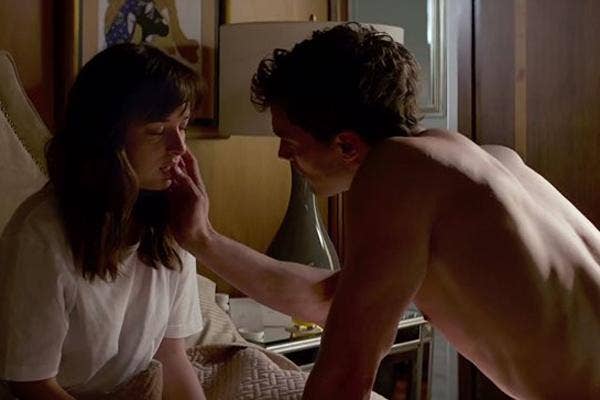 8. Christian Grey tries controlling Ana Steele's diet.
Remember when Christian Grey tells Ana Steele she needs to eat three meals a day? Because there was no other way for her to know nor find that information other than from his mouth? Or when they're at the restaurant and he makes her order steak? First of all, he shouldn't have to force her into eating steak. Steak is f*cking wonderful. But he also shouldn't, you know, force her into anything. What if she were vegan? (Just kidding, she wouldn't be vegan or have any other sort of distinction in her diet nor her character, because she doesn't have a personality.)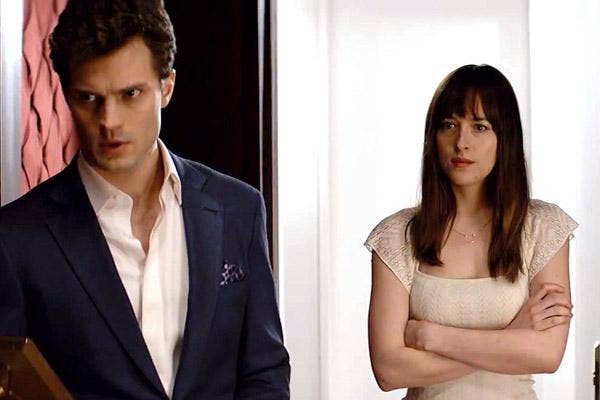 9. Christian Grey is attracted to his mother.
Okay, technically to women who look like his mother. The same mother to whom he affectionately refers as a "crackwhore." That's about as flattering as being told, "You look fat today," only about a million times worse.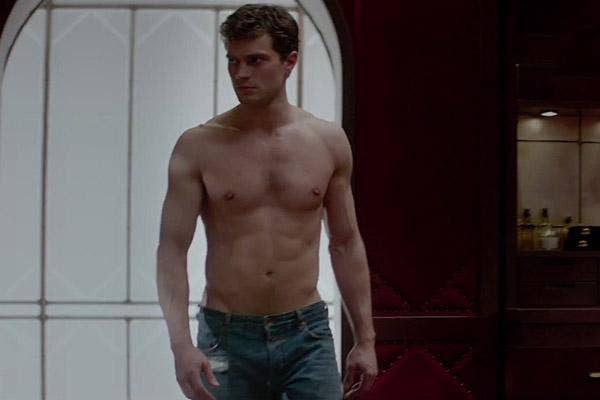 10. Christian Grey's own mom thought he was gay.
Dude, come on. If that isn't a red (or rainbow) flag, I don't know what is. Also, while we're at it, remember when Ana Steele's buddy Kate Kavanaugh is shocked that Steele is "fascinated by a man?" Why wasn't anyone asking if Ana was the gay one here?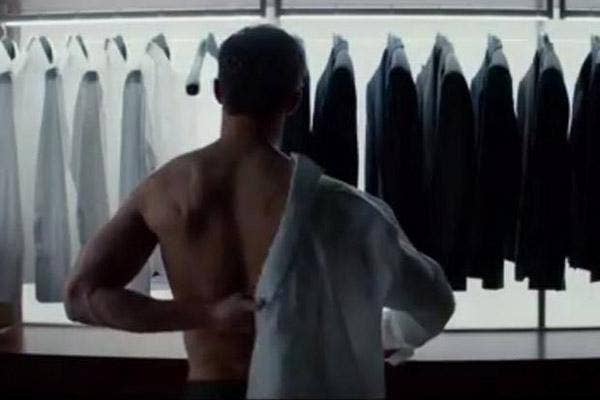 11. Christian Grey buys the company where Ana Steele works.
It's remarkable that someone as basic and useless as Ana Steele was able to find and keep a job at a publishing house, and it was a good sign of her growing independence and confidence. So Christian Grey takes that away from her and essentially becomes her boss in yet another arena without her knowledge. Hot.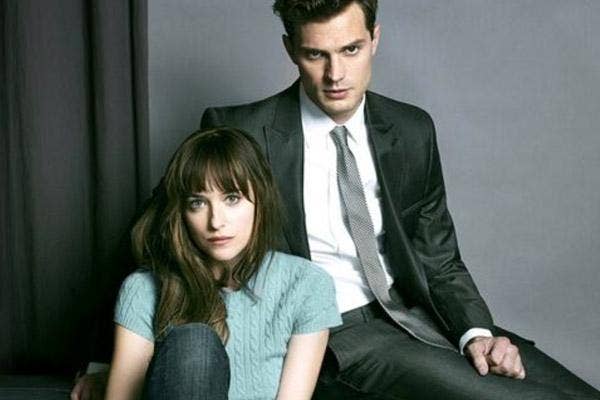 12. Christian Grey arrives uninvited at Ana Steele's mom's place.
No normal man wants to spend extra time with his mother-in-law. Not even yours. Not matter how great your mom is. Know that.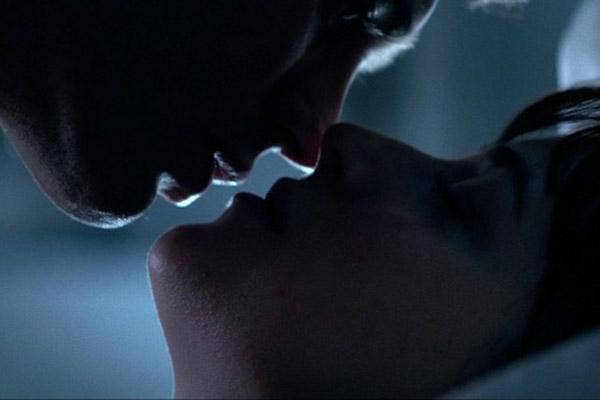 13. Ana Steele gets pregnant by accident.
When taken correctly, birth control pills work. Ana Steele had a Blackberry. Why couldn't she set an alarm? I've seen Maury. I don't buy it.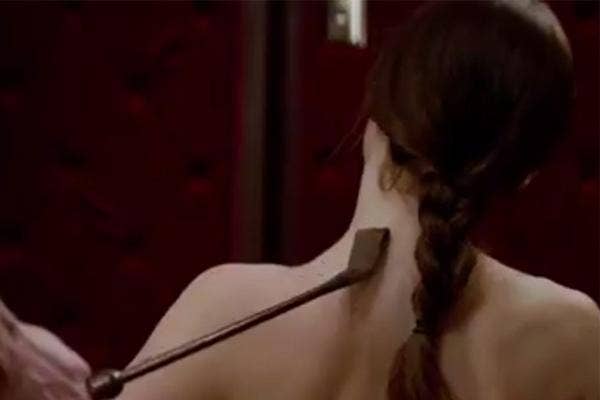 14. No one says "jeez" that much.
Seriously. No one. Ever. Toddlers have a more sophisticated vocabulary than this.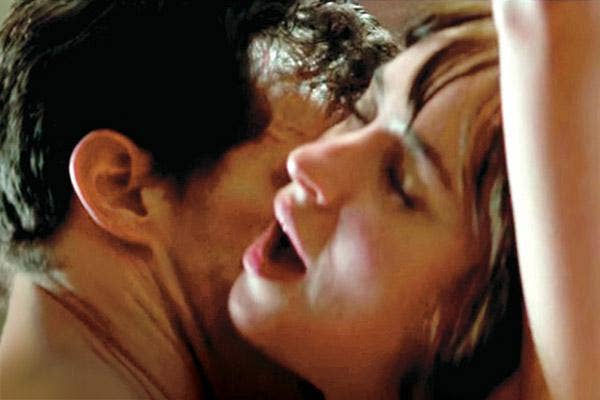 15. Ana Steele's "inner goddess" is about 11 years old.
Oh, need proof? Here, direct quotes: "My inner goddess jumps up and down with cheer-leading pom-poms shouting yes at me." Also, "My inner goddess looks like someone snatched her ice cream." Basically, Christian Grey may be an accidental pedophile if we're going by mental age.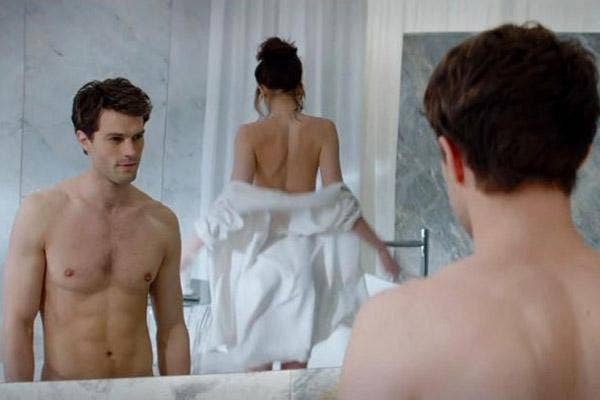 16. Ana Steele's brain literally doesn't function properly.
Early in the book when Christian Grey first visits Ana Steele at Clayton's, she muses, "And from a very tiny, under-used part of my brain— probably located at the base of my medulla oblongata where my subconscious dwells—comes the thought: He's here to see you." That is not what your medulla oblongata does. Your medulla oblongata handles boring stuff like breathing, body temperature regulation and your heartbeat. Your "subconscious" doesn't "dwell" there, and if it does, well, it explains why you think this is quality writing.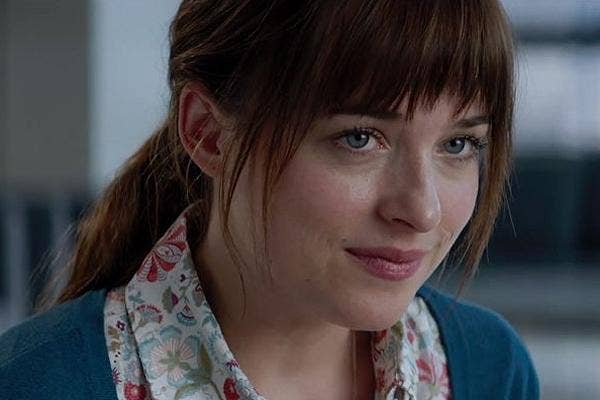 17. Ana Steele is taken aback by really mundane things.
From the multiple uses of baby oil to not realizing coffee shops also serve tea, Ana Steele's epiphanies prove natural selection is a load of bullshit, because she's almost too stupid to live.
Previous
Next
BEGIN