Gilmore Girls forever!
Noted as one of the most endearing, quirky and witty mother-daughter duos on TV, Lorelai and Rory Gilmore gave us some truly memorable dialogue throughout Gilmore Girls' seven seasons. Their boundary-less relationship is more than just that of mom and daughter: they are fast-talking best friends.
And now that the Gilmore Girls is streaming in its entirety on Netflix*, we're getting the chance to relive all their greatest moments and one-liners about everything a serious—and totally relatable!—coffee addiction (read: LOVE) to inspirational snark to breakups and makeups. It. Is. Real.
If your mom is the Lorelai to your Rory, then these seven mother-daughter best friend quotes (that also double as love quotes) from Gilmore Girls will make you realize how much your BFF mom has taught you.
*If you haven't already, RE-WATCH Gilmore Girls. Just do it.
Staying in bed past 11 AM is the most exciting thing in life. As learned from mom.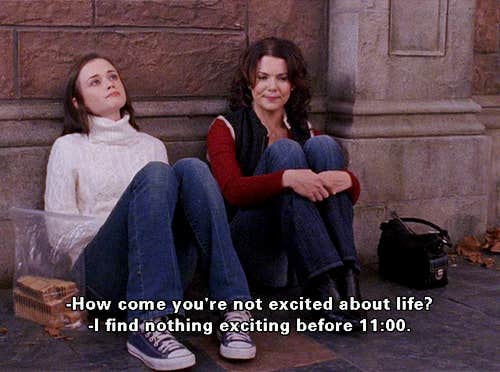 Also learned from mom? Relationships are hard ...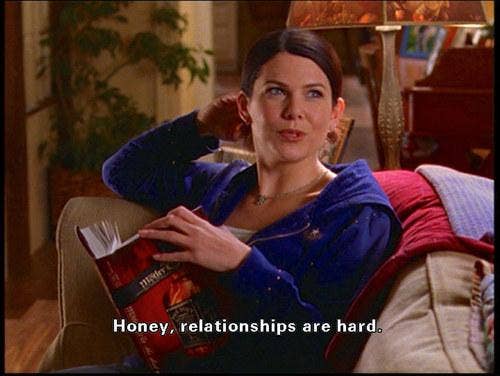 ... but there's always the marry-a-rich-dude option ...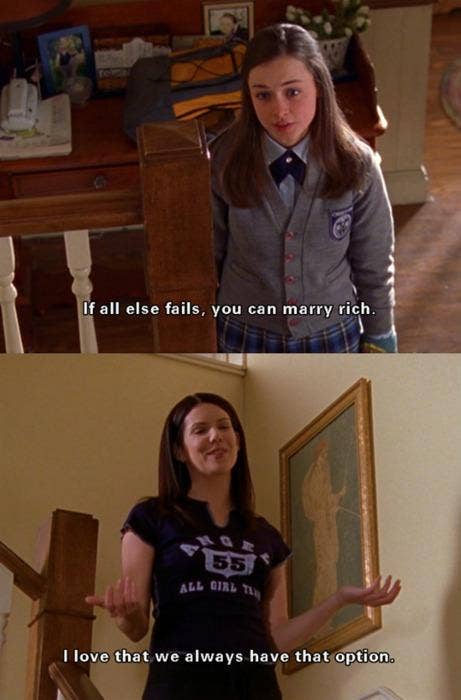 ... and solidarity, sister.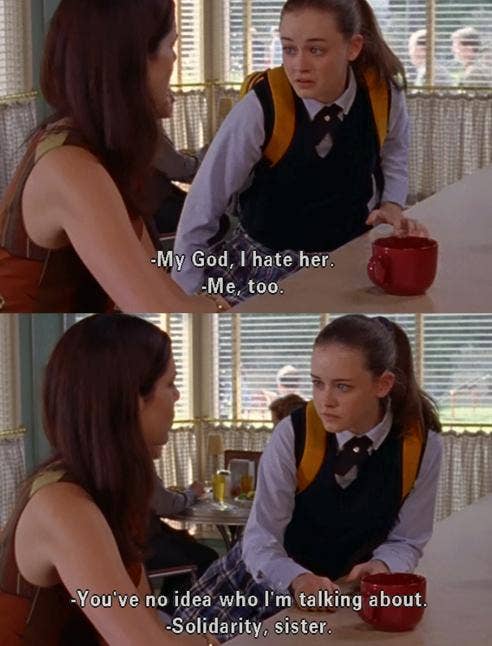 Plus this isn't weird, right?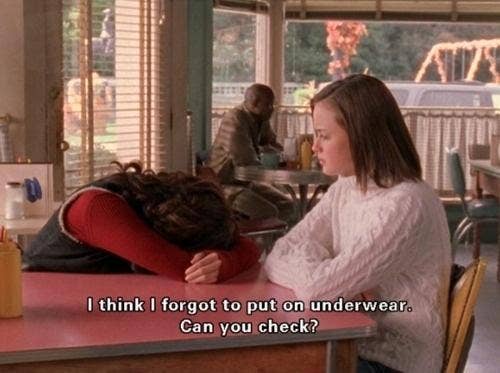 Scared, sad, lonely, confused? Call mom!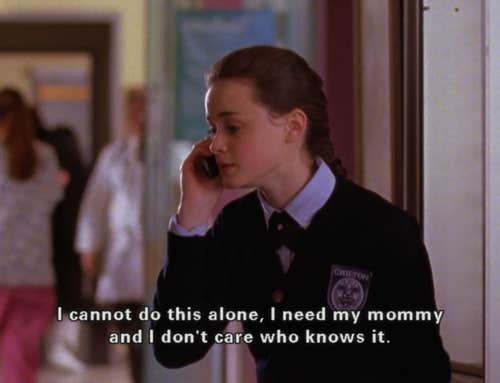 Because ...