Give him something he'll really appreciate!
February has arrived, which means Valentine's Day is around the corner. Cue the mixed feelings and gift-giving anxiety. St. Valentine's holiday triggers a variety of emotions. For some, it's the highlight of a dreary, boring, and weirdly short month, while others find it sappy and contrived.
Whatever you feel about this day of hearts and flowers, choosing a gift for your Valentine can prove tricky (sometimes, nearly impossible). You're looking for the perfect balance of lovey and over the top, but those chalky conversation hearts simply won't do. What we suggest? Play to his interests.
Here's a Valentine's gift for every type of guy.
For The Dog Lover
Photo: Filson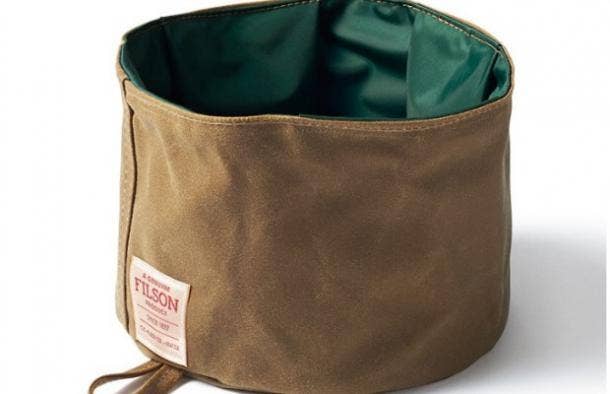 Sometimes it seems like he loves Fido more than you. Not true, of course, but show you're supportive of the pooch with the Tin Cloth Dog Bowl. Made of durable nylon, the bowl folds up easily so he can bring it along when he and his friend are hunting, camping, and doing other things you'd rather not (Filson, $38).
For The Music Man
Photo: Crosley Radio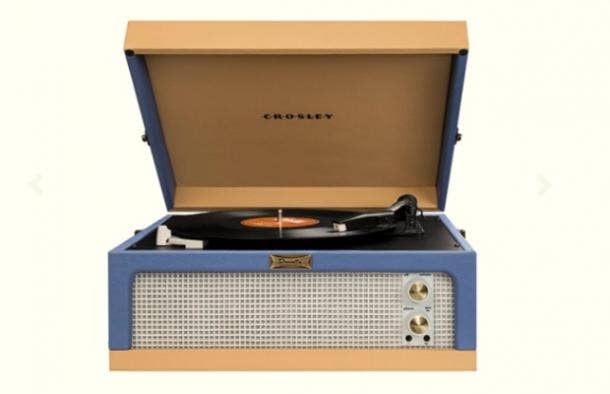 He loves music in all its forms, and his record collection is vast (just ask your office). He even still has a few cassette tapes hanging around. The Dansette Jr. is an oldie but goodie that he'll appreciate, for sure. The sharp-looking gadget not only plays records, but you can also hook up any of your other musical gads with the AUX attachment (Crosley Radio, $219.95).
Photo: Amazon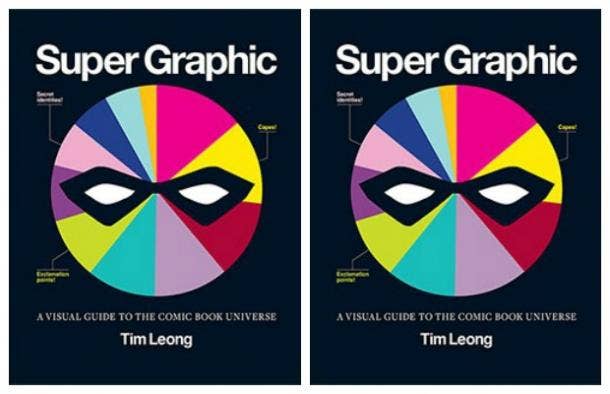 Your Superman is guaranteed to love Super Graphic, the ultimate compendium to all things graphic novel. Replete with pie charts, character comparisons, timelines, and more, this tome is where the (superhero's) heart is (Amazon, $14.03).
For The Sports Fan
Photo: Uncommon Goods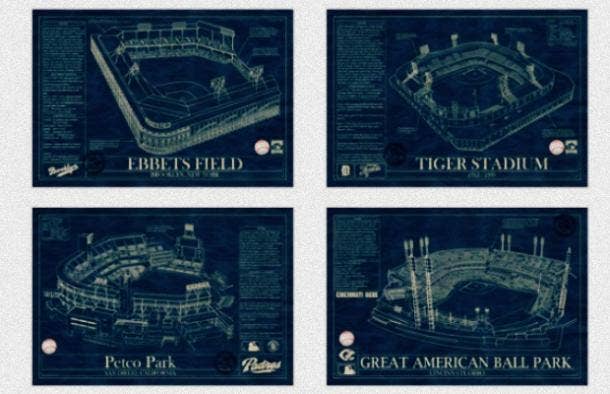 While this enthusiasm is endearing, and you can even take the statistics spouting (sometimes), those ratty sports posters have got to go. Up the ante on his sports love with a Ballpark Blueprint. The attractive prints display (framed) his favorite stadium along with its history and, yes, more statistics (Uncommon Goods, $185).
For The Adventurer
Photo: Quitokeeto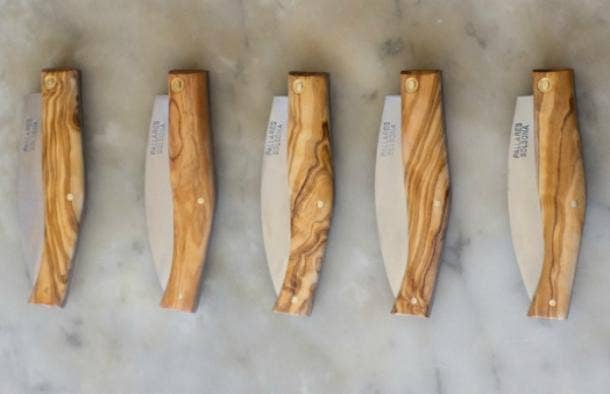 Whether he fancies himself Indiana Jones or he's more of a Paul Bunyan type, every adventurer needs a good knife at hand. The Pallares Solsona Navaja is a beauty crafted from carbon steel and olive wood.
Handcrafted by a third-generation knife smith in Solsona, a small town in Spain, this knife is the sort of thing he'll have forever, and pull out for cutting cheese at a picnic or even while camping. Given the variations in the wood, each is one-of-a-kind, and the blades are hand-stamped (Quitokeeto, $76).
Photo: Etsy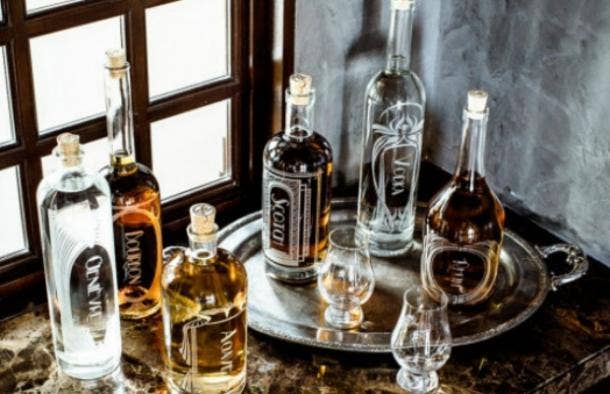 Just think how much fun he'll have mixing an Old-Fashioned using these gorgeous old-fashioned decanters. The bottles, reclaimed from bars, are artisan etched in an Art Deco style that recalls the days recreated in many an artisan spirit and handcrafted cocktail today.
Now he can have a sip of the glamorous life. The set includes, your choice of any four decanters — Bourbon, Genievre (Gin), Agave (Tequila), Rhum, Scotch, or Vodka — take your pick (Etsy, $199).
For The Self-improvement Junkie
Photo: Sen.se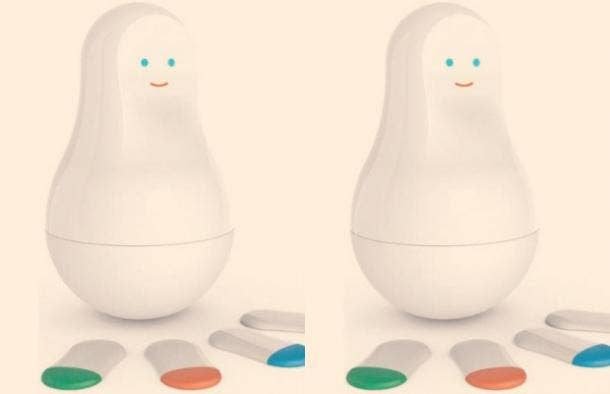 He's got a spreadsheet for everything from how much water he drinks per day to when he waters his ficus, but even the guy who keeps track of everything can use a little help sometimes. So, introduce him to "Mother," and no, we're not talking the one who always calls at inopportune times.
Sense Mother is a handy gadget with seemingly endless uses. It comes with "Motion Cookie" sensors that can help him keep track of everything from sleep patterns and steps taken, to the temperature in the house or when the kids get home from school. He can even stick on on the fridge to know when it's left open or see if he's snacking too much throughout the day.
Much like his own advice-dispensing mom, Sense Mother offers an array of ways your self-improving man can keep on self improving — although, thankfully, this mother is silent (Sen.se, $149).
For The Foodie
Photo: One Stop Jerky Shop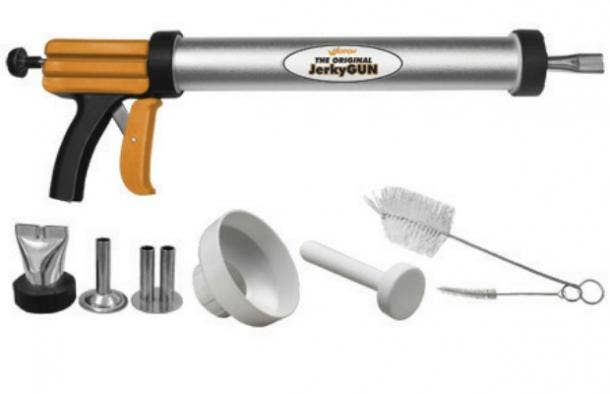 What does every self-respecting food dude need in his cooking arsenal? A jerky gun (duh). OK, not really, but he'll still love having the Original Jerky Gun — a nifty gadget that allows him to turn any ground meat into jerky strips that he can dehydrate in the oven, as well as a funnel for making sausage (One Stop Jerky Shop, $29.99).
For The Cowboy (At Heart)
Photo: Scout Mob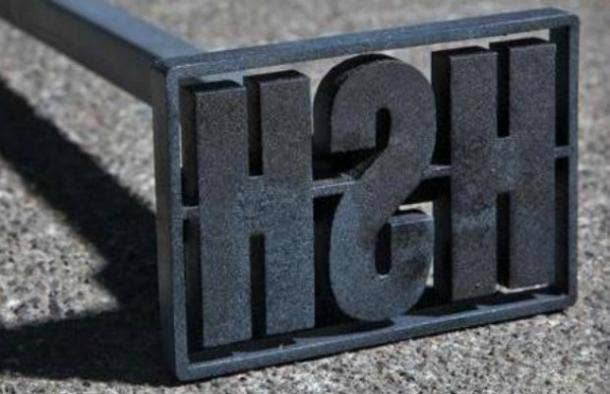 A manly slab of steel, his own initials, and fire. We're pretty sure that a Custom Steel Branding Iron speaks to the heart of many a man, cowboy, or no. He can heat the thing up and brand soft surfaces (leather, wood, a steak) with his initials, or he can just leave it out where his buddies can see it and be envious (Scout Mob, $175).
Photo: Etsy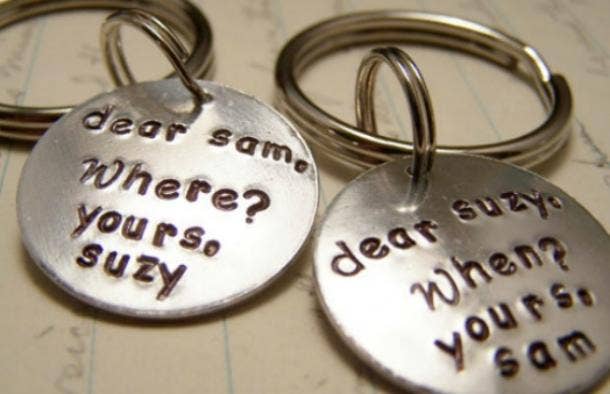 OK, so he'll likely argue that Moonrise Kingdom was not Wes Anderson's greatest film! Nonetheless, he'll still appreciate the sweet sentiment behind these adorable love-note key ring, inspired by the movie (Etsy, $17).