Best friends for life.
My sister has always been there for me. Even when we were little and would argue with each other until we were practically blue in the face, she was there for me.
Now that we've grown older, our relationship has gotten a lot stronger. And I know, without even the slightest bit of hesitation, that she has my back as I go through all kinds of stuff in life, just like I have hers. It's not so much an obligation to help my family, but more so that she is one of my best friends — and I would do anything for my best friends.
---
---
But even when she holds my hand when I'm sad and tells me it's going to be okay or laughs with me when I embarrass myself in front of strangers yet again, I don't know how to thank her.
It's not that I can't, or won't, it's that I don't know where to start. Do I thank her for never judging me for being the person I am? Or for always being the positive one, because she knows there are good things to come in my future (even when it doesn't feel like it at the moment)? And even if I did know where to start, I wouldn't want my "thank you" to feel underwhelming or impersonal.
If there was one thing I could do for my sister, it would be to show her just how much she's helped me just by being in my life.
When you think of all the people you've been there for, whether it was a sibling or a friend, did you ever realize the impact you made on their lives? Maybe, but probably not. Instead, you probably told them it was no big deal and that you would always be around to have their back.
But when I think about everything my sister has done for me, even if it was just being awake late at night when I needed someone to talk to, I think about the magnitude of even just having her in my life. Without her, I wouldn't be the person I am today.
And even if we fight (which we most definitely will) or move far away from each other, I hope she knows that I will spend my life having her back too, as a way to thank her for having mine.
Sisters you can count on (no matter what) are a rare breed, so if you have a sister like that in your life, count yourself lucky. And when you're feeling sappy and sentimental like I am right now, don't be afraid to call her up or text her and thank her for having your back.
If you don't have the words to express how you feel, these sister quotes will help you out.
And when you're all done being sappy, you can go back to calling each other nerds and stealing each other's clothes. Because that is what sisters are for.
On having her there when you need her.
Photo: Pinterest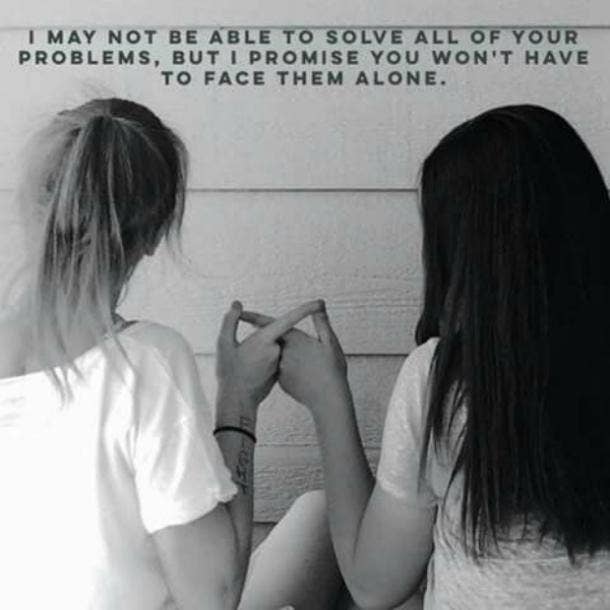 "I may not be able to solve all of your problems, but I promise you won't have to face them alone."
On always having back up.
Photo: Pinterest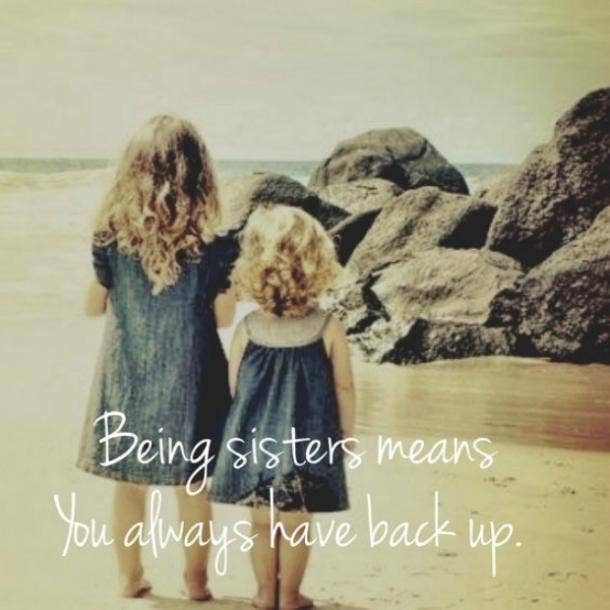 "Being sisters means you always have back up."
On cheering for your sister.
Photo: Pinterest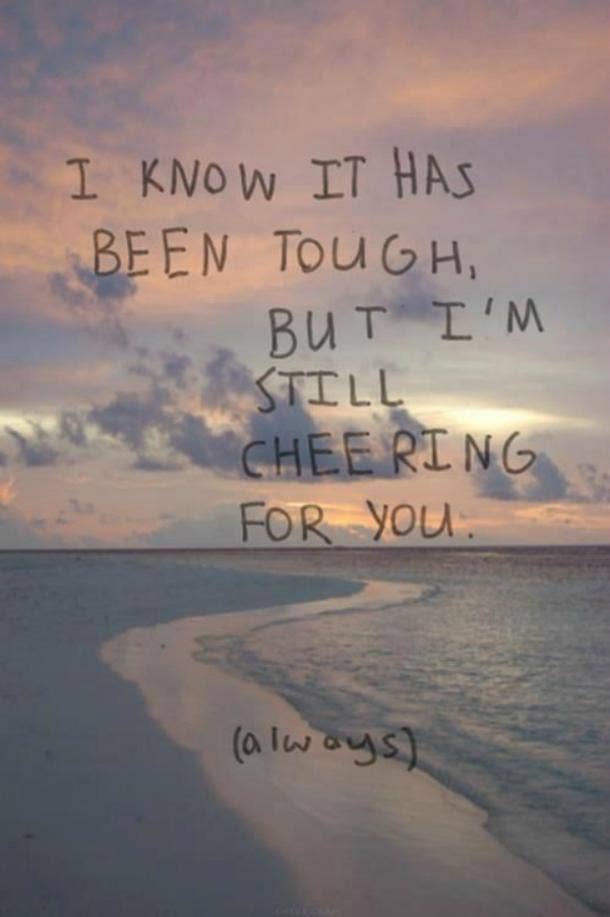 "I know it has been tough, but I'm still cheering for you (always)."
On staying together through anything.
Photo: Pinterest
"There are rare people who will show up at the right time, help you through the hard times and stay into your best times... those are the keepers." — Nausicaa Twila
On just having someone around.
Photo: Pinterest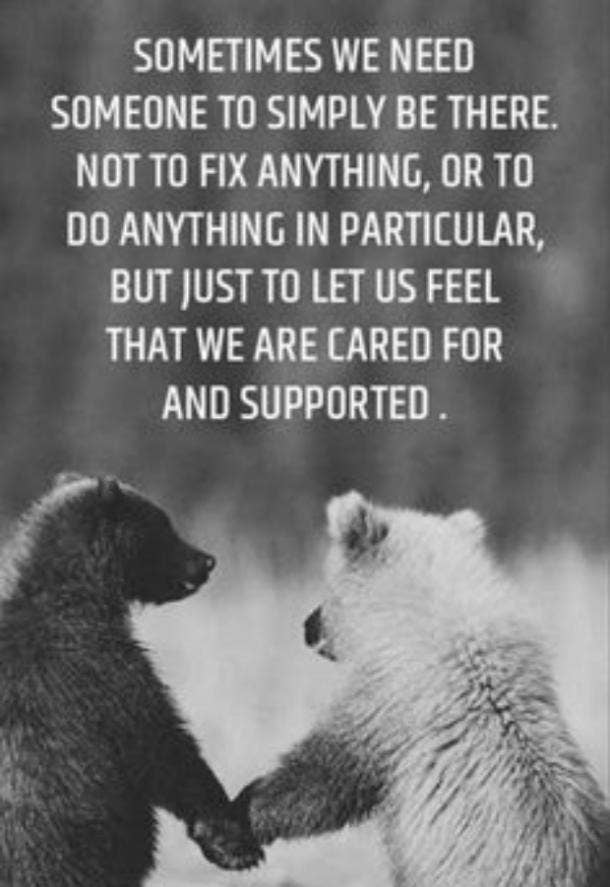 "Sometimes we need someone to simply be there. Not to fix anything, or to do anything in particular, but just to let us feel that we are cared for and supported."
On being an angel.
Photo: Pinterest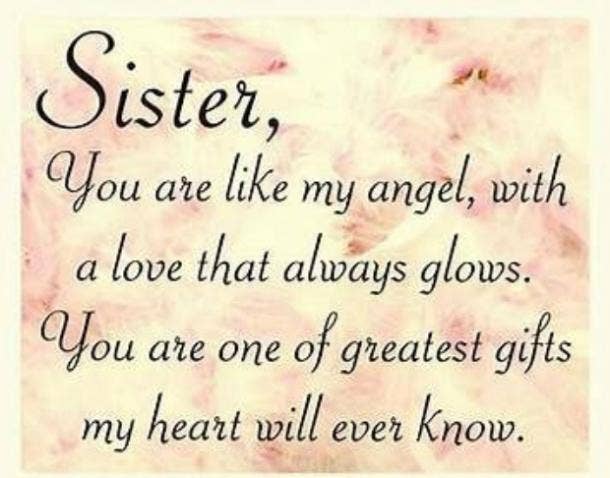 "Sister, you are like my angel, with a love that always glows. You are one of the greatest gifts my heart will ever know."
On never letting go.
Photo: Pinterest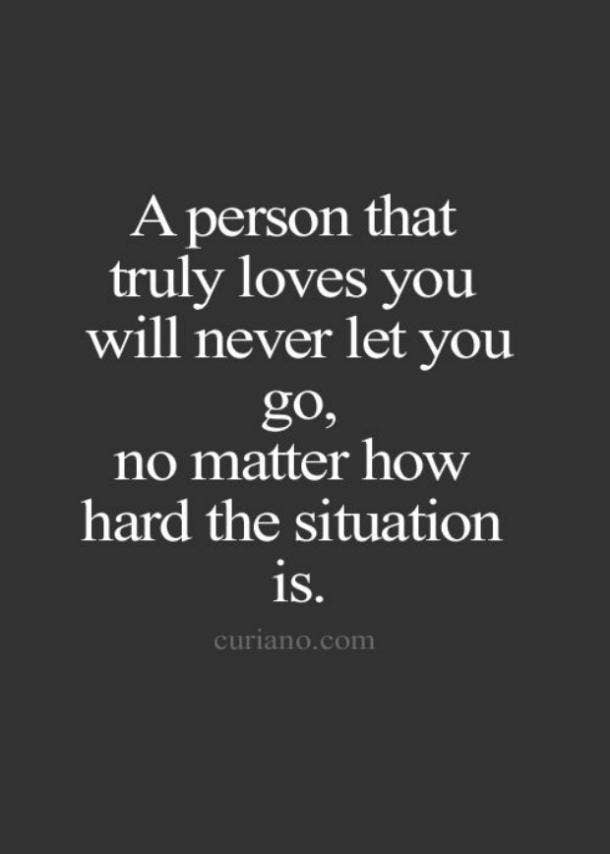 "A person that truly loves you will never let you go, no matter how hard the situation is."
On finding your other half.
Photo: Pinterest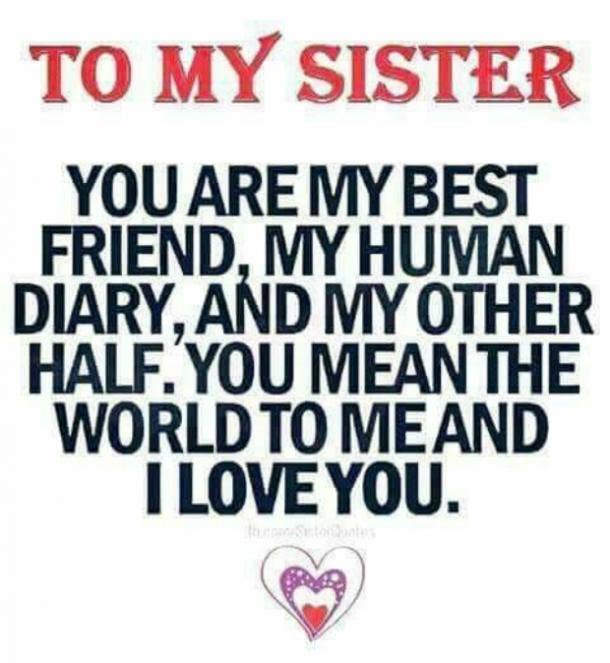 "To my sister: You are my best friend, my human diary, and my other half. You mean the world to me and I love you."
On having a loyal sister.
Photo: Pinterest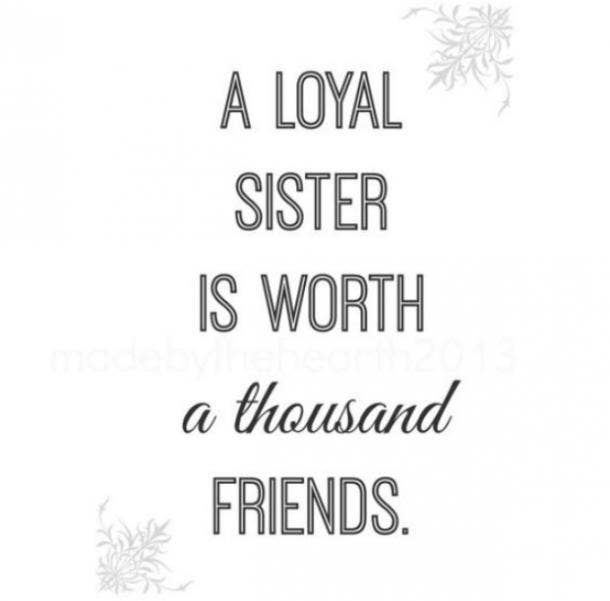 "A loyal sister is worth a thousand friends."
On reminding your sister you're always there.
Photo: Pinterest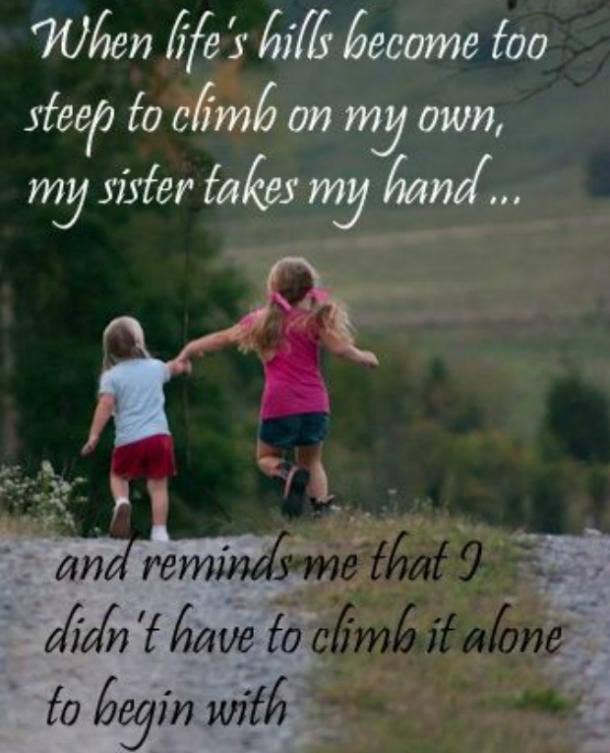 "When life's hills become too steep to climb on my own, my sister takes my hand and reminds me that I didn't have to climb it alone to begin with."
On making things seem less terrible together.
Photo: Pinterest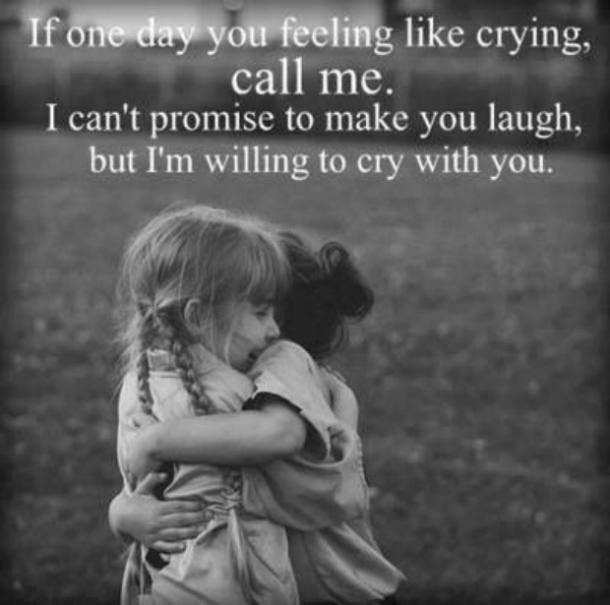 "If one day you feel like crying, call me. I can't promise to make you laugh, but I'm willing to cry with you."
On having each other always.
Photo: Pinterest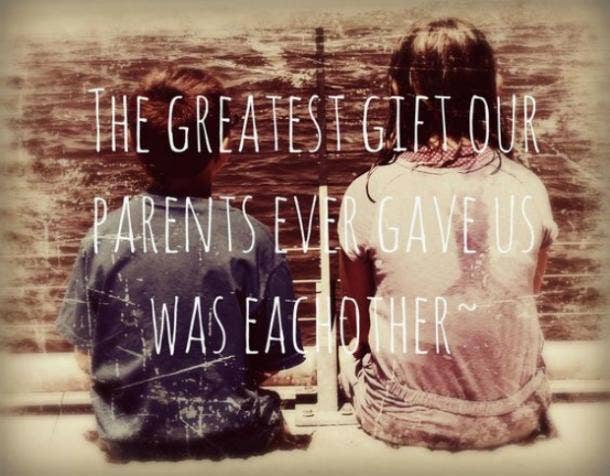 "The greatest gift our parents ever gave us was each other."
On being nice to your sister.
Photo: Pinterest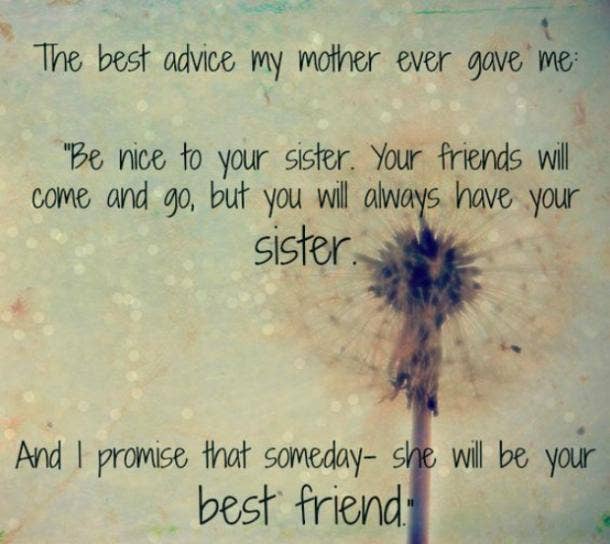 "The best advice my mother ever gave me: 'Be nice to your sister. Your friends will come and go, but you will always have your sister. And I promise that someday-she will be your best friend."
On being there in the good times and the bad.
Photo: Pinterest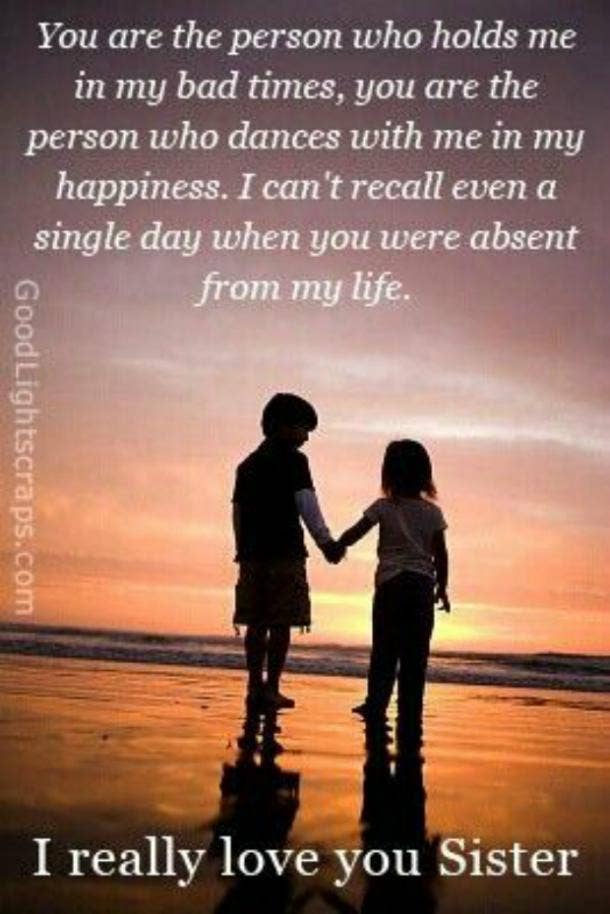 "You are the person who holds me in my bad times, you are the person who dances with me in my happiness. I can't recall even a single day when you were absent from my life. I really love you sister."
On going through it all.
Photo: Pinterest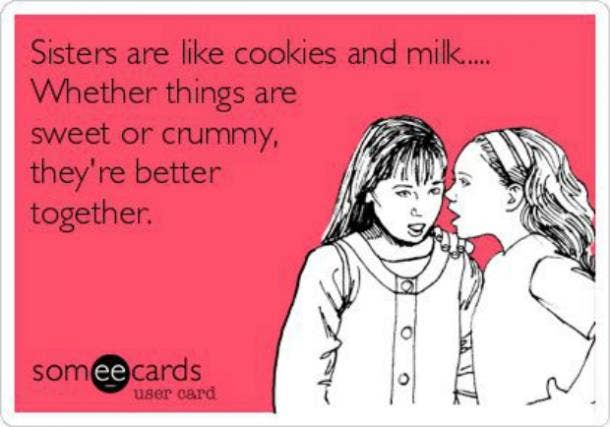 "Sisters are like cookies and milk... Whether things are sweet or crummy, they're better together."
On being each other's safety net.
Photo: Pinterest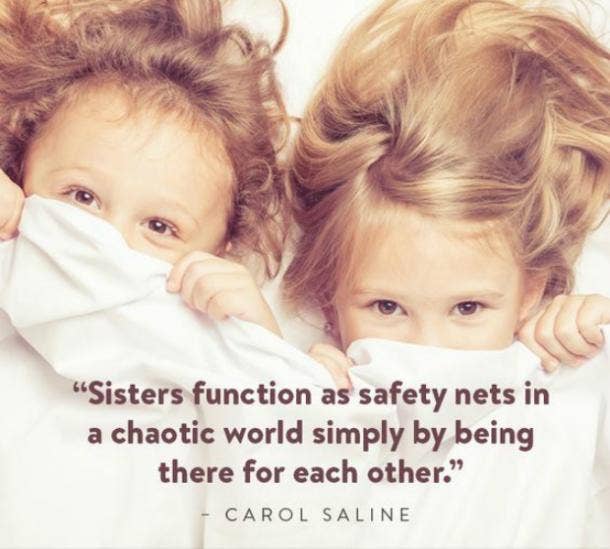 "Sisters function as safety nets in a chaotic world simply by being there for each other." — Carol Saline
On being everything for your sister.
Photo: Pinterest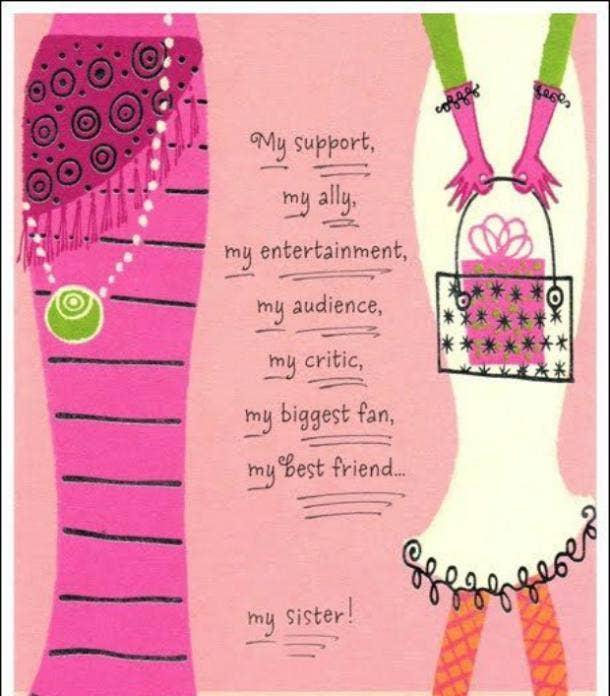 "My support, my ally, my entertainment, my audience, my critic, my biggest fan, my best friend... my sister!"
On lifting each other up.
Photo: Pinterest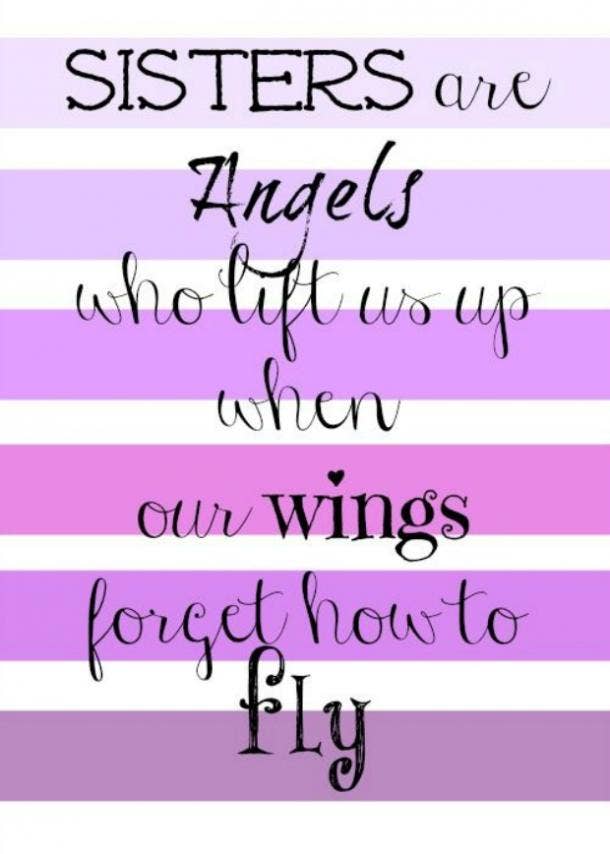 "Sisters are angels who lift us up when our wings forget how to fly."
On being there if she asks for help.
Photo: Pinterest
"She stands firmly on her own two feet and I just behind her; should she ever need me." — J. Iron Word
A having a forever friend.
Photo: Pinterest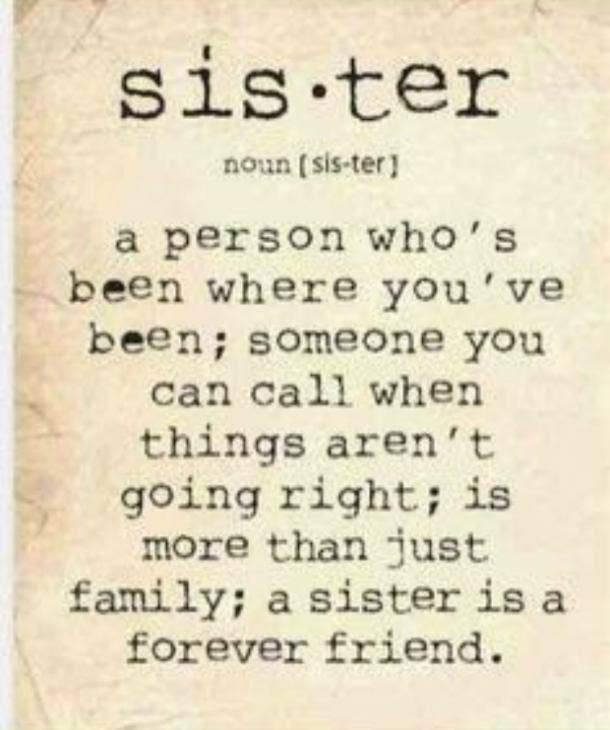 "Sister: A person who's been where you've been; someone you can call when things aren't going right; is more than just family; a sister is a forever friend."