Anyone else a Harry Styles fan?
I'll admit: My affection for him has grown exponentially over the past few months and now it's at an all-time high.
I told a colleague recently that it's hard to describe my admiration for Harry because my feelings are complicated.
I'd love to hang out with him, cuddle with him in bed, and run my hand through his wavy hair.
But not in a sexual way; in a totally platonic way and that's not because I'm already married but because I just get the impression that Harry Styles is a good cuddler and friend.
So, now that we've gotten my creepy old lady stuff out of the way, let's really talk about Harry.
Don't tell anyone but that's Harry texting me.
Photo: Tumblr
Harry looking hot with his phone and definitely not texting me.
*POOF* That's the sound of my ovaries exploding!
Photo: Wordpress
"Your ovaries explode now."
Harry is so handsome AND sensitive!
Photo: Pinterest
"A real girl isn't perfect and a perfect girl isn't real." — Harry Styles
Look at that cheeky smile!
Photo: WeHeartIt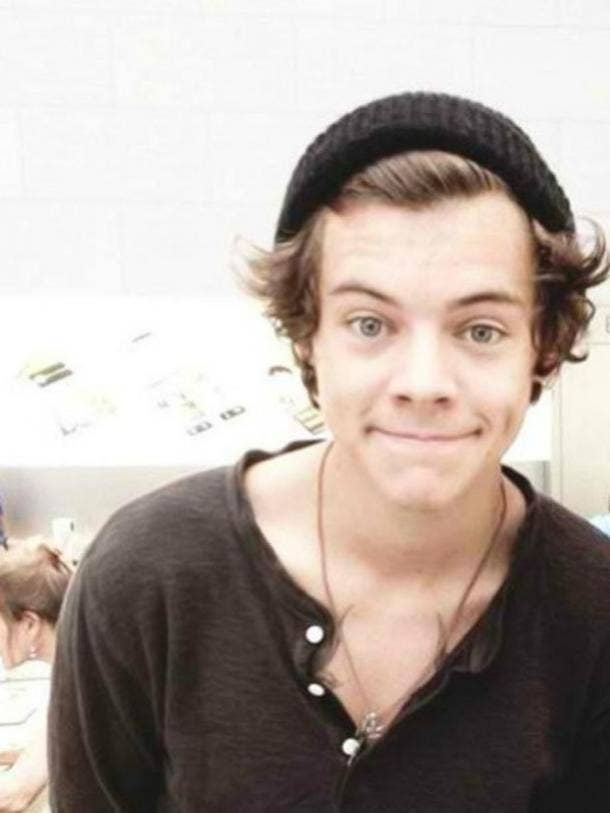 Harry Styles looking hot, as per usual.
I would never!
Photo: Pinterest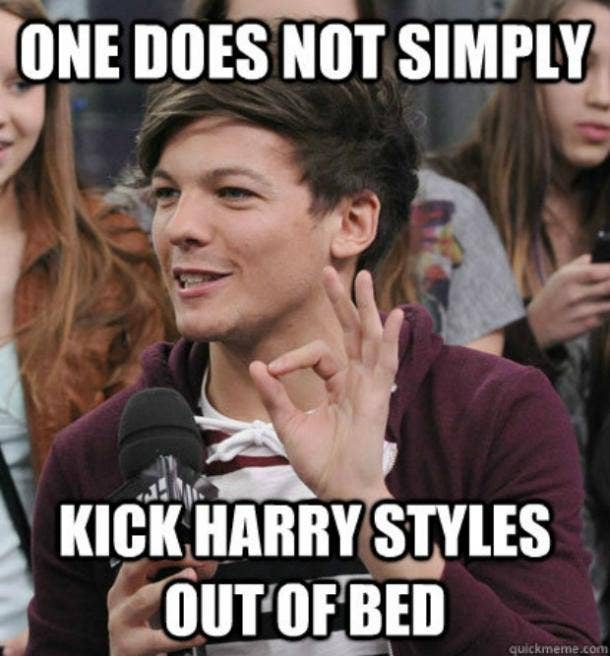 "One does not simply kick Harry Styles out of bed."
He can click my buttons anytime!
Photo: Flickr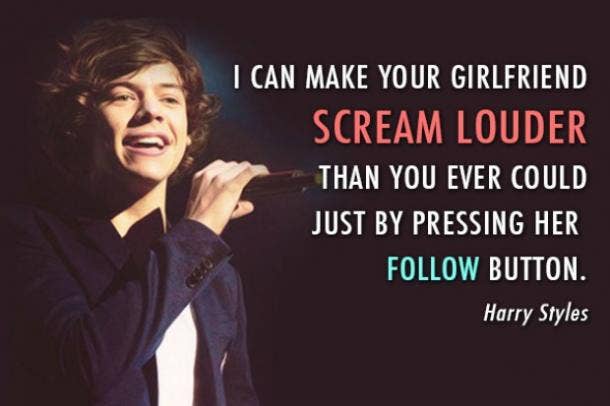 "I can make your girlfriend scream louder than you ever could just by pressing her follow button." — Harry Styles
*drool*
Photo: Pinterest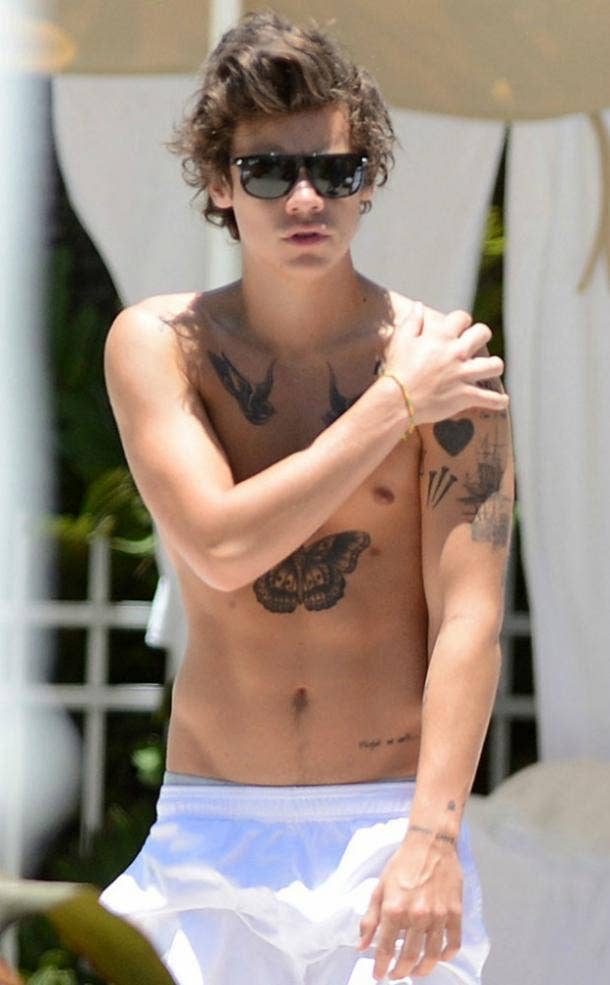 A HOT, shirtless Harry Styles.
Is it really that hard to listen?
Photo: Cambio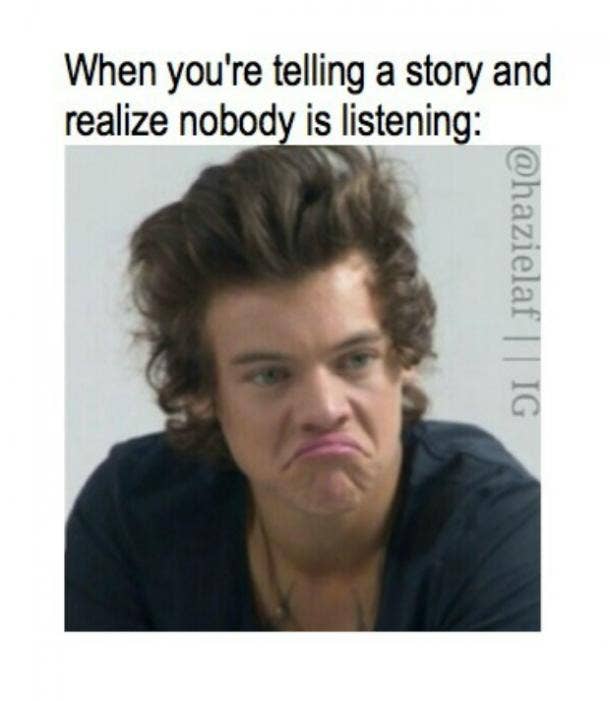 "When you're telling a story and realize nobody is listening."
#Truth!
Photo: Pinterest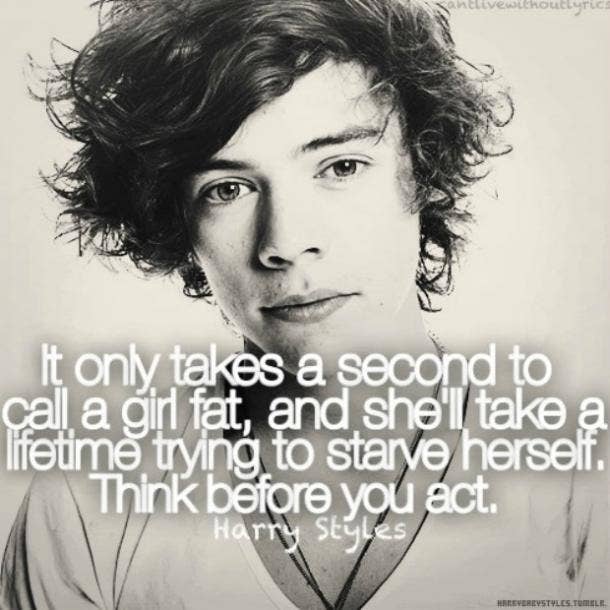 "It only takes a second to call a girl fat, and she'll take a lifetime trying to starve herself. Think before you act." — Harry Styles
Tattoos, muscles, and sweat - OH MY!
Photo: Youtube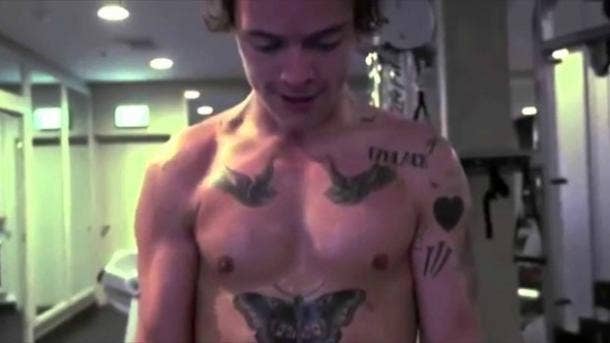 A HOT Harry Styles working out.
Just more to love, baby!
Photo: Quickmeme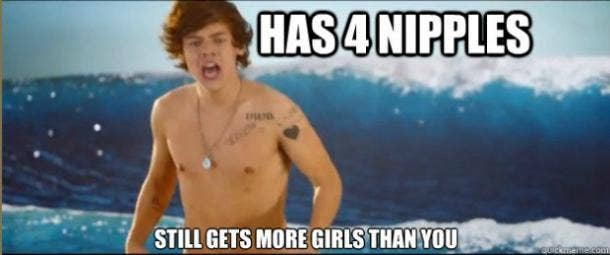 "Has 4 nipples; still gets more girls than you."
Profound.
Photo: liveluvcreate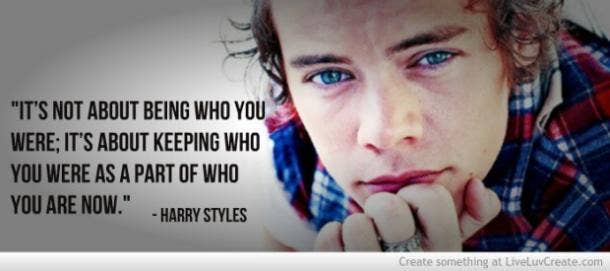 "It's not about being who you were; it's about keeping who you were as a part of who you are now." — Harry Styles
Such a rockstar!
Photo: WeHeartIt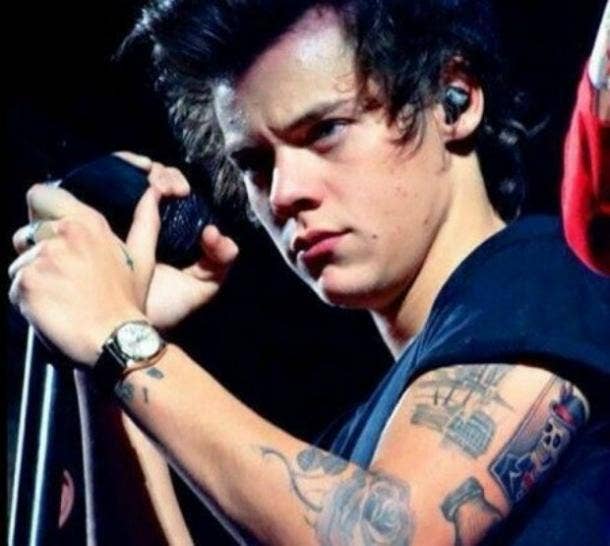 Harry Styles looking HOT on stage.
If Larry is wrong, I don't want to be right!
Photo: Memgenerator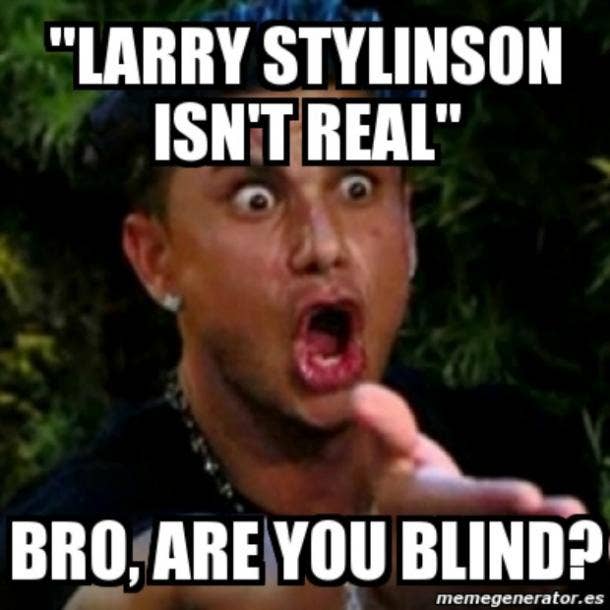 "Larry Stylinson isn't real./Bro, are you blind?"
I WANT TO LIVE!
Photo: Quotesgram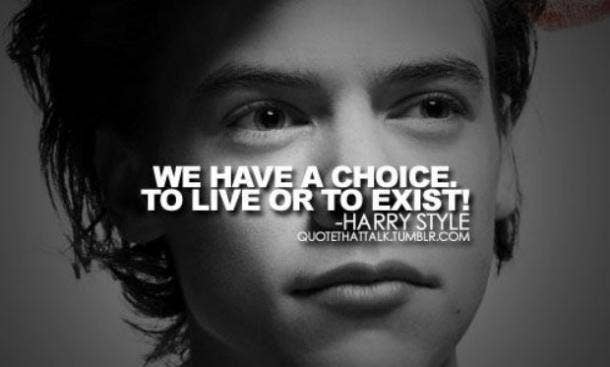 "We have a choice. To live or to exist." — Harry Styles
COME ON! He's just so friggin' adorable!
Photo: Playbuzz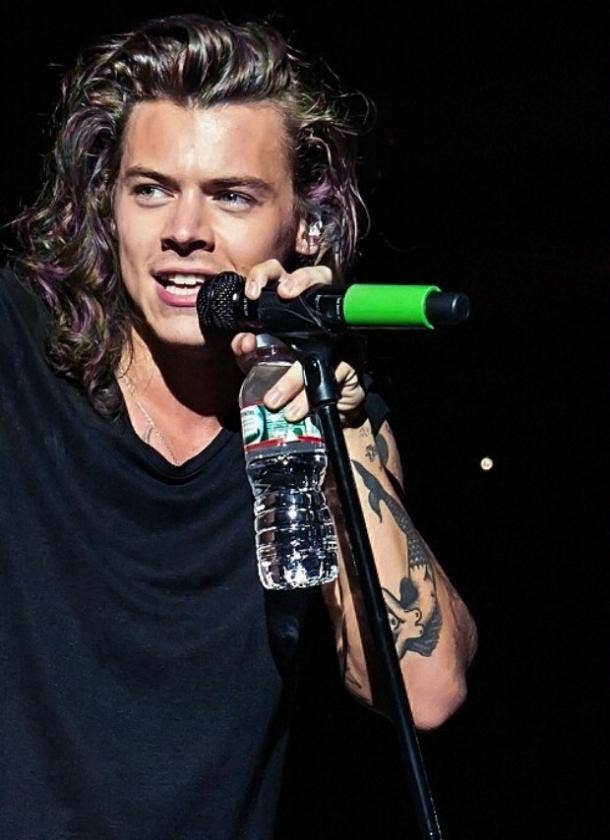 You are ALWAYS fabulous, Harry!
Photo: Pinterest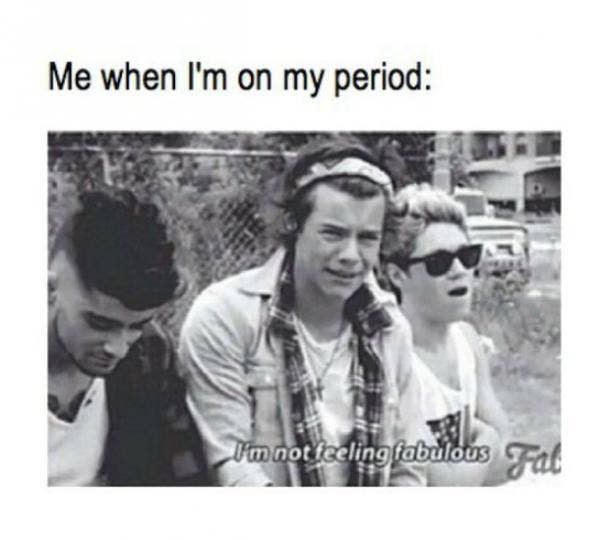 "Me when I'm on my period: I'm not feeling fabulous."
Oh, he's cool!
Photo: Pinterest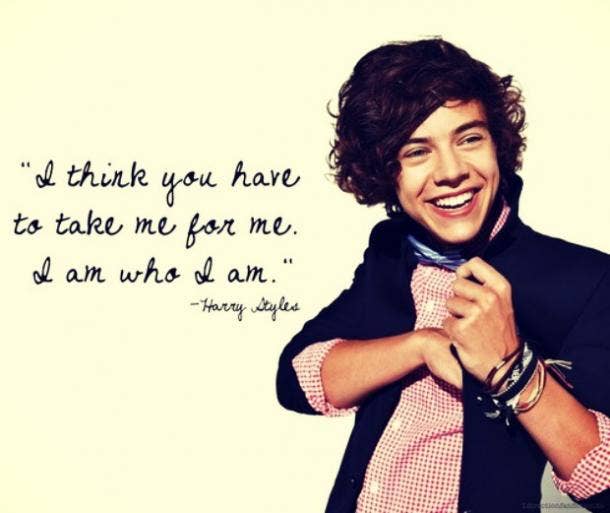 "I think you have to take me for me. I am who I am." — Harry Styles
Gorgeous!
Photo: Wordpress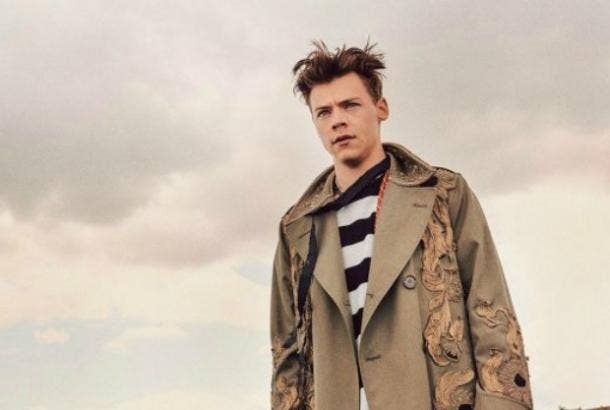 Harry Styles, my future husband, just being him!