We all need help sometimes.
You know you need something to make yourself feel better but you're not sure what it is you need. You don't know what to do. Everybody needs some kind of therapy and it doesn't always have to be talk therapy. We all have unique needs and there's some form out there that will suit you.
There are so many different kinds of therapy, it can be overwhelming when trying to find one, and adding to that challenge is finding the right kind of practitioner. Therapists don't come in a one size fits all and you may find yourself going through a number of them until you find a good fit.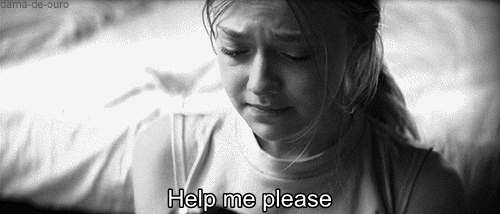 TheFrisky
Some people feel shy or embarrassed about going into therapy, questioning, "What kind of therapy do I need?" But just because you want help to get through issues or a difficult time doesn't make you weak — it shows that you're taking care of yourself.
Some therapies may not even seem like therapy and you may question the benefits, but if it helps relax you or de-stress you in any way, you know that it's helpful.
It can also be challenging to make a commitment that you'll go regularly to a therapy session as it means scheduling it in and sticking to it. But if you keep the big picture in mind, it can help you to keep that schedule.
Listen to your gut when it comes to therapy: if it's not working or you're not connecting with the practitioner, end the therapy and find something else. If you're just going through the motions and not feeling it, it most likely isn't what you need.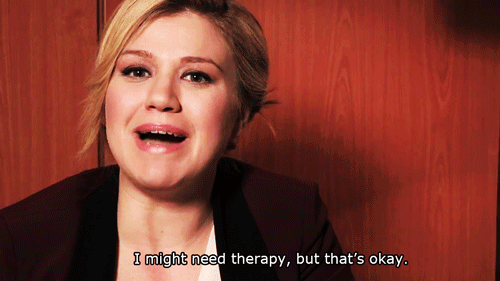 Tumblr
Astrology can help you find a therapy that's right for you, as all individuals born under each sign have their own set of characteristics and needs. Of course, there are many different sides to your personality and therapy suggestions based on your sign may only fit one aspect of you.
You may want to try out more than one kind of therapy until you find something that really clicks with you. Here's what kind of therapy you need (and will be best for you) based on your zodiac sign.
ARIES: Somatic Psychotherapy
Practitioners of Somatic psychotherapy believe in looking at the body and mind as one entity as sensations associated with past trauma often become trapped within the body. This kind of therapy is good for hormonal issues, sexual dysfunction, digestive issues, and tension.
This is a good therapy for Aries individuals as it is movement-based and some of the therapeutic processes include physical exercise, dance, movement, voice work, massage, grounding and breathing exercises, and sensation awareness.
Read: The 13 Brutal Truths About Loving An Aries, As Written By One
LEO: Retail Therapy
Leos love to look sharp and for good reason — all eyes gravitate to them anyway. They like to give the best gifts for others and they take pride in their appearance. By going into shops and charming the salespeople, there's a good chance that Leo will get the praise and compliments they need so fervently. They're not addicted to shopping, they just love indulging themselves.
VIRGO: Cognitive Behavioral Therapy (CBT)
This therapy is perfect for Virgo as it is focused on the present, limited in duration and is problem-solving orientated. Virgo learns specific skills that they can use for the rest of their lives. Some of these skills include identifying distorted thinking modifying beliefs, relating to others in new ways, and changing behaviors.
Plus, since the patient has an active part in the therapy they're usually given homework between sessions. This kind of therapy is helpful with eating disorders, OCD, PTSD, anxiety, and depression.
Read: 7 Brutal Truths About Loving A Virgo (As Written By A Virgo)
SCORPIO: Past Life Therapy
CAPRICORN: Mindful-Based Therapies
AQUARIUS: Sound Therapy
Aquarians love being independent and unorthodox. They don't want to just lie on a couch and spill their problems; for one thing, they might get overly emotional and they don't enjoy that.
Sound therapy helps to heal on a physical, emotional, and spiritual level by using sounds made from drums, chimes, bells, gongs, and crystal bowls. The frequencies are said to work on a cellular level and the patient is eased into a relaxed state that is receptive to healing.
Read: 7 Brutal Truths About Loving An Aquarius, As Written By One
PISCES: Art Therapy
Since Pisces are supremely creative and imaginative, it makes sense that a great therapy for them would be art therapy. Art therapy is a form of psychotherapy that involves self-expression through painting, drawing, and modeling.
In addition, an art therapist may also draw from other genres including music, movement, and writing. Pisces tend to be vulnerable and can shy away from a therapy that seems too intense, so art therapy is a wonderful way to draw them out and make them feel comfortable with the therapeutic process.
Read: 7 Brutal Truths About Loving A Pisces, As Written By One