Hard, introspective truths.
There are things inside of each of us that are hard to face down. Many things we push to the deepest corners of our minds to simply not have to think about.
It can be simple worries like finishing up a giant project you haven't started because you've been procrastinating. It can be even bigger than that — perhaps a little white lie that can get you or someone else in trouble, or that you did something wrong that can have serious consequences.
Why do we do this? It can be because of a variety of reasons. Some people don't want to think about it because they don't want to worry themselves to death. There are those who prefer a carefree life and would rather not have to think about negative things.
Or maybe thinking about it at all just kills your vibe, and you're not about that life.
But it's important to consider the things that you don't like to admit to yourself. It's how you grow. Worrying is a part of human nature, so it's natural to worry.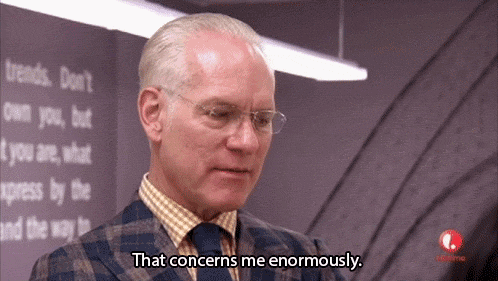 Giphy
It's natural to think about negative things. But keeping it all in is often not the best, as it can take a toll on your emotional and mental health — even physical health, sometimes.
There would be no progress if we don't acknowledge the things we need to acknowledge. Whether that is something personal or concerning other people, not acknowledging it doesn't mean it goes away.
It just stays there, in the dusty back corners of your mind, gathering up more and more dust. So, when it's time to clean, you're left with a lot more to clean up than you initially started with.
Most of the time, our worries have something to do with our dominant personalities. Here's what each zodiac sign has trouble admitting, but it's time to do so:
Aries (March 21 – April 19)
Taurus (April 20 – May 20)
Gemini (May 21 – June 20)
Cancer (June 21 – July 22)
Leo (July 23 – August 22)
Leo, you're afraid of people being better than you. You don't want to be outshone by the competition, no matter if it's friendly or serious.You sometimes take steps to sabotage the people around you if it means maintaining your place on top.
Virgo (August 23 – September 22)
Libra (September 23 – October 22)
Scorpio (October 23 – November 21)
Sagittarius (November 22 – December 21)
Capricorn (December 22 – January 19)
Aquarius (January 20 – February 18)
Pisces (February 19 – March 20)
This article was originally published at Higher Perspective. Reprinted with permission from the author.