You need this.
Mind-blowing sex is 10% technical skill, and 90% connection, presence, and emotionality. It's more about reading your partner, moment to moment, than it is about perfecting a specific hand technique (although hand techniques certainly don't hurt).
My clients frequently ask me how to optimize their sex lives for more mind-blowing hotness.
Here are seven things that need to be in place before your sex life can soar (make sure you read all the way to the end… the last three are my favorites!).
Create space
Photo: weheartit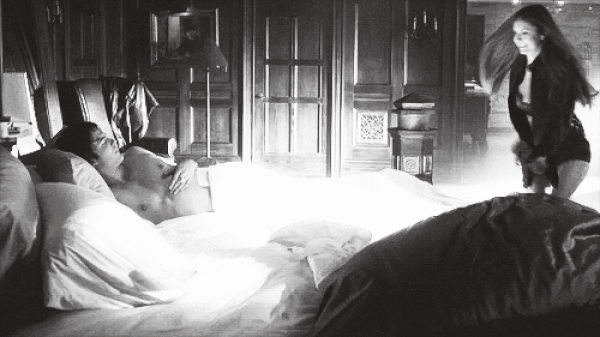 To have mind-blowing sex you need to create the time and space for it.
I don't care how busy you are, if your relationship is a priority in your life then you'll make sure you're fucking each other's brains out a few times per week.
Turn off the cell phones. Get the TV and laptops out of your bedroom. Your bed is a sacred space reserved for sleeping and orgasms. Anything else is blasphemous.
Concerned that there will be too much stuff on your mind by the time you get to bed? Get it out of the way. Spend half an hour taking care of all of the chores around the house and create the space in your minds to give each other 100% of your attention. There is no substitute to having your loving partner clear headed and really seeing you while you play 'see who can make who climax last'.
Slow down and connect
Photo: weheartit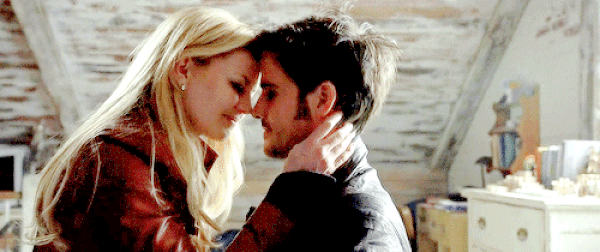 When you're transitioning from your daily selves to your sexy selves you'll need to slow down and get out of your heads.
Drink in the deliciousness that is your partner with your eyes. Smell each other. Wake up thousands of nerve endings all over their body with your slow languishing hands.
Put your foreheads together and sync your breath with theirs for a while. Kiss gently, firmly, passionately, and sweetly.
Get out of your heads and into your bodies.
Breathe
Want to climax quickly and have unfulfilling sex? Tense all of your major muscle groups and engage in shallow breathing.
Want to make sex into a mind-blowing spiritual experience where your souls align and you climax like the 4th of July fireworks are thundering around you? Connect with your breath.
Breathing deeply during foreplay, during sex, and throughout your orgasms will relax your body, prolong the experience, build anticipation, and make you both come harder than you ever thought possible.
Seriously. I know it sounds simple and that's because it is. Breathe deep into your belly, relax your body, and put all of your attention on to the heart-racingly hot sexual pleasure that you are receiving.
Extend foreplay (like a lot a lot a lot)
When people make analogies to sex being the main course and foreplay being the appetizer, it shortchanges the perceived value of foreplay.
Foreplay is the main course. And intercourse is the main course. And dessert is the main course. Every moment of being in each other's presence is the main course and sexual play is a natural extension of that.
You know your partner's erogenous zones better than I do. Tease them. Nibble on their neck. Kiss the folds, flab, bones and angles of their beautiful torsos. Give them a massage (foot, back, or other). Make out like teenagers in love.
Take…
Your…
Time.
It will help you both get out of your heads, get present, and start to sync up your sexual arousal's internal rhythms.
Be vocal
Photo: giphy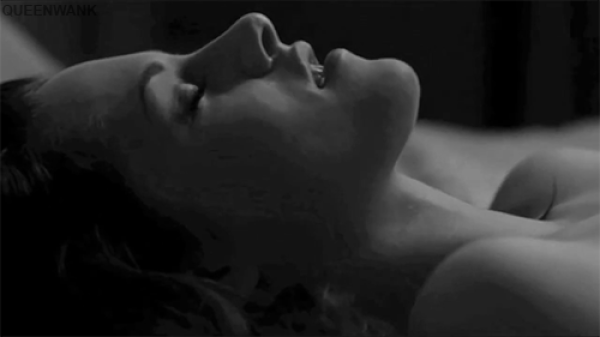 One of the biggest pet peeves that women say bothers them in bed is that a lot of guys are too quiet in bed.
So whether you level up your moaning, or bust out your best sailor mouth ("Jesus f*cking Christ you look so sexy right now"), it's good to be more vocal in bed.
By letting your voice go first, your body gets more uninhibited. Seeing and hearing how turned on your partner makes you is an upward spiral of sexiness. You feel less inhibited, they feel sexier, everyone wins.
Besides, it's a lot easier to give short feedback and say what you want ("Faster", "Come here", "Keep doing that") if your lips are already moving.
Use your hands
Photo: giphy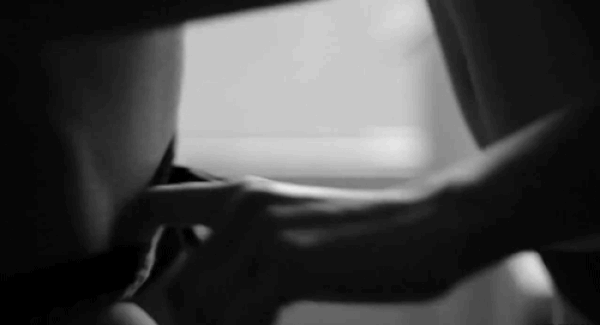 Timid lovers don't use their hands. Porn stars don't use their hands. People who don't know each other very well don't use their hands.
You and your partner use your hands.
Hold hands. Grab their hips. Pull their hair. Grip their beautiful bum. Play with his balls. Rub her clit during intercourse. Keep your hands on her torso, forearms, or legs.
Hands are important. Using them makes you feel more connected, and they make your sex more mind blowing.
Get messy
Photo: giphy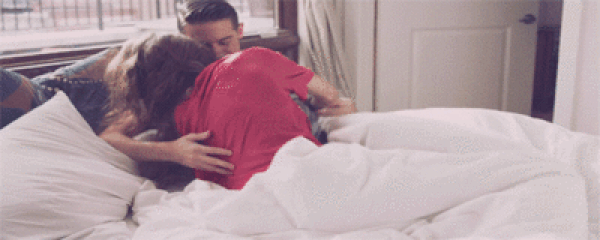 Sex isn't sterile.
Sex means exchanging bodily fluids… sweat, lubrication, sperm, and saliva… the more the merrier.
Get sweaty, pull their hair, bust out the massage oil or nuru gel…
Basically, make a massacre of your bed.
Destroy each other.
A good rule of thumb… if you aren't throwing your sheets in the wash at least once a week then you might want to up your messy factor.
There are many areas in your home that you can aim to keep tidy… your bed isn't one of them (at least while you're in it with your lover).
Sex and relationship coach Jordan Gray helps people remove their emotional blocks and maintain thriving intimate relationships. You can see more of his writing at JordanGrayConsulting.com
This article was originally published at Jordan Gray Consulting. Reprinted with permission from the author.