People seem to always feel sorry for women who are single. Hell, some single women even feel sorry themselves!
Being single is not a death sentence, it's actually really rewarding. Think about it, you can focus solely on being the best version of yourself that you can be and doing exactly what YOU want and need.
You won't be single forever — or maybe you will. Who cares! You need to embrace your current single status and enjoy the heck out of it. This is the only life you get!
These 20 inspirational quotes can help remind why flying solo kind of kicks ass.
Too blessed to be stressed.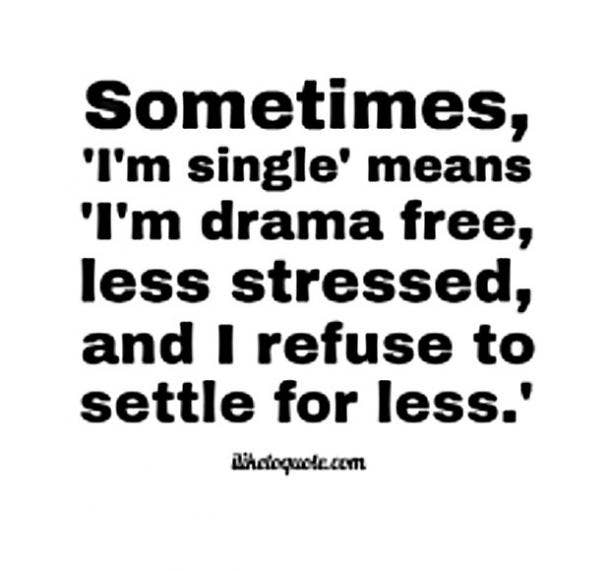 "Sometimes 'I'm Single' means 'I'm drama free, less stressed, and refuse to settle for less. "
Be confident in what your working with.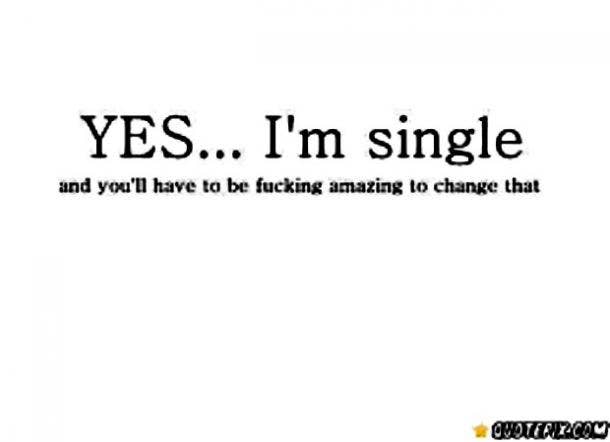 "YES ... I'm single. And you'll have to be fucking amazing to change that."
ALWAYS put yourself first.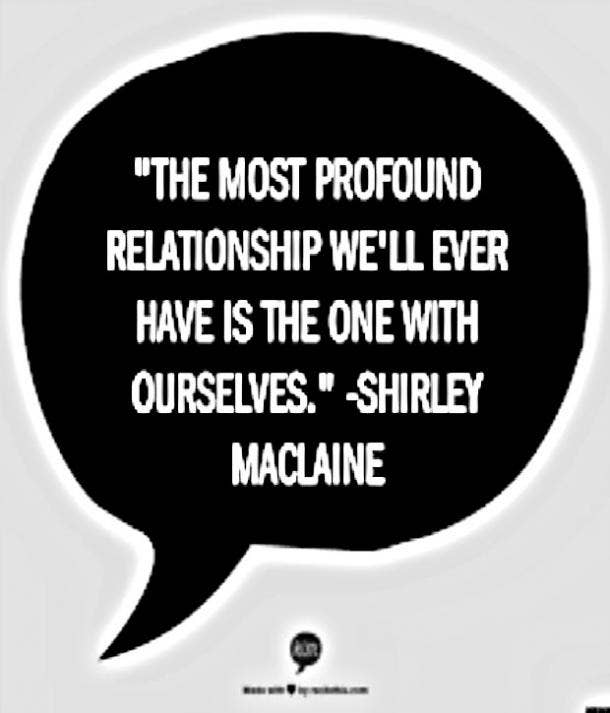 "The most profound relationship we'll ever have is the one with ourselves."
Create your own happiness.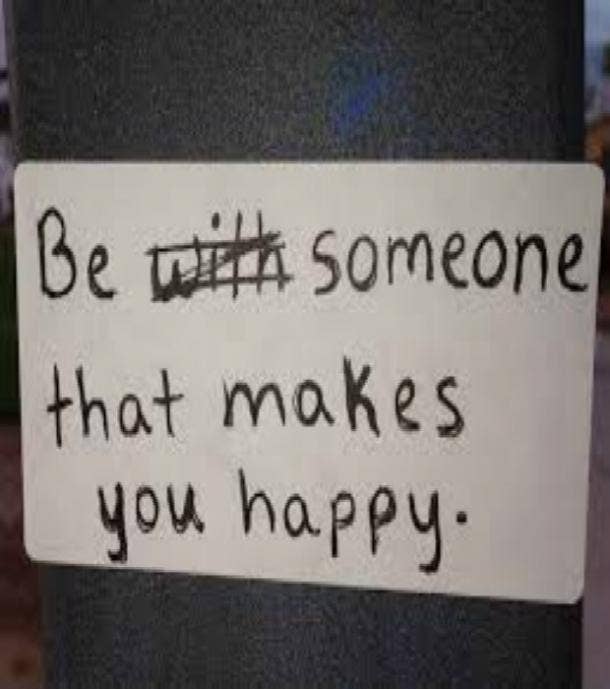 "Be with someone that makes you happy."
Self love is the best kind.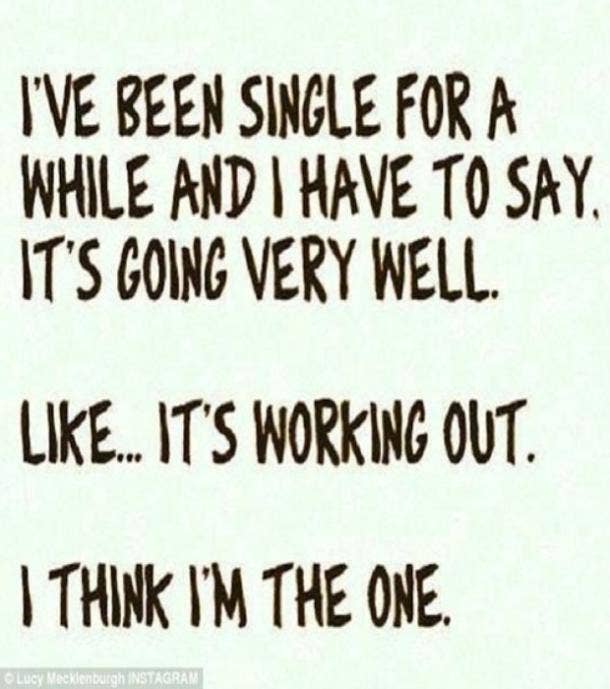 "I've been single for a while and I have to say it's going well. Like ... it's working out. I think I'm the one."
NEVER settle.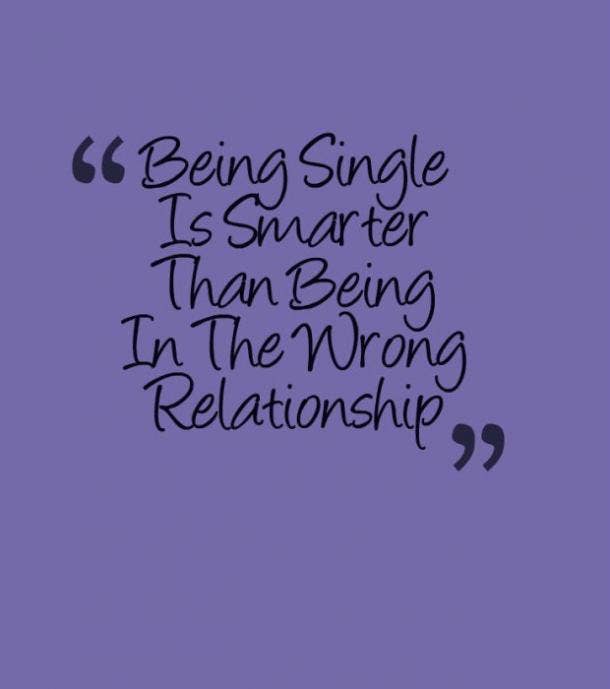 "Being single is better than being in the wrong relationship."
Your status doesn't define you.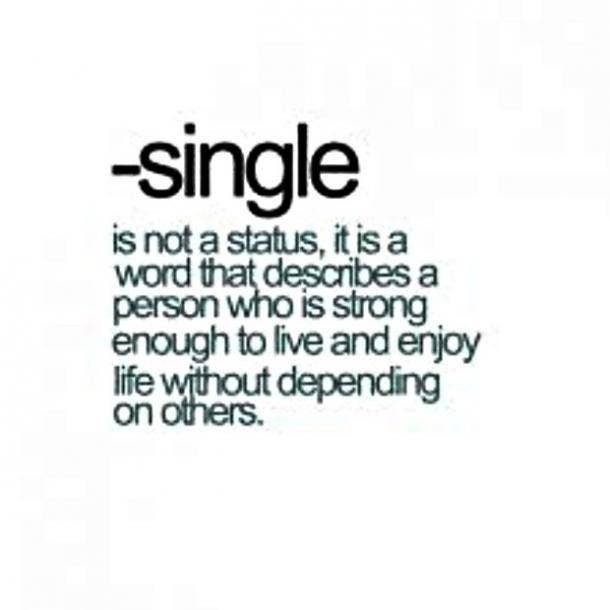 "Single-is not a status. It is a word that describes a person who is strong enough to live and enjoy life without depending on others."
You're sexy and you know it!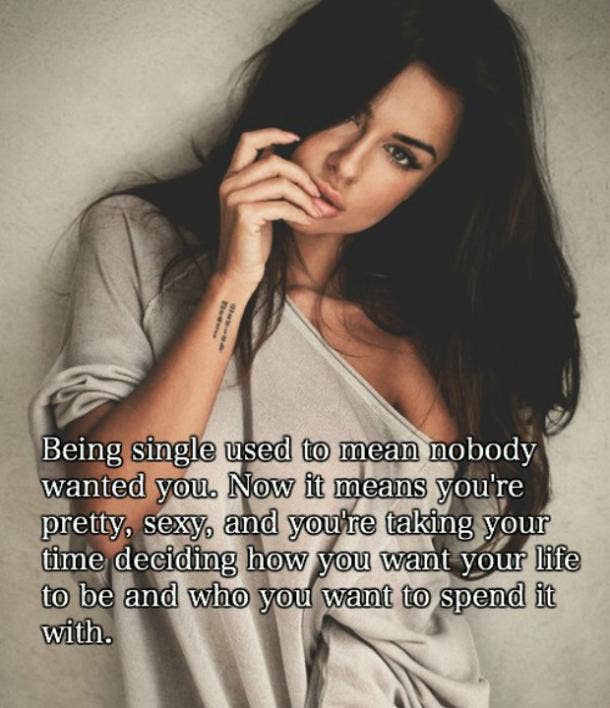 "Being single used to mean nobody wanted you. Now it means you're pretty, sexy, and you're taking your time deciding how you want your life to be and who you want to spend it with."
Embrace every inch of your bed <3.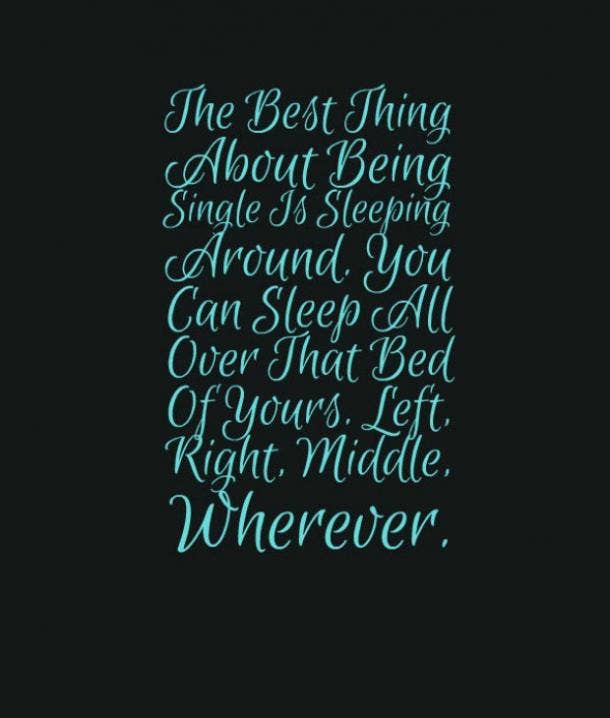 "The best thing about being a single is sleeping around. You can sleep all over that bed of yours. Left. Right. Middle. Wherever."
Wine as much as you want.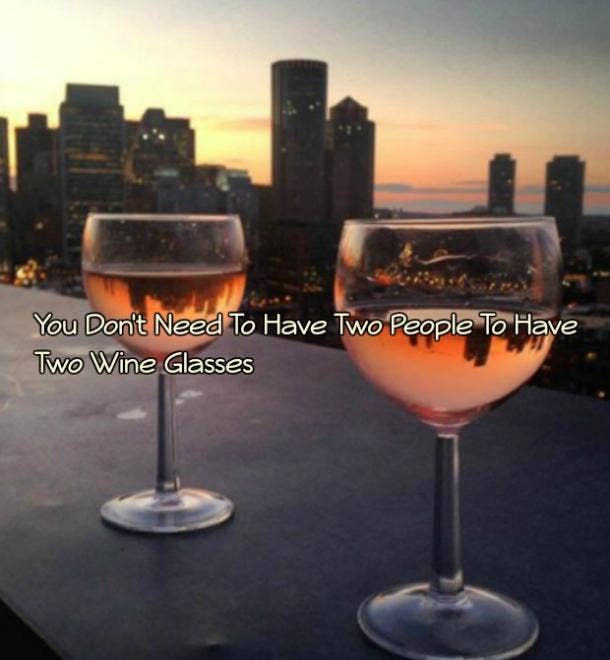 "You don't need to have two people to have two wine glasses."
Single does NOT mean you're alone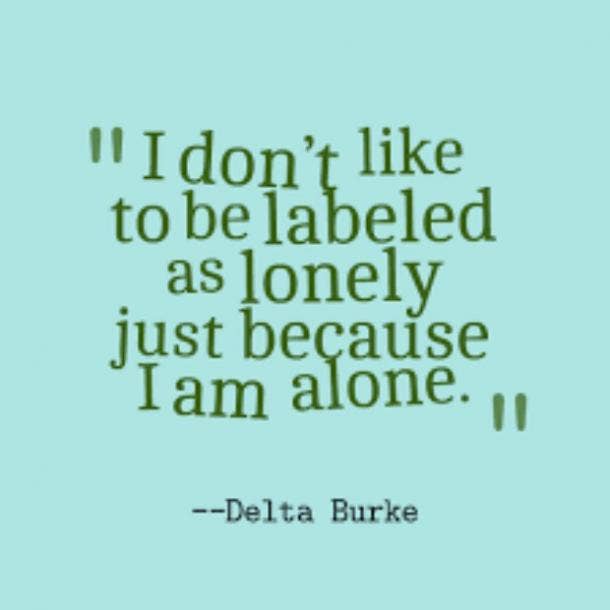 "I don't like to be labeled as lonely just because I am alone."
Treat yourself to a trip ... or two.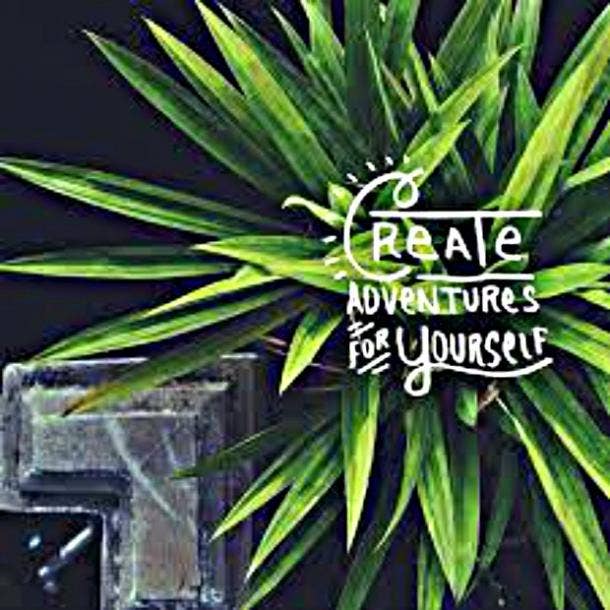 "Create adventures for yourself."
Be picky and patient.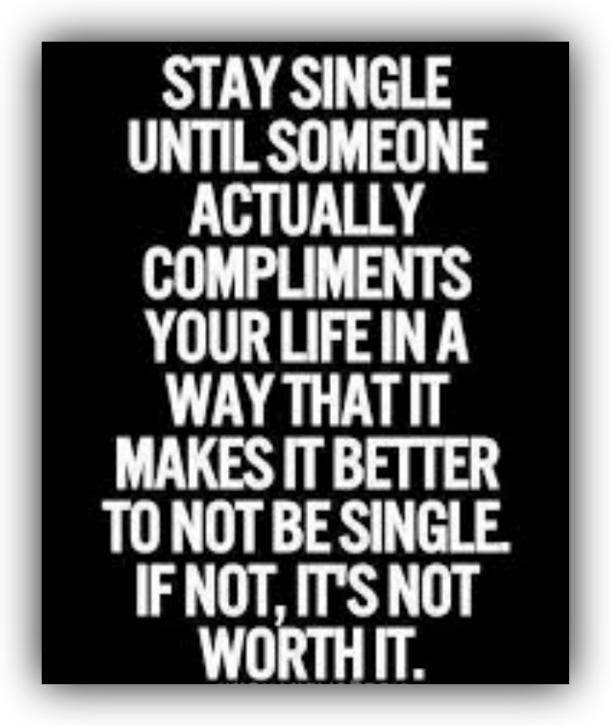 "Stay single until someone actually complements your life in a way that it makes it better to not be single. If not, it's not worth it."
Take time to figure out what you want.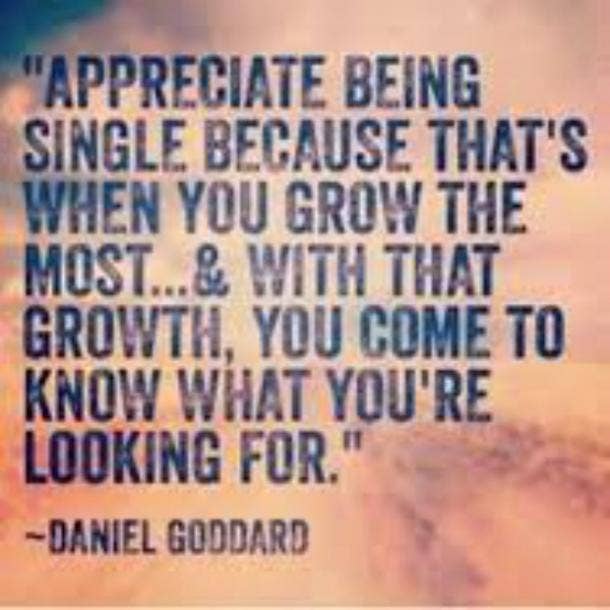 'Appreciate being single because that's when you grow the most & with that growth, you come to know what you're looking for."
Better yourself first.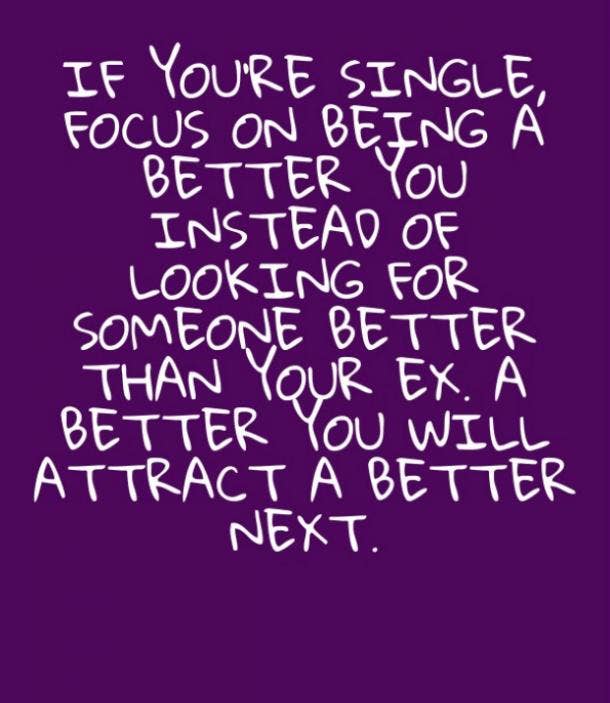 "If you're single, focus on being a better you instead of looking for someone better than your ex. A better you will attract a better next."
Love your independence.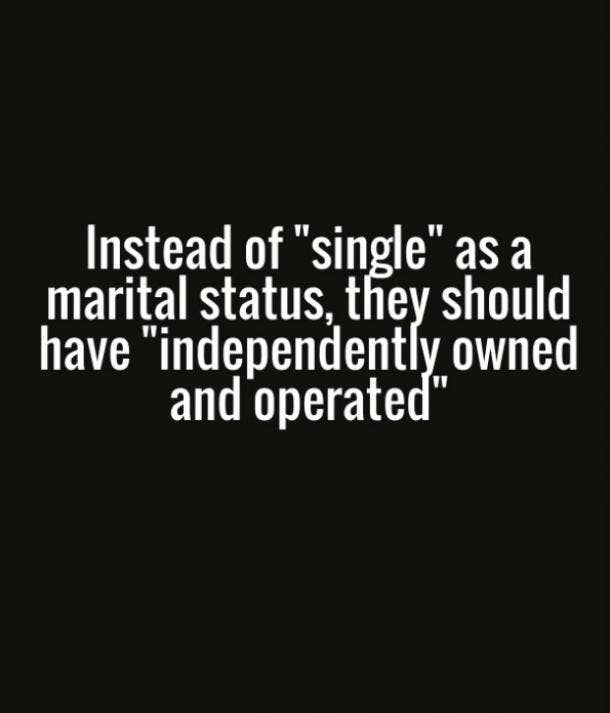 "Instead of 'single' as a marital status, they should have 'independently owned and operated.' "
Your daily routine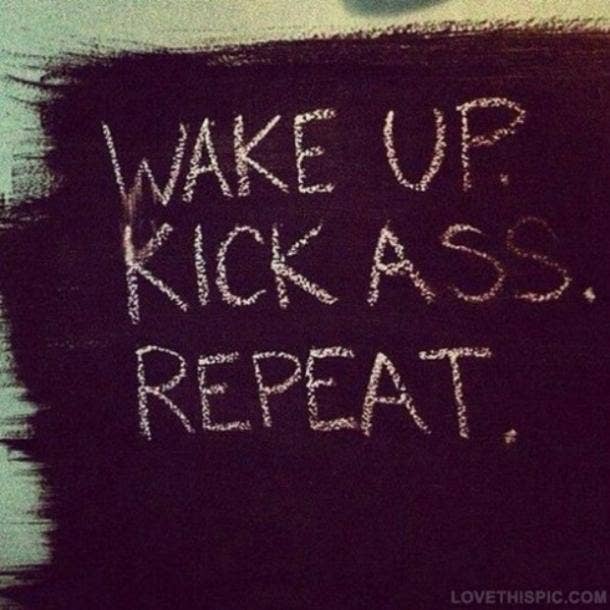 "Wake up. Kick ass. Repeat."
Yes you're single, and it's actually great.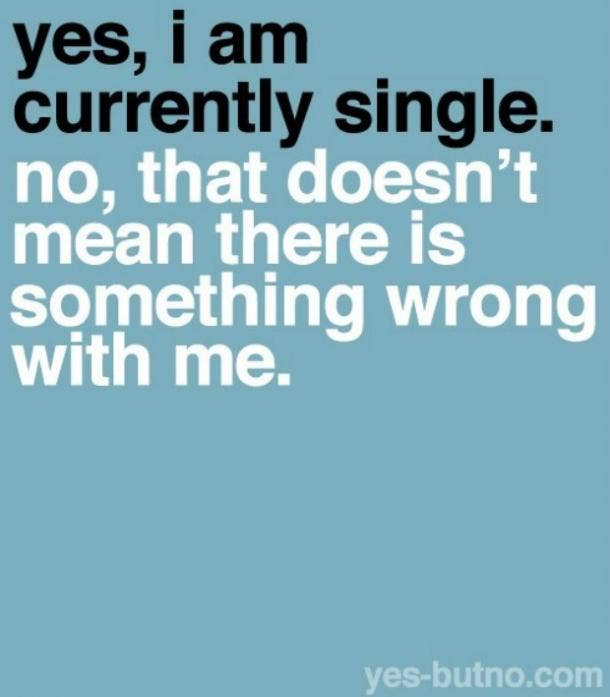 "Yes, I am currently single. No, that does not mean there is something wrong with me."
Single and proud!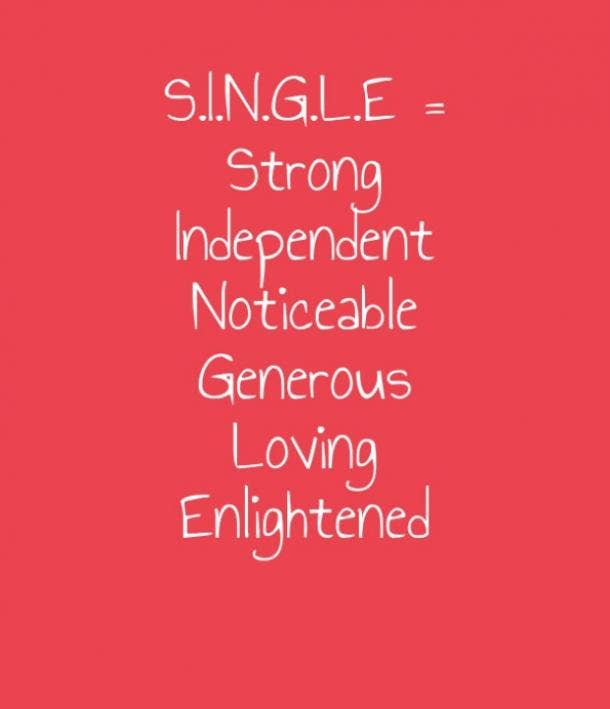 "S.I.N.G.L.E = Strong, Independent, Noticeable, Generous, Loving, Enlightened."
Be your own fucking valentine <3