Age ain't nothin' but a number.
May-December romances are certainly nothing new in Hollywood. In fact, they have almost seemed to have become the norm these days.
I mean, if we had a dime for every time we've seen a celebrity taking up with someone who's half their age, well, we'd probably be just as rich (if not richer) than the actual celebs.
And while it may seem like these relationships usually consist of an older man and a younger woman, that's far from the truth. Men aren't the only ones dating younger in Hollywood.
And it might surprise you as to the amount of "cougars" in Hollywood.
Yes, there are plenty of famous women who have chosen (or just flat-out prefer) to date younger men. And it's time to give Internet high-fives to these gorgeous ladies, all of whom have had hunky trophy boyfriends/fiancés/husbands as their arm candy.
Some of these famous "cougars" are very well-known for their preference to date younger men.
For instance, Madonna is one of these ladies, who is notorious for having a string of much-younger boyfriends, many of which are usually her backup dancers. She's not the only one though!
In other words, the iconic singer's boyfriends are basically triple threats — they're good-looking, talented, and don't mind letting a strong woman take the lead. We'd say she's got the right idea, and it's this same idea that men should listen to (just saying).
And who could forget Jennifer Lopez's relationship with Casper Smart (also a backup dancer), who dated and were the talk of the town for quite awhile a few years back? Smart was 18 years younger than Lopez!
There's also Nick Cannon and Mariah Carey, who have an age difference of 11 years. Sadly, their union didn't last, but they will still forever continue to remain an iconic pairing in our book.
However, some of these Hollywood cougars you may not have even known about at all.
For example, did you know that Chris Martin was younger than Gwyneth Paltrow? Comedienne Kathy Griffin is also no stranger to having a younger guy on her arm. And it's not uncommon for the ladies of the Housewives franchises to be seen out and about with a younger admirer, either.
But whether or not these couples have stayed together or called it quits, we still can't blame these starlets for wanting to have some young fun on the side. Seriously, it would be no different for normal, everyday cougars to have some fun. That's the way dating is supposed to be anyway, right?
Although, it sometimes does tend to get a wee bit on the creepy side when your boy-toy is closer in age to your kids than you. (Any guesses who we might be talking about here?)
So, who are some of the most famous Hollywood ladies known to dip into the dating pool of men who are younger than they are? Read on to find out which high-profile women aren't shy when it comes to being "cougars" and having a May-December romance.
1. Jennifer Lopez and Casper Smart
Photo: Kathy Hutchins / Shutterstock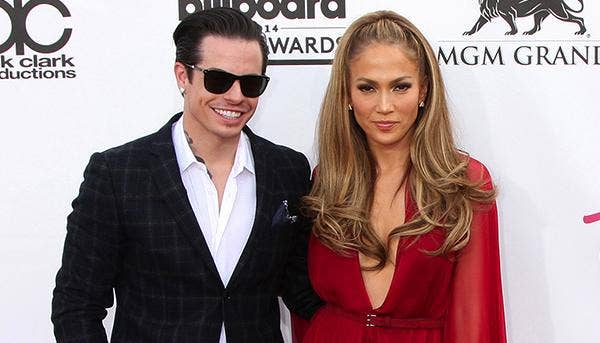 After separating from Marc Anthony, Jennifer Lopez began dating her backup dancer, Casper Smart. The two had managed to have a semi-long-lasting relationship, despite the 18-year age difference.
Hey, if being a cougar is wrong, we don't want J.Lo to be right.
However, they eventually broke things off, and now, JLo is engaged to baseball player, Alex Rodriguez.
2. Mariah Carey and Nick Cannon
Photo: Tinseltown / Shutterstock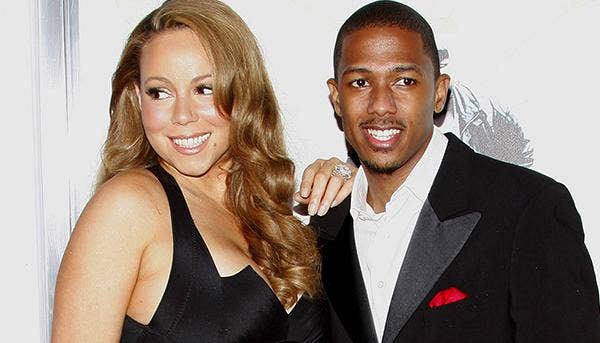 Even though more than a decade separated these two lovebirds, Mariah Carey and Nick Cannon proved that getting hitched after a few weeks of dating wasn't always a mistake.
The couple also has adorable twins, Moroccan and Monroe. But they sadly separated in 2014.
3. Madonna and Brahim Zaibat
Photo: YouTube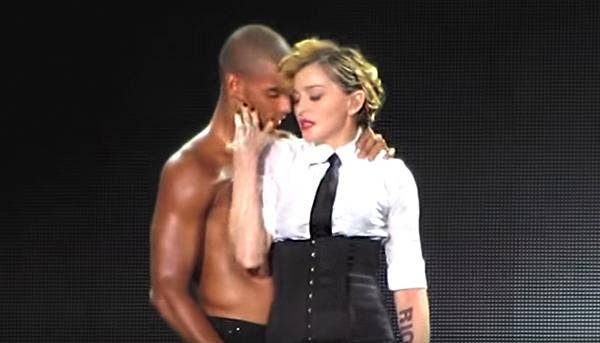 Madonna has been dating guys who are about half her age for quite a few years now.
Madonna, then 55, had been dating French break-dancer, Brahim Zaibat, 25, since 2010 and things seemed to be going strong. He had performed at the launch of her Macy's clothing line, traveled the world with her, and been her coveted plus-one to the 2013 Costume Institute Gala back in May.
However, their relationship came to an end in 2013, but the songstress has certainly had no shortage of boy toys since!
4. Gwyneth Paltrow and Chris Martin
Photo: Lev Radin / Andrea Raffin / Shutterstock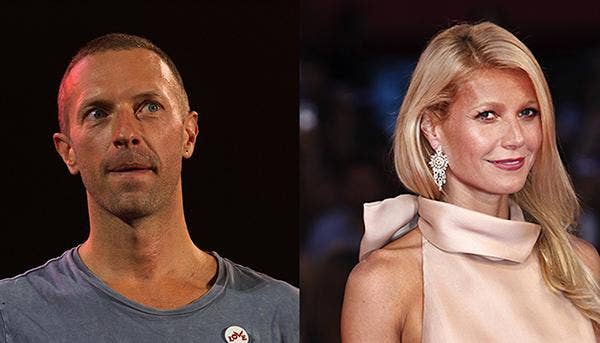 These formerly married A-listers tended to keep their relationship out of the public eye.
Paltrow's got five years on her baby daddy, but that hadn't seemed to stand in the way of their love. They separated in 2014, but have been able to still maintain a good relationship with each other over the years.
5. Kathy Griffin and Randy Bick
Photo: Tinseltown / Shutterstock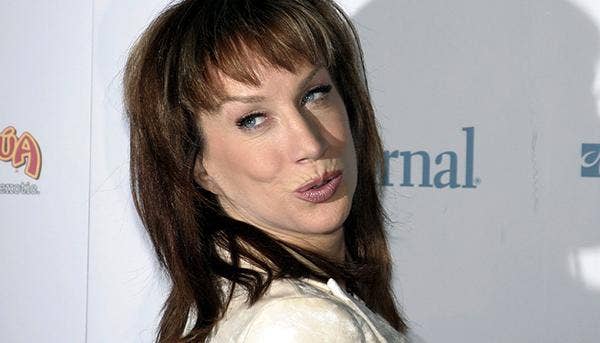 Kathy Griffin is one funny lady, but her relationship with her younger boyfriend is no joke.
Together since June 2012, the duo met at a wine and food festival in LA and are still going strong, despite their 20 year age gap. In fact, they just tied the knot this January!
6. Adrienne Maloof and Jacob Busch
Photo: DFree / Shutterstock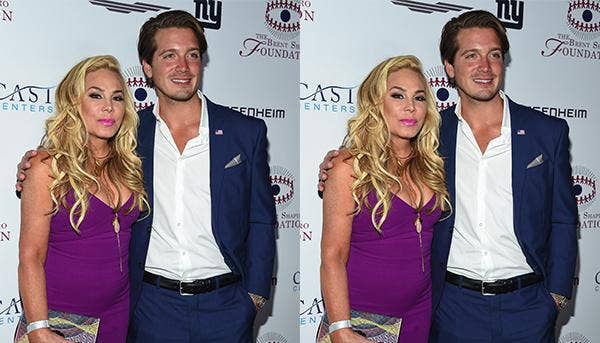 Desperate housewife? We don't think so!
The Palms Hotel owner started dating her much-younger boyfriend, Anheuser-Busch heir Jacob Busch, in 2013, who was an even younger match than her previous boyfriend, 33-year-old Sean Stewart, son of famed musician Rod Stewart.
Who knows if she'll settle down. But one thing is for sure: she knows who she wants... and how to get it!
7. Tamra Barney and Eddie Judge
Photo: DFree / Shutterstock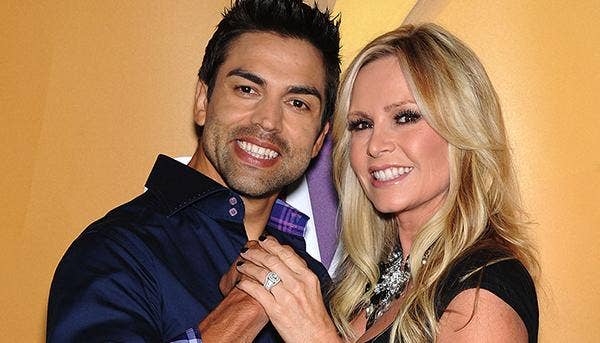 Tamra Barney is one Housewife who is super-serious about never letting her younger man go.
The then-40-year-old mother of four wed her third (and youngest) husband, Eddie Judge, in 2013 in front of family, friends and castmates.
8. Kim Zolciak and Kroy Biermann
Photo: Joe Seer / Shutterstock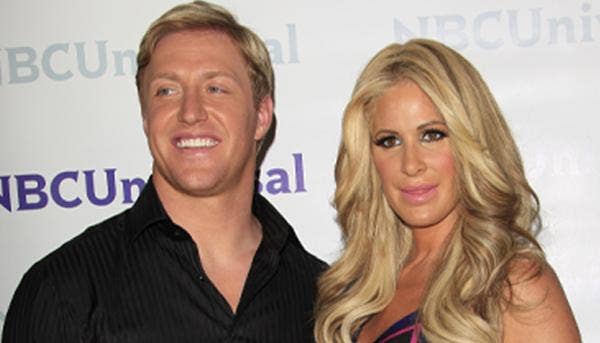 With six kids total, Kim Zolciak has certainly been instrumental in helping the NFL stud grow up quickly.
Married since 11/11/11, the over-the-top Housewife wore three looks, including a crystal infused pantsuit, to her wedding to her younger defensive end hubby. And the couple are still going strong!
9. Debora-Lee Furness and Hugh Jackman
Photo: s_bukley / Shutterstock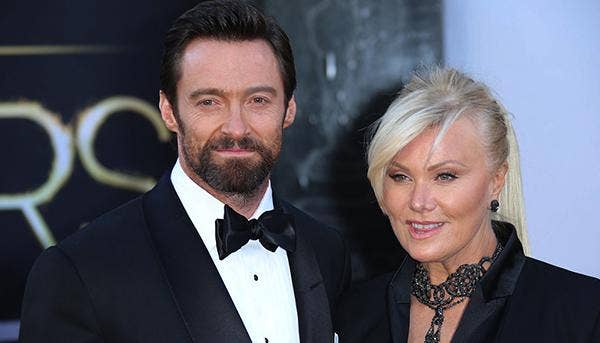 You might recognize Deborra-Lee Furness as the woman Hugh Jackman brings to award shows, but you'd be fooling yourself to think that's all she is.
Lee Furness is an Australian actress, director, producer, adoption advocate, as well as the mother of Jackman's two kids. It doesn't look like their 13-year age gap puts any dampers on their relationship because the couple has been married for 24 years!
10. Julianne Moore and Bart Freundlich
Photo: DFree / Shutterstock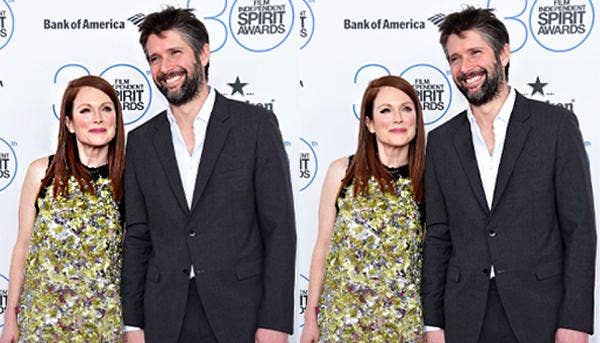 Julianne Moore is one red-hot cougar with a younger husband she didn't even want to marry!
Moore and Bart started dating when she was 35 and he was 26. They had two children together, Caleb, 15, and Liv, 10, before marrying in 2006.
The couple made their family official for the sake of their children and continue to enjoy their 17-year-and-counting union, despite the nine-year age gap.
11. Sam Taylor Wood and Aaron Taylor Wood
Photo: Tinseltown / Shutterstock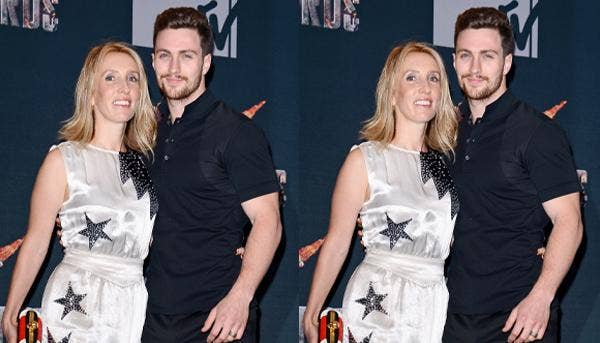 Fifty Shades of Grey director Sam Taylor-Wood, may just be the biggest cougar of all.
Married to her 30-year-old actor husband Aaron Taylor-Wood (formerly Aaron Johnson) since 2012, the filmmaker met her boy toy when she directed him in Nowhere Boy, a film where he played a young John Lennon.
They fell in love on the set and, before long, they were married and had two children, Wylda and Romy.
Sloane Solomon is a professional writer and editor. She writes about quotes, relationships and pop-culture topics.
Editor's Note: This article was originally posted in November 2013 and was updated with the latest information.