Dubai, Hawaii and more destinations for the most romantic trip of your life.
After the madness of the wedding is over, it's time to relax. Traditionally, that relaxation comes in the form of a nice long honeymoon in some exotic place, of which both you and your partner have dreamed.
Unfortunately, after the big event and the amount of money you spent on it, funds might be a bit tight. But just because your wallet might be lacking doesn't mean you should have to go without a least some sort of getaway.
No matter what your budget after your wedding — huge or tiny — here are some honeymoon destinations that will fit exactly what's left in your bank account.
1. Less than $250: Camping

It may, at first, not seem like the most romantic honeymoon idea in the world, but camping — especially if you've never gone — can be quite an adventure. Depending on where you decide to pitch your tent, camping sites can run anywhere from $10 to $40 a night.

As long as you don't plan to dine on fois gras or caviar on your trip, and stick to camping-friendly groceries to cook over a fire, you can easily afford a few days with your new husband in the wilderness under the stars. Wishing on shooting stars is the epitome of romance, and romance done on the cheap.
Photo: weheartit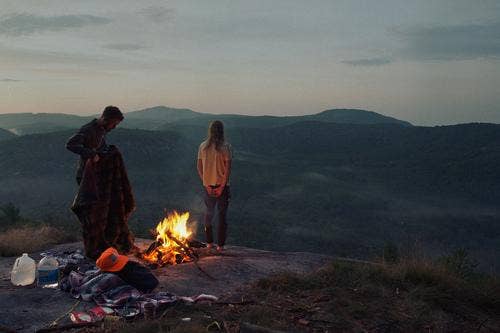 2. From $250 to $500: A Weekend Getaway

A weekend away at a bed and breakfast is a great choice if your budget is less than $500. If you stick to a place that isn't more than $150 a night and includes breakfast, you still have $200 for lunch and dinner. Hitting up coastal towns with quaint restaurants and shops, or villages in the mountains with stunning views, will provide all the romance you'll need.
Photo: weheartit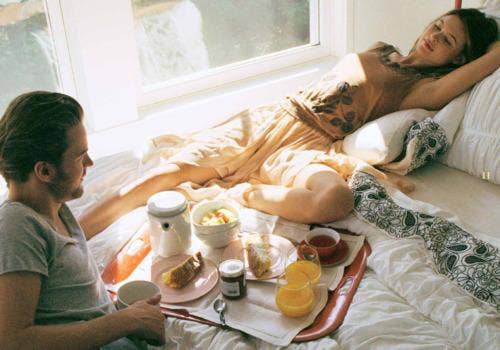 3. From $500 to $1,000: Las Vegas

Surprisingly, Las Vegas can actually be really romantic (and sexy), if gambling and showgirls are your thing. Depending on where you want to stay in Vegas, a 5-night trip for two in Sin City can be done with less than $1,000. However, that doesn't include whatever gambling you might have in mind.
Photo: weheartit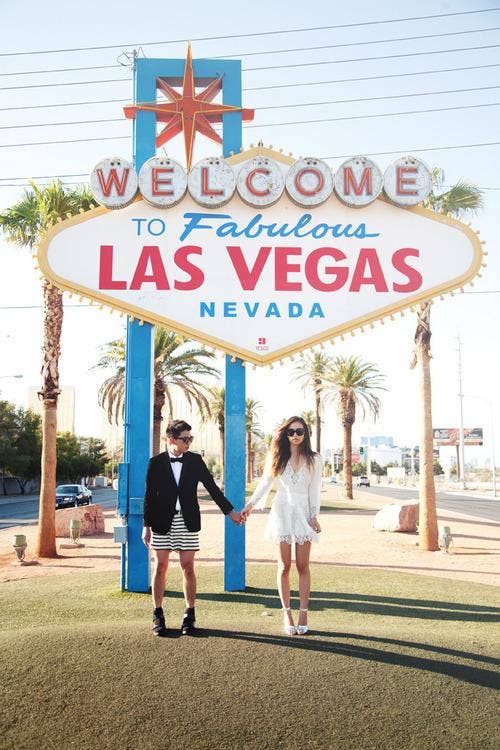 4. From $1,000 to $3,000: Mexico or the Dominican Republic

If your idea of romance is sunning yourself under the weight of thick humidity, then Mexico or the Dominican Republic are the places for you. The best part about these two spots are the all-inclusive packages in which you'll have all your meals at the resort covered for the duration of your trip.

Starting at about $1,500 for a week, you can make your honeymoon last even longer if your budget falls within this range.
Photo: weheartit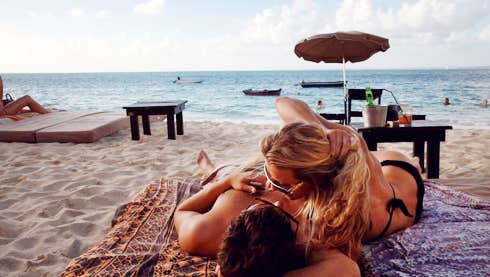 5. From $3,000 to $5,000: Paris

If you listen to the word on the street, Paris is the most romantic city in the world. It's something about the lights, the wine, the architecture and just ... well, Paris. But since it's Paris, you can't exactly half-ass your trip, so that means leaving room for some of the greatest restaurants in the world.

Spending big bucks on dinner is definitely something to consider when you realize a hotel and flight for 10 days will run you about $3,000. One word: cheese. Oh, and love.
Photo: weheartit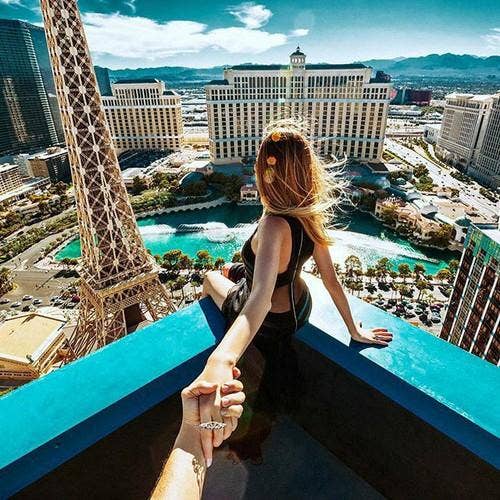 6. From $5,500 to $7,500: European Honeymoon

Maybe Paris isn't enough to get your heart pitter-pattering and you'd like to take in even more of those beautiful European countries. If that's the case, choose a city in which to fly, then maneuver your way through the other countries by either train or plane.

Each country has its own brand of romance and culture that will make every day a slice of heaven.
Photo: weheartit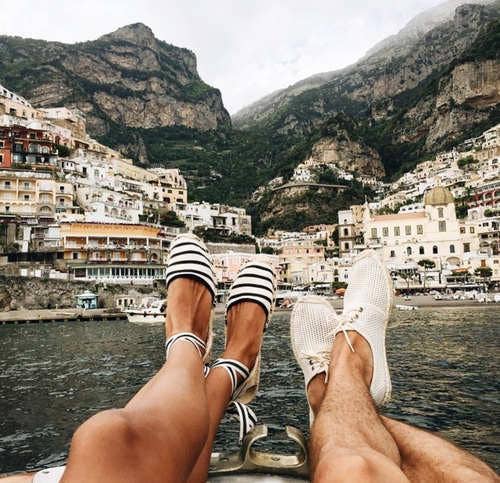 7. From $7,500 to $10,000: Hawaii

Regarded as the loveliest of the 50 States, Hawaii provides a more laid-back version of Mexico, and with far more lush surroundings. It's an idyllic destination for relaxation and love on the sands of the Pacific.

Surfing, scuba diving, visiting active volcanoes — there's plenty of fun adventures for the two of you. Plus, who could say no to that sunset?
Photo: weheartit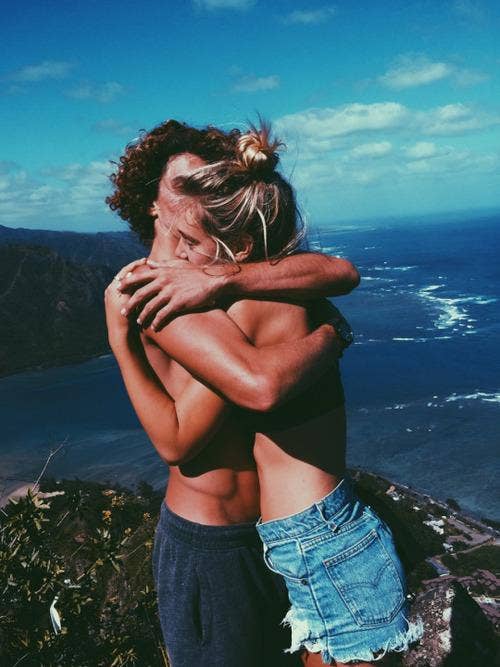 8. From $10,000 to $15,000: African Safari

If you really fancy yourself Karen Blixen, then an African safari is the most divine choice of all. Although most think only of Kenya when it comes to an African safari, there are so many other territories to explore.

From Laikipia Plateau, to the Shaba National Reserve, to Masai Mara, there's a place for your specific idea of love and romance. Watch Out of Africa to really get inspired.
Photo: weheartit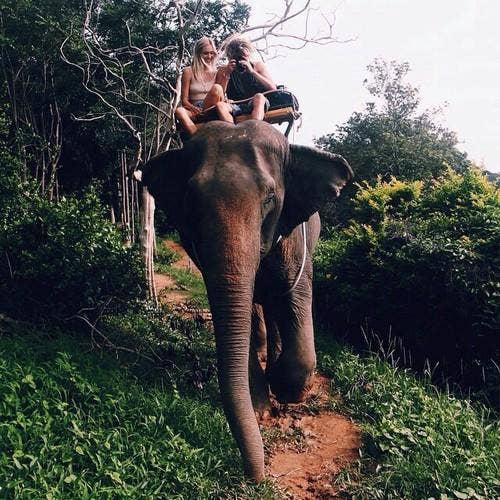 9. From $15,000 to $20,000: Cruise

What do you think about a 91-day world cruise on the most luxurious ocean-liner in the world? Starting at $16,000 with departure ports in San Francisco, California, and Southampton, three months aboard the Queen Elizabeth 2 isn't just one hell of a long honeymoon, but an exciting chance to see the world — all from a boat that looks just like the Titanic.

You always wanted to have your own "I'm the king of the world," moment, didn't you? And just think about all the romantic sunsets you'll see in your world travels from the deck of such an iconic ship.
Photo: weheartit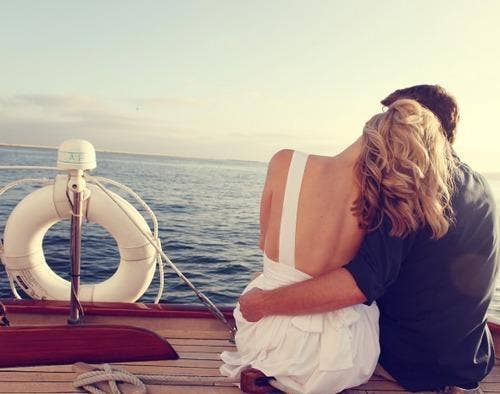 10. $20,000 and up: Dubai

Maybe the desert is your ideal honeymoon destination? Perhaps, a week or two in utter extravagance? If that's what comes to mind when you think of romance, and money isn't an object, then Dubai is the ultimate place to go — and just think of all the bragging rights you get.

Airline tickets on Emirates for two start at $2,500, and if you're going all the way there you'll have to stay at the Armani Hotel Dubai. Good luck trying to find a room there for less than $1,000 a night. But hey, at this point it's all about the dollar ... errr, I mean true love.
Photo: weheartit