Pets are more than just residents in our homes; they are family, the furry friends we lean on when we're sad and know we can count on after a long day. Having their love and trust fills a void in our lives as they hold a very special place in our hearts. Whenever we're feeling lonely, our pets greet us and are there to dry our tears in their fluffy fur and shower us with sloppy kisses. There's no question that owning a pet can be very therapeutic and a major source of happiness. In spite of their silly antics that often end in torn couches or a trip to the cleaners, their endless zest for adventure is priceless. Most of all, our pets are a source of unconditional love; their loyalty and compassion for us is infinite.
All of these reasons amount to why losing a pet is utterly heartbreaking. Many people (especially those who aren't pet owners themselves) will often question or dismiss the immense grief you are experiencing from losing your best friend. However, you should never feel ashamed for the amount of grief you are feeling. To pet lovers, a dog is more than just a pet and a friend. It's understandable if the change in your daily routine and the quietness of your home becomes too much to handle. While it takes time to come to terms with this loss, you have to remember to allow yourself to grieve, but also keep the memories of them fresh in your mind. Although they aren't here physically, their presence will continue to live on through all of the loving moments you shared. If you or a friend are having trouble coping with this tragic loss, you can find comfort in these sympathy quotes. Not only are these pet love quotes a reminder to hold on to those special memories of your beloved pet, they'll help you gradually let go of the grief that follows.
No one can understand the profound love you had for your pet until their soul is awakened by the same love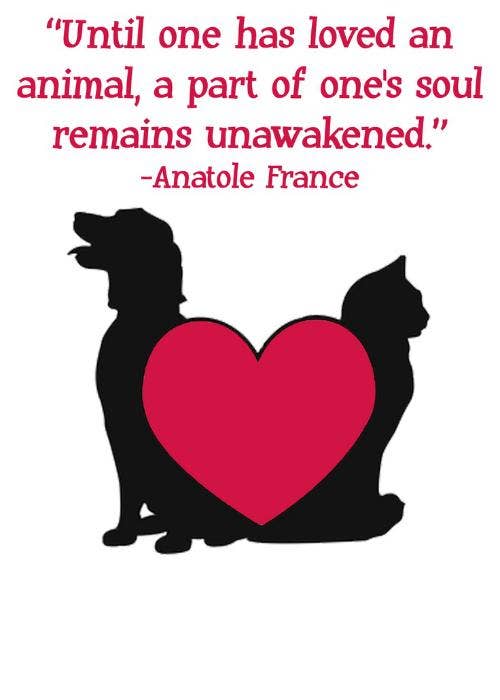 Moving on isn't easy Allow the memories to animate your house, your heart and mind.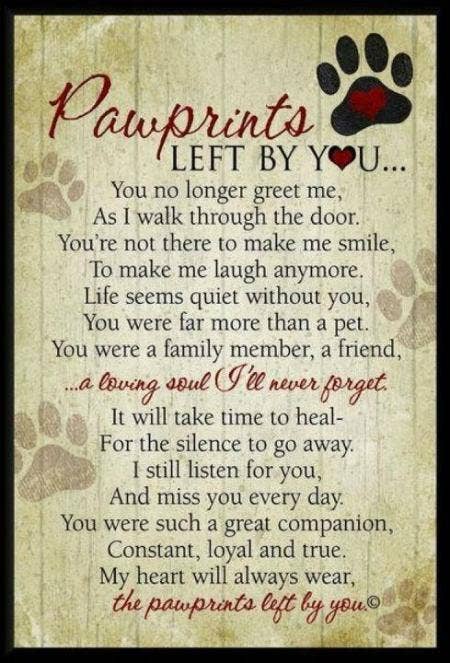 We must always remember that our loving pets are no longer suffering and are in a better place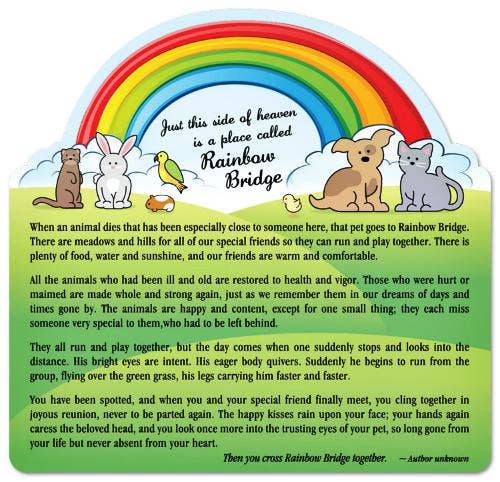 It's okay to cry Even after you've moved on, your pet will always have a soft spot in your heart.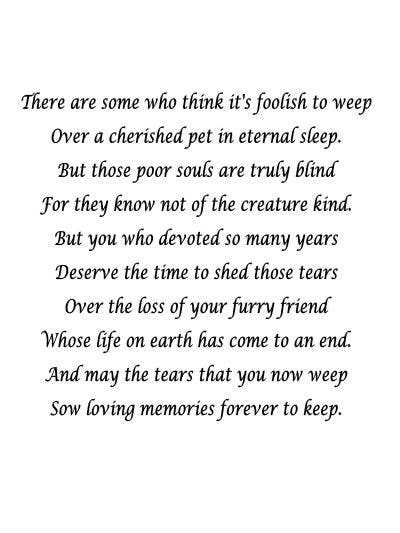 The bond between a pet and its owner is everlasting
No animal can replace your own, but a new pet can fulfill another part of your heart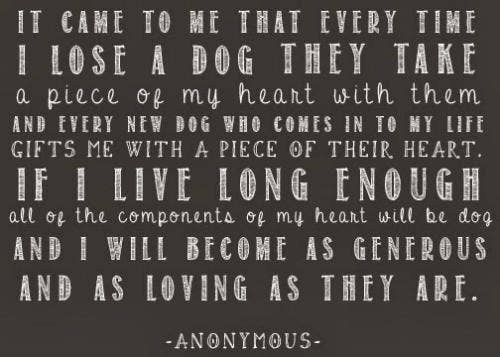 When you're feeling the absence of your precious pet, just know that their life is one you'll never forget